e-book Released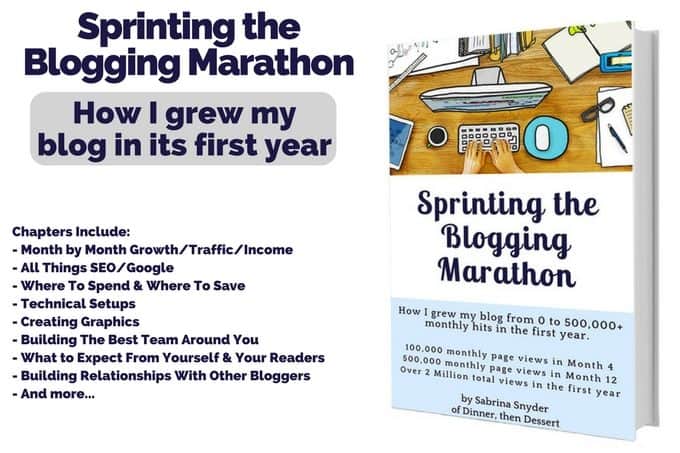 I'm attending the Indulge Conference today, so there's no new recipe today.  Instead, I have exciting news on a project I've been working on for a long time.
My e-book, Sprinting the Blogging Marathon, has been released. This book details step-by-step how to build a blog from the ground up to generate success as quickly as possible.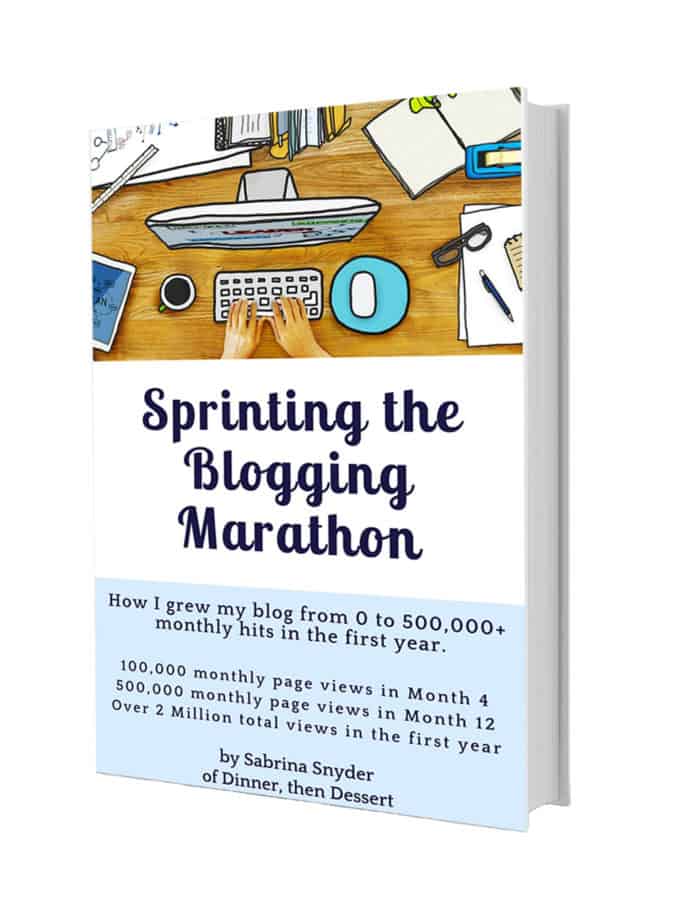 I've hinted that I've been working on this book previously, and it's finally here.  Click here or on "My Book" in the menu above for more information or to purchase.
Dinner, then Dessert, Inc. owns the copyright on all images and text and does not allow for its original recipes and pictures to be reproduced anywhere other than at this site unless authorization is given. If you enjoyed the recipe and would like to publish it on your own site, please re-write it in your own words, and link back to my site and recipe page. Read my disclosure and copyright policy. This post may contain affiliate links.