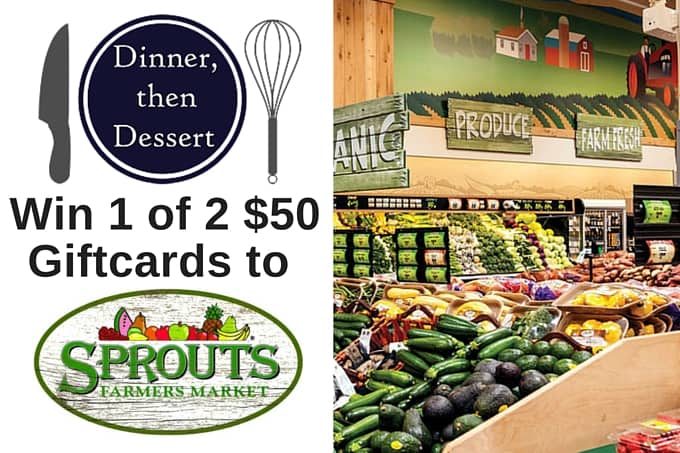 We've come to the end of the Sprouts $100 Gift Card Giveaway! I've been so excited for this moment all week, having never run a giveaway before, I have never gotten to tell someone they won a prize and today I get to email two lucky winners to let them know they've won!
So without further ado, the two lucky winners are:
a Rafflecopter giveaway

If you didn't win don't be sad, because tomorrow I am hosting the second half of my Dinner, then Dessert Holiday Gift Card Giveaway and I am excited to announce that it is going to be another TWO $50 gift cards toooooo…. drumroll please….

So tune in tomorrow when the contest goes live and enter for your chance to win! It is literally the largest candy store on earth, how can you go wrong with that?
Until tomorrow! I'm off to the conference. Enjoy your Sunday everyone!