Stumbling through StumbleUpon: The Do's and Don'ts of getting noticed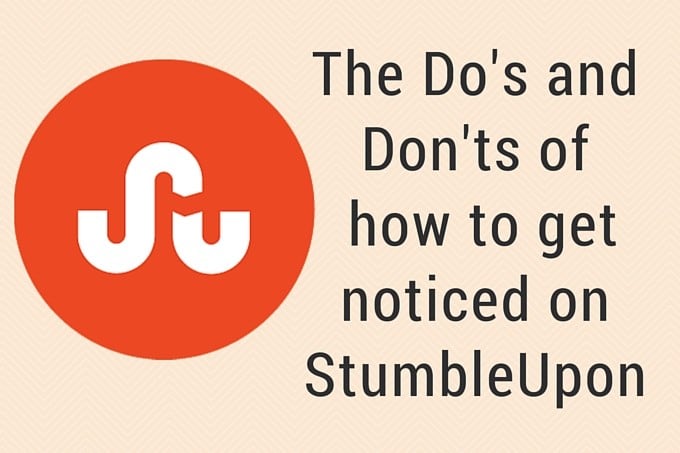 I'm sure you've heard of StumbleUpon but have you taken the time to get to know it? Have you spent any time stumbling through sites? If not you're missing out. As a blogger I am sure you've heard about going viral on StumbleUpon, but do you know how to set yourself up for the best chances at it?
If you are new to the network altogether then I think you are about to have a pretty fun experience. StumbleUpon is the ultimate in finding new inspirations and learning about new and unique things in your fields of interest. You simply choose an interest and hit Stumble and you're on your way. What you'll find is a delightfully random assortment of relevant information. Looking for recipes you may stumble upon my popular Sour Patch Grapes which have been thumbs-up'd on StumbleUpon OVER 20,000 times. Talk about viral. You may come across that guy who had the watermelon party trick that went viral. Who knows, but you are bound to find something you haven't seen before.
Now, on the flip side as a blogger your goal is to get those 20,000 thumbs up likes. So how do you give yourself the best chance at it? Let me preface this by saying there is absolutely NO, and I genuinely mean NO WAY of guaranteeing StumbleUpon will grab your link and make it go viral. The best you can do is give them every reason to consider your link and then it will happen. At some point it will happen.
Do's:
Create evergreen content. What does that mean? It means that content should matter to me in 2016 as much as it does now. If you are a food blogger you pretty much have that built in unless your recipe is tied directly to a specific holiday. That may be a tougher sell, but even then I've seen them go viral.
Do not include time sensitive content. That means if your post has a sweepstakes or coupons or something else that will "expire" then StumbleUpon is not a fan. They like posts to bounce around for a while so if someone sees your post and an expired contest that is a quick way to get a bunch of thumbs down and your post will fade from popularity.
Pretty! StumbleUpon LOVES pretty content. Lots of great photos, bright, clear, well lit and well composed. Are they pin worthy or foodgawker worthy? StumbleUpon loves beautiful content as much as any other network.
Does your information add value? Are you teaching something or providing a level of entertainment? StumbleUpon loves content that engages people.
Make sure you have a place for people to share it. I have icons above and below each post for StumbleUpon. When people like your post and share it, they're telling StumbleUpon to consider your link. The more of those you get the more attention they are going to pay.
LISTS! Like Buzzfeed, StumbleUpon LOVES lists/roundups. Top 10 XYZ FUNNY OR DELICIOUS THINGS is a surefire way to get some positive brownie points.
Get to know StumbleUpon! Spend some real time there stumbling organically. Like things as you find them, build your own StumbleUpon profile, soon you'll have followers on StumbleUpon as well. More credibility with more followers.
In the don'ts section I go over how not to self promote, but I will say when I come across my own links while stumbling (as in they randomly choose my own page to show me) I always thumbs it up. The more thumbs up a link gets is like a burst of flames into a hot air balloon. It will keep you afloat and viewed. So while I don't advocate you going back to like your posts from your homepage, I ALWAYS thumbs up within StumbleUpon.
Don'ts:
Don't discover your own posts. What does that mean? When you are the first person to "thumbs up" a particular post you are the one discovering it for the first time to StumbleUpon. You get to introduce it to them and make the first impression. That is like applying for a job and listing yourself as your number one reference. Don't do it, StumbleUpon obviously knows you like your own content. What they want is for other non relatives and non-friends to say, "Hey, this is awesome!"
Don't go in "Uncategorized." If someone else is discovering your post, and you happen to know that person, let them know that it should be categorized properly. For me that means the "Food/Cooking" category and tags are also hugely helpful. That helps slot your link into the right sorting pile for StumbleUpon instead of going in as "uncategorized." That is like being in the twilight zone. Yes, you can still go viral if this doesn't happen but you're sort of doing it with one hand tied behind your back. You can submit posts you love via this page: stumbleupon.com/submit and enter categories and tags.
Don't forget to Promote SU! Share with your followers. Your engaged readers are your biggest fans. Create a call to action. Let them know that if they love your post to share it, and why not on StumbleUpon? They are your supporters and would love to help you succeed, let them know how to do that. They are likely the ones discovering your posts!
Don't thumbs up all your own content! Yes, I know you didn't discover them, but don't then go in and like all your posts. Again you're just like that kid wearing inflatable muscles and blowing them up with your own hot air.
Don't ignore using the network. I know it was in the Do's, but that was in reference to building your profile. This is more about looking like a moocher. Don't expect StumbleUpon to give you all this love when you never visit. I spend 5-10 minutes a day stumbling every single day. I will say the first couple times I was doing it while I was running behind on work it felt like a chore. Now that I've gotten such good inspiration from it I sometimes come back multiple times a day. When I need a break from blogging I go for a quick stumble. I always laugh, always learn and always like a few things enough to pin in addition to giving them a thumbs up.
Don't game StumbleUpon. They are well versed in all things fraudulent. Do not make fake accounts to discover your own posts. Do not get your mom to discover all your posts. StumbleUpon sees IP addresses and they don't like being gamed. Even worse, if they catch you they won't even tell you. They will "ghost ban" you so you will basically keep spinning your wheels thinking you are on the verge of going viral and they've already disavowed you as a source for good content.
A good comment came through, I wanted to update the post with:
How to know if it was discovered incorrectly/how to fix it: 
If you want to check who/how the post was discovered you can turn your stumbleupon toolbar on, click. Go to your post. Click on the little speech bubble on your toolbar to see who discovered it and how it was categorized and click on "see all comments" even if it says your post has none. Then on the page it takes you to, to the right of the photo of your post it will say the category and who discovered it. If you think it was discovered incorrectly you can either reach out to the original person who discovered it or send in a request to SU to have the category changed. I find reaching out to the person is usually pretty painless.
Have any specific questions about StumbleUpon? Let me know, I am happy to do my best to answer them.  Right now I would say about 3 times a week I get a good spike from StumbleUpon. Some of those keep growing and some give me a couple of thousand views. The good ones, like the grapes are still kicking around months later.
Lastly, I just want to say I am already on the mend and I'm so excited to actually be able to stand for more than a few seconds at a time. So thank you for all the kind words and well wishes.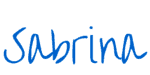 Dinner, then Dessert, Inc. owns the copyright on all images and text and does not allow for its original recipes and pictures to be reproduced anywhere other than at this site unless authorization is given. If you enjoyed the recipe and would like to publish it on your own site, please re-write it in your own words, and link back to my site and recipe page. Read my disclosure and copyright policy. This post may contain affiliate links.