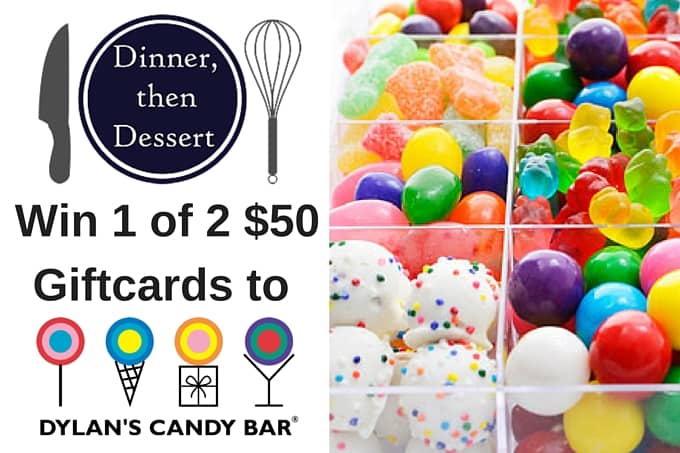 My experience since starting this blog has been so amazing I wanted to host a couple of giveaways to kick off the holidays the right way! Last week I did a giveaway for 2 $50 giftcards to Sprouts Farmer's Markets. Did you enter? If so be sure to go back to the page to see who won!
In the spirit of the blog's Dinner, then Dessert name we had Dinner courtesy of Sprouts and now it is time for DESSERT!! Just like last week, I've decided to reward two lucky readers with $50 giftcards to Dylan's Candy Bar as a huge THANKS! for being such amazing readers.
I can't think of a more festive way to celebrate the holiday season than $50 of delicious, colorful glee inducing candy like the kinds that are found at Dylan's Candy Bar (biggest candy store in the world for the win!) and since I recently bought our two little ones candy baskets from the store I thought sharing the love with you guys was a necessity!
So what can you get with that $50? Oh you know my love for my favorite Sour Patch Grapes I would TOTALLY use the $50 on this Basket of Sour Candy!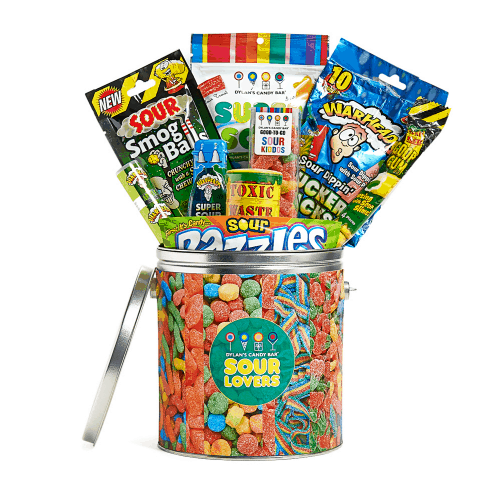 Or since the holidays are coming up and here at Dinner, then Dessert we are a Christmakkuh (thank you Seth Cohen, you will always be awesome!) kind of family you could get this awesome Christmas Advent Calendar or a DOZEN Chocolate Dipped Hannukah Cupcakes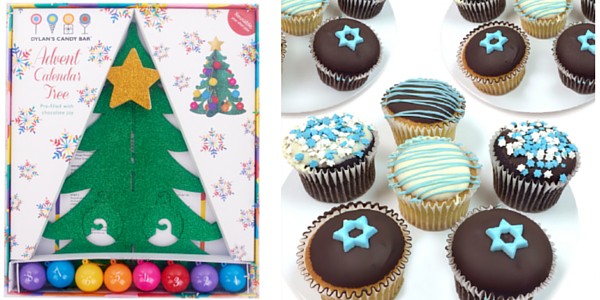 Whatever you choose I am sure it will be both colorful and delicious! Just promise once your get your candy you'll send me a picture of what you got! Even if you choose the turkey shaped cookies 😉
a Rafflecopter giveaway
Here is an easy spot for you to join the mailing list and earn 5 quick entries! In addition to receiving new recipes in your inbox you'll receive a free E-Cookbook! [et_bloom_inline optin_id="optin_4″] Enjoy!