10 Passover Recipes to Impress Your Extended Family without having to pull out old dusty cookbooks or comb the internet.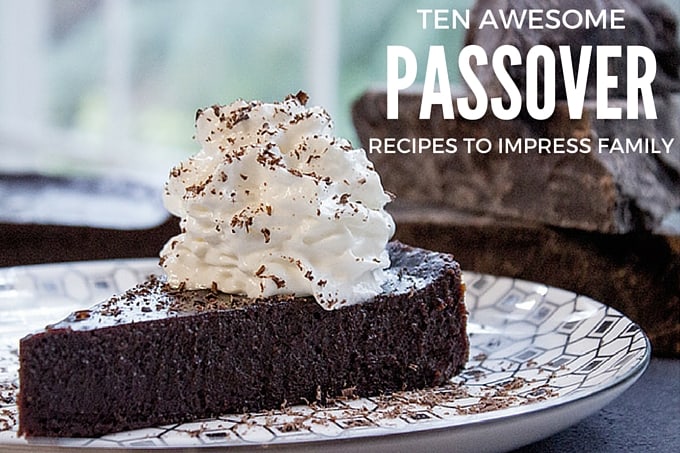 10 Passover Recipes will hopefully give you an awesome jump start on any last minute Passover meal planning you're working on. I always work on menus with my husband's mom about a week before our big family dinner and about three days before we start cooking. It is always a labor of love and … well.. being grossed out by jarred gefilte fish (this is the best brand we've found). His mom and I are not Jewish so we didn't grow up with the pleasure of eating it, so when we plan plate placement at the table we always conveniently leave the dish on the opposite end of the table.
We aren't home (Southern California) this year to celebrate Passover with our family and life has been impossibly hectic this month so I didn't even get around to making my favorite Passover treat, Chocolate Caramel Matzoh Crunch. I may have to head to the store to see if any matzoh is left because this would be the first year since I married my husband that I didn't make them and I mean… tradition… right?
So lets get to it, you're probably already up to your ears planning for everything!
Check for notes next to the recipe titles.
Appetizers:
Bacon Wrapped Shr- haha, just kidding!
Roasted Eggplant, Garlic and Walnut Spread from Peas and Peonies (Who will be guest posting here tomorrow!)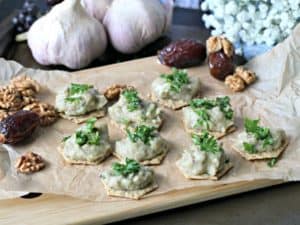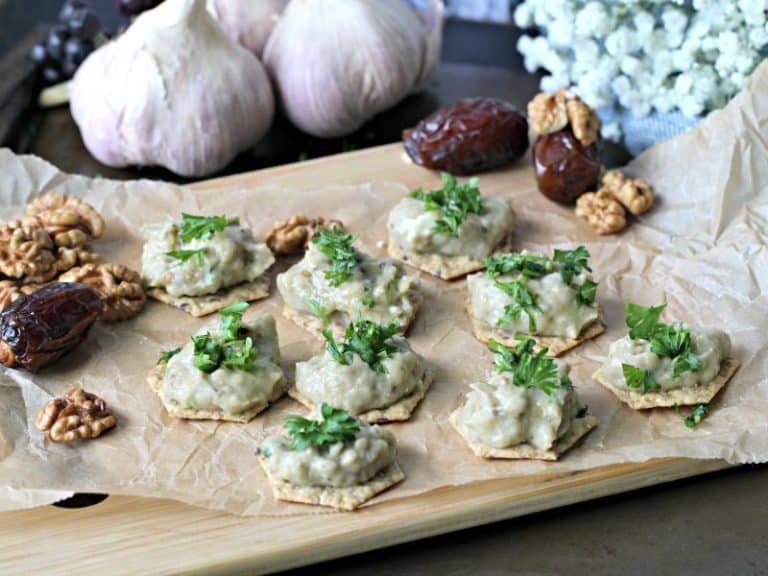 Classic Chicken Matzoh Ball Soup from Girl and The Kitchen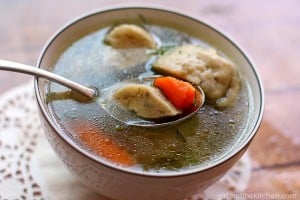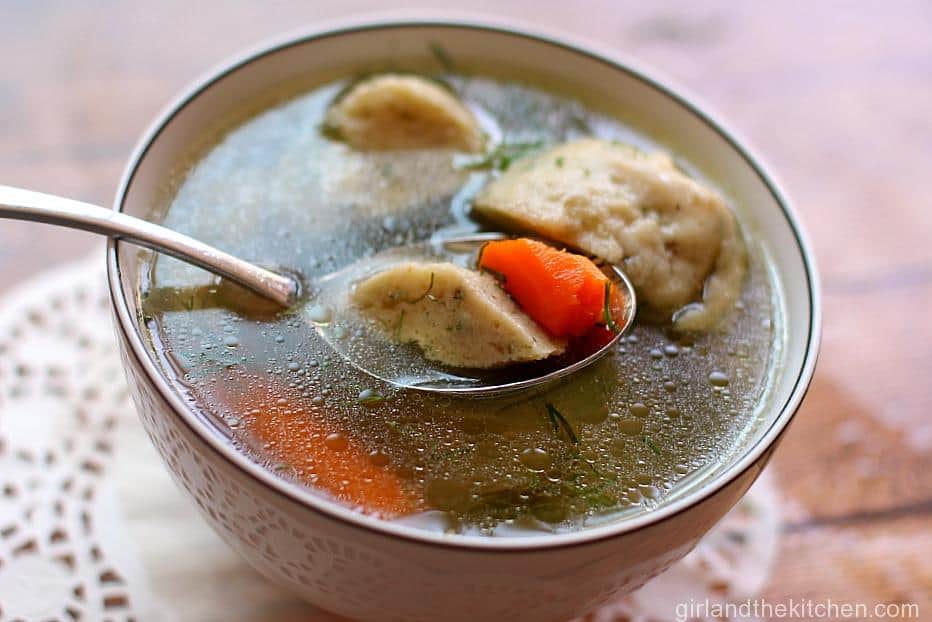 Main Course:
Chicken Thigh Osso Bucco – swap flour for potato starch if you are avoiding cornstarch. Otherwise use corn starch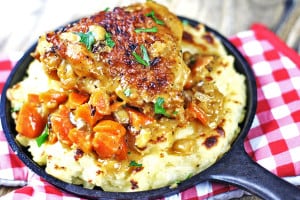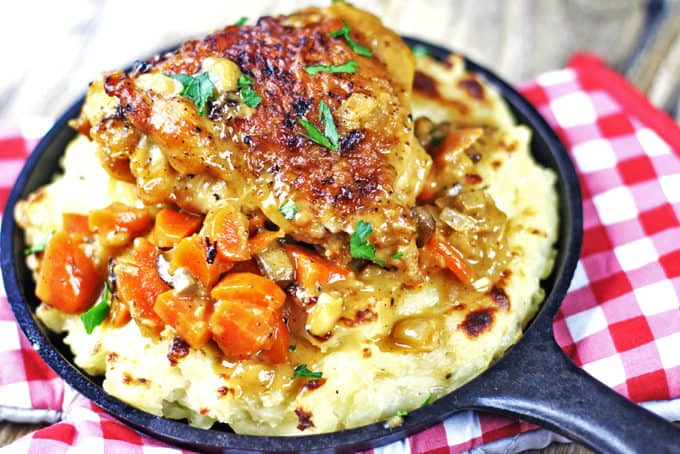 Brisket with Merlot and Prunes – From Epicurious, it is a family favorite.
Side Dish: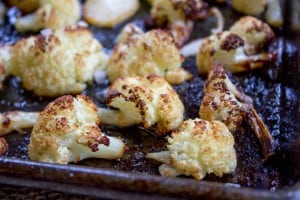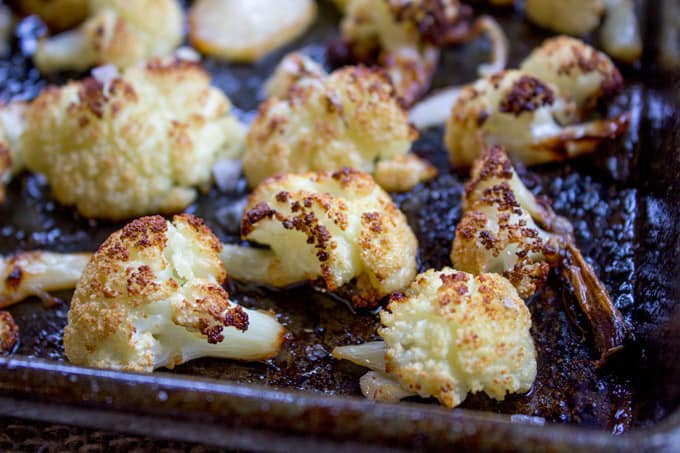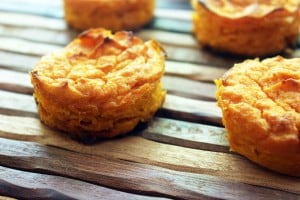 Tin Roof Bistro Brussels Sprouts – skip the bread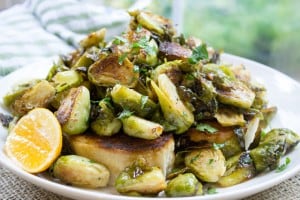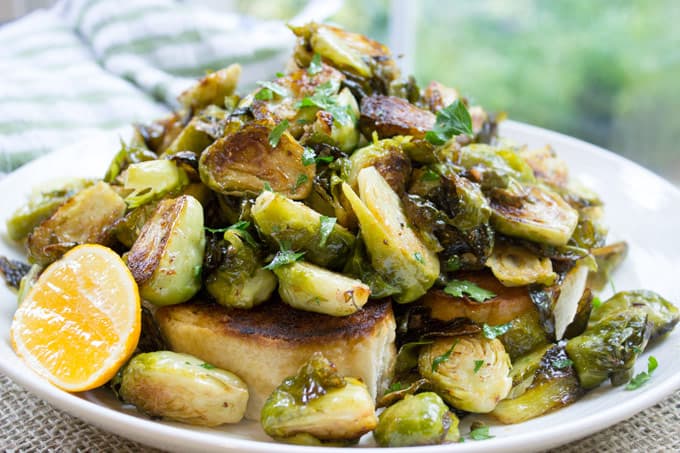 Desserts:
Flourless Chocolate Cake – Swap butter for margarine, chocolate with kosher for Passover chocolate.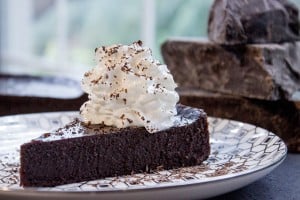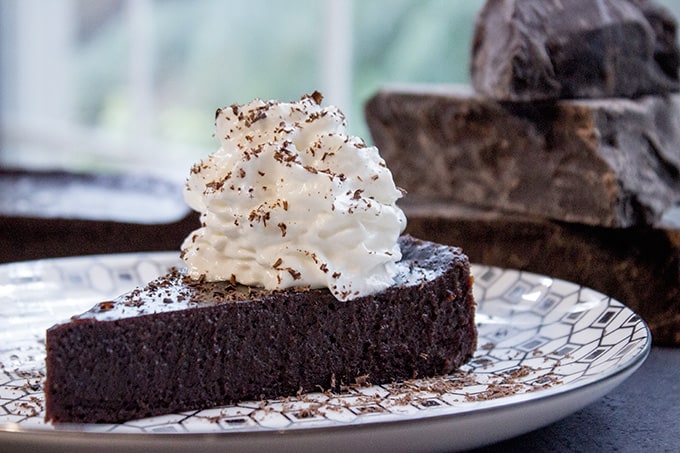 Flourless Mocha Cake with Berries – Skip the Cream sauce, swap butter for margarine, chocolate with kosher for Passover chocolate.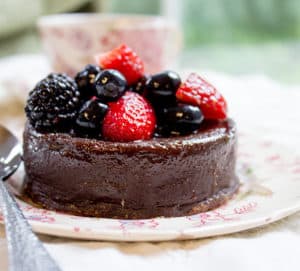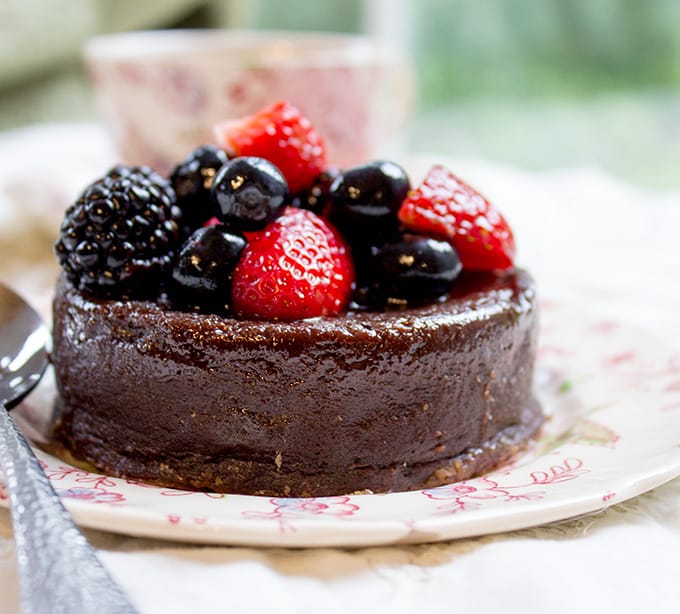 Chocolate Caramel Matzoh Crunch – From Epicurious, but really from my favorite client of all time who I totally adore 😉
Tomorrow will be the beginning of a series of guest posts from Katalina over at Peas and Peonies. We have become so close over the past year and she is thrilled to be contributing to the blog. I think you guys are going to love the Sriracha Brown Sugar Chicken she is making for Friday!
Have a wonderful Passover and weekend!