Classic Chicken Salad is the PERFECT combo of seasoned chicken, creamy mayonnaise, lemon juice, crunchy celery, and almonds, ready in minutes!
Everyone loves great lunch and Summer Sides picnic options, and this recipe is perfect for a potluck or picnic, along with other favorites like Macaroni Salad, Easy Cole Slaw (Coleslaw), and Best EVER Baked Beans!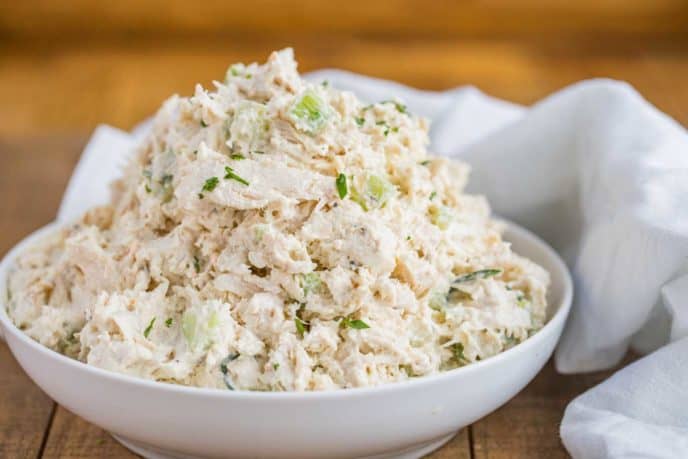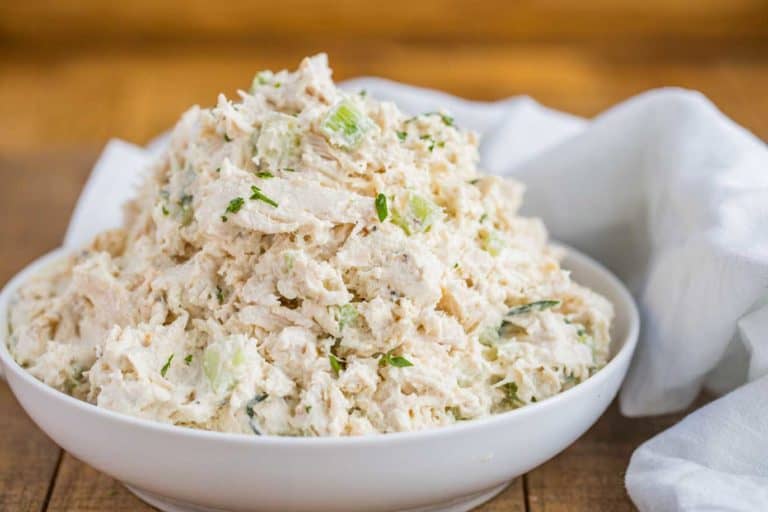 Classic Chicken Salad is the perfect thing to serve for lunch, as a salad or over a bed of lettuce. This is a classic summer side made with lean chicken in creamy mayo, tangy lemon juice, and with crispy celery mixed in for an entertaining and fresh side dish. You can add crunchy and nutty almonds to complete the PERFECT dish to bring to a picnic or get-together.
You can add other fresh ingredients to this recipe like green onion, red onion, fresh dill, or avocado. This is a great recipe to make-ahead at the beginning of the week for grab-and-go lunches. It is a great go-to when you have a busy schedule ahead. You'll never want to go back to store-bought again!
This classic recipe is a great Americana culinary dish that you'll want to serve every year for your Fourth of July parties and other summer events. The cooled chicken is so refreshing and delightful everyone will be coming back for second helpings! Summer is short. Make it more flavorful with this easy Chicken Salad your whole family will love! Serve this with a yummy side of fresh Garlic Bread for a completely satisfying meal.
How to Make Classic Chicken Salad
Making this recipe is so easy! It's really just mixing all the ingredients together and letting it chill until ready. This recipe takes a total time of 5 minutes to throw together, but you'll want to refrigerate it for at least an hour to give the flavors a chance to come together.
Prep: Get your chicken together, chop the celery, and half the lemons for juice.
Mix: Combine all the ingredients in a mixing bowl until throughly mixed.
Chill: Place it in the fridge until ready!
Frequently Asked Questions
What else can you add to this Chicken Salad recipe?
You can really add a lot of flavor to the dish depending on what you like. Here are a few suggestions to try: two tablespoons fresh parsley, eggs, olives, pickles, dried fruit, bell peppers. Add grapes, raisins, apples, or craisins to add a sweet and savory flavor.
How should I serve Chicken Salad?
Serve chicken salad as a sandwich, on top of tomato slices, or over greens. You can also have it as an afternoon snack with crackers, or serve with cut up celery and bell peppers, or on a lettuce wrap for a low carb option.
How should I prepare chicken for Chicken Salad?
Cook the chicken breasts in the crockpot, then use an electric hand mixer to shred the chicken for a shredded chicken salad recipe!

If you don't have time to cook the chicken yourself you can use a Rotisserie Chicken. Just remove the skin and chop into pieces. You can also use fresh chicken or canned chicken for this recipe.
What spices can you add to Chicken Salad?
Add spices to this recipe to add different flavors like garlic, paprika, curry powder, or even mustard. Try chipotle seasoning and lime juice instead of lemon juice. Or add a dash of cayenne pepper with pickled jalapeños for a spicy version.

Create a free account to Save Recipes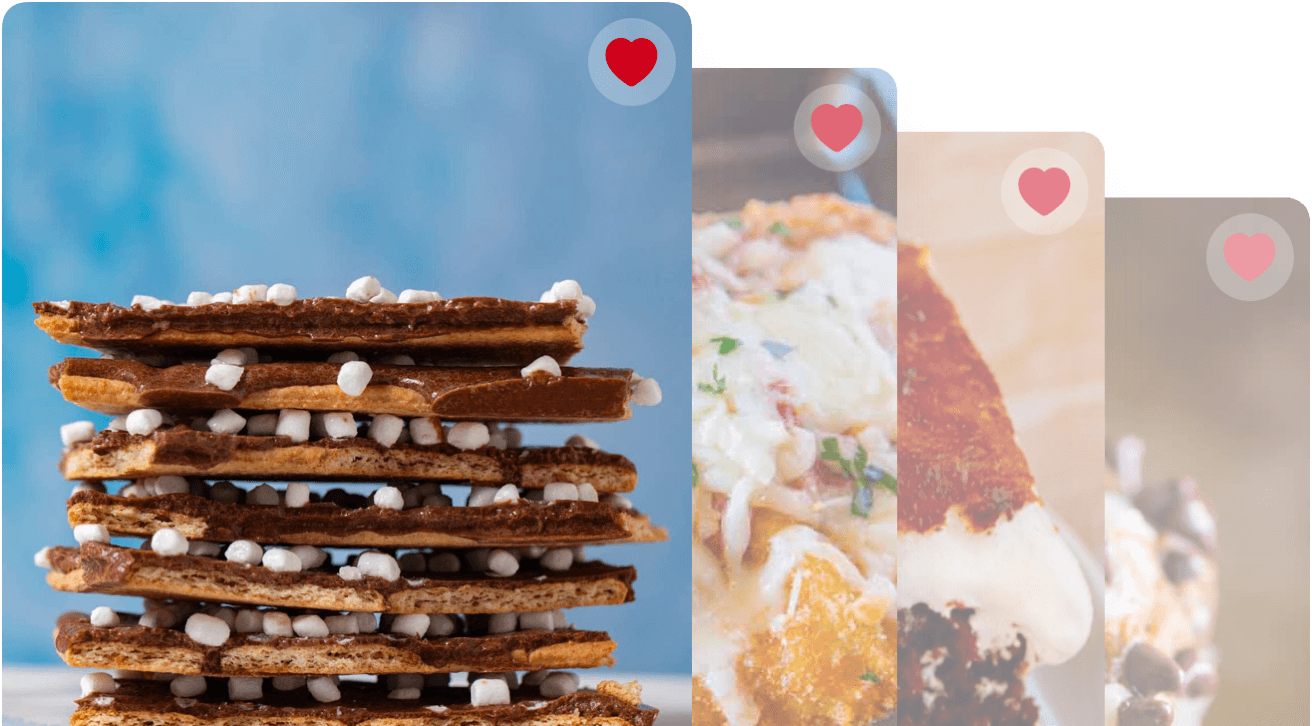 Key Ingredients in Classic Chicken Salad
This recipe is incredibly easy to make and even more yummy to enjoy. The various things used can easily be found in your fridge and pantry. And with only 3 simple ingredients with an optional fourth, what's not to love? Let's check them out!
Chicken: You can use any leftover chicken you've cooked yourself at home. If it's rotisserie chicken, it's best if it is shredded or chopped into small pieces.
Lemon Juice: For best taste, use fresh lemon juice in your chicken mixture. The bottled kind is okay too if you're in a pinch.
Celery: This recipe only calls for about a half cup of celery which is one or two small ribs celery.
Almonds: This recipe calls for chopped almonds but you can use other types of nuts like pecans, walnuts, or cashews.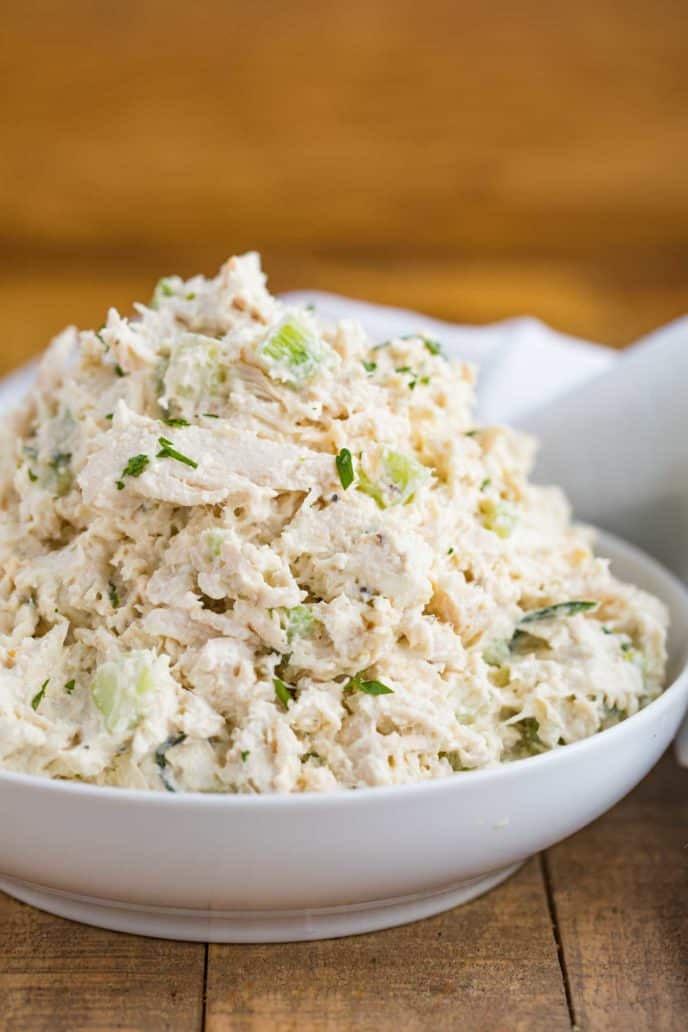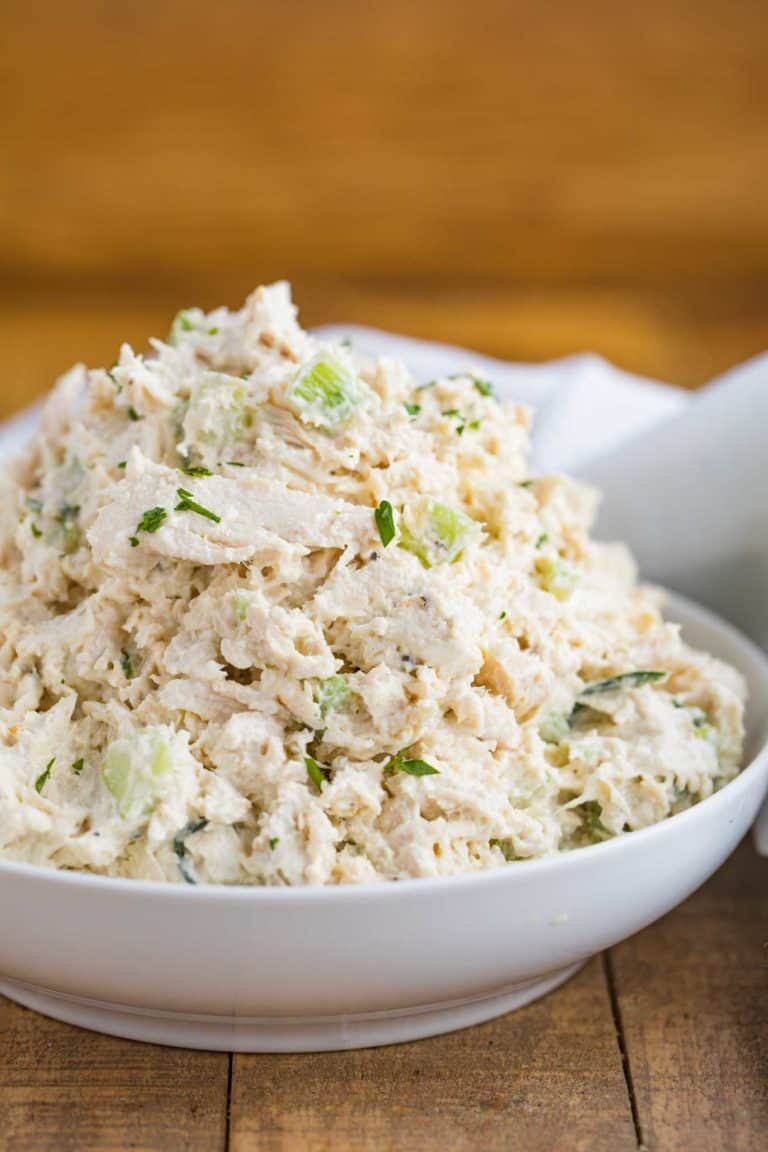 Variations on Chicken Salad
This recipe is incredibly versatile. And because of the nature of the chicken, the possibilities are endless. Here's just a couple of ideas to get you started on your favorite chicken salad recipe!
Mayo: Replace the mayo with pureed avocado and sour cream for an avocado chicken salad. Cut the calories in this recipe by using Greek yogurt instead of mayonnaise.
BBQ: Make BBQ chicken salad by adding 2-3 tablespoons of your favorite BBQ sauce in place of some of the mayonnaise.
What to Do with Leftover Chicken Salad
If you've got leftovers, don't worry! You can eat this over a few days before needing to make a fresh batch. Here's some simple ideas to use your leftover Chicken Salad in.
Sandwich: This makes an incredibly delicious chicken salad sandwich that can be served at lunch or a light mid-afternoon snack.
Appetizer: Serve sliced french bread or crackers with a small scoop of Chicken Salad and top with a halved cherry tomato and a dash of dried Italian parsley for a fun and festive snack at your next party.
How to Store Chicken Salad
Serve: This is a dish best served cold. Don't leave it out at room temperature for more than two hours for food safety.
Store: Chicken salad will last refrigerated for 3-4 days, wrapped tightly with plastic wrap or in an airtight container.
Freeze: It is not recommended that you freeze chicken salad because the mayonnaise will separate when defrosting. You can freeze the cooked chicken, then just defrost it in the refrigerator the day before you want to make the salad, and add the other fresh ingredients the day of.


Ingredients
4

cups

cooked chicken breast

, chopped

1/4

teaspoon

kosher salt

1/4

teaspoon

coarse ground black pepper

1

cup

mayonnaise

2

tablespoons

lemon juice

1/2

cup

celery

, chopped finely

1/4

cup

sliced almonds

(optional)
Instructions
Mix chicken, salt, pepper, mayonnaise, lemon juice, celery, and almonds together in a large serving bowl.

Refrigerate for at least

an hour

before serving.
Notes
Note: click on times in the instructions to start a kitchen timer while cooking.
Nutrition
Calories:
435
kcal
|
Carbohydrates:
1
g
|
Protein:
30
g
|
Fat:
33
g
|
Saturated Fat:
5
g
|
Cholesterol:
95
mg
|
Sodium:
405
mg
|
Potassium:
286
mg
|
Sugar:
1
g
|
Vitamin A:
60
IU
|
Vitamin C:
1.9
mg
|
Calcium:
29
mg
|
Iron:
1.2
mg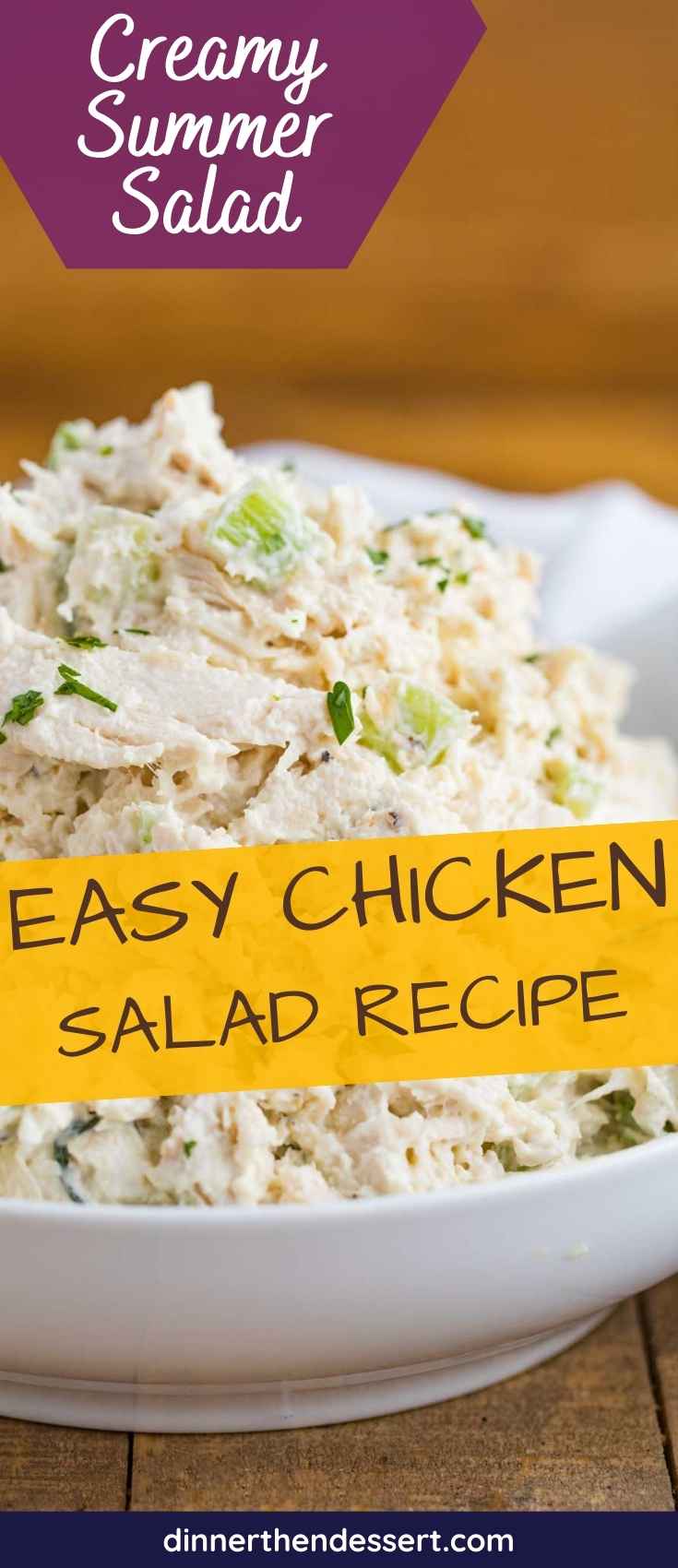 Photo used in a previous version of this post.