Eggnog is a rich and creamy holiday drink made with cinnamon, nutmeg, vanilla, and bourbon. It's EASY to make and the perfect treat to serve on Christmas eve!
We love the holidays and we're enjoying this Hot Toddy snuggled up with some Bread Pudding and Award Winning Gingerbread Cookies.
 Eggnog Recipe
Traditional Eggnog is a creamy spiced cocktail that is one of my all-time favorite Christmas traditions (especially topped with a bit of rum!).
You can use bourbon, brandy, whiskey, rum or amaretto for this eggnog recipe, or leave the alcohol out entirely for a non-alcoholic version. I usually make a boozy version for the adults, and a kid-friendly one without the extra bit mixed in.
For those of you concerned about the safety of consuming eggnog, rest assured we are not working with raw eggs here. We will be cooking the custard at a temperature just below a boil, but well about the temperature at which we would have any food safety concerns.
There are some eggnogs that are sold or homemade eggnog recipes that are made that call for raw eggs.
You can certainly make them if you feel comfortable doing so but there are many people who are immunocompromised and as someone who is certified in food safety I must tread carefully and recommend we work safely.
HOW DO YOU FIX HOMEMADE EGGNOG?
We create an egg yolk custard in a saucepan over a low simmer until we have a beautiful vanilla sauce, then we allow it to cool, thin with half and half (or heavy cream), add vanilla and bourbon and serve!
For a garnish you can top with a cinnamon stick, a dash of ground cinnamon or you can grate some fresh nutmeg.
In a classic egg nog recipe you'd be using heavy cream. I chose to use half and half because in testing everyone felt better mouth feel drinking it and felt better half an hour after drinking it without the extra weight of the heavy cream. You can absolutely substitute out the half and half for an equal amount of heavy cream.
CAN YOU FREEZE EGGNOG?
Most people would not recommend freezing homemade eggnog, but since we are not using raw eggs you can freeze this recipe. Be sure to allow room for expansion and just expect that there will be some change in texture when thawed, so perhaps a spin in the blender would be a good idea upon thawing.
HOW LONG WILL HOMEMADE EGGNOG KEEP FOR?
Eggnog will last about 2-4 days in the refrigerator when tightly sealed. This recipe is still made from eggs, so you don't want to go past that, even if you've added alcohol and you are not using raw eggs.
If you chose to either use another recipe which does use raw eggs or you topped your eggnog with raw egg whites in this recipe you can only keep this eggnog in your refrigerator for 24 hours.
HOW LONG CAN EGG NOG STAY OUT OF THE FRIDGE?
Don't leave eggnog out of the refrigerator for more than 2-3 hours. If we're going to be serving this at a party, I usually put the bowl on top of some ice to keep it cold. If the eggnog is under 40 degrees, then it is not in the danger zone for food safety.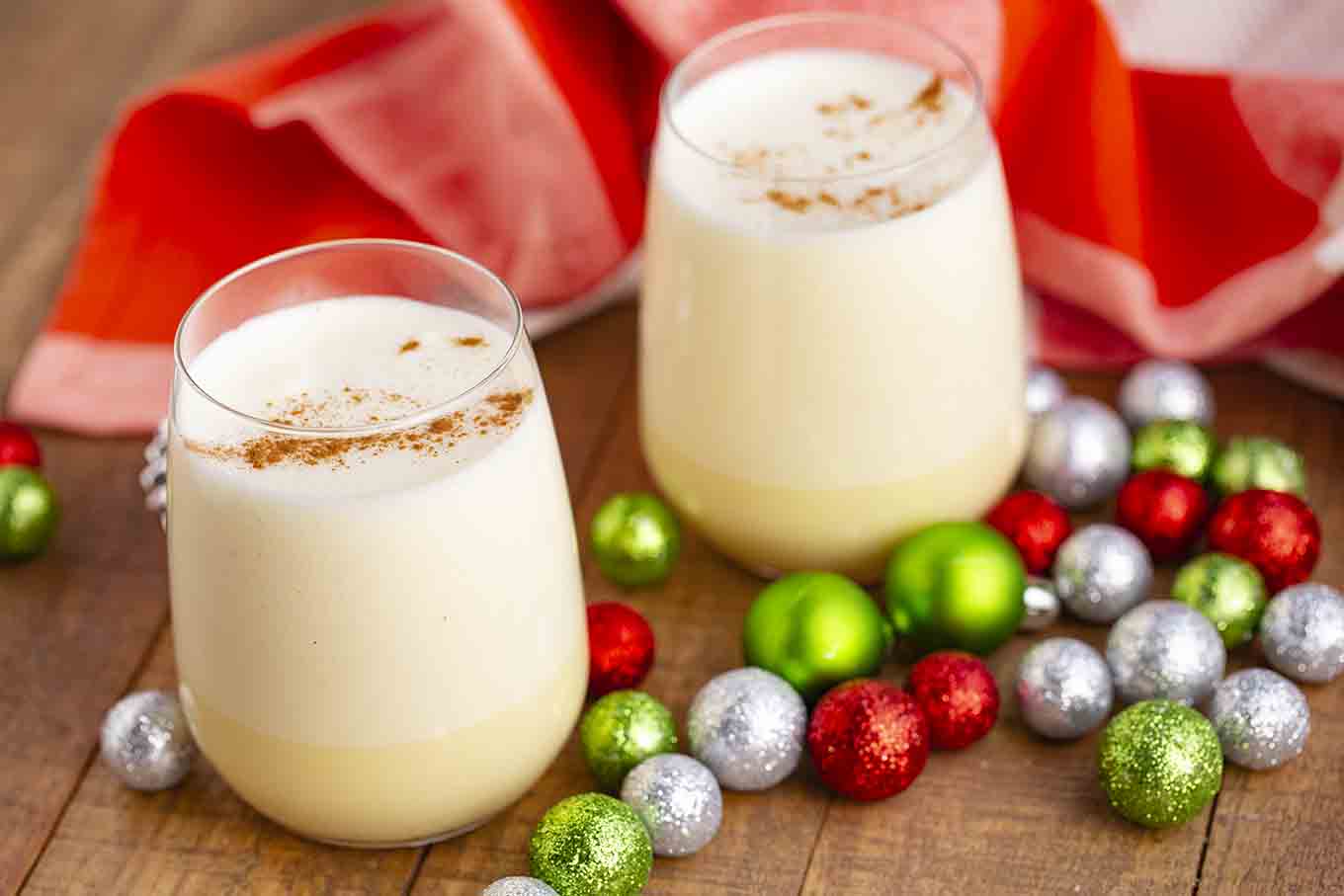 Create a free account to Save Recipes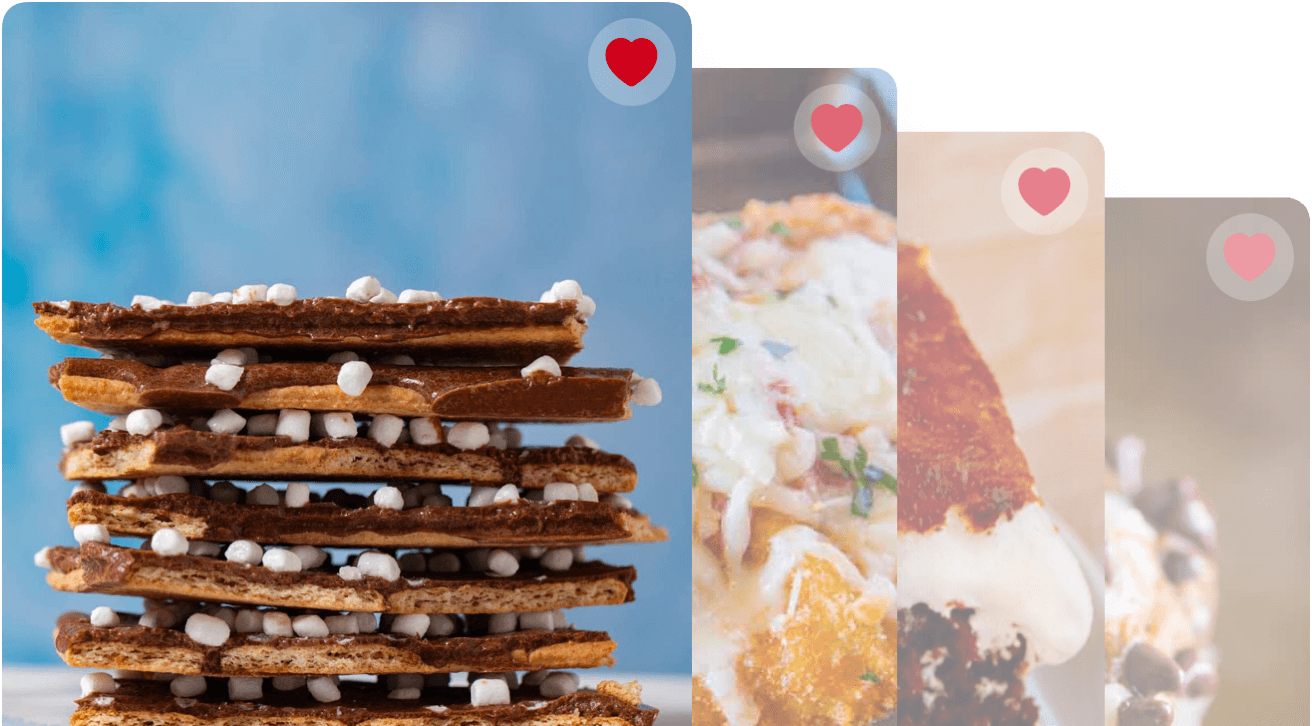 HOW TO STORE HOMEMADE EGGNOG?
Keep homemade eggnog in a tightly sealed container, better yet if the container is not see through as dairy breaks down in see through containers faster.
TIPS FOR MAKING EGGNOG
This recipe is best served cold, so I recommend making the eggnog the night before and refrigerating it until it is fully chilled.
The foamier parts of the eggnog will rise to the top but you can stir it right before serving for the creamiest texture.
Be sure not to bring the mixture to a boil or it will curdle which will make you have to start over.
Once you've made the base and before you add in the alcohol split the amount into two containers to cool so you can keep some non-alcoholic eggnog for non-drinking guests and for kids.
The recipe contains many egg yolks because you're essentially creating a custard (or, really, an ice cream base). Do not substitute whole eggs in place of the egg yolk to prevent waste. Use the egg whites in another recipe or for breakfasts.
Homemade eggnog is not as thick as store-bought as synthetic emulsifiers are used in the store-bought varieties. We use a homemade custard that is thickened over time instead.
There is no fears of salmonella in this homemade eggnog recipe since we are cooking the egg yolks over medium heat.
If you want a frothy top to your egg nog you can also use the egg whites that you have left over from your recipe and beat them to soft peaks or stiff peaks and just fold them into a bit of eggnog and spoon them onto the top of your drink as a garnish with some whipped cream. If using these egg whites I suggest using pasteurized eggs because your egg whites can not be cooked before the egg whites are whipped, it will break down the egg whites ability to aerate.
Do not use a low-fat milk or a non-fat milk in place of a whole milk. Milk contains milk fat that is necessary in emulsifying the mixture and creating a creamy drink. If you substitute a lower fat milk you are creating a different drink altogether and a store-bought version will likely suit you better because they'll use an artificial emulsifier that doesn't depend on milk fat to thicken.
My best tip I can give you personally? Skip the whisky, go with the rum and grate some fresh nutmeg all over the top! It's a personal nog favorite for December 25.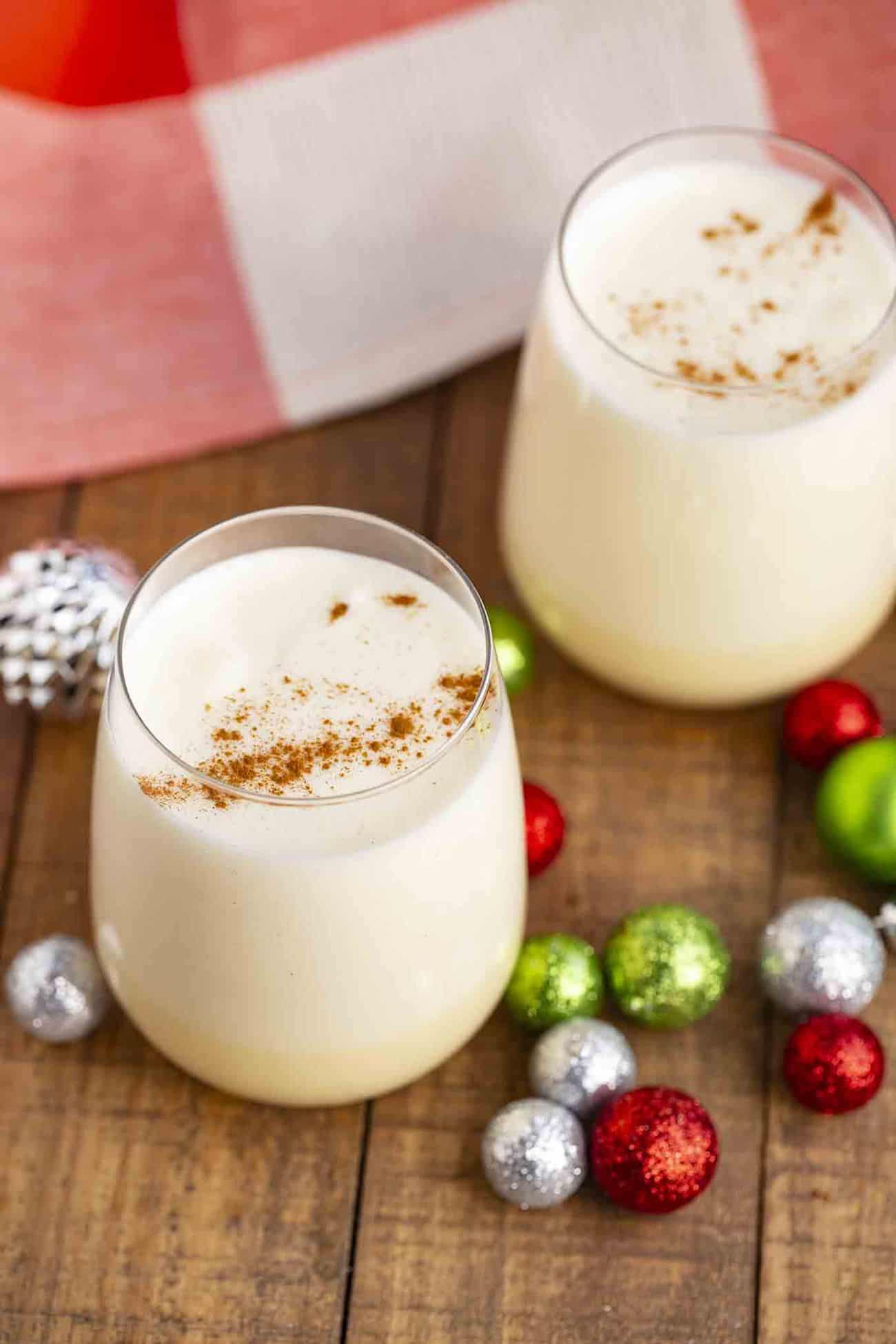 Ingredients
4

cups

whole milk

1/4

teaspoon

ground cloves

1

teaspoon

vanilla extract

1

teaspoon

ground cinnamon

12

egg yolks

1 1/2

cups

granulated sugar

1

cup

bourbon

, optional

4

cups

half and half

1

tablespoon

vanilla extract

1/2

teaspoon

ground nutmeg
Instructions
Add the milk, cloves, vanilla and cinnamon into a saucepan over low heat and whisk constantly until it comes to a hint of a simmer (tiny bubbles on the edge start forming).

In a stand mixer (or with a hand mixer) add the eggs and sugar until they lighten in color and get fluffier and like ribbons, about

4-5 minutes

.

Slowly add the egg mixture into the milk mixture, whisking while adding it in (careful not to let it boil).

Strain, cool, add bourbon (if using), half and half, vanilla and nutmeg and refrigerate overnight.
Nutrition
Calories:
540
kcal
|
Carbohydrates:
50
g
|
Protein:
11
g
|
Fat:
25
g
|
Saturated Fat:
13
g
|
Cholesterol:
349
mg
|
Sodium:
115
mg
|
Potassium:
347
mg
|
Sugar:
44
g
|
Vitamin A:
1015
IU
|
Vitamin C:
1.1
mg
|
Calcium:
302
mg
|
Iron:
0.9
mg