Garlic Hunan Beef is a favorite Chinese takeout dish with bold flavor! Stir-fry steak in a spicy sauce with garlic, ginger and chili peppers.
From Orange Chicken to Mongolian Beef to this Hunan Beef recipe, you can easily recreate Chinese takeout at home. Marinate the Beef while you are at work for a quick Dinner ready in less time than it takes to order delivery.
If you're a fan of bold and vibrant flavors, you are going to love this easy mouthwatering stir fry dish. Garlic Hunan Beef is a Chinese takeout favorite that combines tender slices of beef, aromatic garlic and ginger, and a fiery, peppery kick. You can easily adjust the spice level with more or less chili peppers, depending on how family friendly you want to make this tasty dish.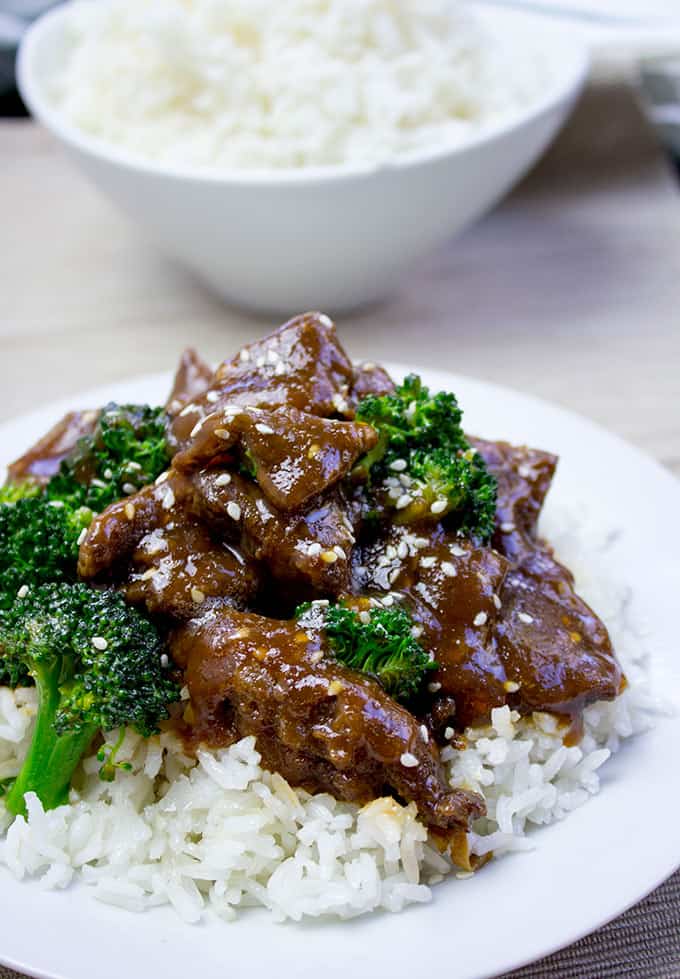 The best part about making Garlic Hunan Beef at home is that it's surprisingly easy to prepare. The steps are straightforward, and with a little marinating time and a quick stir-fry, you'll have a flavorful meal on the table in no time. You will need a couple special ingredients, Shaoxing wine and Thai chili peppers, but they are common in Asian cooking so they are sold in most regular grocery stores.
Garlic Hunan Beef is a well-loved Chinese dish that brings together the vibrant flavors of Hunan cuisine. With its tender beef, aromatic garlic and ginger, and a touch of heat from Thai bird chiles, this recipe is sure to impress your family, friends and taste buds. The flavorful beef and sauce go great with a side of White Rice and Roasted Broccoli so the mouthwatering, layers of flavor of Garlic Hunan Beef can shine.
What is Garlic Hunan Beef?
Garlic Hunan Beef is a classic Chinese stir-fry dish that showcases the vibrant flavors of Hunan cuisine. It features thinly sliced flank steak, marinated in a mixture of garlic, ginger, soy sauce, black pepper, Shaoxing wine, and Thai bird chiles. The beef is then stir-fried and tossed with a thickened sauce made from the reserved marinade.
What is the difference between Hunan Beef and Szechuan Beef?
While both Hunan Beef and Szechuan Beef are popular Chinese dishes, they differ in terms of flavor profiles and spice levels. Garlic Hunan Beef reflects the bold, spicy, and smoky flavors that Hunan cuisine is known for thanks to the garlic, ginger, and Thai bird chiles. Szechuan Beef typically incorporates a fiery, numbing heat compared to Hunan Beef and highlights the unique aroma and tongue-tingling sensation of Szechuan peppercorns.
How to Make Garlic Hunan Beef
Marinate: Combine the garlic, ginger, soy sauce, black pepper, wine, chili pepper flakes, and cornstarch in a large ziplock bag. Mix everything well then add the beef slices to the sauce. Marinate the beef strips for at least two hours in the fridge.
Cook: Heat the canola oil over high heat in a wok or large skillet. Add the beef strips to the wok, reserving the marinade. Brown the meat for 30 seconds on each side.
Finish: Stir the marinade into the cooked beef strips. Cook until the sauce thickens, about another 30 seconds. Serve the beef strips and sauce over rice with steamed broccoli.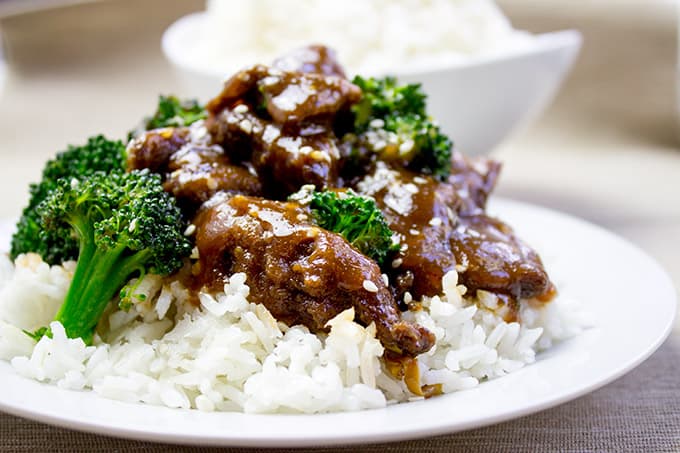 Delicious Chinese Side Dishes
FAQs for Garlic Hunan Beef
Is it worth it to get a Wok?
You probably think you won't get a lot of use from a wok, but once you buy it you'll find yourself looking for more recipes just to use it! Woks are amazing for quick, high temperature stir-fry dishes and even deep frying. It also helps you make large quantities of food quickly since the depth and size of the pan allows for quick tossing.
What's the difference between Hunan and Sichuan (Szechuan) cooking?
Hunan and Sichuan (Szechuan) cooking are both renowned styles of Chinese cuisine, but they differ in their flavor profiles and spice levels. Hunan cuisine is known for its bold, spicy flavors, often featuring the intense heat of chili peppers, along with smoked and sour flavors. Sichuan cuisine, on the other hand, is famous for its numbing and spicy flavors, thanks to the generous use of Szechuan peppercorns.
What does Garlic Hunan Beef taste like?
Garlic Hunan Beef is a flavorful, complex dish with a combination of bold and aromatic flavors. It has rich umami flavors from the soy sauce and savory beef flavor, combined with the fragrant pungent notes of garlic and ginger. This is a spicier dish but the spice level is layered from a blend of ground peppercorns and Thai chili peppers.

Create a free account to

Save Recipes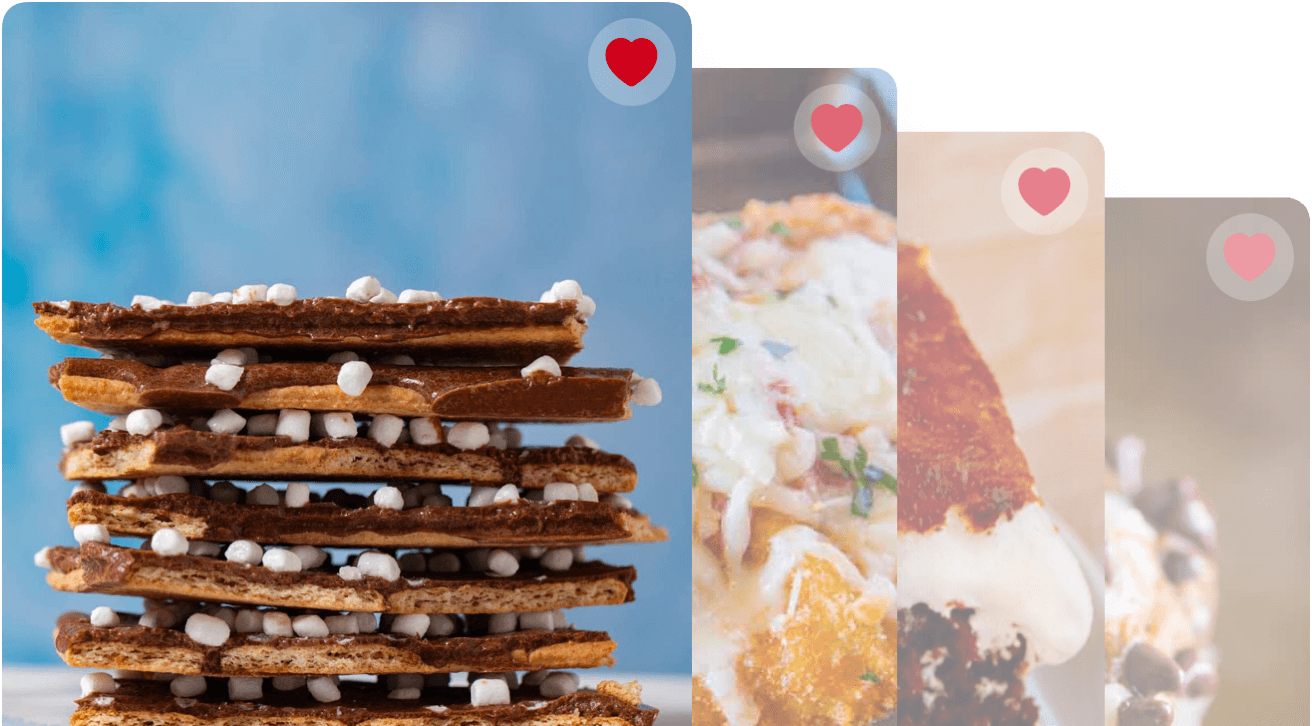 Key Ingredients
Flank Steak: The thinly sliced flank steak is the perfect juicy, tender beef for this quick cooking stir fry dish. Marinate it for at least 2 hours to tenderize it and infuse it with all the flavors, but not more than 48 hours.
Garlic and Ginger: Garlic and ginger are aromatic ingredients that add a pungent, bold flavor to the marinade and sauce. You want to use fresh minced ginger and garlic for the boldest flavor.
Soy Sauce: Soy sauce is a staple in Chinese cooking and gives the dish a savory umami flavor. Opt for low-sodium soy sauce so your sauce isn't too salty.
Shaoxing Wine: This Chinese rice wine has a robust flavor that is lightly nutty, with caramel and soy sauce notes. If you can't find Shaoxing wine, look for it in Asian grocery stores or substitute it with rice wine vinegar.
Thai Bird Chiles: These small, fiery chiles provide the dish with a gentle kick of heat. Adjust the amount according to your spice tolerance.
Black Pepper: It's important to use coarse ground pepper versus finely ground pepper. Fine pepper will overpower the dish where larger pepper pieces actually add a bit of spicy flavor without being too much.
Can Garlic Hunan Beef be made ahead of time?
While Garlic Hunan Beef is best enjoyed immediately after cooking, you can prepare some components in advance. Slice the beef and prepare the marinade, then store them separately in the refrigerator. When you're ready to cook, simply combine the beef with the marinade and proceed with the recipe. You can also marinate the beef for up to 48 hours, however it's best used in the first 24 hours.
Variations
Beef: While flank steak works great in stir fry recipes, you can use other cuts like sirloin or ribeye. Just ensure that the meat is thinly sliced against the grain for tender results.
Garlic Hunan Chicken: Replace the beef with thinly sliced chicken breast or thigh for a poultry twist on this dish. Chicken needs to be cooked all the way through and cannot just be browned like beef.
Garlic Hunan Shrimp: Swap out the beef for peeled and deveined shrimp to create a delightful seafood version. Stir-fry the shrimp separately until pink and opaque, then combine with the sauce and seasonings.
Veggies: After you take the beef out of the pan, add a little more oil and stir fry some vegetables until they are crisp tender. Add the sauce and cook another minute or two then finish with the beef. Common stir-fry veggies are mushrooms, bell peppers, broccoli, and zucchini.
Instant Pot Garlic Hunan Beef
Turn on the saute mode and add the canola oil. Once the oil is hot, add the minced garlic and ginger, and cook until fragrant.
Add the sliced flank steak to the Instant Pot and brown it on all sides for about 2-3 minutes. Stir the meat occasionally to ensure even browning.
In a separate bowl, whisk together the soy sauce, black pepper, Shaoxing wine, and crushed Thai bird chiles. Stir the marinade into the beef strips.
Cancel the saute mode, close the Instant Pot lid and seal the valve., Set it to manual high pressure cooking. Cook for 8-10 minutes.
Once the cooking time is complete, perform a quick pressure release. Remove the beef strips from the cooking liquid, setting it aside.
Turn the saute mode on again and add the cornstarch to the reserved marinade in the pot. Stir well to dissolve the cornstarch and cook the sauce until it thickens, usually for about 2-3 minutes.
Return the beef strips to the Instant Pot and stir to coat it with the thickened sauce. Allow it to heat through for a minute or two then serve hot.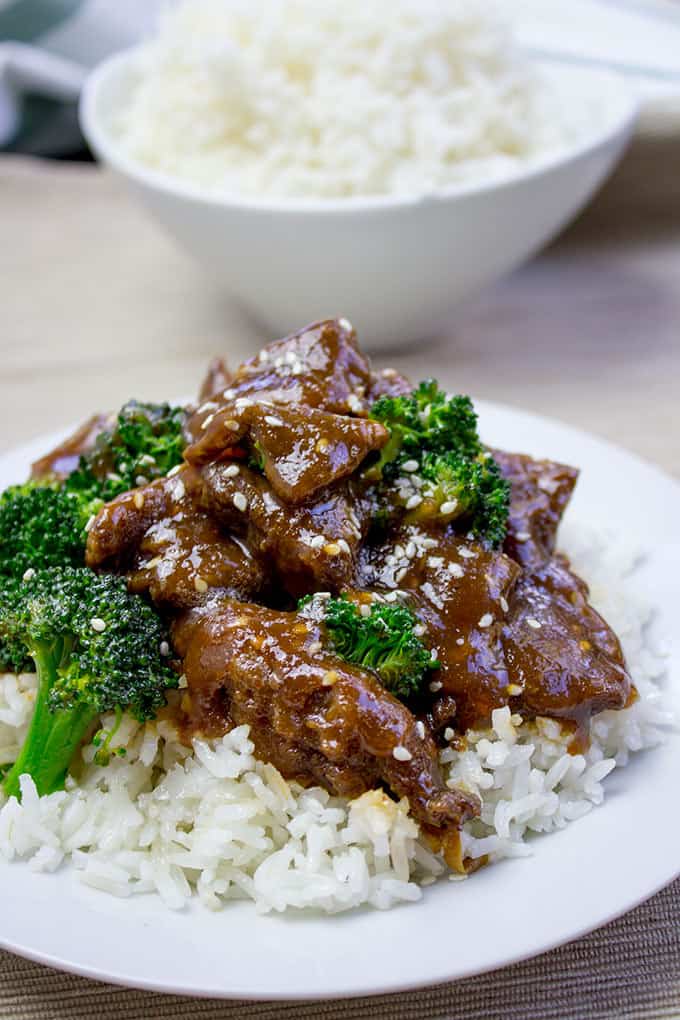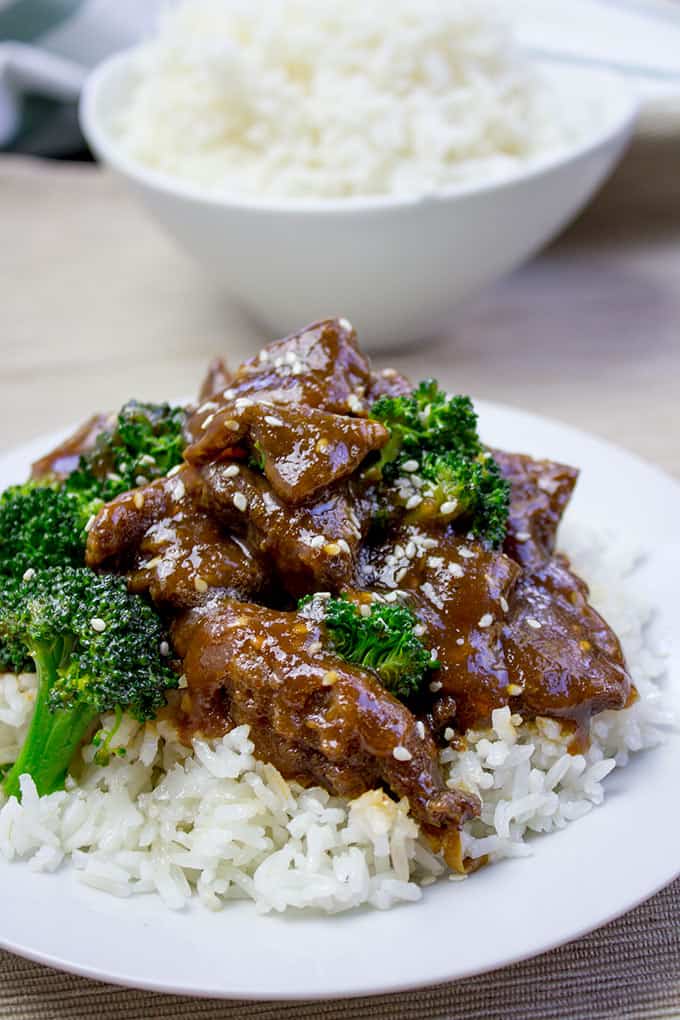 More Popular Chinese Takeout Recipes
How to Store
Store: To store leftover Garlic Hunan Beef, allow it to cool to room temperature, then transfer it to an airtight container. Refrigerate for up to 3 days.
Reheat: When reheating, use a skillet or wok over medium until warmed through, adding a splash of water or broth to thin out the sauce if it's too thick and keep the meat from drying out.
Freeze: Place the cooled beef and sauce in a freezer-safe container or ziplock bag. Freeze for up to 3 months. Thaw in the refrigerator overnight before reheating on the stove top.


Ingredients
1

pound

flank steak

, sliced thinly against the grain

1

tablespoon

garlic

, minced

1

tablespoon

ginger

, minced

2

tablespoons

soy sauce

1/2

tablespoon

coarse ground black pepper

1/3

cup

Shaoxing wine

2

dry Thai bird chiles

, de-stemmed and crushed

1

tablespoon

corn starch

1/4

cup

canola oil

sesame seeds for garnish

, optional
Instructions
In a large ziploc bag add the steak, garlic, ginger, soy sauce, black pepper, wine, chilies, and cornstarch.

Marinate for at least

2 hours

, preferably overnight.

Heat your wok on high and add the canola oil.

Remove the beef from the marinade (reserve the marinade) and add to the wok.

Cook the beef for

30 second

on each side until caramelized.

Add in the reserved marinade and stir to combine until thickened,

15-30 seconds

.

Serve immediately with steamed broccoli and rice.
Nutrition
Calories:
326
kcal
|
Carbohydrates:
5
g
|
Protein:
26
g
|
Fat:
20
g
|
Saturated Fat:
3
g
|
Polyunsaturated Fat:
4
g
|
Monounsaturated Fat:
11
g
|
Trans Fat:
0.1
g
|
Cholesterol:
68
mg
|
Sodium:
564
mg
|
Potassium:
441
mg
|
Fiber:
0.4
g
|
Sugar:
0.3
g
|
Vitamin A:
22
IU
|
Vitamin C:
4
mg
|
Calcium:
34
mg
|
Iron:
2
mg