Ham Balls are great way to use leftover ham! Easy Easter appetizers made with ham, ground pork, and a sweet, tangy glaze of brown sugar and mustard.
Both Classic Meatballs and Cocktail Meatballs are Appetizer Recipes that can easily go from party snack to main dish with the simplest Side Dish Recipes. You're going to love this bite-sized Iowa favorite that can be eaten all day long.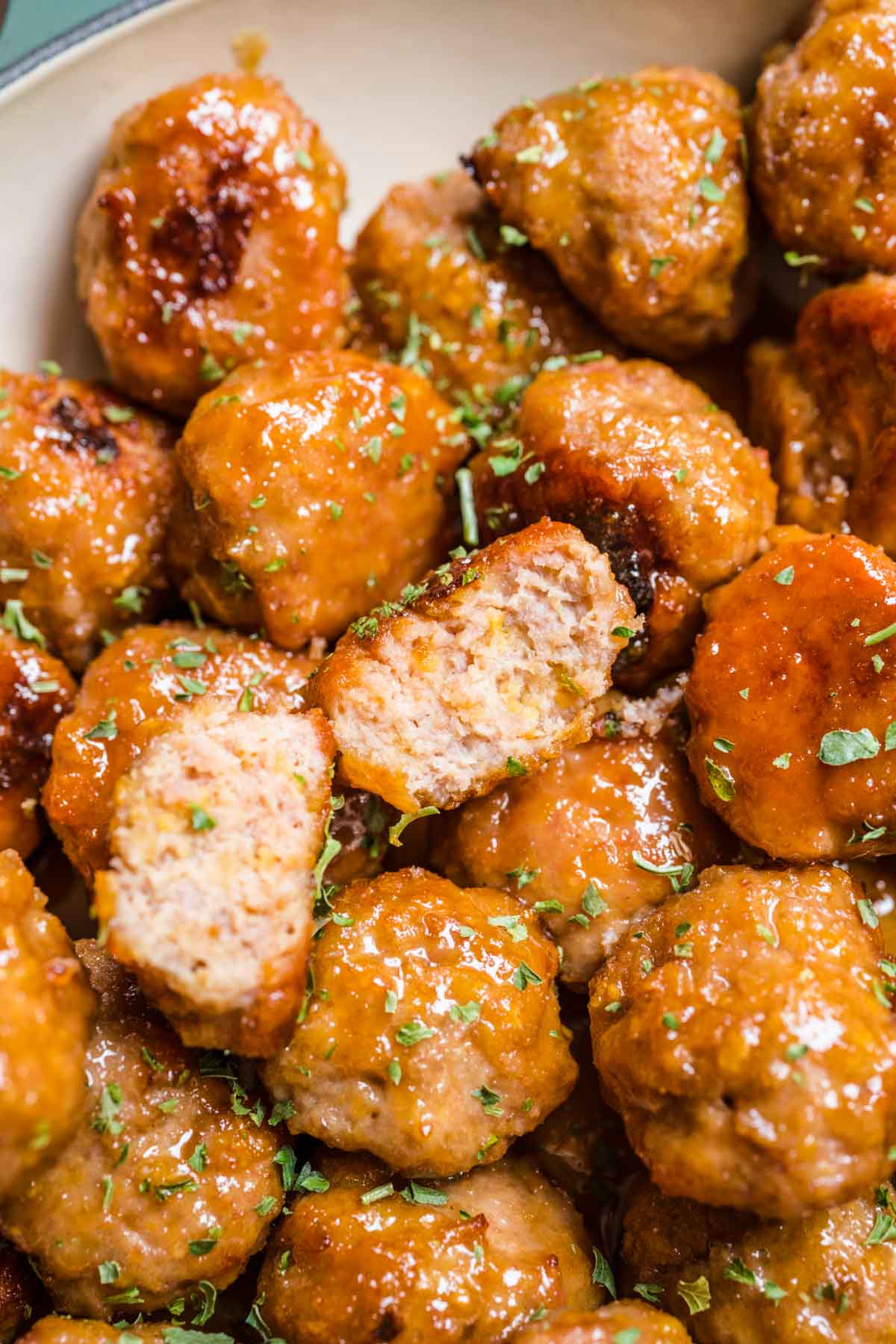 HAM BALLS WITH BROWN SUGAR GLAZE
A Brown Sugar Glazed Ham is about as common a tradition for Easter dinner as Easter egg hunts are tradition to work up an appetite. Somehow, probably due to Easter baskets mysteriously shrinking all day, that appetite never quite finishes off the ham, no matter how modest the size.
There are only so many ways to dress up a ham sandwich, so leftover ham burnout can happen pretty fast. Sure you can freeze leftovers, but everyone can agree that fresh ham is so much better. Luckily the great minds in Iowa have been deliciously solving the leftover ham question for a long time.
These delicious (and genius) Iowa Ham Balls are so easy and tasty, it's surprising that they aren't popular everywhere. Like Loose Meat Sandwiches, these Ham Balls are a well-loved but not very well known favorite from the Midwest. Some of the most traveled foodies probably haven't even heard of these savory ham meatballs.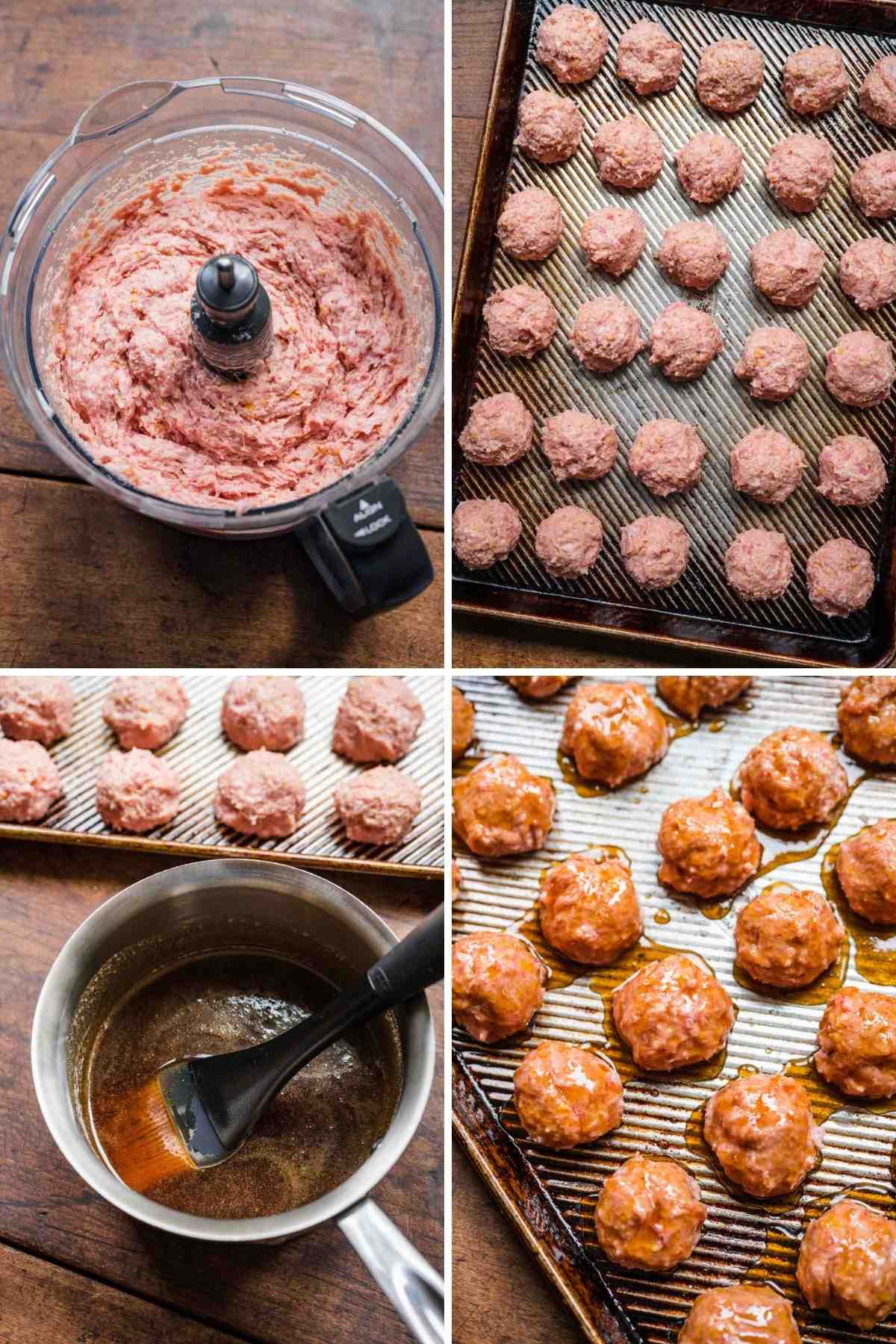 You don't have to wait until the holidays to make Ham Balls. If you don't have leftover ham, use packaged cubed deli cooked ham or ham steaks instead. Sliced deli ham, unless sliced really thick, won't turn into ground ham in a food processor and that consistency is key for meatballs.
Ham Balls are perfect for snacks or appetizers if you have family visiting for Easter. You can whip a batch from your leftover ham in about an hour, and they are so easy you can put the older cousins in charge of them. For a party appetizer that lasts a bit longer, try making them in the crockpot.
Serve these Ham Balls with Brown Sugar Glaze over White Rice with a side of Green Beans for a traditional Midwestern dinner, making a little extra glaze to use as gravy. Use a toothpick to stick a small slice of you favorite cheese on top of each Ham Ball for a yummy potluck appetizer.
Slow Cooker Ham Balls
Assemble Ham Balls according to recipe directions and brown meatballs in a skillet over medium heat. Meanwhile, add glaze ingredients to crockpot. You may want to add a can of tomato soup or ½ cup of pineapple juice to make more of a sauce. Add meatballs to slow cooker, stir and cover. Cook on low for 4-5 hours. Crockpot Ham Balls can be kept on low for up to 4 hours.
MORE DELICIOUS HAM RECIPES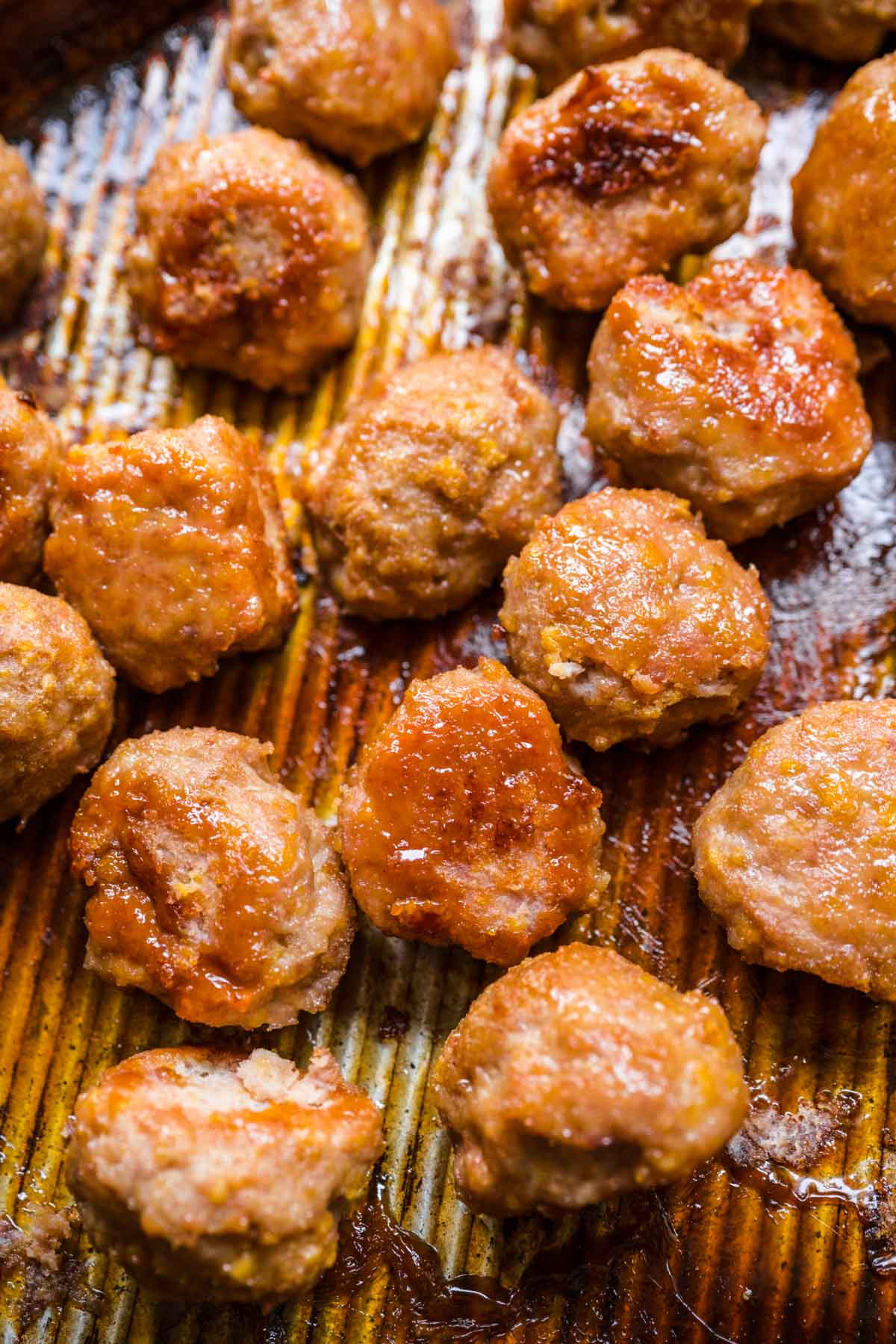 Create a free account to

Save Recipes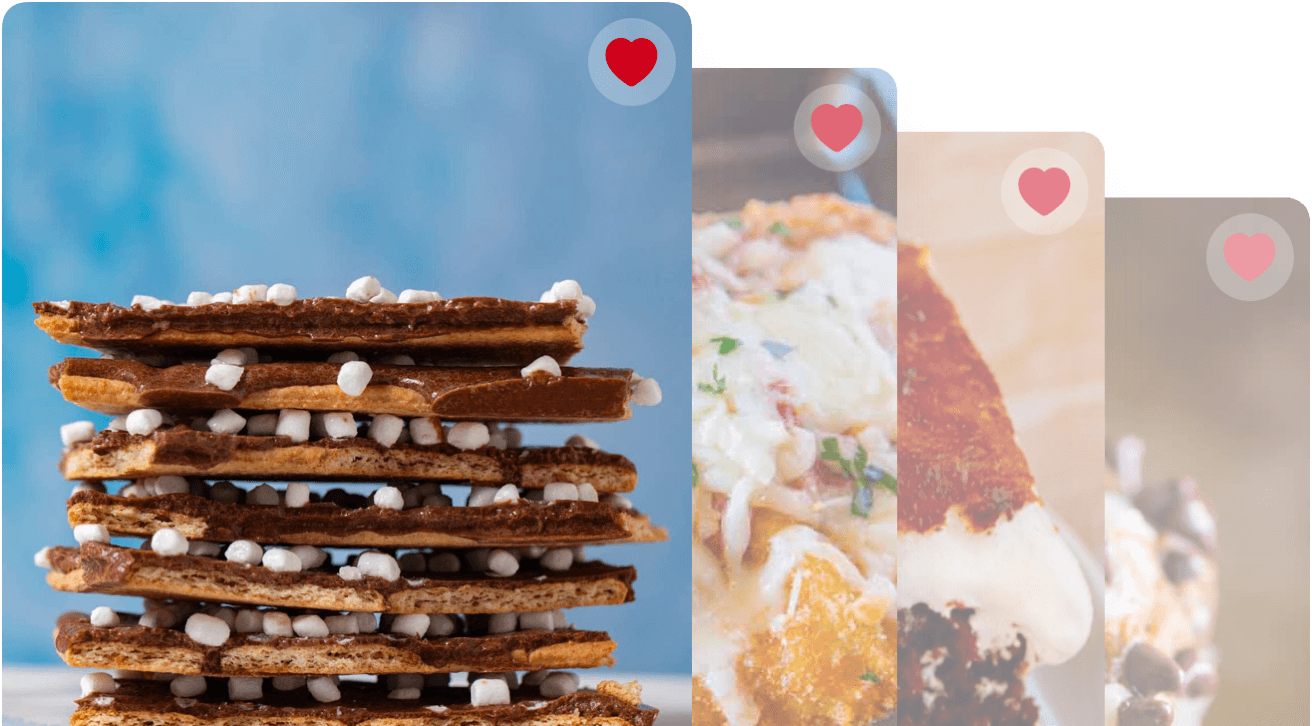 FREQUENTLY ASKED QUESTIONS
Can this recipe be made into a loaf?
Bake ham ball mixture in a greased loaf pan for 30 minutes at 350 degrees. Brush with brown sugar glaze and cook for an additional 40 minutes.
Can I substitute the cornflakes?
You can use graham crackers, shredded wheat crackers (or cereal), or bread crumbs to help bind your Ham Balls.
What other meats can be used for these Ham Balls?
Add diced bacon for more pork flavor in your Ham Balls. Another traditional Iowa recipe is to substitute ½ pound ground beef for ground pork.
Can I make these into Swedish Meatballs?
Substitute these Ham Balls in this Swedish Meatballs recipe for a delicious twist on the Ikea copycat.
How do I know when Ham Balls are cooked?
Ham Balls should reach an internal temperature of 165 degrees F to ensure both the cooked ham and the ground pork are safe to eat. To check cooked ham and ground pork safe cooking temperatures, visit the U.S. Food Safety Website.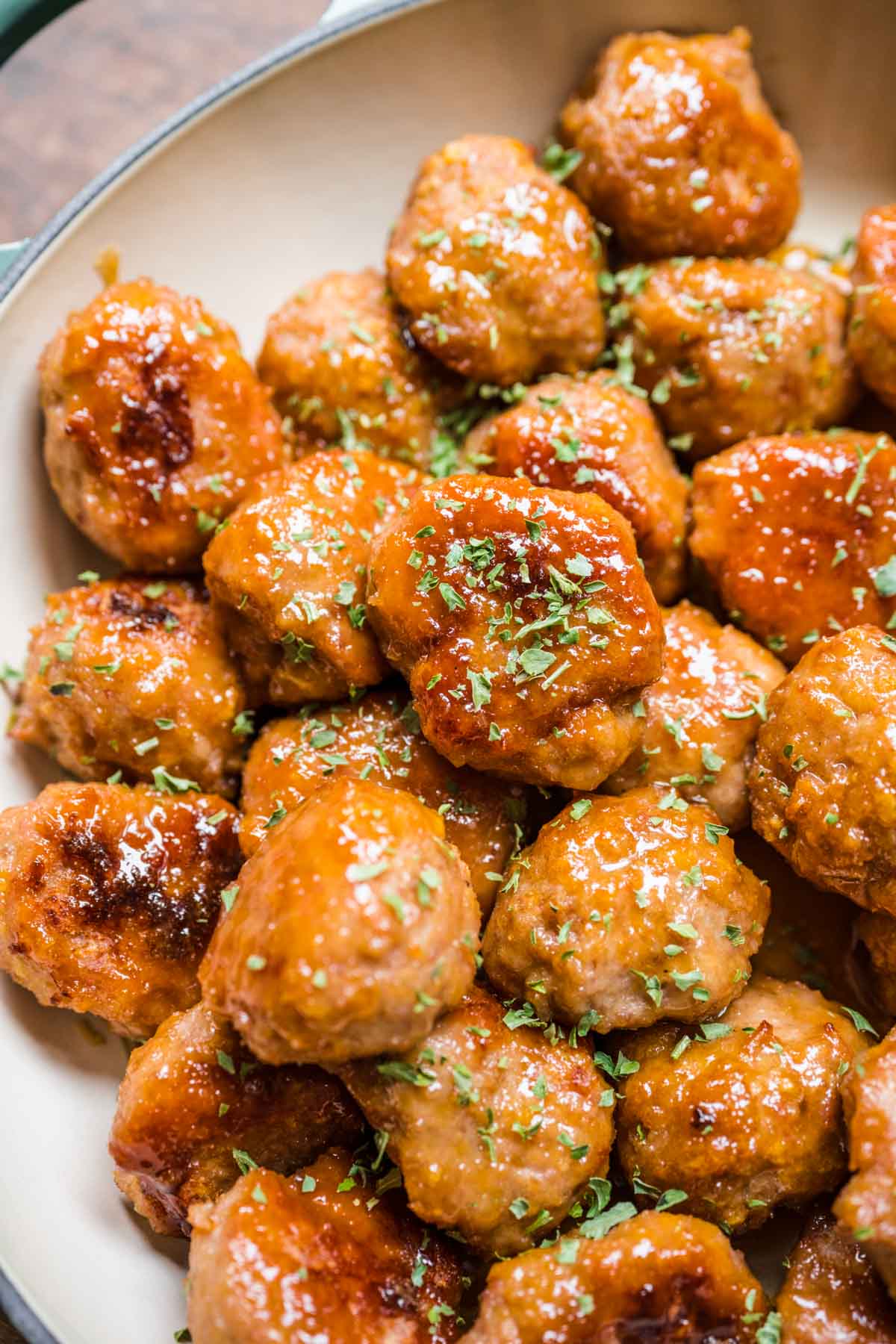 More Ham Ball Glaze Ideas
Start with the Brown Sugar Glaze of brown sugar, cider vinegar, and dry mustard and add the ingredients listed to make a different glaze for Ham Balls.
Pineapple Glaze: Add 1 cup pineapple juice, 1 tablespoon ketchup, 1 teaspoon corn starch (mixed with 2 tablespoons water) to your glaze mixture.
Tomato Soup Glaze: Simply add 1-2 cans of tomato soup to your glaze for the original Iowa Ham Balls glaze.
Spicy Glaze: Give your glaze a kick by adding Thai chili paste or cayenne pepper to taste.
Amish Glaze: For Amish Ham Balls, add ¾ cup apple juice, 1 teaspoon cinnamon, and ⅛ teaspoon ground cloves.
Barbecue Glaze: Mix in ½ cup of your favorite BBQ sauce to the glaze. Any original or hickory flavored BBQ sauce would taste delicious.
MORE HOLIDAY APPETIZER RECIPES
HOW TO STORE HAM BALLS WITH BROWN SUGAR GLAZE
Serve: Ham Balls can be kept for up to 2 hours at room temperature. Serve in a crockpot on low for up to 4 hours. 
Store: Allow Ham Balls to cool completely before storing in an airtight container for up to 3 days in the refrigerator.
Freeze: These meatballs will stay good in the freezer for up to 3 months. Arrange in a single layer on baking pan and freeze for an hour before placing in a freezer safe bag.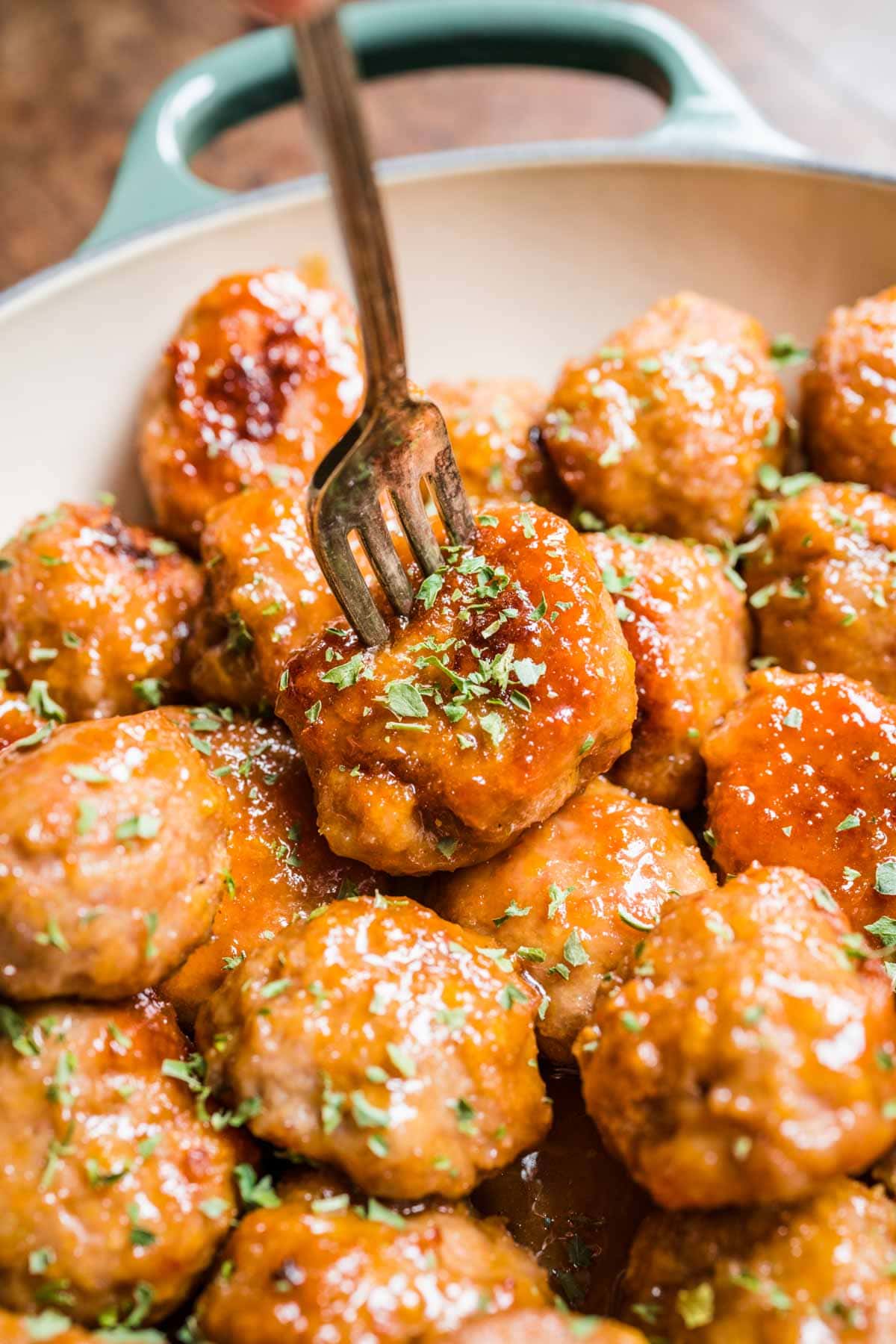 Ingredients
For Ham Balls:
1

pound

fully cooked ham

, cubed

1

pound

ground pork

1

cup

whole milk

1

cup

crushed cornflakes

1

large

egg

, lightly beaten

1/4

cup

brown sugar

1

tablespoon

ground mustard

1/2

teaspoon

salt
For Glaze:
1

cup

brown sugar

1/4

cup

cider vinegar

1

tablespoon

ground mustard
Instructions
Preheat oven to 350 degrees. Grease baking pans.

Pulse ham in batches in a food processor until finely ground.

Combine with the next seven ingredients just until mixed.

Shape into 1 inch balls and place in a single layer on prepared baking pans.

For glaze, cook and stir all ingredients in a small saucepan over medium heat until sugar is dissolved.

Brush half of the glaze on ham balls.

Bake until ham balls are just beginning to brown,

30-35 minutes

, rotating pans and stirring halfway through.

Gently toss in remaining glaze. Serve warm.
Nutrition
Calories:
224
kcal
|
Carbohydrates:
24
g
|
Protein:
10
g
|
Fat:
10
g
|
Saturated Fat:
3
g
|
Cholesterol:
40
mg
|
Sodium:
439
mg
|
Potassium:
195
mg
|
Fiber:
1
g
|
Sugar:
15
g
|
Vitamin A:
243
IU
|
Vitamin C:
3
mg
|
Calcium:
34
mg
|
Iron:
4
mg