Philly Cheese Steak Sloppy Joes will make you forget your childhood canned sauce memories and make you LOVE sloppy joes again.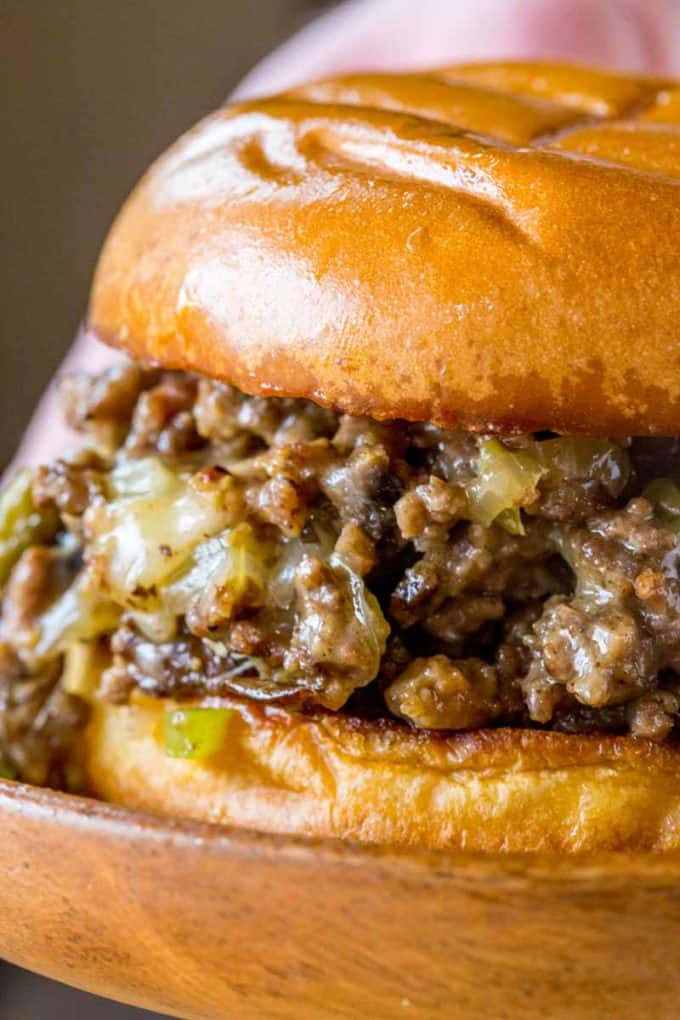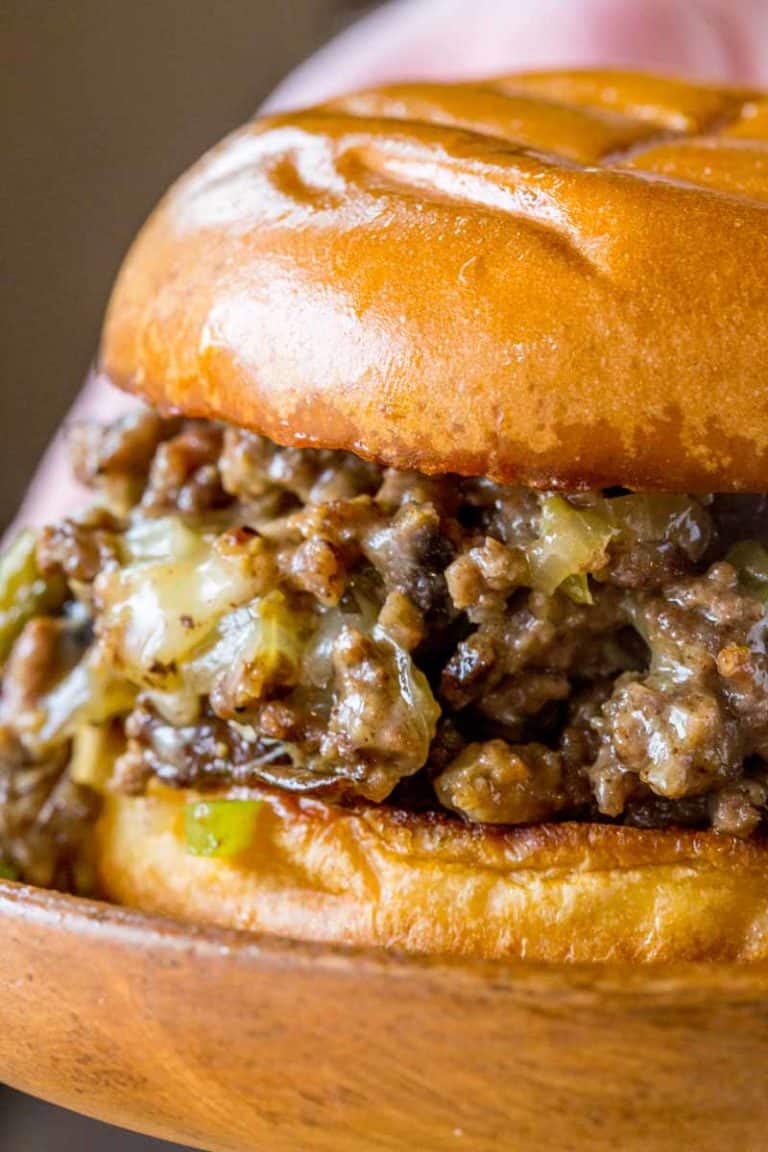 Philly Cheese Steak Sloppy Joes came together pretty organically and randomly for us. We have had Philly Cheese Steak Grilled Cheese sandwiches in our rotation for years (because they are AMAZING) and one day we made up a skillet and…. our bread had become furry.
Gross. Right?
So we had hamburger buns on hand from a hamburger night meal a couple of nights before. The changes I made were just enough to be extra gooey and "sloppy" and only took about a minute.
EDITED: You guys are amazing, in just 7 16 30 days you have loved this recipe so much it has already been re-pinned over 125,000 175,000 520,000 times. If you want to read some reviews from people who have already made the recipe, check out the "tried it" responses on this pin (then re-pin it to keep this magic going!).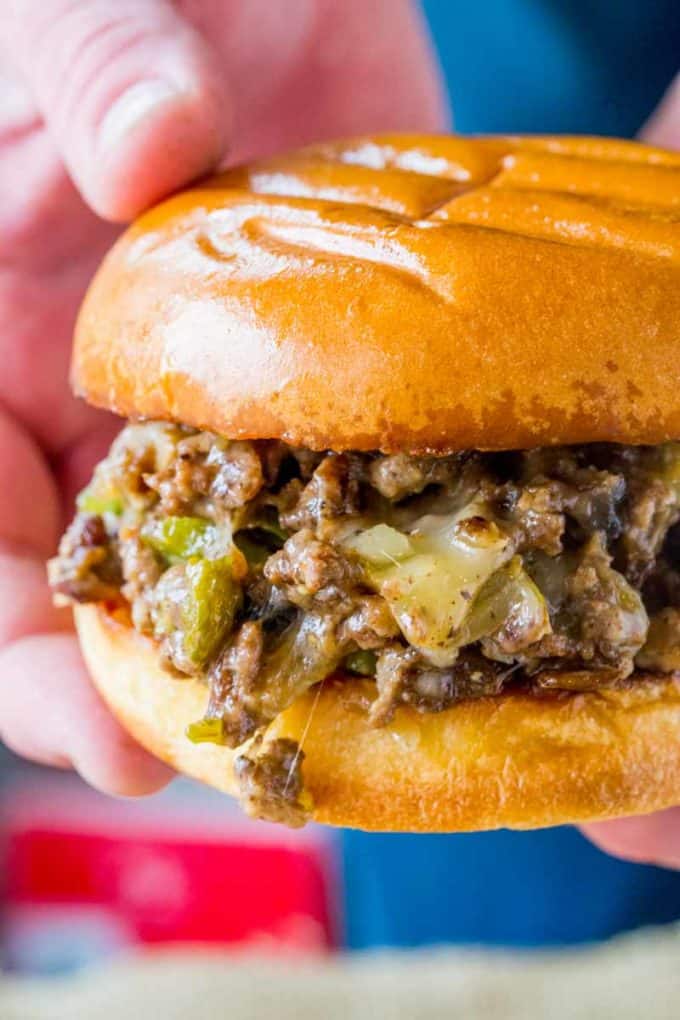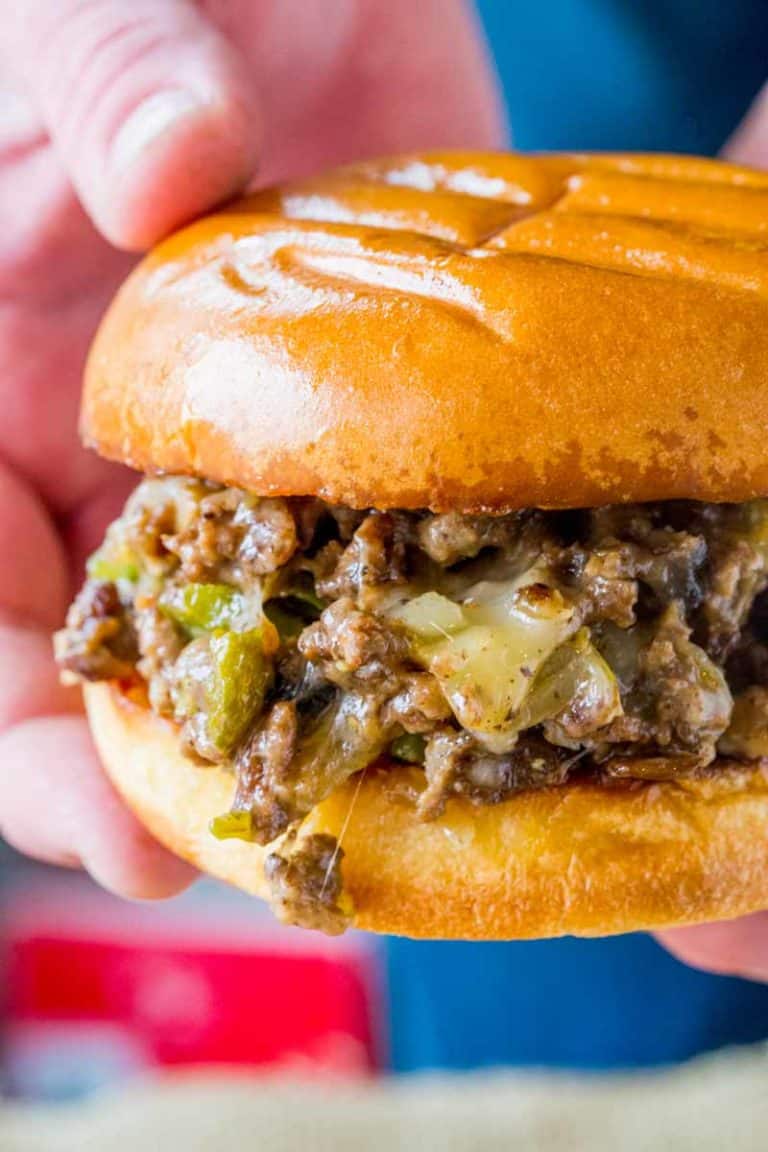 Cook exactly as described except double the broth (leave the cornstarch the same).
Do not rinse your macaroni, the starch will keep the sauce thickened.
At the step where you'd add the cheese, instead add the macaroni.
Stir it well together and cook for 30 seconds or until thickened.
Add in the Provolone Cheese and stir for just a couple of seconds and serve immediately.
This was a second variation of this Philly Cheese Steak Sloppy Joes recipe we ended up making a week after we made these sloppy joes for the first time. I posted a recipe for this too! Head on over after you're done on this page, its the best pasta dish we've had this year!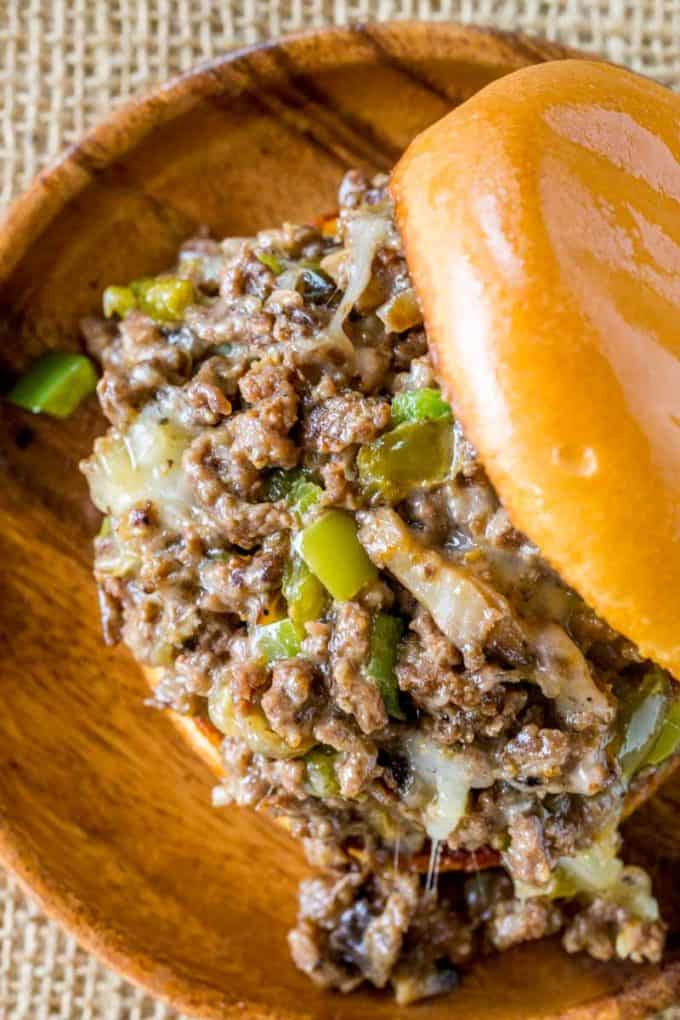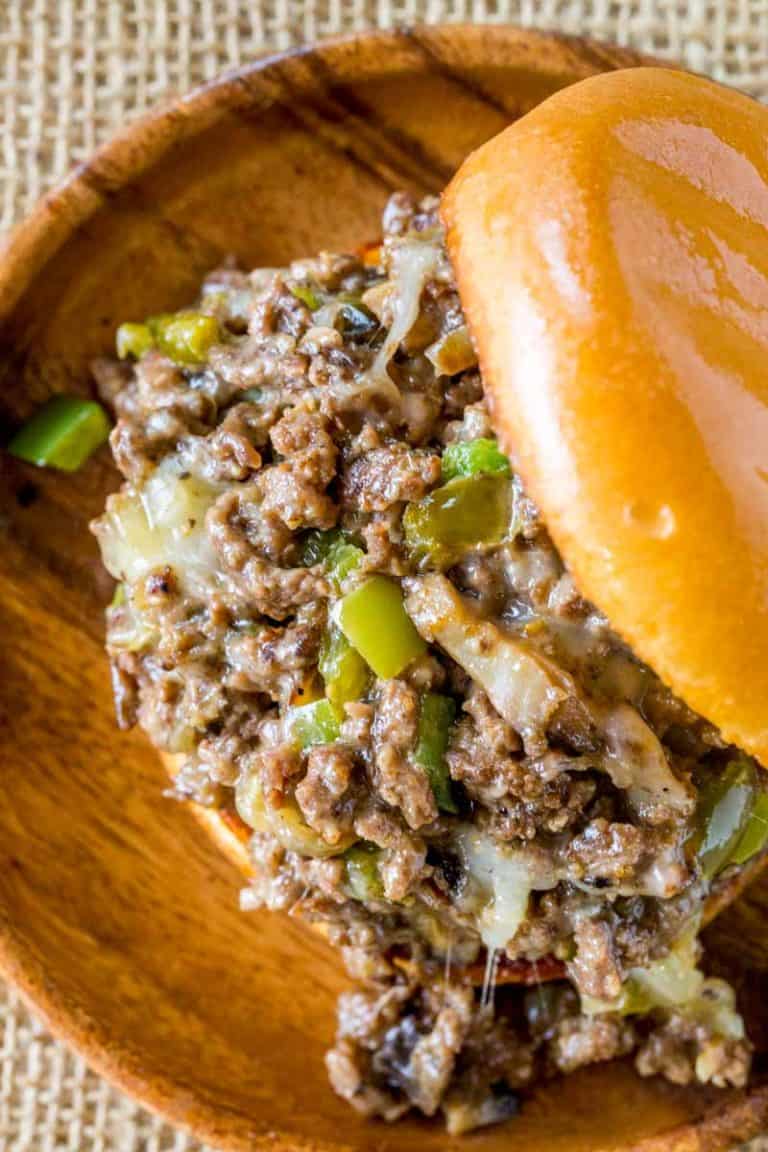 Create a free account to Save Recipes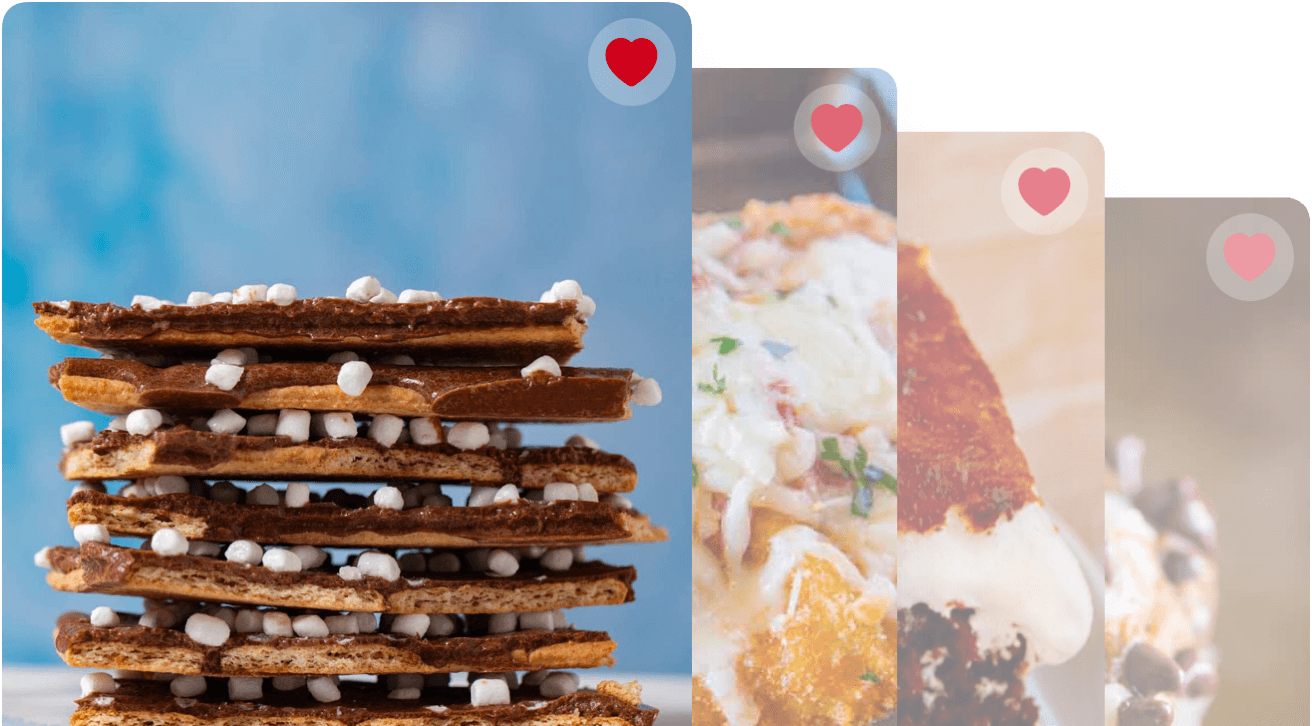 Want to make these Philly Cheese Steak Sloppy Joes in the Slow Cooker?
Add the Ingredients (minus the cheese and buns) to the slow cooker and cook on low for 4 hours.
Use half the amount of beef broth.
If the sauce is not thick add in another 1 tablespoon cornstarch mixed with 1 tablespoon room temperature water. Cook for an additional 30 minutes on low.
Looking for more Cheese Steak recipes? Look no further!
And if you're looking for more sloppy joe's I've also published these crazy good Bacon Cheeseburger Sloppy Joes, Pizza Sloppy Joes and Ultimate Sloppy Joes.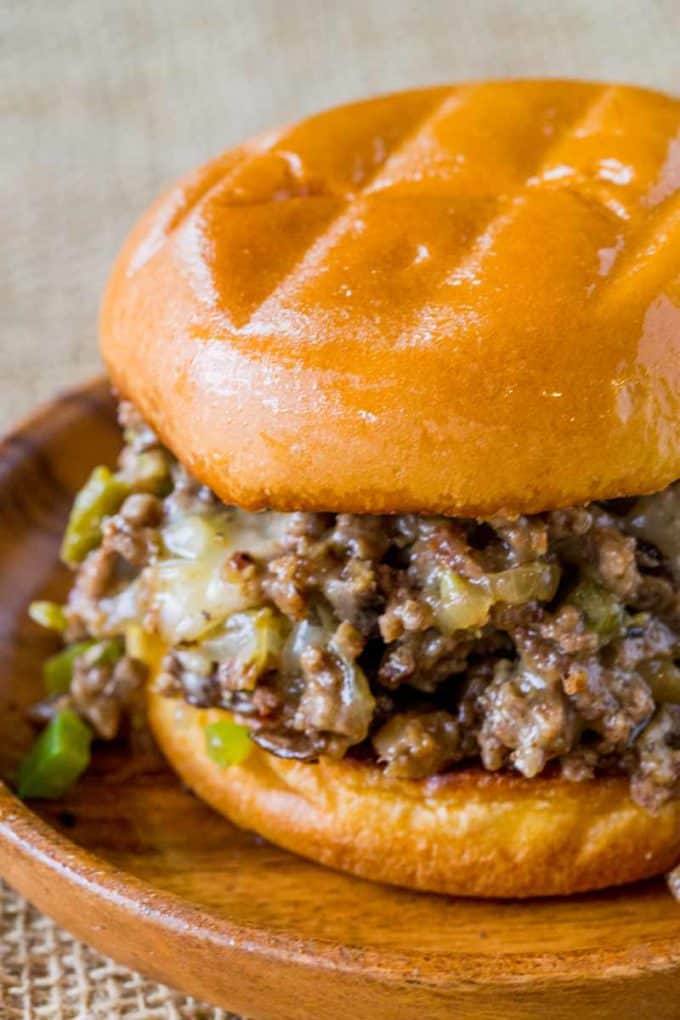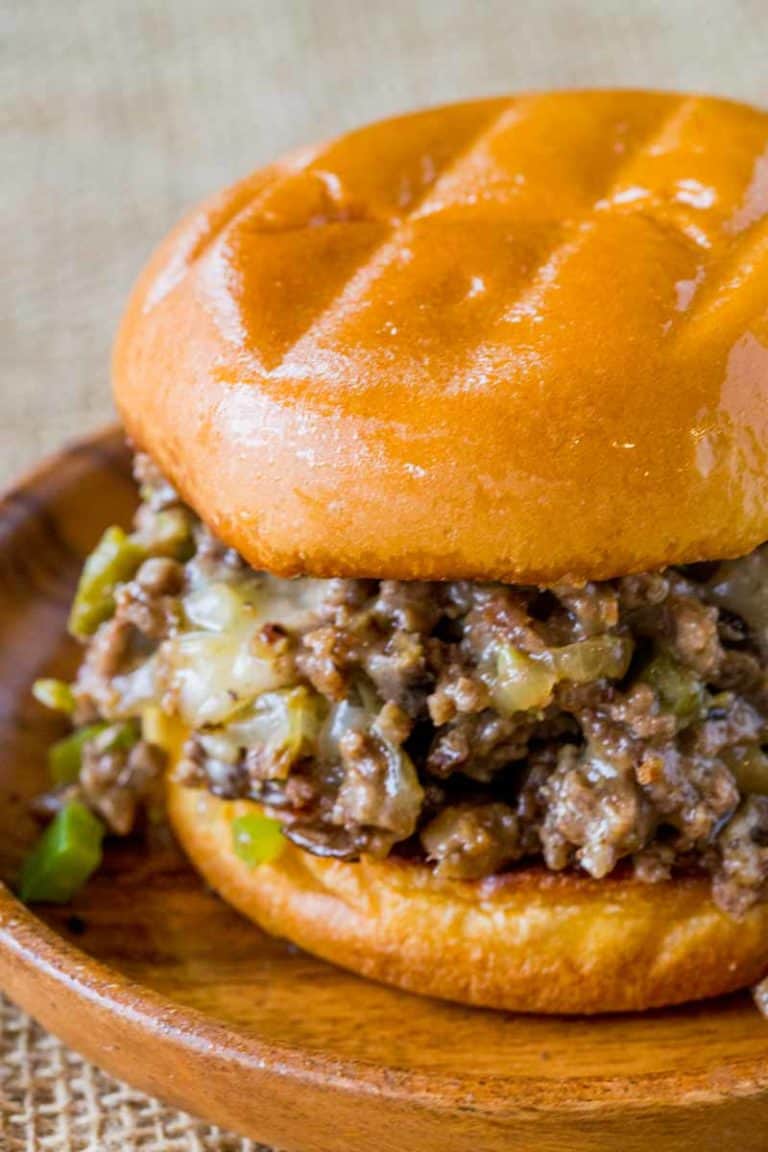 Like This
Like this recipe? Then Like us on Facebook!
Tools Used in the making of these Philly Cheesesteak Sloppy Joes:
Cast Iron Skillet: This is my most used pan in my kitchen, heavy, keeps heat well and gives the BEST sear ever.
Chef's Knife: This knife is one of the three most used tools in my kitchen (tongs and my pig tail flipper are the other two). I love it, I've had it for almost 10 years and it is as sharp today as the day I got it. (left column, second from the top). Mind you I love it this much even though I have a ridiculously expense knife set as well.
Worcestershire Sauce: Do not leave this out or sub it for anything else, this is a main flavor component and this brand is my absolute go-to.
Cheez Whiz: I know what you are thinking, Cheez Whiz? This isn't even in the ingredients. Yes, I know…because it is a secret guilty pleasure. I add it to the top of my sloppy joes even with the Provolone mixed in. I won't lie, it isn't high end, but it is DARN good.


Ingredients
1

pound

lean ground beef

2

tablespoons

butter

1

small

yellow onion

diced

1

small

green bell pepper

diced

8

ounces

brown mushrooms

minced

2

tablespoons

ketchup

1 

tablespoon

Worcestershire sauce

1/2

teaspoon

Kosher salt

1/2

teaspoon

fresh ground black pepper

1

tablespoon 

cornstarch

1 

cup

beef broth

8 

ounces

Provolone Cheese Slices

chopped (use 6oz if you don't want it very cheesy)

6

brioche hamburger buns
Instructions
Add the ground beef to a large cast iron skillet (this browns very well) and brown until a deep brown crust appears before breaking the beef apart.

Stir the ground beef and brown until a deep crust appears on about 50 or so percent of the beef.

Remove the beef (you can leave the fat) and add the butter and the onions and bell peppers and mushrooms.

Let brown for

1-2 minutes

before stirring, then let brown for another

1-2 minutes

before stirring again.

Add the beef back into the pan.

In a small cup mix the beef broth and cornstarch together

Add the ketchup, Worcestershire sauce, salt, black pepper, beef broth/cornstarch mixture into the pan.

Cook until the mixture is only slightly liquidy (about 75% of the mixture is above liquid),

3-5 minutes

.

Turn off the heat, add in the provolone cheese.

Served on toasted brioche buns.
Nutrition
Calories:
425
kcal
|
Carbohydrates:
29
g
|
Protein:
31
g
|
Fat:
19
g
|
Saturated Fat:
10
g
|
Cholesterol:
82
mg
|
Sodium:
1048
mg
|
Potassium:
636
mg
|
Fiber:
1
g
|
Sugar:
5
g
|
Vitamin A:
520
IU
|
Vitamin C:
11.9
mg
|
Calcium:
382
mg
|
Iron:
3.9
mg