Spinach Quiche is ready to bake in under 15 minutes with fresh spinach and jack cheese, the fancy sounding Quiche Florentine made EASY!
Baked Breakfast Recipes are perfect for feeding a group so that everyone can sit down to their eggs all finished at once. For your next holiday brunch, try Ham and Cheese Croissant Breakfast Casserole, Egg Bacon and Cheese Bagel Bake, or the popular Tater Tot Breakfast Casserole to feed a crowd.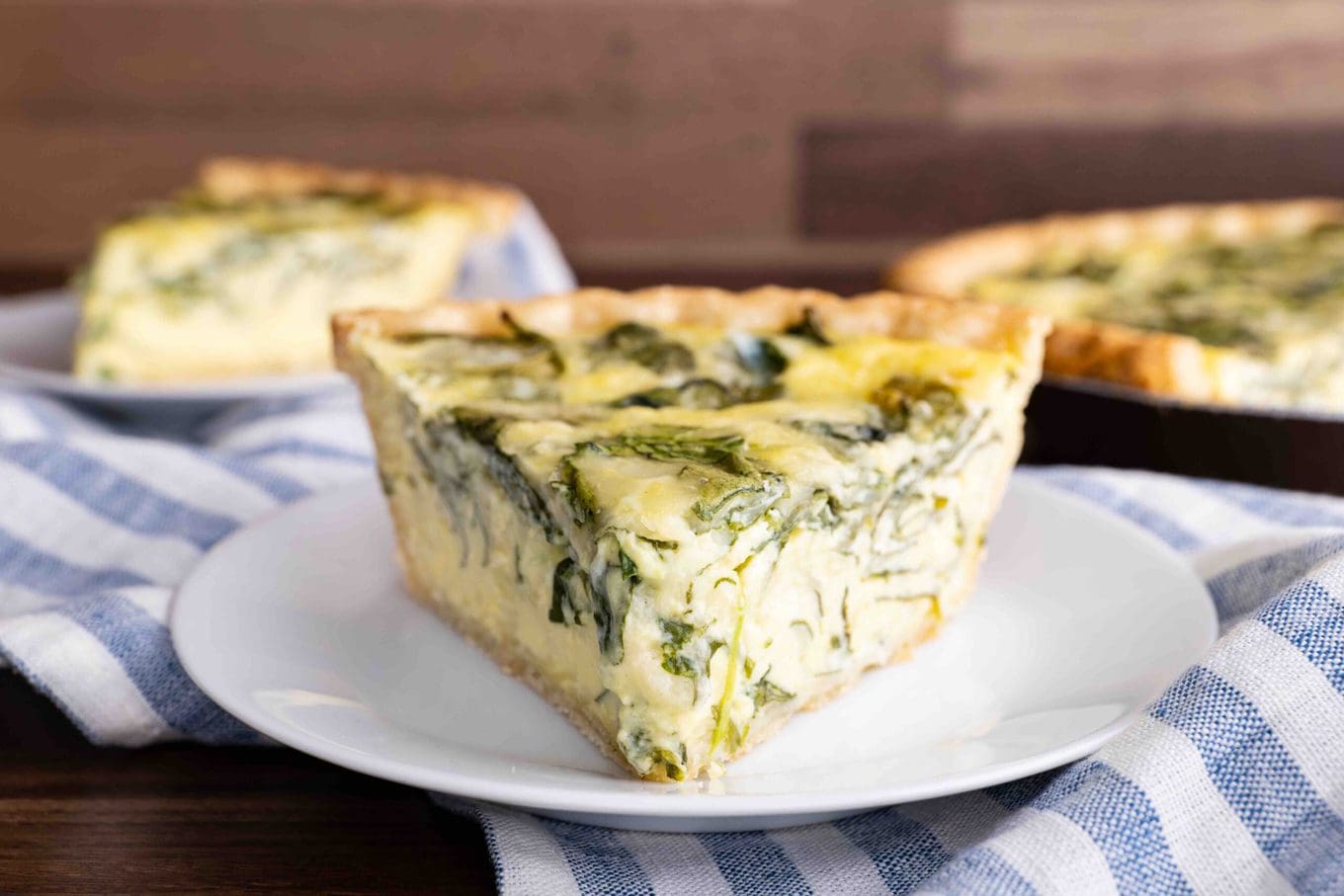 This Spinach Quiche recipe is an easy version of Quiche Florentine, made with a store bought pie crust. Since many pie crusts are sold in 2 packs, you can even make a dessert pie as well and surprise your family with Oreo Cookie Chunk Pie for later!
This savory breakfast pie will be a hit with the whole family, and it's a great way to sneak some vegetables onto the kids' plates in a fun presentation (hey, it's PIE for breakfast after all!)
Spinach Quiche (Quiche Florentine) is a home run breakfast recipe for the whole family, because it takes one bowl and literally 5 minutes to mix together. Just make sure to preheat your oven first, because you might be waiting for it to finish when you are already done with the super easy prep for this recipe!
You can make a complete brunch by serving this quiche with an Easy Fruit Salad, Oven Baked Bacon, and Sausage Pancake Muffins.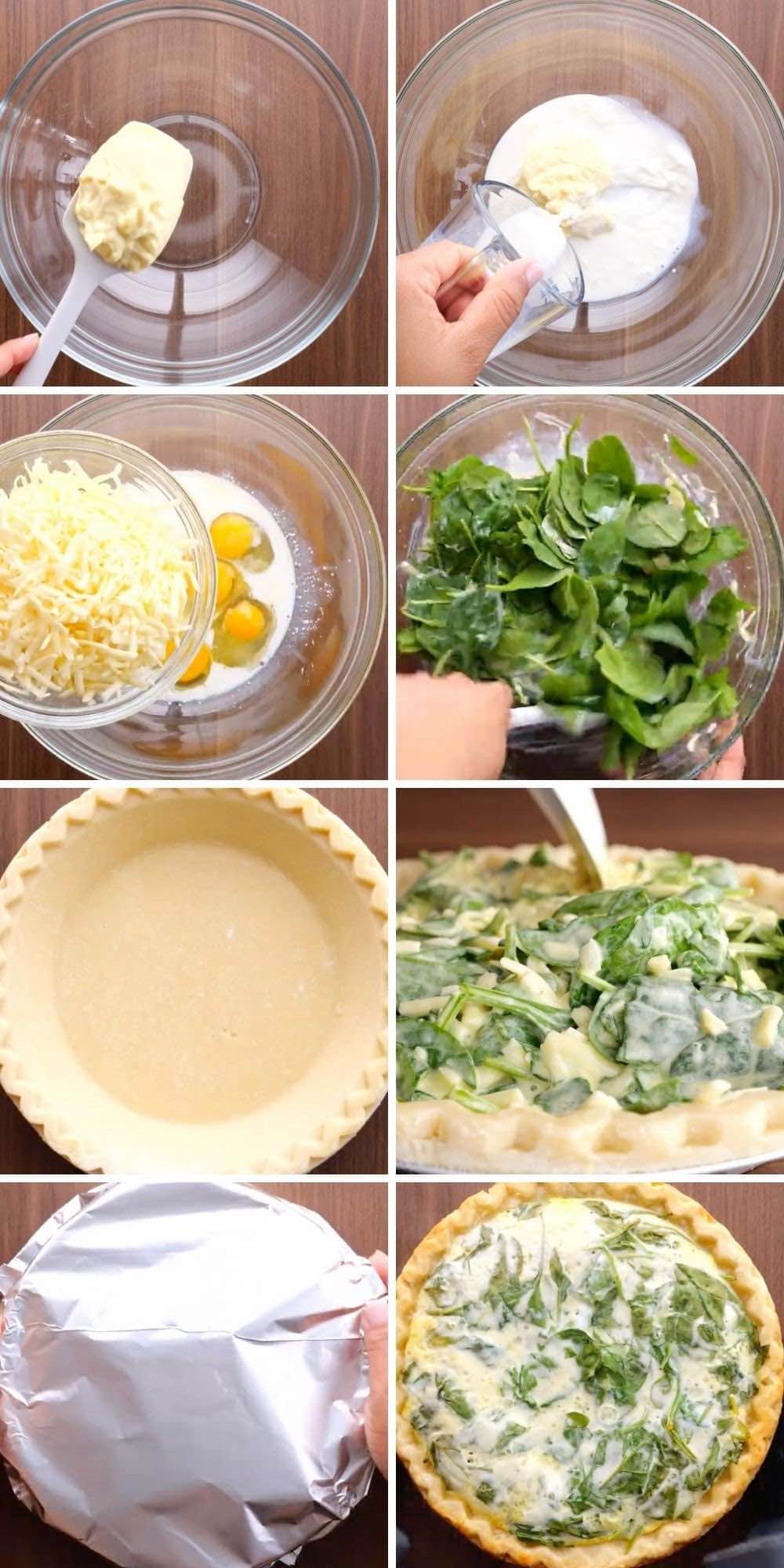 Frequently Asked Questions
Why use whole leaf spinach in the quiche?
Use whole leaf spinach for quiche because using the frozen and shredded variety can become gritty or it can cause the egg custard to not be as smooth as if you use the fresh leaves.
Why use premade pie crust for Spinach Quiche?
You can absolutely use a homemade pie crust for this recipe if you have time. It is easy enough and I make it in the food processor, but if you use a premade one you can cut down on your prep time significantly. Plus, it has a built in cooking vessel and you can just toss it out when you're done.
How do I make a gluten free, or crustless Spinach Quiche?
If you want to make this into a Crustless Spinach Quiche just triple the spinach and chop it up first. This recipe works well as is with the pie shell supporting it, but without the crust you need a bit more bulk throughout the pie.
Why use so much less spinach than most recipes?
Most recipes for Spinach Quiche look like all spinach all the way through. This quiche allows for the filling to stay creamy and rich and follows the patterns of Thomas Keller who makes a spinach quiche at Bouchon restaurant that also has less spinach in it.
Can you freeze the quiche before baking?
Absolutely! If you want to freeze it, just freeze it on a cookie sheet as flat as possible. Once frozen put it in a plastic bag that you remove as much air from as you can. To bake, cover with foil and bake for 1 hour at 375 degrees. Then uncover and cook and additional 10 minutes.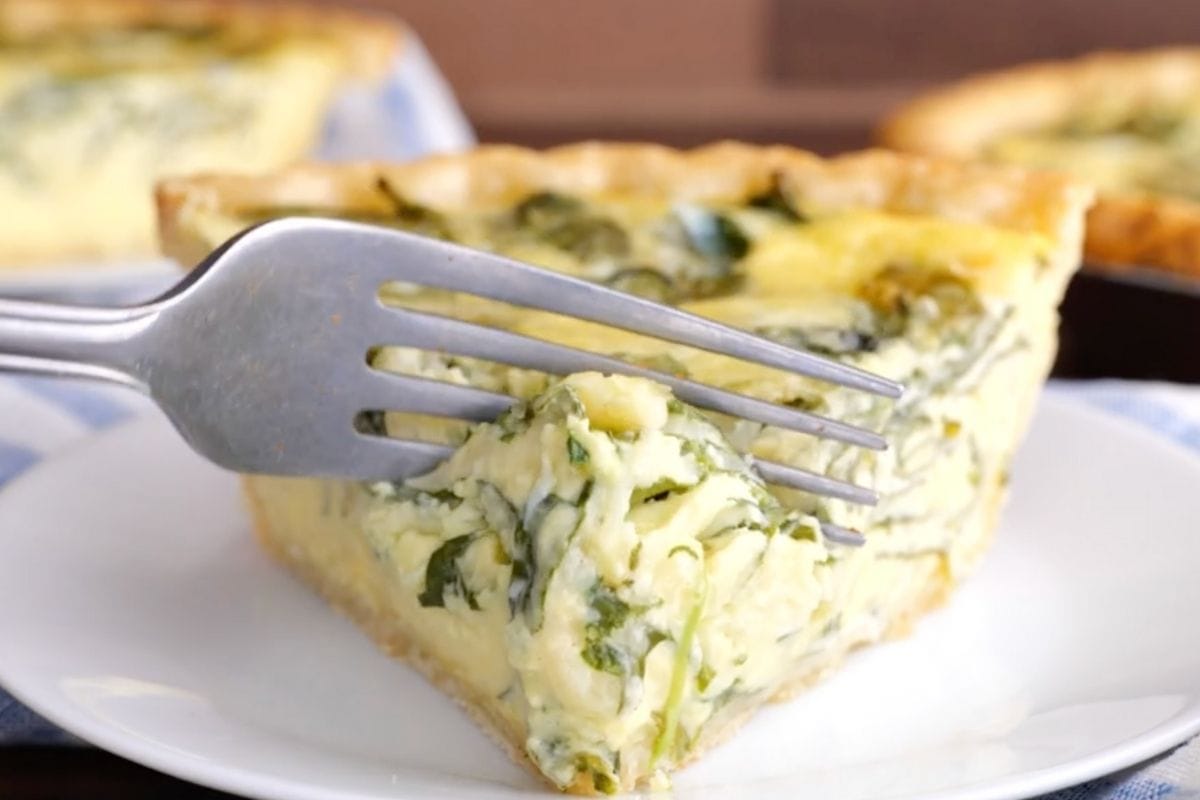 Create a free account to Save Recipes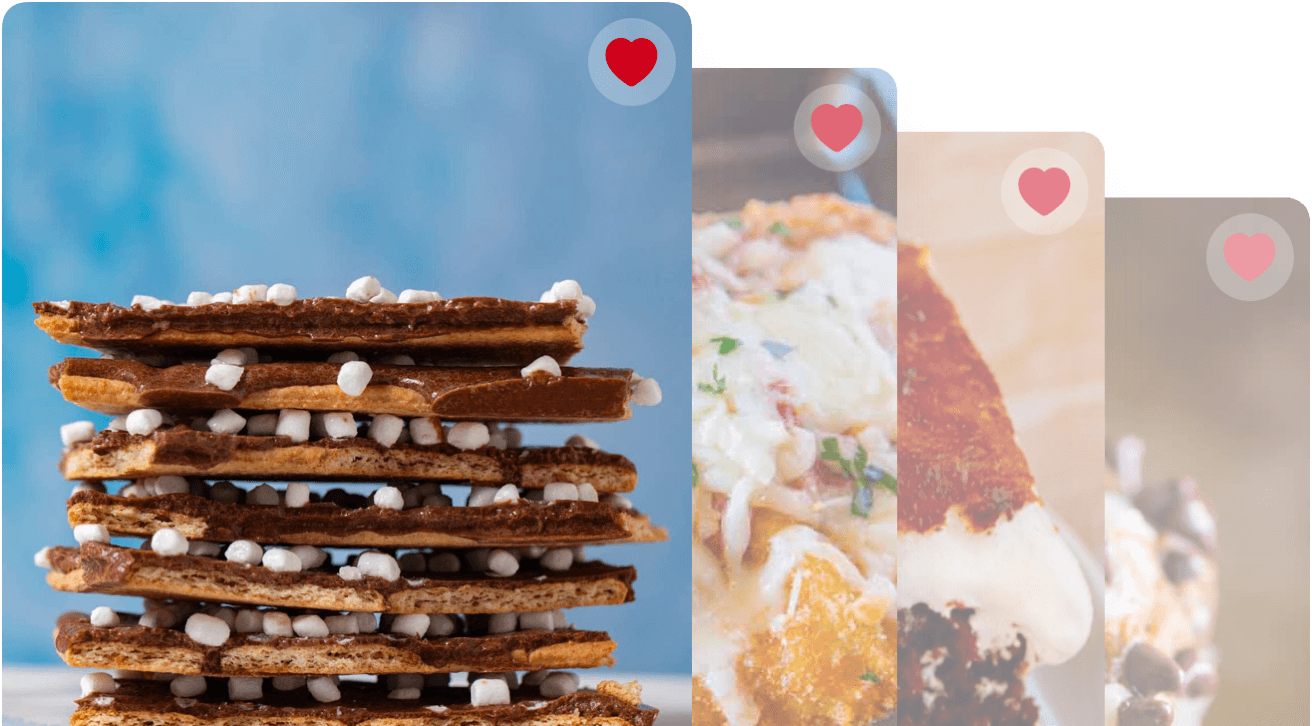 What to Serve with Spinach Quiche
Classically served with a salad on the side, you'll love trying it with with this reader favorite Cosi Cobb Salad with Sherry Shallot Vinaigrette (Copycat).
Breakfast meats like bacon or sausage go great on the side. Or you can also chop up the bacon or sausage and add it to the recipe if you'd like.
Another great vegetable that goes with Spinach Quiche is Roasted Garlic Butter Mushrooms which you can serve on the side, add to the top, or chop them up and add them to the mixture before baking!
The Best Cheese to use in Spinach Quiche (Quiche Florentine)
Jack cheese works great if you want something neutral but not quite as flavorless as mozzarella for the kids to enjoy. You can also make this with cheddar or provolone or perhaps even a Swiss cheese to mix things up.
Another fun cheese combo is a mixture of mozzarella (for texture) and red leicester (my favorite cheese in the whole world) – the test of this recipe was out of this world fantastic. The red leicester is crumblier than mozzarella, so the two together work for creaminess of the quiche.
You can also both grate the cheese and include it in larger chunks that way most of it sort of melts into the mixture but you also end up with nice pocket of cheese in the quiche too.
How to Store Spinach Quiche (Quiche Florentine)
Serve: Do not leave Spinach Quiche at room temperature longer then 2 hours.
Store: Store Spinach Quiche in an airtight container or wrapped tightly for up to 4 days in the refrigerator.
Freeze: Cooked or uncooked quiche freezes well, wrapped tightly, for up to 2 months. A whole quiche can be heated in the oven at 375 from frozen for about an hour. Another great way to store cooked quiche is to wrap the individual slices, then they can be heated as needed in a toaster in just about 7 minutes.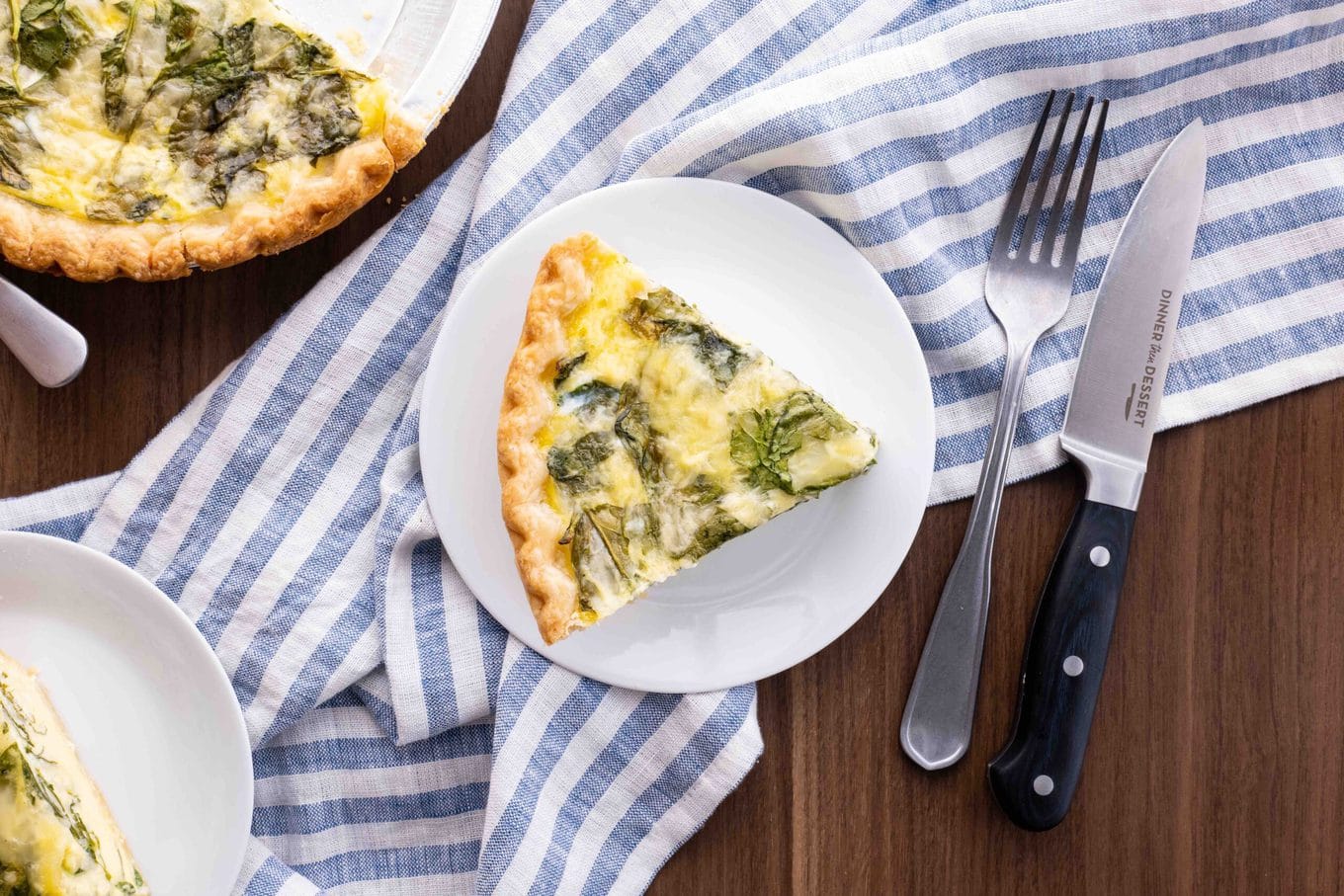 Ingredients
1/2

cup

mayonnaise

1/2

cup

milk

4

eggs

8

ounces

shredded jack cheese

4

cups

fresh spinach

1/2

teaspoon

Kosher salt

1/4

teaspoon

white pepper

1

9 inch deep dish unbaked (frozen) pie shell
Instructions
Preheat the oven to 400 degrees.

Add all the ingredients except for the pie shell in a large bowl and whisk it together well.

Pour the ingredients into the deep dish pie crust.

Top with foil and bake for

50 minutes

, remove foil and bake and additional

10 minutes

.
Nutrition
Calories:
377
kcal
|
Carbohydrates:
14
g
|
Protein:
12
g
|
Fat:
29
g
|
Saturated Fat:
10
g
|
Cholesterol:
114
mg
|
Sodium:
535
mg
|
Potassium:
182
mg
|
Sugar:
1
g
|
Vitamin A:
1775
IU
|
Vitamin C:
4.2
mg
|
Calcium:
262
mg
|
Iron:
1.7
mg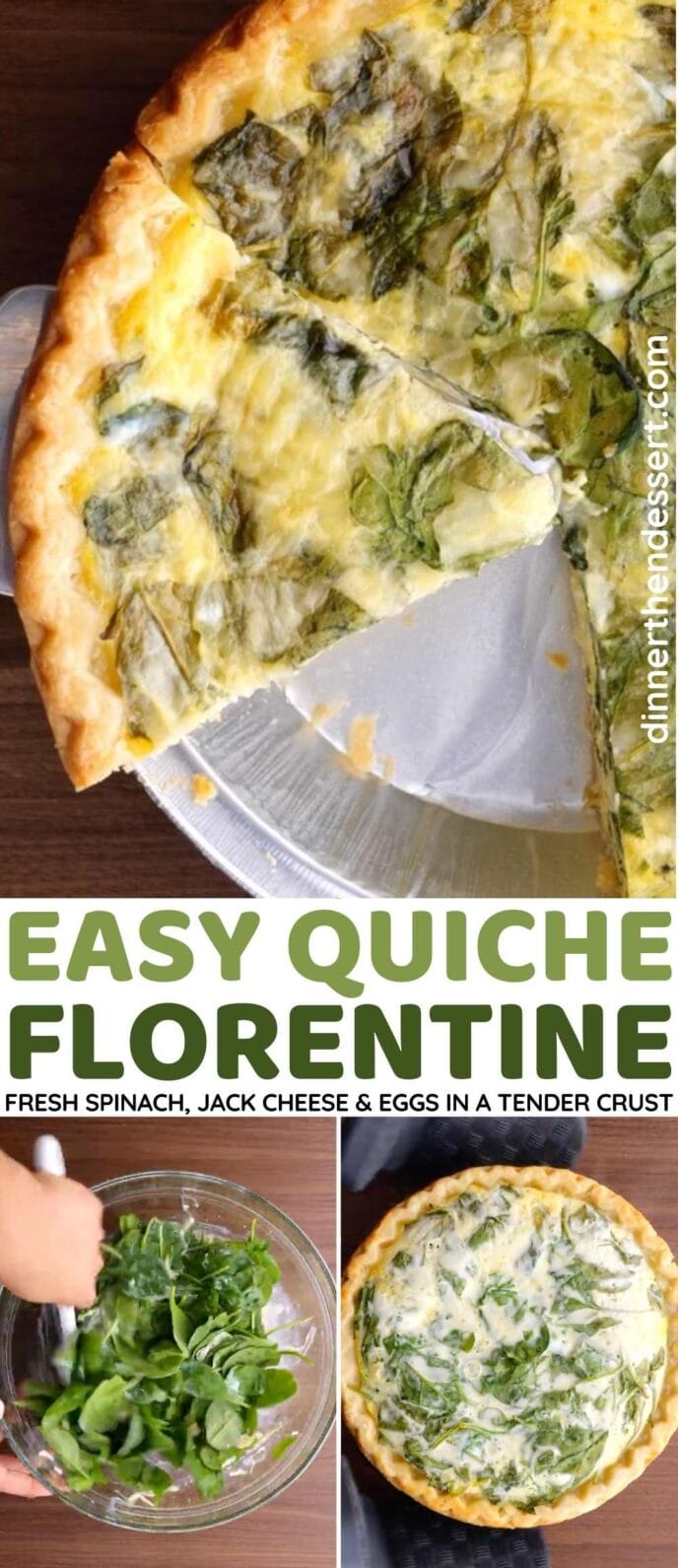 Photos used in a previous version of this post.