Traveling and Buzzfeed Roundups!
I meant to mention it in yesterdays post but I got so carried away with my obsession for marinara sauce! We are traveling Thursday afternoon through Sunday for a project for the blog, so everyone enjoy your tax weekend! Bright and early Monday morning I will be back with an amazing Ultimate Meat Lasagna with 4 Cheeses…using… yep, my Marinara sauce!
Have a wonderful weekend everyone!
If you want to look at some delicious foods here are some awesome Buzzfeed roundups some recipes have been featured in this week:
Strawberry Shortcake Ice Cream Bars in: 15 Pink Desserts that are almost too Pretty to Eat
MY OTHER RECIPES
Orange Chicken and Honey Walnut Shrimp in: 15 Mind-Blowing Ways To Recreate Your Favorite Foods
Monster Cookie Dough Cupcakes in: 15 Delightfully Tasty Ways to Eat M&Ms
Sopapilla Cheesecake and Oreo Chunk Cheesecake in: 15 Spectacular Cheese Cakes That Will Change Your Life
I bet you're hungry now huh?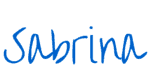 Dinner, then Dessert, Inc. owns the copyright on all images and text and does not allow for its original recipes and pictures to be reproduced anywhere other than at this site unless authorization is given. If you enjoyed the recipe and would like to publish it on your own site, please re-write it in your own words, and link back to my site and recipe page. Read my disclosure and copyright policy. This post may contain affiliate links.