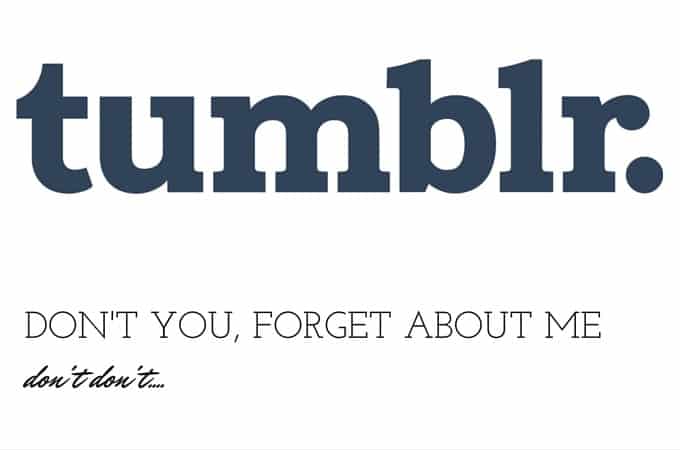 I know what you are thinking. Tumblr? Like from back in the early 2000s when MySpace was popular? I felt the same way until just a few weeks ago and I am already a convert because of the amazing social media reach you can create without a lot of effort! I want to tell you exactly why I came back to it and how it is part of the growth plan for my blog.
I use a plugin for WordPress called Jetpack. You've probably heard of it, it had 30 or so mini plugins that you can run. One of those plugins is called Publicize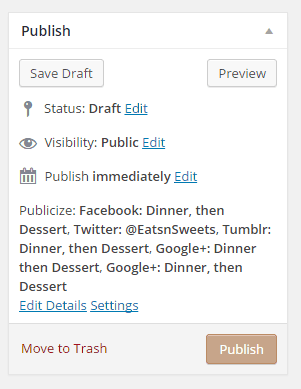 As you can see above, upon publishing this post a message will be created on all the listed platforms. One of those is Tumblr, and until a couple of weeks ago that was the entirety of my Tumblr marketing campaign. Then I came across a discussion in Food Blogger's Central about Tumblr and was totally blown away. There is an entire subsection of it dedicated to mini foodgawkers!
Popular Tumblr accounts exist for the sole purpose of featuring your content! Tons and tons of mini foodgawkers. And the submission forms are SUPER easy.
So, if you want to see some of these accounts, go to my Tumblr account and click on the list of accounts I am following. You will find about 25-30 submission accounts. You should follow/bookmark those accounts because it takes 1 minute to add your photo to their submission queue and if you are accepted you can have things like this happen:

 That was one share from one tumblr submission blog. A bunch of people saw it and over 400 of them either liked it or reblogged it on their own Tumblr pages! Think about your reach on
foodgawker
, do you always end up with 400 favorites/views? This is a HUGE impact with a very small amount of effort in comparison. I submit to 20-25 of them with each post and I normally get accepted to 5 or so.
To do all the submissions normally takes me about 30 seconds a piece. Here is a sample of a submission page. Add the photo, then copy paste in your link and any details you want. The most important thing is once you add the photo, a little link icon will show up in the "Choose a Photo" window. Copy your link into it because then when someone clicks on the photo itself if will send the user directly to your blog!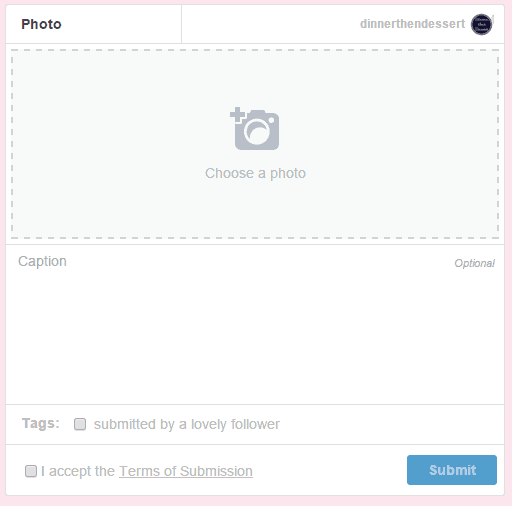 Two weeks ago, I had 0 Tumblr visits. This week I have been averaging about 100 visits a day. Not too bad for a very small amount of effort. And as I continue to grown on Tumblr and accumulate more fans/followers those numbers will grow too. The person who discussed the idea of this originally in our group gets a ton of traffic from tumblr.
Include Tumblr in your marketing/social media plan, you have very little time to lose and a huge opportunity for growth!
Sound off below, do you use Tumblr? If so, do you love it or hate it?