Sabrina Snyder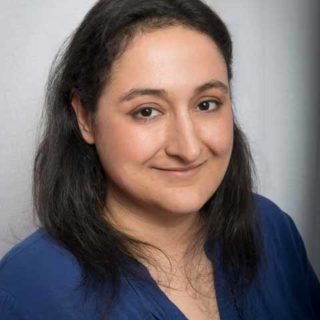 Sabrina Snyder is a professionally trained personal and private chef of over 10 years who is the creator and developer of all the recipes on Dinner, then Dessert.
She is also the author of the upcoming cookbook: Dinner, then Dessert – Satisfying Meals Using Only 3, 5 or 7 Ingredients which is being published by Harper Collins.
You can preorder the book on Amazon/Target/Walmart/Barnes and Noble and read more about Sabrina on her author page at Harper Collins here: Harper Collins Sabrina Snyder Bio Page.
She started Dinner, then Dessert as a business in her office as a lunch service for her coworkers who admired her lunches before going to culinary school and becoming a full time personal chef and private chef.
As a personal chef Sabrina would cook for families one day a week and cook their entire week of dinners. All grocery shopping, cooking and cleaning was done along with instructions on reheating. As a private chef she cooked for private parties and cooked in family homes in the evenings for families on a nightly basis after working as a personal chef during the day.
Sabrina has been certified as a ServSafe Manager since 2007 and was a longstanding member of the USPCA Personal Chef Association including being on the board of the Washington DC Chapter of Chefs in the US Personal Chef Association when they won Chapter of the year.
As a member of the community of food website creators Sabrina Snyder has spoken at many conferences regarding her experiences as a food writer including the Indulge Food Conference, Everything Food Conference, Haven Food Conference and IACP Annual Food Professionals Conference.
Sabrina lives with her family in sunny California.