Today's Dinner
Creamy cheese wrapped in puff pastry and raspberry preserves
Not Sure What To Make?
Click through our favorite Collections of Recipes!
Nibbles
Mini Smokies wrapped in crescent dough and baked crispy
Dips
The Most Popular Dip in the US!
Creamy cheese wrapped in puff pastry and raspberry preserves
Easy appetizer or sandwich filling!
Easy, cool mint and chocolate candies!
Easy French toast bake w/ sweet citrusy flavors
Delicious coffee shop pastry!
Creamy, crunchy, sweet, and savory all in one easy dip
Fluffy, creamy, rich vanilla pudding with bananas
Favorite Candy Recipes!
The perfect holiday gifts!
Easy appetizer or sandwich filling!

Create a free account to

Save Recipes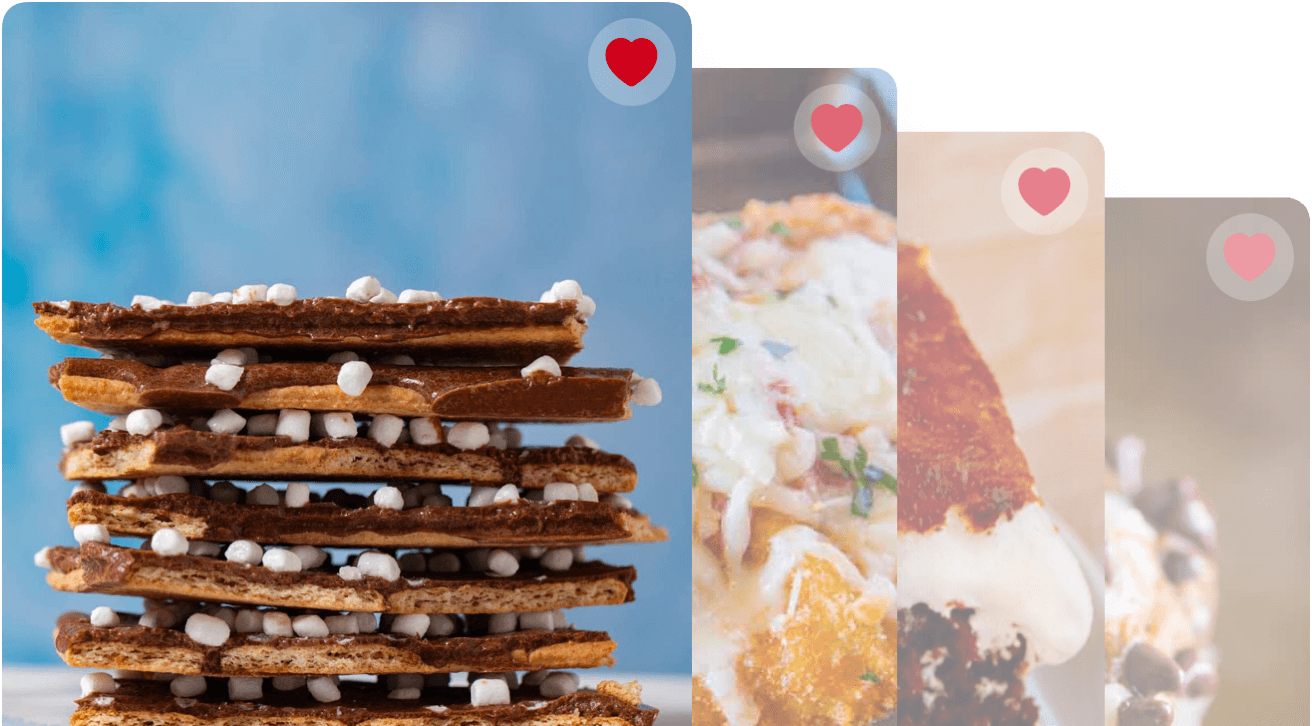 The Cheesiest Baked Mac and Cheese
Classic Homemade Sloppy Joes in 20 minutes!
Featured:
Great family breakfast with no overnight prep required!