Today's Dinner
Classic Italian Sammies Ready in Just 40 Minutes!
Today's Dessert
Rich and creamy candy bar dip!
Not Sure What To Make?
Click through our favorite Collections of Recipes!
The CRISPIEST Fried Chicken ever. Yes, EVER.
Creamy Peanut Butter Filling & Thick Chocolate Topping!
Rich, chocolatey waffle iron brownies ready in under 10 minutes
Melt in your mouth cake that tastes like a peanut butter cup!
Favorite Summer Desserts!
You scream, I scream, we all scream for ice cream!
Party guests will love this chocolatey snack!
Classic takeout dish made easily right in your kitchen!
Buttery, soft cake w/ sweet chocolate chips in 1 hour
Beefy, cheesy taco meat with salsa & cheese
Creamy, cheesy, beefy pasta bake with homemade marinara
Sweet dessert or breakfast topping with just 3 ingredients in 20 minutes!
Chunky Oreo cookie baked into a buttery pie crust.
Sweet, creamy & buttery vanilla frosting in 10 minutes.

Create a free account to

Save Recipes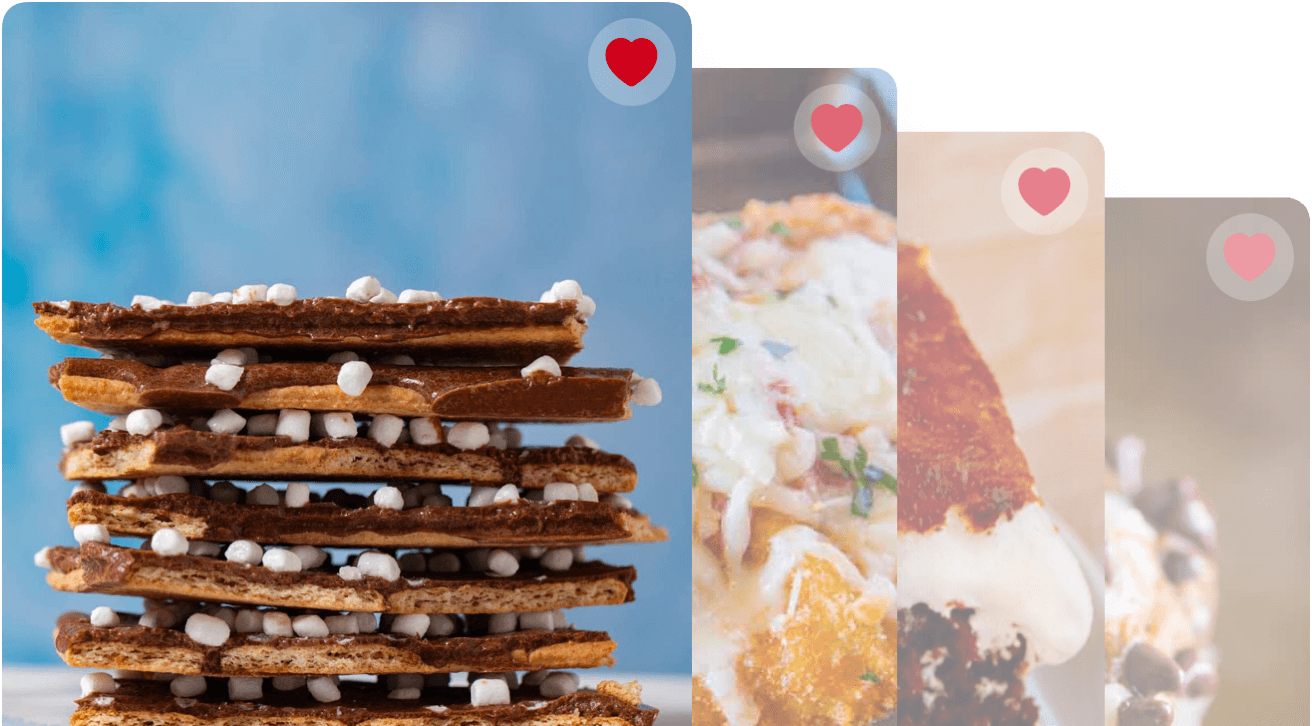 The Cheesiest Baked Mac and Cheese
Classic Homemade Sloppy Joes in 20 minutes!
Featured:
Great family breakfast with no overnight prep required!