How to make the perfect basic Roasted Broccoli in the oven that's crispy and tender with additional flavor ideas too! Just one sheet pan and 30 minutes.
This recipe is very similar to our Roasted Cauliflower and Roasted Green Bean recipes and is just as easy. The hardest part is chopping up the broccoli and preheating the oven.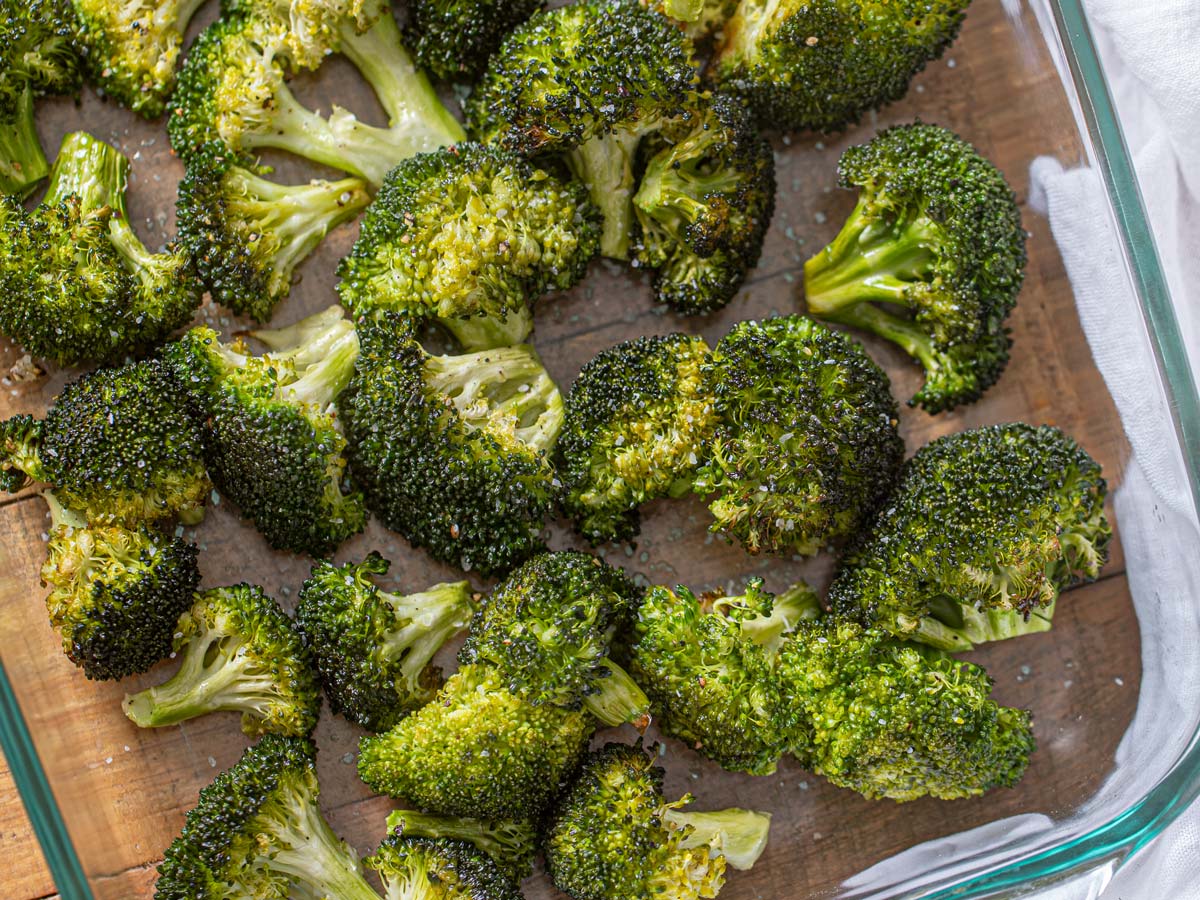 EASY ROASTED BROCCOLI
Roasted broccoli is the perfect weeknight dish, and you may even have a new favorite way to cook your veggies. Roasting is a great way to make a side dish when you've already got your oven heated for a main dish you're baking. Just place this dish along side it and let them cook together. Roasting vs. Steaming, you'll find your kids are asking for seconds, the texture differences are significant and the flavor differences are amazing!
Just say no to microwaveable frozen broccoli. Our roasted broccoli recipe is easy, and you can change it up to match a variety of different main dishes. If this is your first time cooking broccoli outside of a steamer, you will be so happy to not have to worry about ending up with a large pot of stinky broccoli water. The short cooking time is just an added bonus!
Looking for Amazing Main Dishes to Serve with this Roasted Broccoli Recipe? Look no further!
WHAT TO SERVE WITH ROASTED BROCCOLI:
HOW TO MAKE ROASTED BROCCOLI
Start out by preheating your oven to 375 degrees.
Combine your cut florets with olive oil.
Put the sheet pan in the oven and roast the broccoli for 28-30 minutes.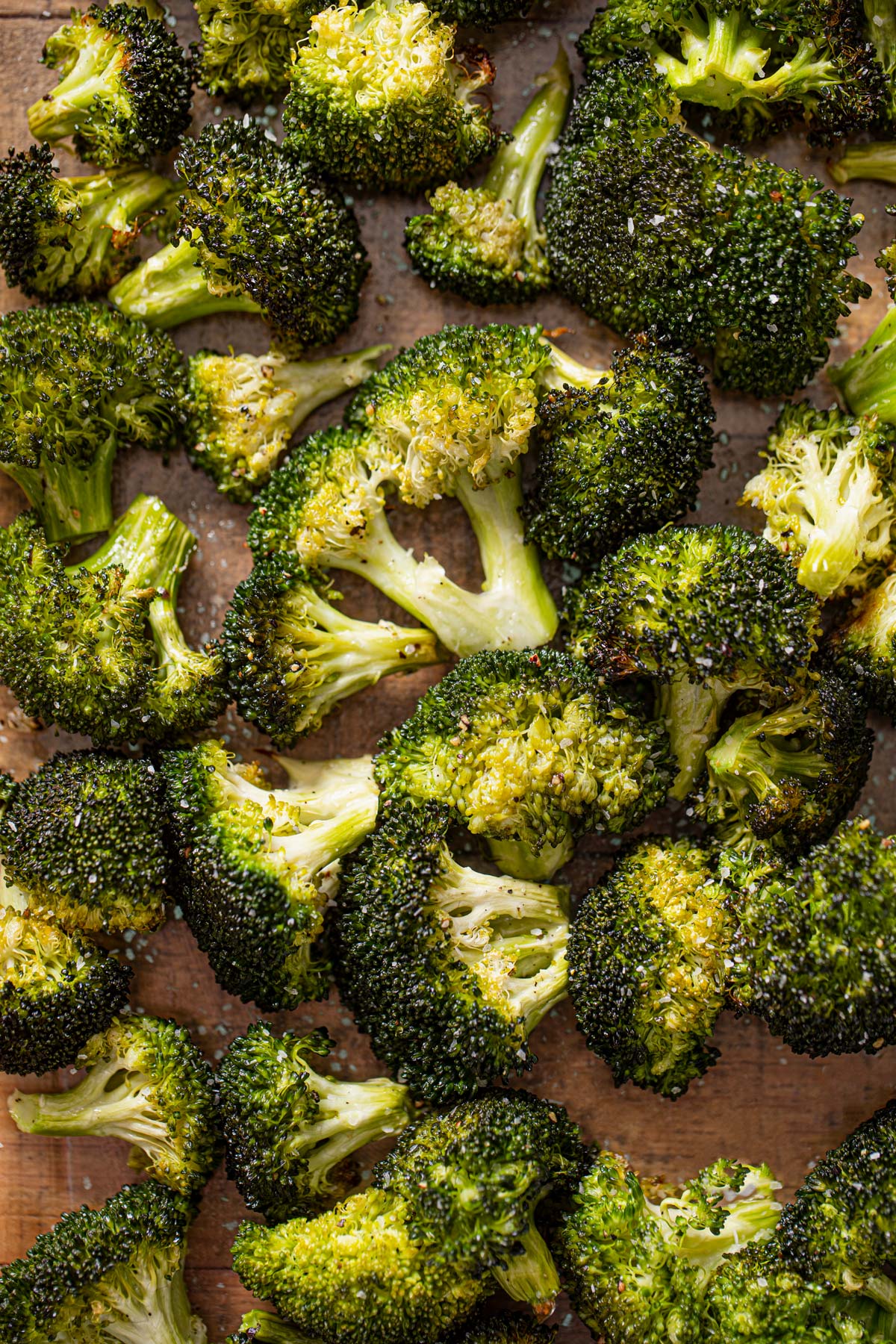 Create a free account to Save Recipes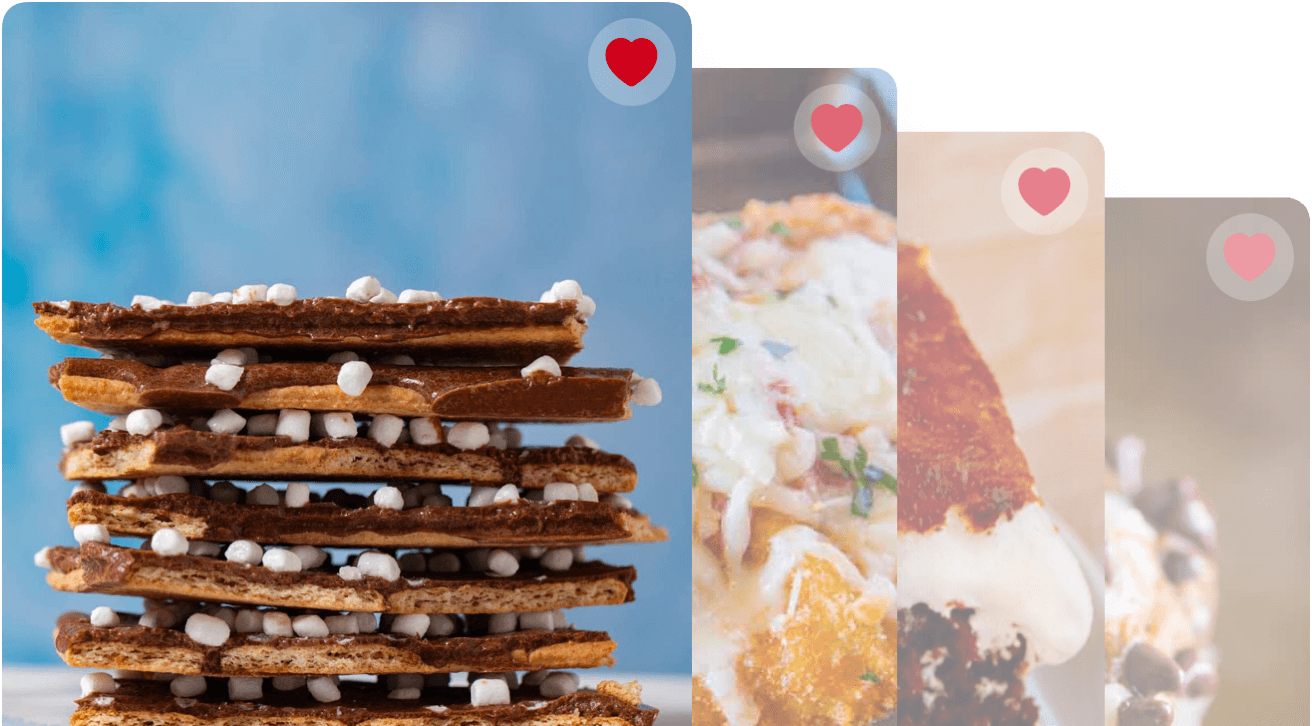 VARIATIONS ON ROASTED BROCCOLI
Lemon juice: after you've finished roasting your veggies, pull the baking sheet out of the oven and sprinkle the top with lemon juice. The juice makes the broccoli zesty.
Parmesan cheese: just like with the lemon juice, sprinkle a layer of Parmesan cheese over the broccoli after you take it out of the over but before it completely cools. The leftover heat from cooking will melt the cheese.
Garlic: use garlic powder or cut up some cloves and add them to the extra virgin olive oil before baking.
Italian seasoning: you can add Italian seasoning to the olive oil or sprinkle it on top of finished dish when you're getting ready to serve it.
Red pepper flakes: feel free to add as much or as little to the broccoli as you want to give it a bit of a kick!
HOW HEALTHY IS ROASTED BROCCOLI?
Broccoli is extremely good for you. It's rich in fiber and calcium, as well as a whole handful of vitamins (vitamin C and vitamin K to name two.) It's low carb, low calorie and you can make it to go with just about anything.
DOES ROASTING BROCCOLI DESTROY THE NUTRIENTS IN IT?
We've seen this question pop up enough on the internet that we decided to write about it. Our answer: no. Roasting broccoli is a great way to crisp it up, especially if you're sick of just eating steamed broccoli. Roasting doesn't have any effect on how healthy it is for you.
WHY DO KIDS HATE BROCCOLI?
The short answer? They don't. There's a long running myth that American kids hate to eat veggies, particularly broccoli. Broccoli is one of the most consumed vegetables in the country, so don't be afraid to include this in your dinner menu.
In the film "Inside Out," they show the main child, Riley, hating broccoli. When the film went overseas they had to change the vegetable in order for audiences to relate to the joke. For Japanese audiences they had to go so far as to reanimate certain scenes so that Riley is eating green bell peppers, the vegetable that most Japanese parents say their kids hate the most.
Now, we just have to get our kids to eat Brussels Sprouts…
PERFECT DINNER SIDE DISHES:
You need something starchy to go with your vegetables, try these delicious options.
HOW LONG IS ROASTED BROCCOLI GOOD?
Serve: Don't leave Roasted Broccoli at room temperature for longer than two hours.
Store: Cooked broccoli is good for about 3 days in the fridge.
Freeze: If wrapped in an airtight container you can freeze cooked broccoli for up to 6 months in the freezer.
For uncooked broccoli:
Store: chopped raw broccoli is good for about 2 days in the fridge. After that, it looses flavor and wilts.
Freeze: freezing broccoli can make it loose some flavor, but it will stay good in the freezer for about 6 months.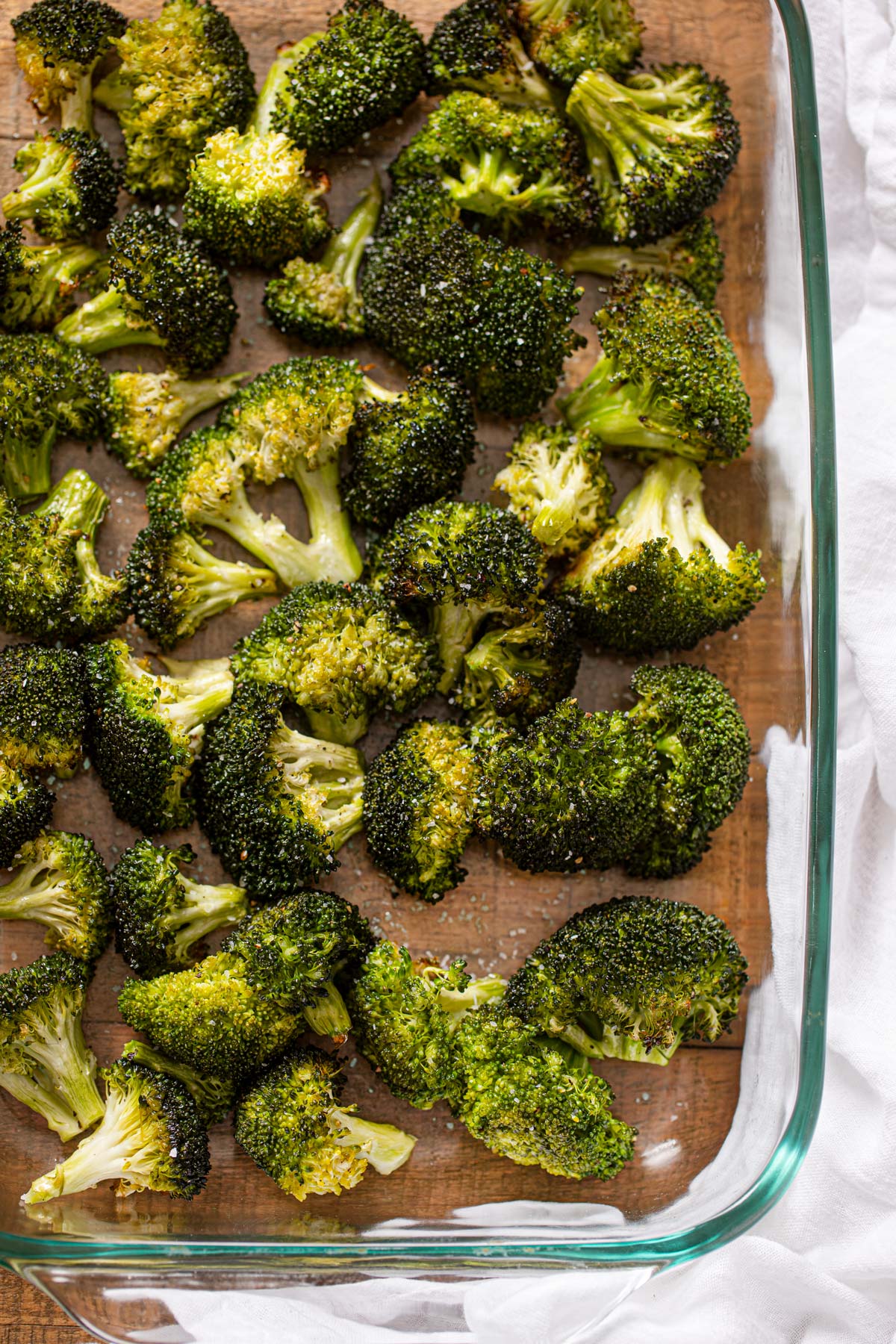 Ingredients
2

pounds

broccoli

2

tablespoons

olive oil

1

teaspoon

kosher salt

1/4

teaspoon

coarse ground black pepper
Instructions
Preheat oven to 375 degrees.

Cut broccoli florets from the stalk.

Mix florets with olive oil, salt and pepper in a bowl and transfer to a baking sheet or baking dish.

Roast in the preheated oven until broccoli is tender and lightly browned, about

20-25 minutes.
Nutrition
Calories:
85
kcal
|
Carbohydrates:
8
g
|
Protein:
3
g
|
Fat:
6
g
|
Saturated Fat:
1
g
|
Sodium:
328
mg
|
Potassium:
358
mg
|
Fiber:
3
g
|
Sugar:
2
g
|
Vitamin A:
706
IU
|
Vitamin C:
101
mg
|
Calcium:
53
mg
|
Iron:
1
mg