Brown Sugar Ham Glaze made from brown sugar, orange juice, honey, and spices is the PERFECT addition to a holiday ham and only takes 5 minutes to make!
We love making a traditional ham recipes for Christmas or Easter dinner, and this year we're serving it with Creamy Bacon Pea Salad, Classic Steakhouse Creamed Spinach, and finishing off with Ultimate Apple Crisp!
BROWN SUGAR HAM GLAZE
Ham Glaze is sweet and spiced, and absolutely necessary if you want your ham to have the perfect balance of sweet, savory, and shiny. In my house, glazed ham is almost a given when the holidays roll around, and brown sugar glaze has been my go-to add-on for years already.
I usually bake a spiral ham with whole cloves, but this glaze will really work with any baked ham you buy. This recipe is perfect for a baked ham that's about 5-8 pounds, if your ham is bigger consider doubling the recipe.
While the ham is roasting in the oven, be prepared for the house to smell like absolute heaven. Baked ham also makes great leftover ham recipes the next day like sandwiches, ham and eggs, or if you have a bone-in one you can make soup. It's one of those super versatile dinners that you really get your money out of.
In fact if you're looking for a leftover ham recipe you HAVE to make these leftover ham soup recipes, the Slow Cooker Ham and Potato Soup is one of the most popular recipes on the site and the Slow Cooker Ham and Bean Soup uses the bone too!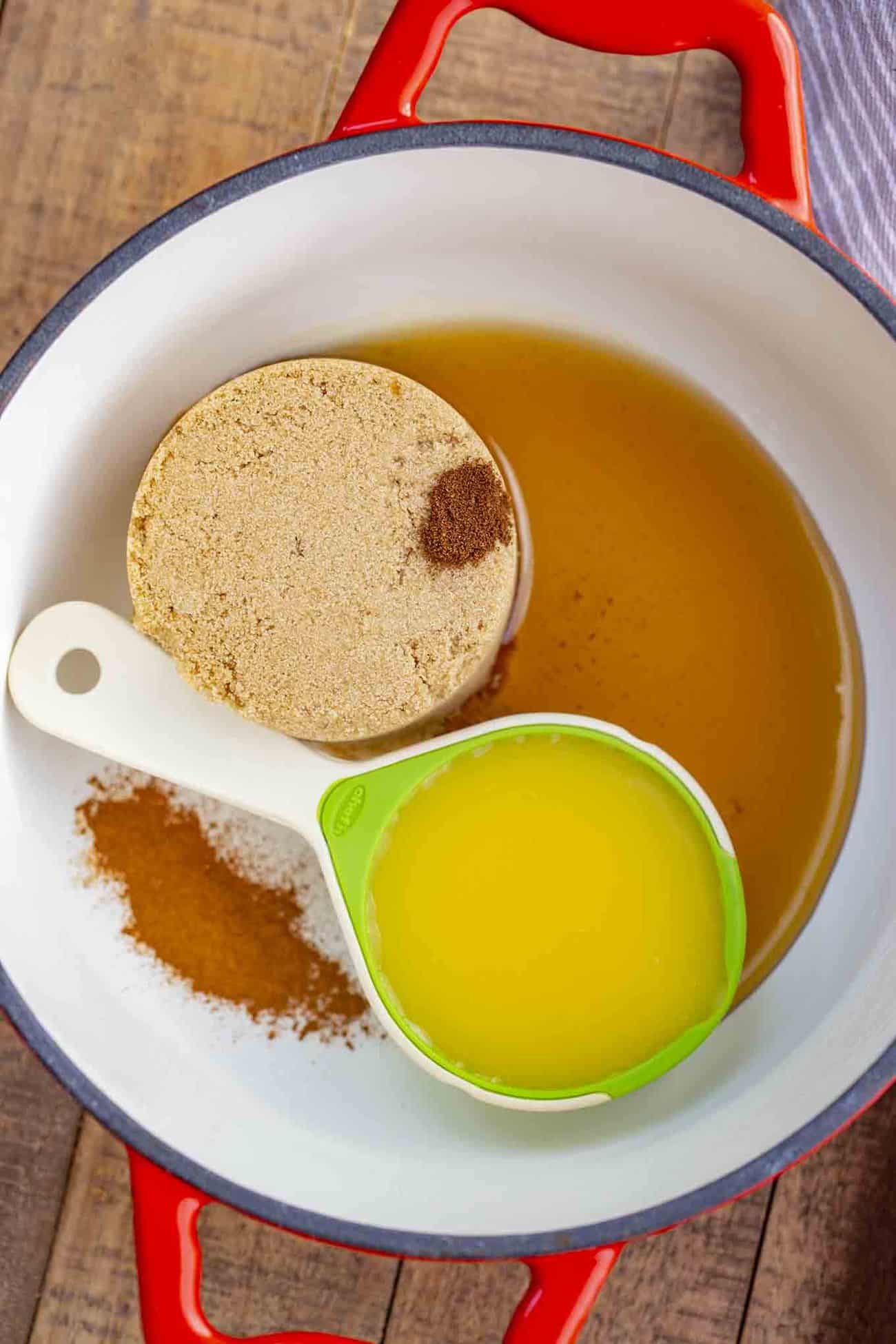 WHEN SHOULD I ADD THE HAM GLAZE TO THE HAM?
Most ham recipes should be glazed towards the end of cooking, so the sugar doesn't have a chance to caramelize too much. When there's about 20-30 minutes of total time left to your baked ham, pour the brown sugar glaze over the top and put back in the oven to bake uncovered. When it's done, you can pull it out of the oven and baste it with the pan juices. Add any additional glaze as needed during or after the roasting.
CAN YOU GLAZE HAM THE DAY BEFORE?
You don't want to glaze a baked ham the day before because the glaze should really be added towards the end of the cook time, otherwise you run the risk of burning the sugar in the glaze. You can glaze a pre-cooked ham the day before if it's small and won't take more than 30 minutes in the oven, because you're really just reheating it.
Most pre-cooked hams will take about 10 minutes per pound to bake. But honestly this brown sugar glaze is so easy and quick to make that it would be easier to throw it together the day of anyway.
HOW DO YOU MAKE A PINEAPPLE GLAZE OR MAPLE GLAZE FOR HAM?
Pineapple Brown Sugar Glaze and Maple Brown Sugar Glazed Ham are two of the more popular ham recipes, aside from regular brown sugar glazed ham. They're so popular I made a slow cooker version of the Brown Sugar Pineapple Ham in case you're feeling in a tropical mood!
Make a glazed maple ham by subbing the honey in this brown sugar glaze with maple syrup. For a pineapple glaze, add pineapple juice instead of orange juice, and decorate the baked ham with sliced pineapple rings.
Another popular option that uses brown sugar and honey is my really popular HoneyBaked Ham (Copycat) which tastes JUST like the original with no blowtorch needed!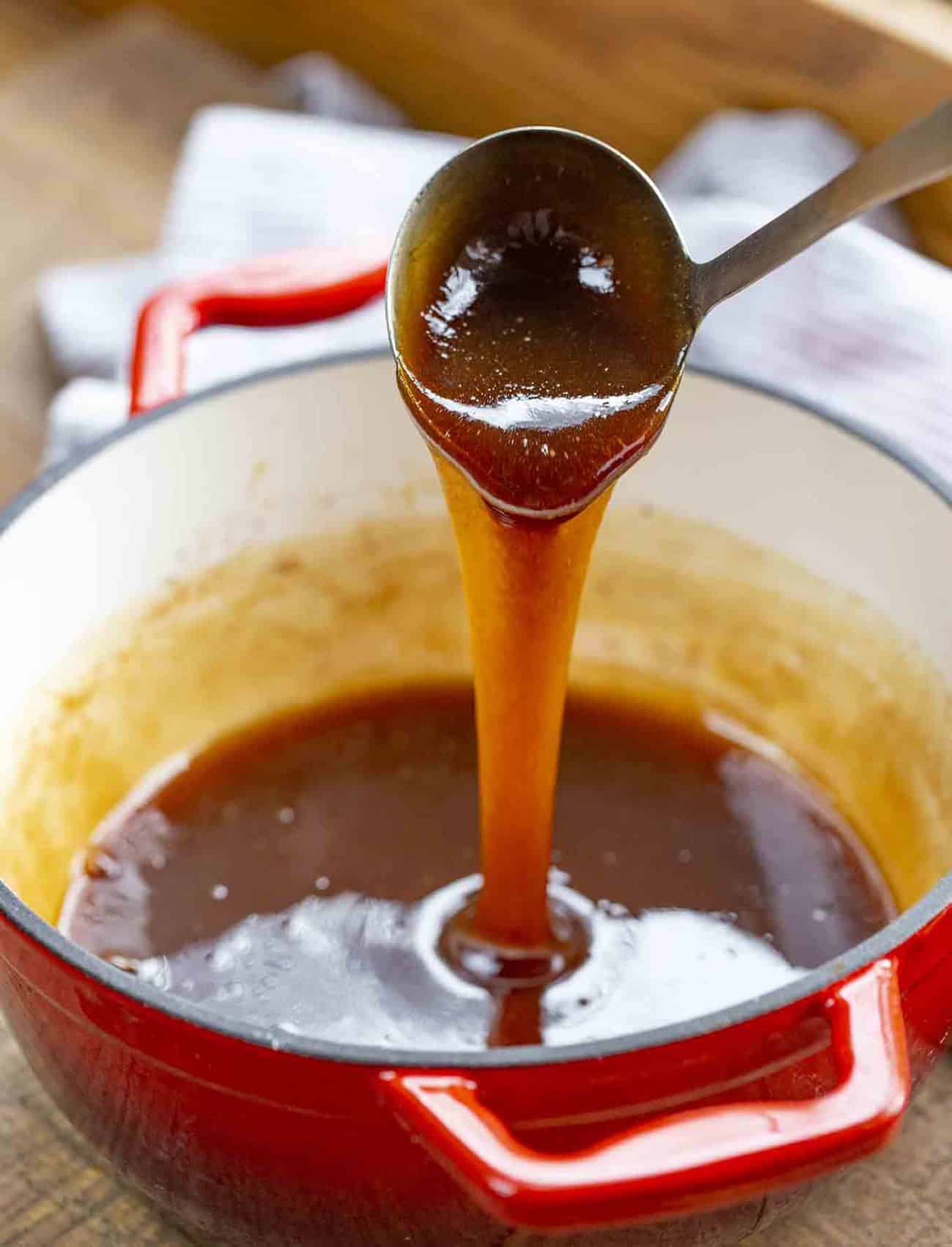 Create a free account to Save Recipes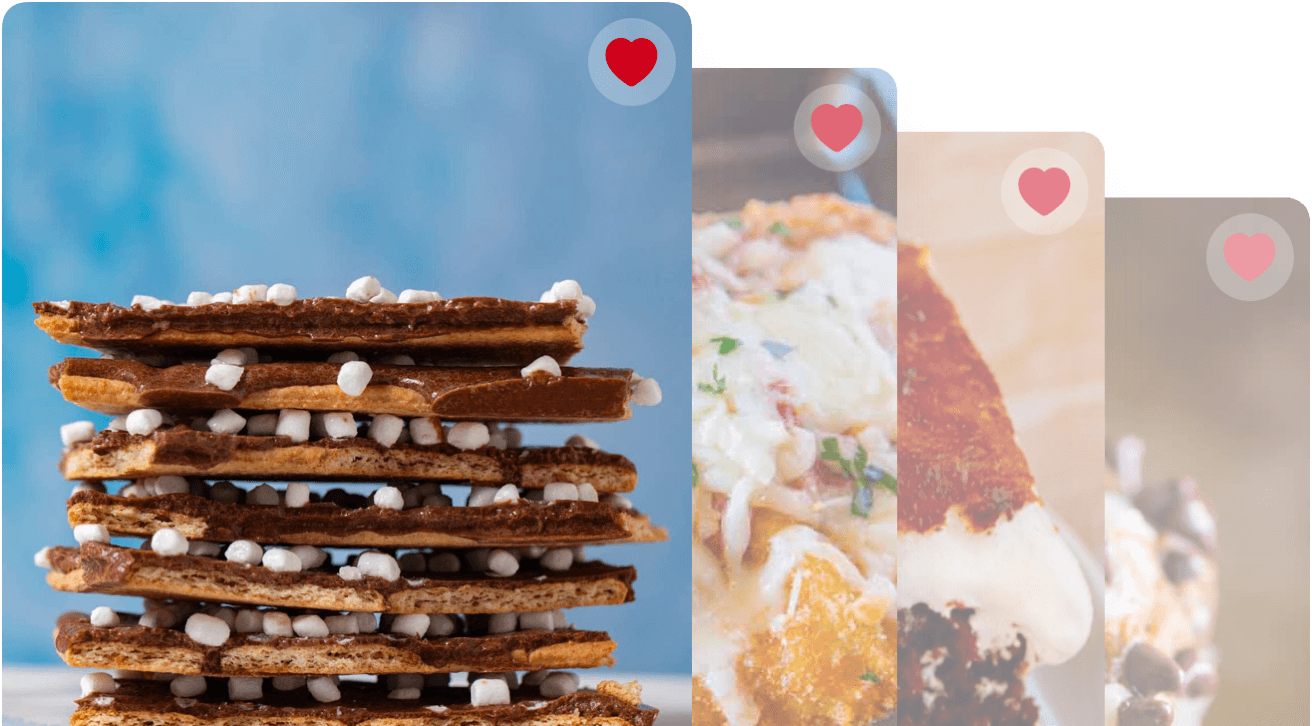 HOW DO YOU GLAZED HAM WITH HONEY AND MUSTARD?
Using this same recipe, whisk in an additional 3 tablespoons of dijon mustard, yellow mustard, or whole-grain in. The recipe already contains honey, and the brown sugar will add a really nice sweet and savory flavor to the sugar glaze.
HOW DO YOU MAKE GLAZED HAM STEAK?
Make a glazed ham steak by brushing each side of the steak with a tablespoon or two of your favorite glaze. Then cook the glazed steak according to the recipe, adding any additional glaze as necessary.
You can also preheat the oven to 375 degrees F and bake the glazed steak in the oven for 20-30 minutes, or until warmed through.
TIPS FOR MAKING HAM GLAZE
If you use dark brown sugar for this brown sugar ham glaze, you will get a deeper molasses flavor. If you want a sweeter glaze, use light brown sugar.
You can make a quick glaze out of preserves like apricot or blueberry!
Replace the orange juice with apple cider for a different holiday flavor.
Serve your baked ham with additional mustard on the side for dipping. If you made a sweet glaze with brown sugar, the tangy flavor of the mustard will perfectly compliment it. I use dijon mustard, honey mustard, or yellow mustard.
Traditionally this glaze uses cinnamon, but you can also add nutmeg, ground cloves, or allspice to the sauce.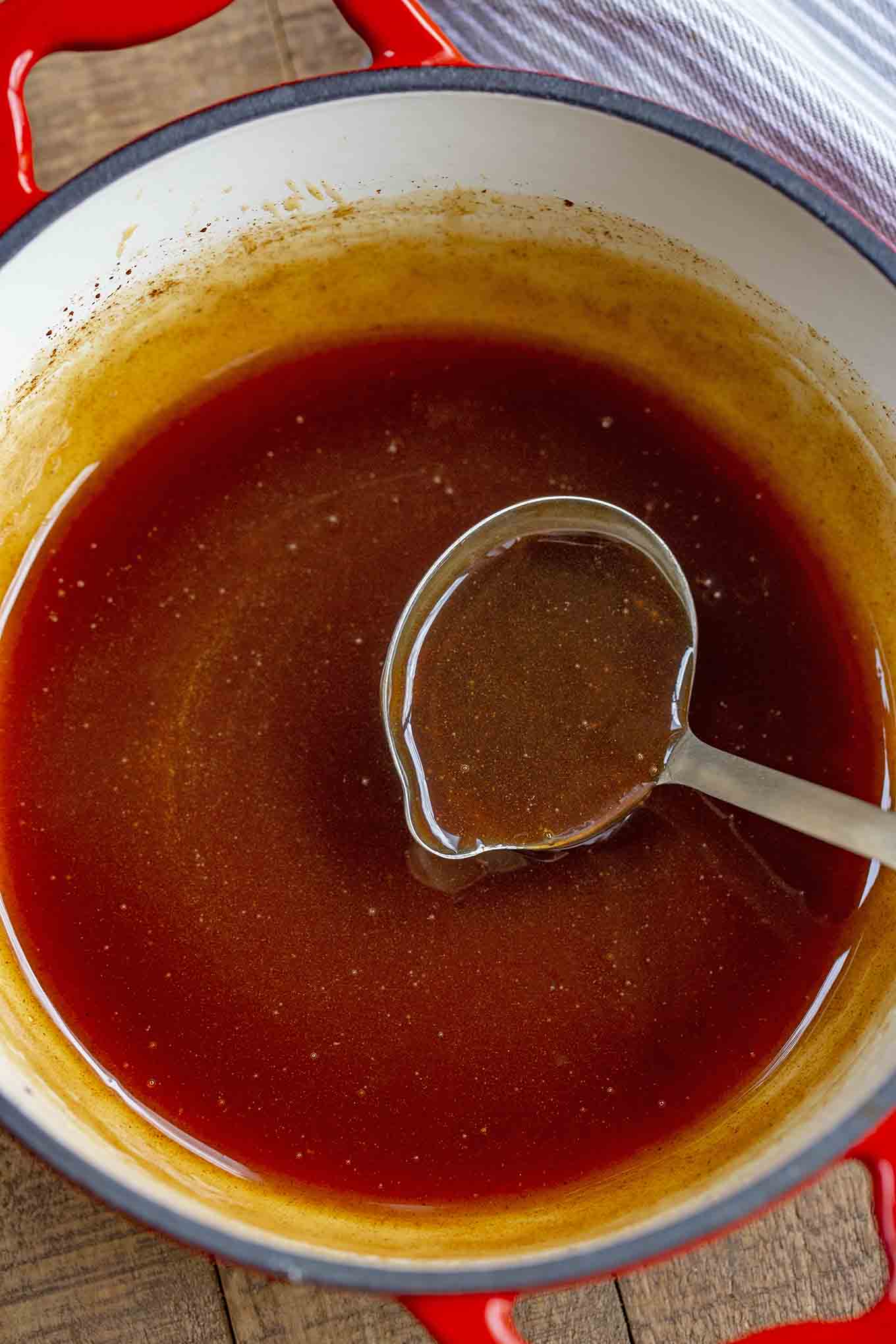 Ingredients
1

cup

light brown sugar

packed

1/2

cup

orange juice

1/2

cup

honey

1

teaspoon

cinnamon

1/2

teaspoon

cloves
Instructions
Bring the ingredients to a boil together on medium heat and cook for

3-4 minutes

to thicken before pouring onto ham and baking.

If it cools too much it can harden, just reheat to loosen.
Notes
Note: click on times in the instructions to start a kitchen timer while cooking.
Nutrition
Calories:
141
kcal
|
Carbohydrates:
37
g
|
Sodium:
7
mg
|
Potassium:
62
mg
|
Sugar:
36
g
|
Vitamin A:
25
IU
|
Vitamin C:
6.3
mg
|
Calcium:
23
mg
|
Iron:
0.3
mg