Ground Orange Chicken is made in one pan and only takes 20 minutes using a Panda Express copycat sauce. So much healthier than the original!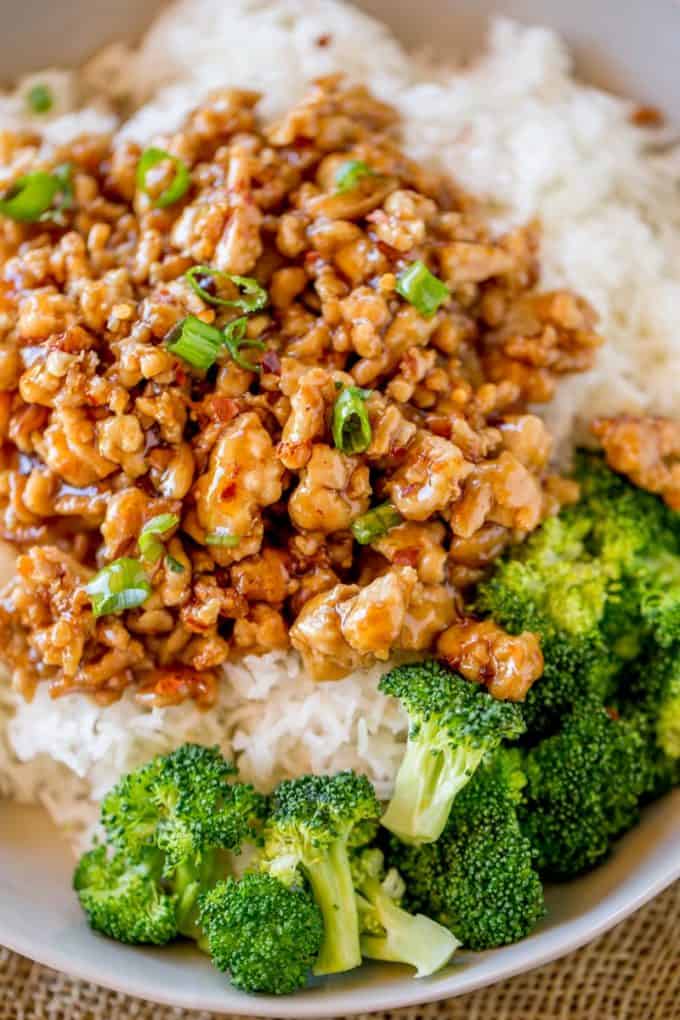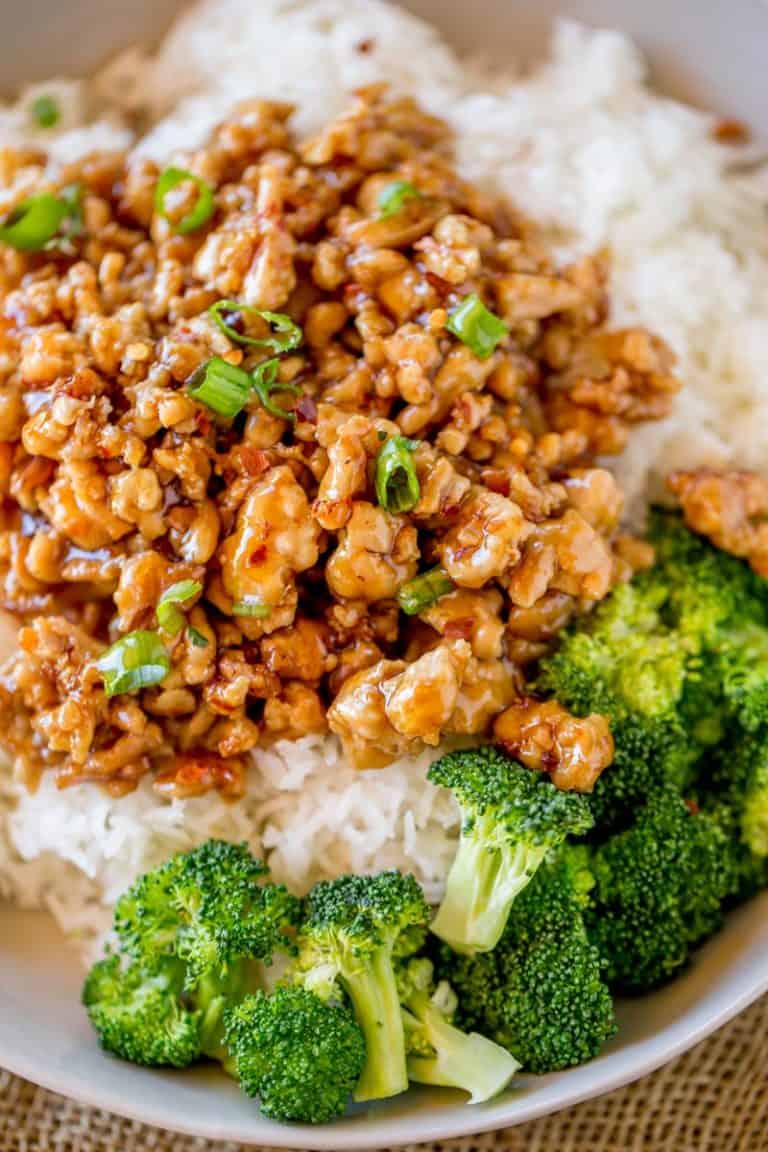 Ground Orange Chicken was born in my head one evening about a month ago when we were preparing Korean Ground Beef as we have for years. I had a package of ground chicken and I was about to suggest making Korean Ground Chicken when I thought, "ooooorrrrrrrrrrrrr…." and a whole new world of ideas came flooding into my head. In the last month we've made them in four different flavors (which are all coming soon).
This Ground Orange Chicken is amazing because it still has the crisp texture because we brown it well before breaking the chicken apart and it still has that amazing Panda Express Orange Chicken Sauce that we all love. The only thing missing is the deep fat frying. Plus it takes literally 20 minutes to make, and that is at a leisurely pace. Maybe we can start a write in campaign to Panda Express and say hey, make this version for when we want the sauce but not the breading!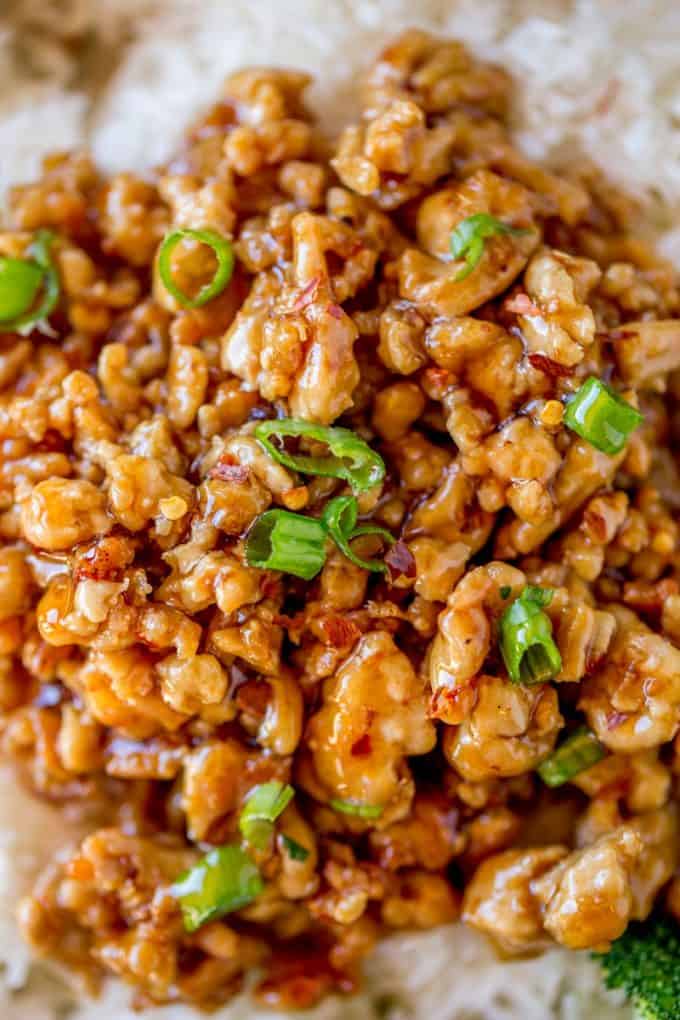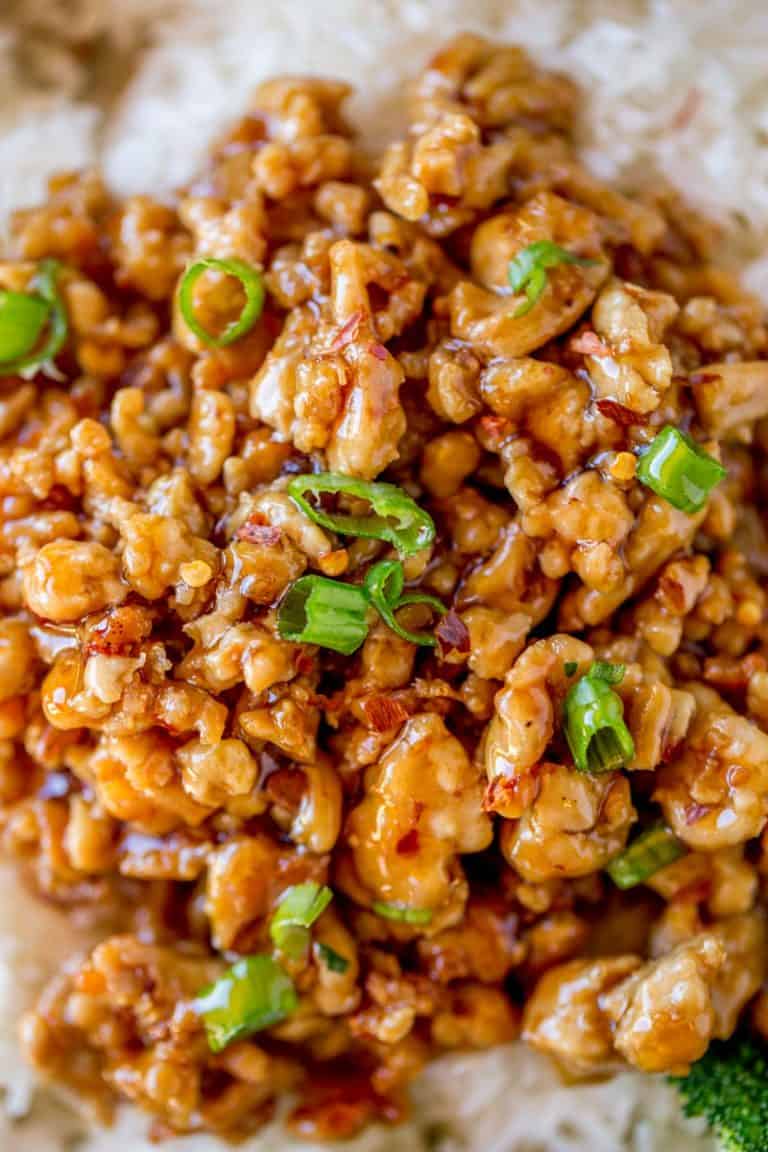 Set your rice to cook in the rice cooker, start cooking the chicken, and wash and cut up some broccoli to steam in the microwave (glass bowl, a bit of water and a wet paper towel over the top for 3 minutes). By the time the rice is done cooking, so is dinner.
Want more Chinese Food Recipes?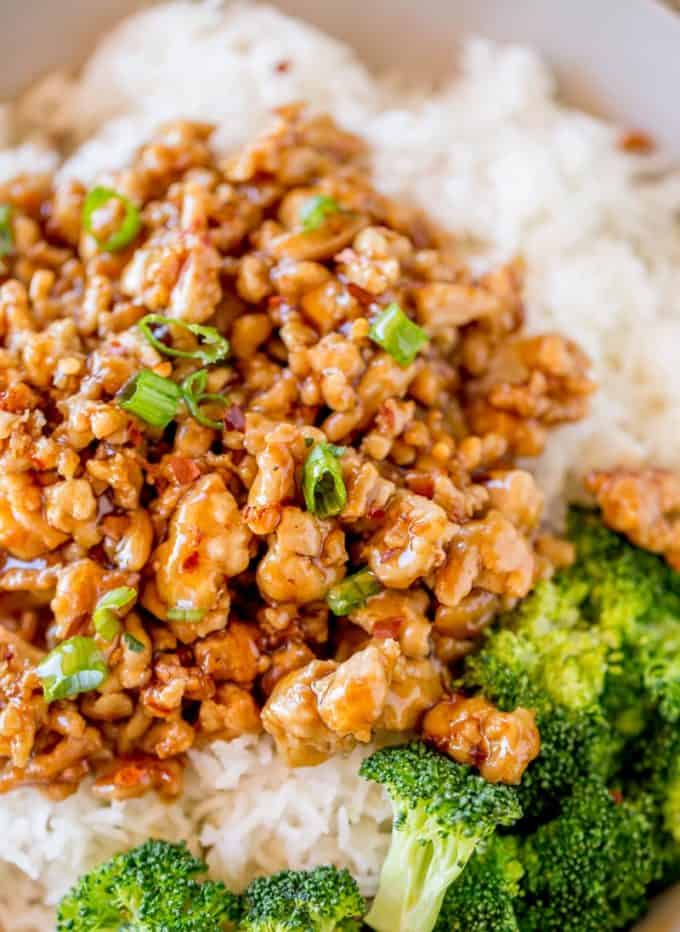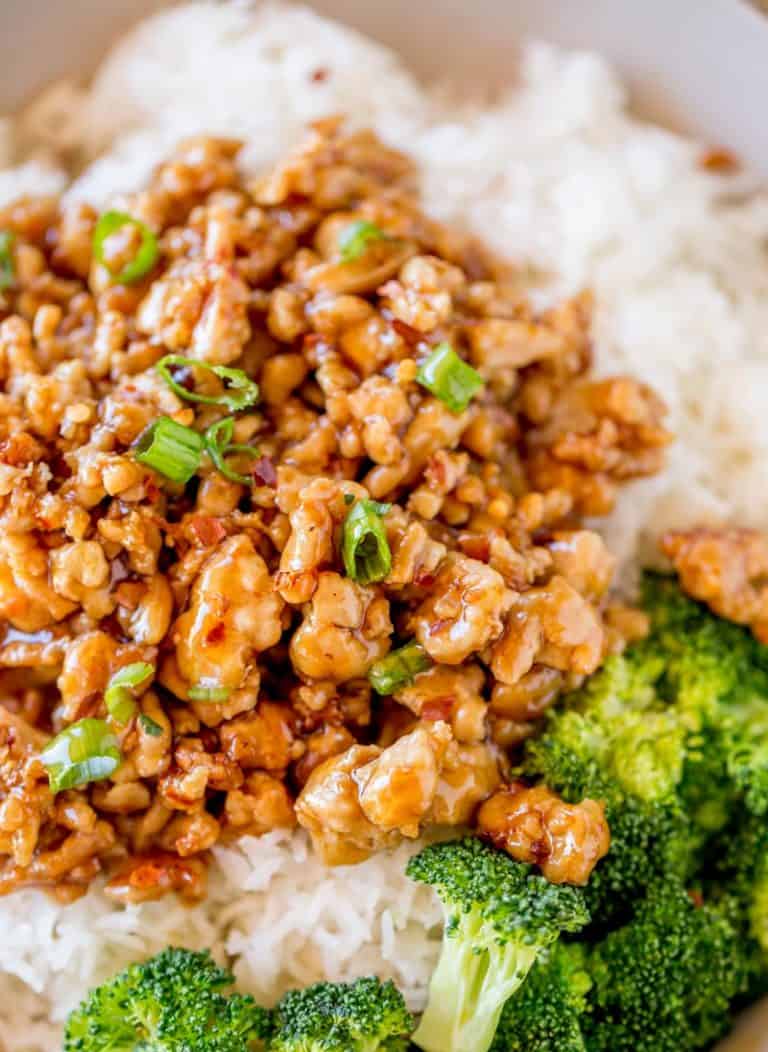 Tools Used in the making of the Ground Orange Chicken:
Wok: Great for high heat, quick cooking. This wok is a great addition to your kitchen if you love cooking Chinese food or stir fries in general.
Large Frying Pan: I use this Cuisinart for most of my non cast iron cooking unless I am going with a stainless steel option, then I choose my All Clad.
Soy Sauce: Nothing much to say here except Kikkoman has the best flavor overall and I always recommend reduced sodium.
Sesame Oil: The flavor of sesame oil in this dish is unmistakeable and not really able to be substituted. Some Asian grocery stores will try and sell less expensive options that aren't actually sesame oil, so just be sure the one you're buying is authentic sesame oil.
Rice Wine: Adds an authentic flavor to the sauce, in a pinch if you absolutely can't find it you can substitute white wine, but it will make it taste slightly different.


Ingredients
1

pound

ground chicken

1

tablespoons

ginger root

minced

2

teaspoons

garlic

minced

1/4

tsp

hot red chili pepper

crushed

1

tablespoon

rice wine

2

tablespoons

water

1/2

teaspoon

sesame oil

4

teaspoons

soy sauce

5

tablespoons

sugar

5

tablespoons

white vinegar

zest of ½ orange

1

tablespoon

water

1

tablespoon

cornstarch
Instructions
To make the sauce combine the rice wine, 2 tablespoons water, sesame oil, soy sauce, sugar, white vinegar, and orange zest.

To make the cornstarch mixture, dissolve 1 tablespoon cornstarch in the remaining 1 tablespoon of water and set aside.

To a large pan add 1 tablespoon oil and ground chicken.

Cook until a good crust forms before breaking apart, then finish cooking by breaking it apart with a spatula and cooking for an additional

2-3 minutes

.

Once the chicken is cooked add the ginger, garlic and crushed red pepper and cook for about

10 seconds

.

Add the orange sauce and bring to boil.

Add the cornstarch mixture to the pan and cook for just a few seconds, stirring until it thickens.
Nutrition
Calories:
248
kcal
|
Carbohydrates:
18
g
|
Protein:
20
g
|
Fat:
9
g
|
Saturated Fat:
2
g
|
Cholesterol:
97
mg
|
Sodium:
405
mg
|
Potassium:
604
mg
|
Sugar:
15
g
|
Vitamin C:
0.5
mg
|
Calcium:
10
mg
|
Iron:
1.1
mg