Honey Orange Firecracker Shrimp
Honey Orange Firecracker Shrimp is sweet, spicy, sticky and crispy and so easy to make you'll throw your Chinese food takeout menus away!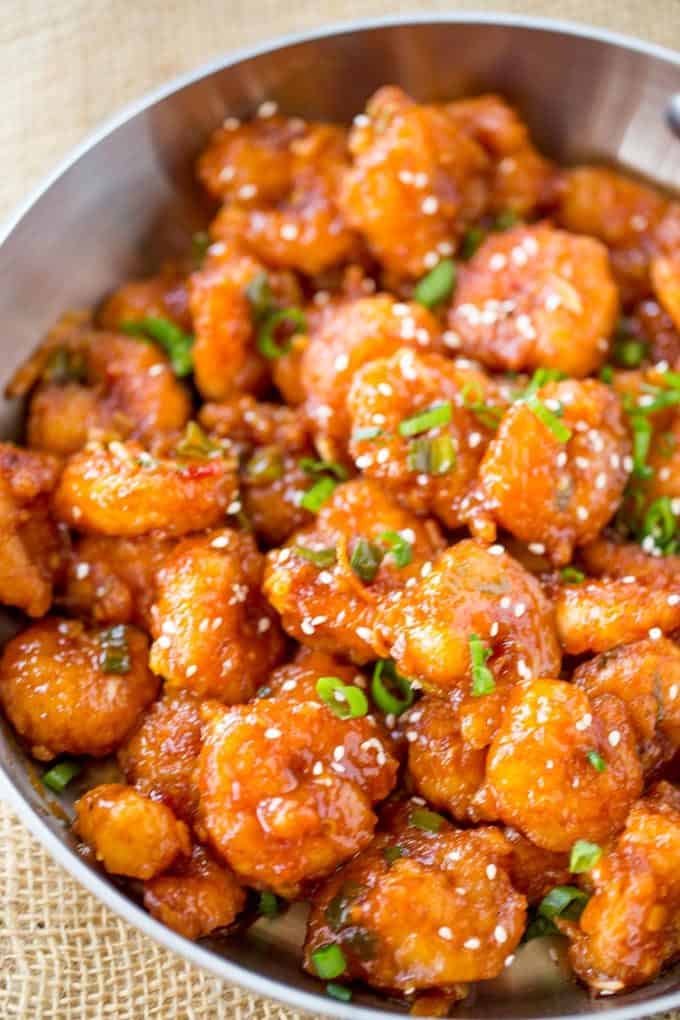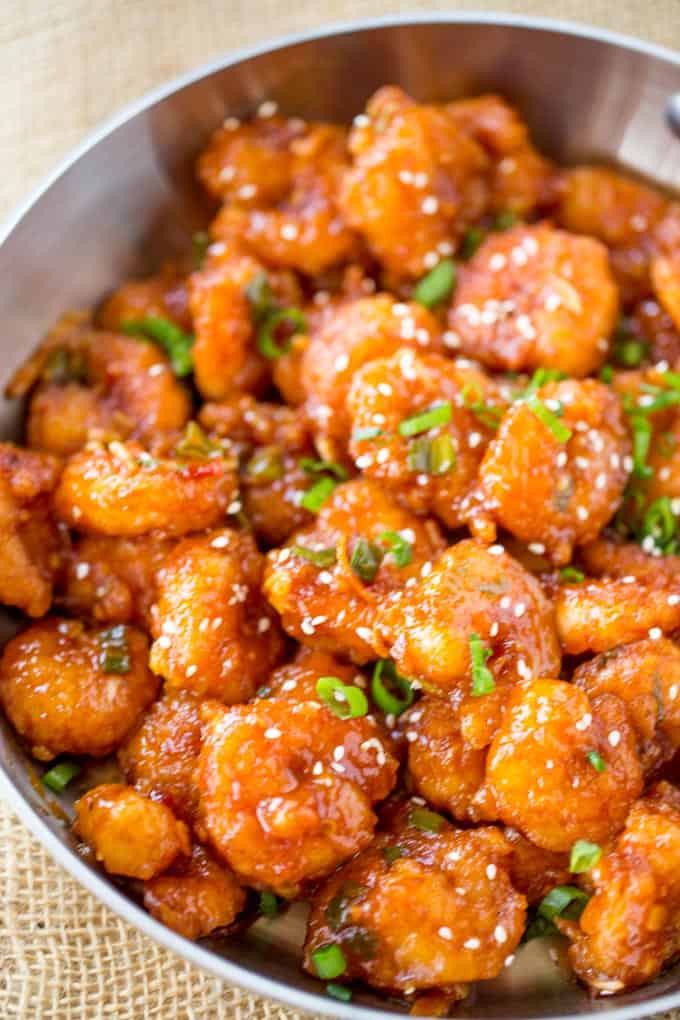 Honey Orange Firecracker Shrimp was a last minute swap for the Orange Peel Shrimp we were going to make last weekend (based on my P.F. Chang's Orange Peel Chicken recipe). Instead it turned out I hadn't bought the tomato sauce for the recipe so I hopped onto AllRecipes to see what quick shrimp dishes I could make.
Lo and behold Honey Orange Firecracker Shrimp. It is so easy to make, the ingredients are all ones I have in stock at all times and it tastes…. AMAZING.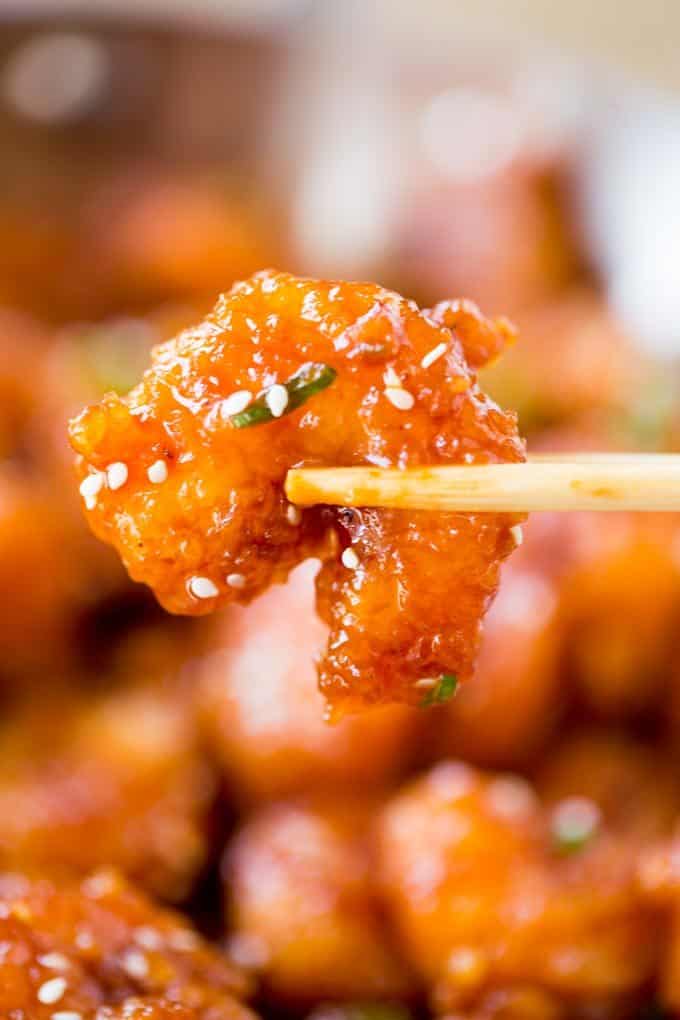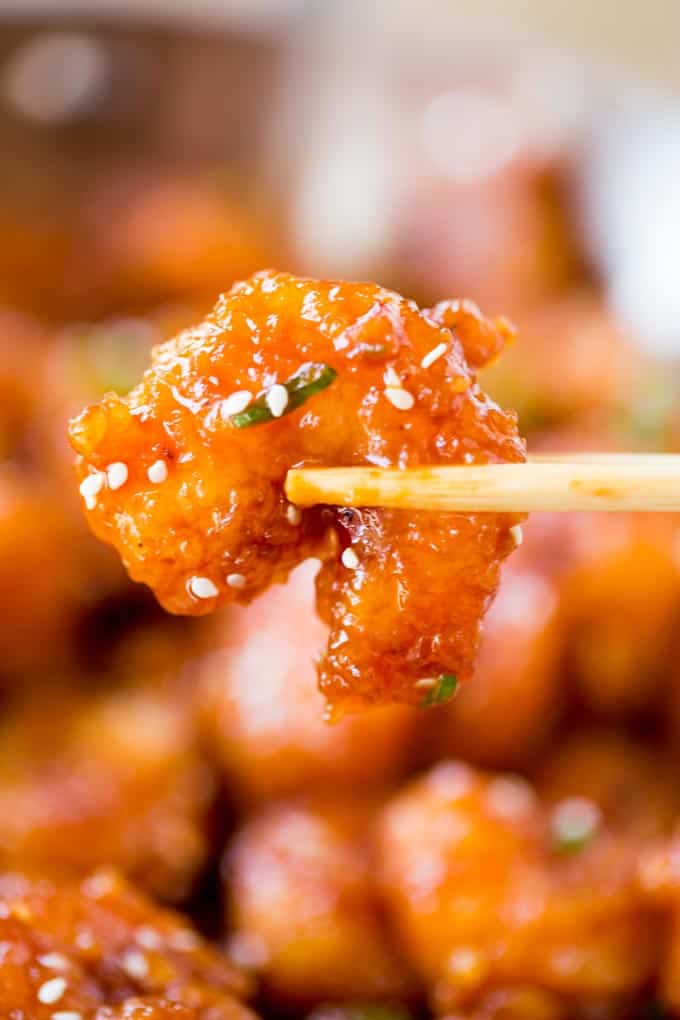 MY OTHER RECIPES
This may actually permanently replace Orange Peel Shrimp in our house!
Want to change things up a bit with this Honey Orange Firecracker Shrimp:
Add Sriracha instead of crushed red pepper, the creamy sauce will blend more thoroughly than the chili flakes.
Add some steamed carrots to the pan, they would go great with the sauce.
Roast up some vegetables on the side (375 degrees, 2 parts canola oil to 1 part soy sauce until browned).
You can absolutely use chicken or pork in place of this shrimp.
If you want a thicker coating dip the shrimp in flour, then egg and finally coat in cornstarch.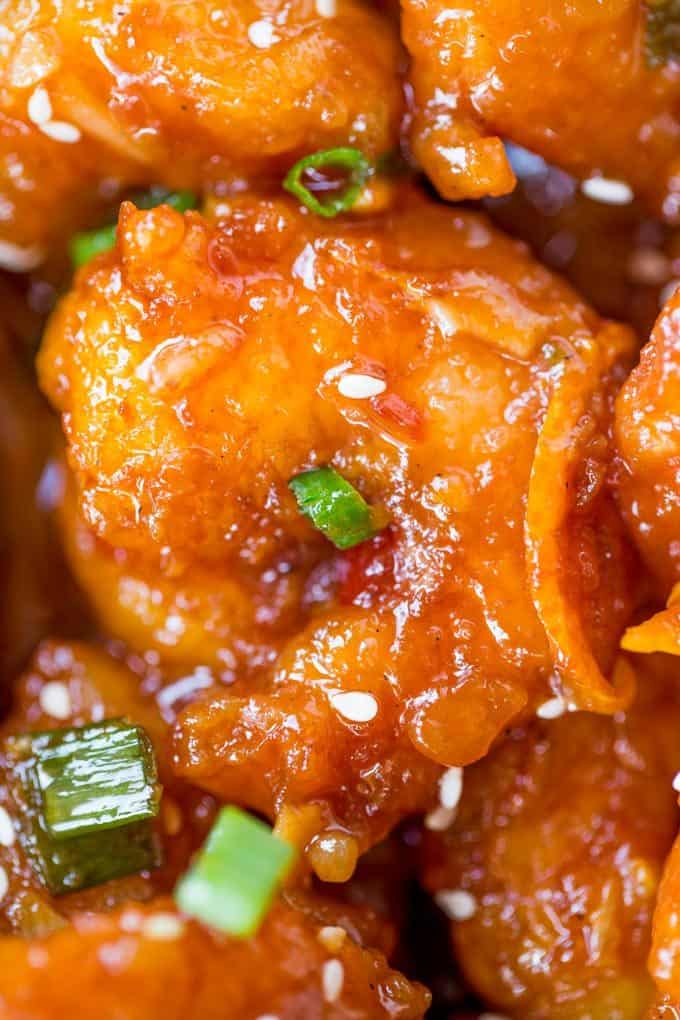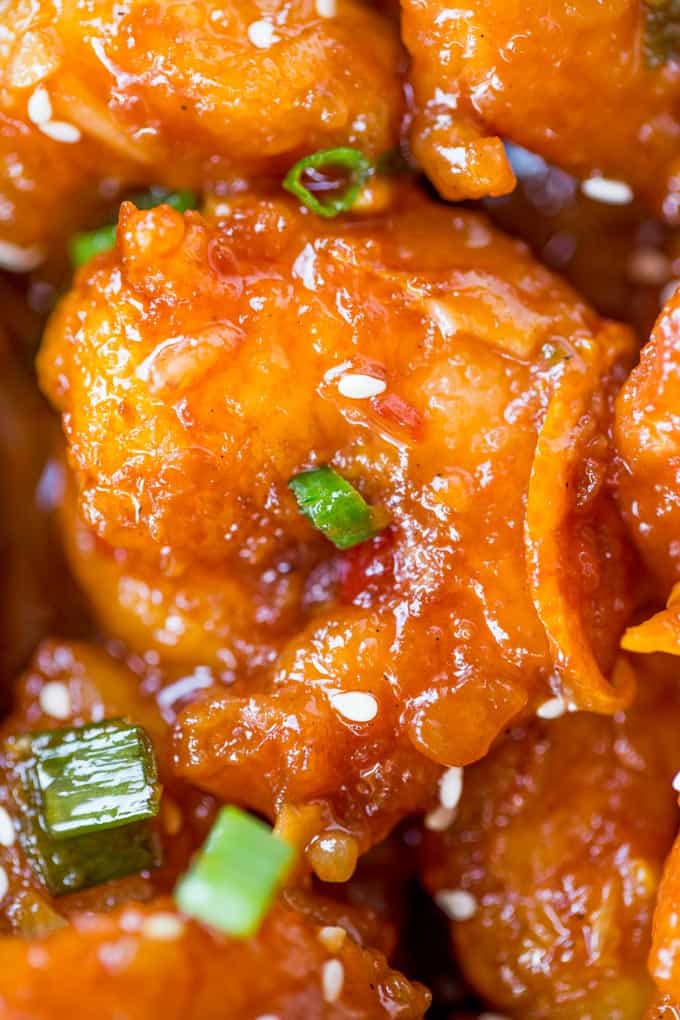 Looking for more Asian Food?
Tools Used in the Making of this Honey Orange Firecracker Shrimp:
Honey: The best deal on honey you're going to find online that you know for sure is real honey, only $4 a pound. Or buy it in the store for even less!
Citrus Zester: This zests the rind and removes the peel without the pith in perfect strips too, I LOVE this tool.
Wok: Great for high heat, quick cooking. This wok is a great addition to your kitchen if you love cooking Chinese food or stir fries in general.
Large Frying Pan: I use this Cuisinart for most of my non cast iron cooking unless I am going with a stainless steel option, then I choose my All Clad.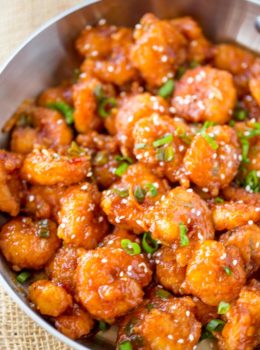 Honey Orange Firecracker Shrimp
Honey Orange Firecracker Shrimp is sweet, spicy, sticky and crispy and so easy to make you'll throw your Chinese food takeout menus away!
Prep Time 15 minutes
Cook Time 15 minutes
Total Time 30 minutes
Ingredients
2 cloves garlic minced
1 1/2 teaspoons  soy sauce
1/2 cup honey
1 orange zested into thin strips
2 tablespoons orange juice
1/2 teaspoon crushed red pepper flakes
2 pounds shrimp 18-20 count peeled and deveined
1 cup cornstarch
1/2 cup canola oil
green onions for garnish
sesame seeds for garnish
Instructions
Add the garlic, soy sauce, honey, orange zest, orange juice and crushed red pepper flakes to a small bowl and whisk until combined.

Add the shrimp to the cornstarch and coat well.

Heat your oil in a large frying pan over medium high heat.

In batches, cook the shrimp for 2-3 minutes on each side until brown and crisp.

Drain onto a plate (don't use paper towels or it'll steam on the paper towels).

When you've finished frying the shrimp drain the oil.

Add the sauce back to the pan and add the shrimp on top.

Toss to combine and cook for 15-20 seconds or until the sauce has thickened (this will not take long, all the cornstarch on the shrimp will thicken it quickly).

Serve immediately, garnish with green onions and sesame seeds.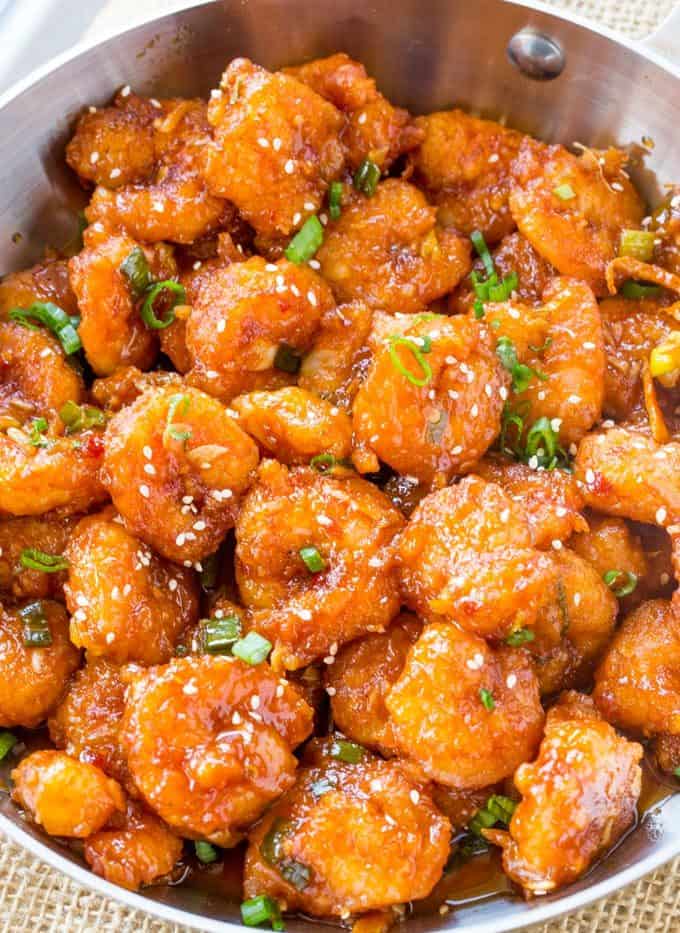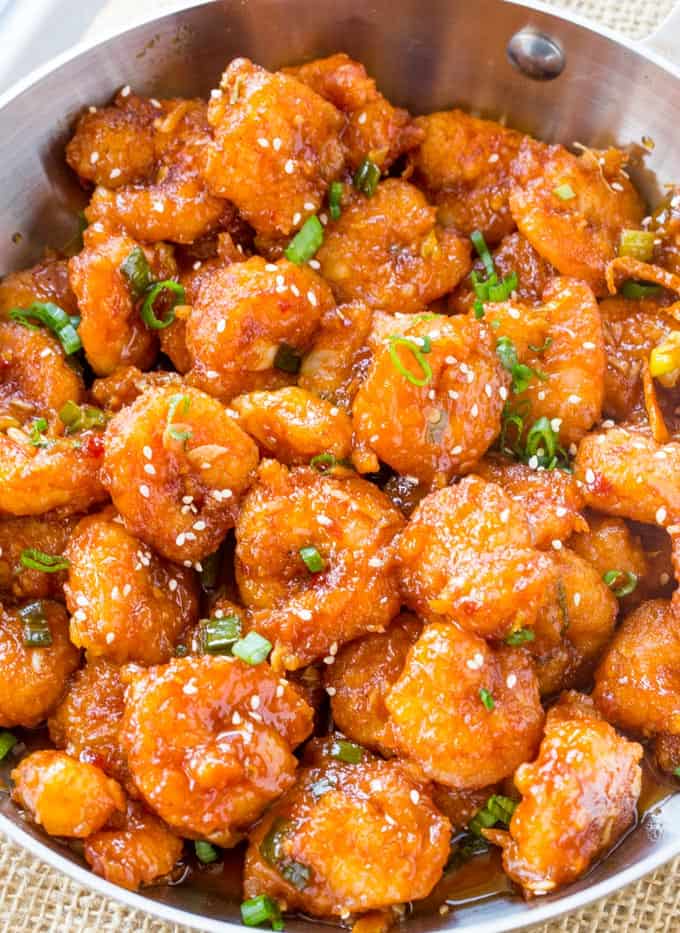 Dinner, then Dessert, Inc. owns the copyright on all images and text and does not allow for its original recipes and pictures to be reproduced anywhere other than at this site unless authorization is given. If you enjoyed the recipe and would like to publish it on your own site, please re-write it in your own words, and link back to my site and recipe page. Read my disclosure and copyright policy. This post may contain affiliate links.