jump to recipe
Chinese Honey Chicken
Chinese Honey Chicken is a crispy, delicious and EASY recipe your family will love and it has just six ingredients! Tastes just like P.F. Chang's!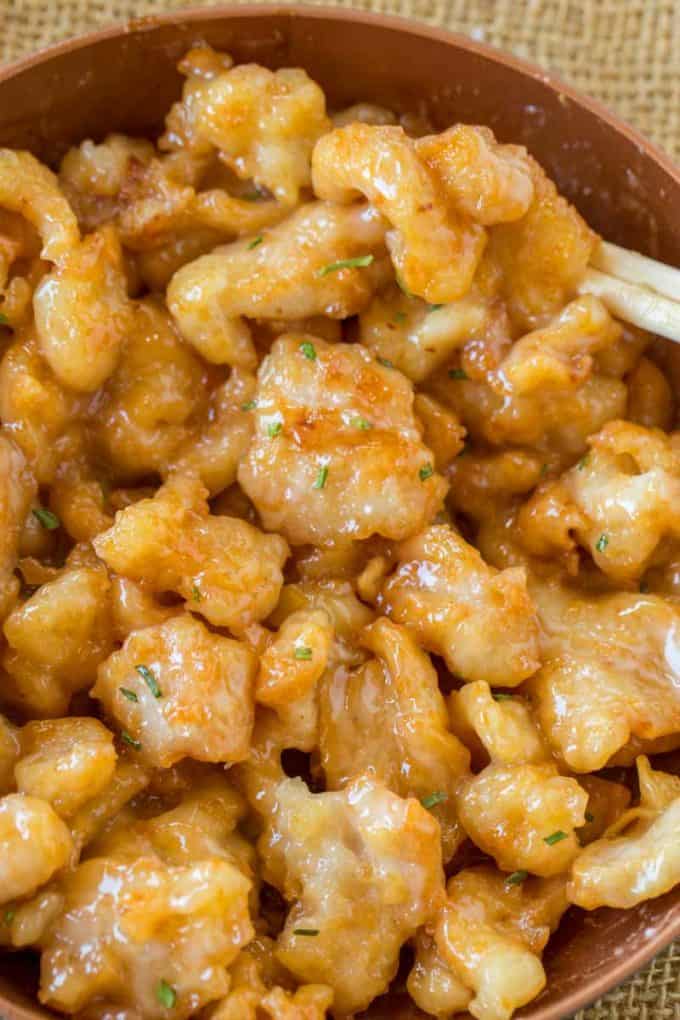 Chinese Honey Chicken is the kid sister to the ever popular and EXPENSIVE restaurant favorite of Honey Walnut Shrimp. The crazy thing about this super crispy honey chicken is how few ingredients it takes to make.
How do you make Crispy Honey Chicken? The secret to the recipe is really the minimal ingredients in the breading which allow the creamy honey sauce to be the star of the show. The egg whites add a light taste while the cornstarch keeps things really crispy.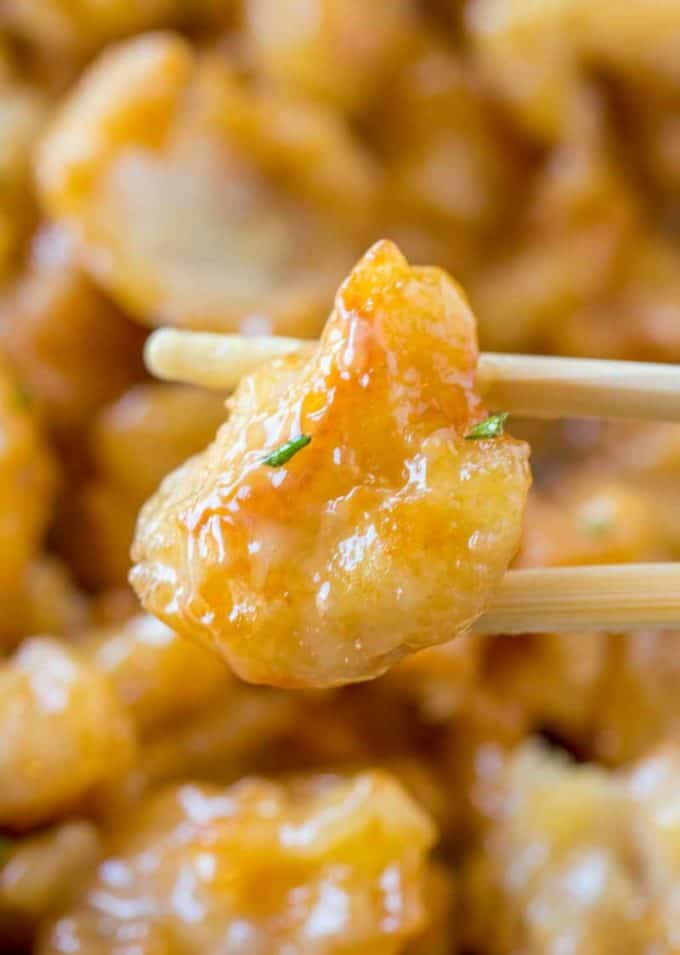 Authentically speaking, using Mochiko Sweet Rice Flour would be more like what you would see in a restaurant. Doing a side by side test with the mochiko vs cornstarch for recipe testing, we found minimal difference in taste which led me to swap the ingredient for something much more likely to be in your cupboards.
MY OTHER RECIPES