Chinese Fried Rice is quick to make with leftover rice, soy sauce, vegetables and eggs and my secret ingredient for the perfect Chinese restaurant flavor in just 10 minutes!
If you made steamed rice last night you're in luck because this is the best fried rice ever! Make it to enjoy with some Easy Sesame Chicken, served along side some Sweet and Sour Pork.
 Easy Fried Rice
Classic Chinese Fried Rice just like your favorite Chinese restaurant doesn't have to be intimidating, difficult or take a long time. The only important thing about this fried rice recipe is that you must use day old rice. Please don't make this recipe and say to yourself, "oh psh, I'll just make some fresh rice!" then say hey, 3 stars this recipe was blah. Fried rice needs the firmness that comes from day old rice that has had a chance to cool in the fridge stir-fry step of the rice and fresh rice is simply too soft to accomplish this.
So lets just promise each other, no fresh rice, we are using cold rice from the night before if at all possible. So go make my favorite Orange Chicken recipe for dinner tonight with some Chinese Steamed Rice. Then use the leftover rice for dinner tonight with my favorite General Tso's Chicken recipe.
Best Rice to Use for Fried Rice:
Use long grain white rice for your Chinese Fried Rice Recipe. You can also use brown rice with no issues since you're using pre-cooked rice, the cooking time will be no different. I would hesitate to use basmati rice, jasmine rice or calrose rice because those are either too long or too short to make a classic fried rice.
Just be sure the rice is firm and fully chilled before using it.
Many recipes call for simple mixtures of soy sauce, egg and rice with some sesame oil. This recipe has a secret ingredient you may do a double take for. Oyster sauce. Yes, I know it sounds weird, just like fish sauce does the first time you use it. But the amazing savory flavor is not able to be duplicated anywhere else and when you taste it you'll understand why this is literally the best fried rice ever.
Mixed with sesame oil and soy sauce the salty, savory flavors of this Classic Fried Rice mixed with the slightly fried rice is a perfect side dish to your favorite Asian meal.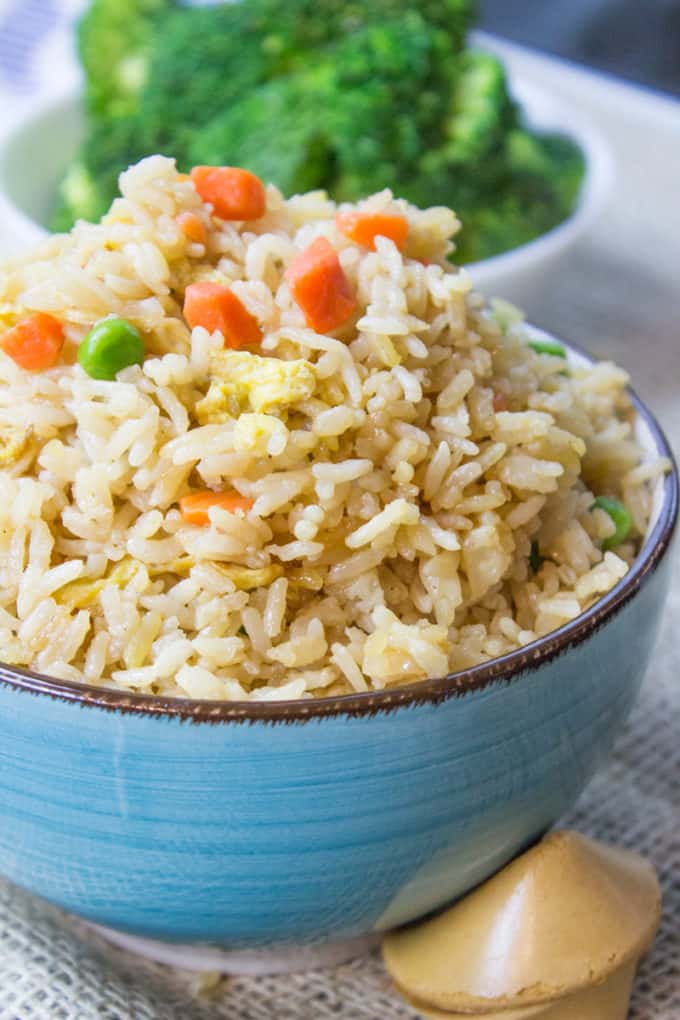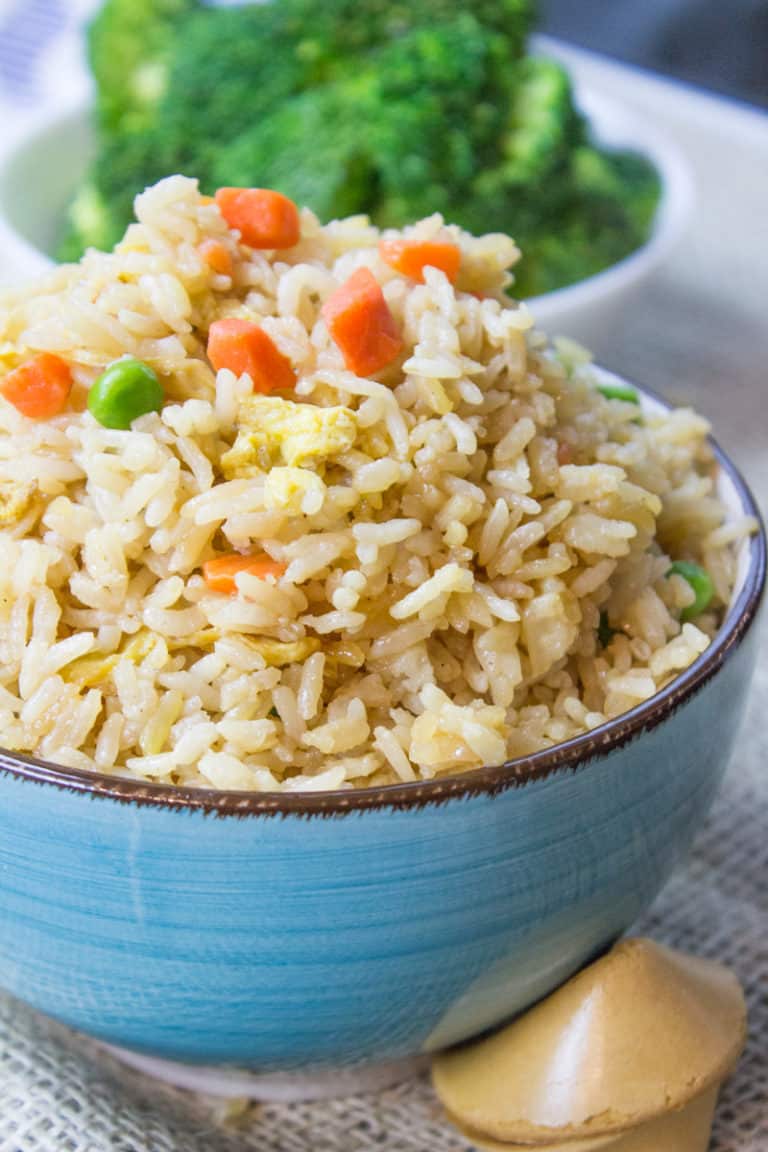 Create a free account to

Save Recipes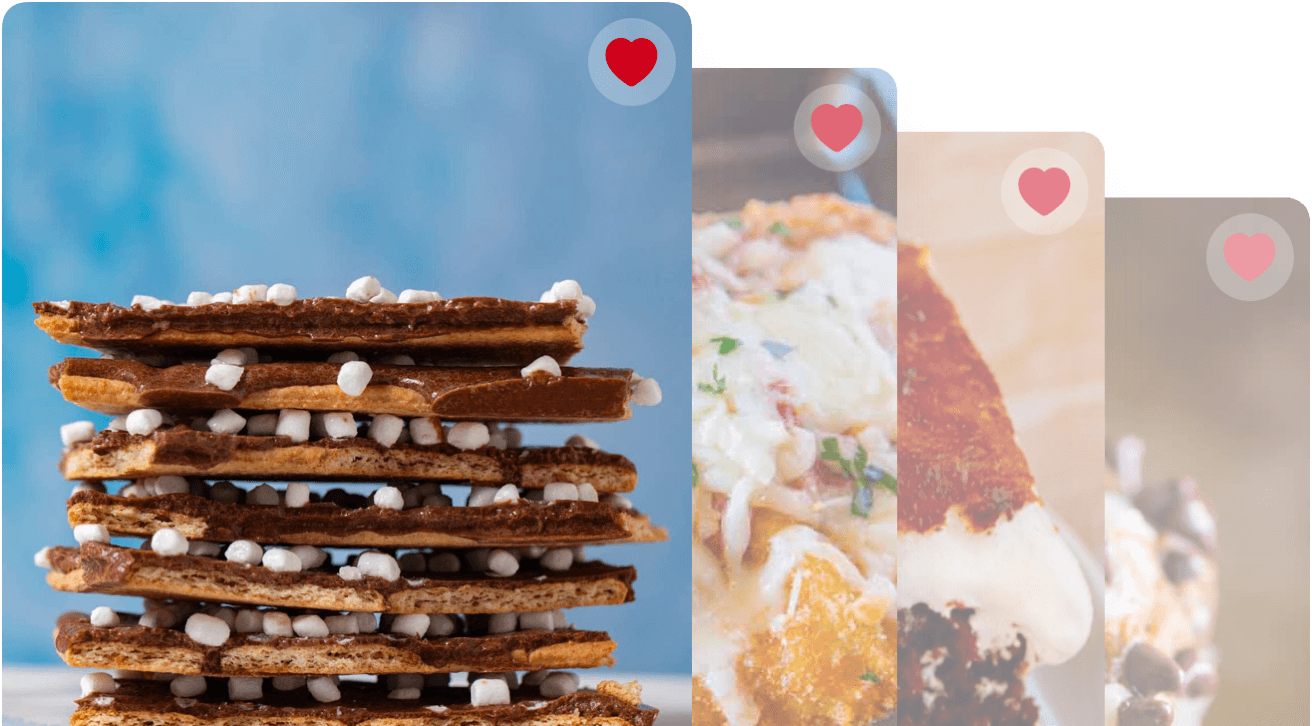 How to Make Easy Fried Rice
Using refrigerated leftover rice, heat up a wok or large skillet with vegetable oil and cook on high heat for 3 minutes.
Add soy sauce and oyster sauce to rice, mixing well.
Push rice to the side, cook eggs in a bit of vegetable oil, then add in vegetables and combine well with some sesame oil to finish.
This Classic Fried Rice recipe is for a base vegetable fried rice. Next time you can add in:
Chicken breast, beef, roast pork or tofu.
Pineapple and teriyaki pork or chicken.
Vegetarian: Chinese eggplant, fresh ginger, bok choy, water chestnuts, bamboo shoots or diced zucchini stir fried in oil.
Bacon: Dice 6 slices of bacon and cook then add it into your fried rice just before serving.
Garnishes: Green onions, sesame seeds, Sriracha, spicy mayo, chives.
Looking for more Classic Chinese takeout recipes?
and of course there are over a dozen Panda Express copycat recipes on the site just waiting for you!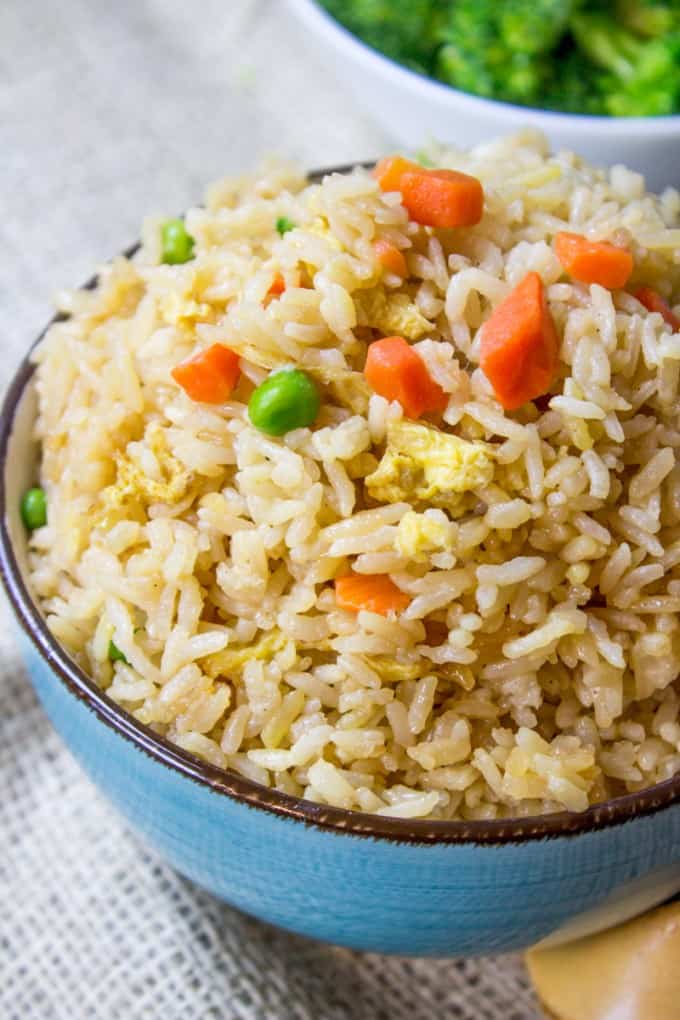 Instructions
Add the vegetable oil to a wok or large skillet and add the rice, breaking it apart and mix it into the oil.

Cook on high for

3-5 minutes

or until rice starts getting a bit cooked through but not browned.

Add in the soy sauce, oyster sauce and sesame oil and stir quickly to combine then push the rice off to the side of the pan and add in the eggs stirring them quickly and chopping them as you cook them to break them into little pieces.

Add the frozen carrots and peas and mix the mixture together quickly and serve.
Nutrition
Calories:
853
kcal
|
Carbohydrates:
153
g
|
Protein:
20
g
|
Fat:
16
g
|
Saturated Fat:
10
g
|
Cholesterol:
122
mg
|
Sodium:
1212
mg
|
Potassium:
364
mg
|
Fiber:
3
g
|
Vitamin A:
3500
IU
|
Vitamin C:
4
mg
|
Calcium:
83
mg
|
Iron:
2.9
mg