Chicken Fried Rice is even more flavorful and fresh than takeout. Made in one skillet with juicy chicken, tender rice, and mixed veggies.
This easy dish takes a classic rice recipe is an easy Weeknight Meal. Instead of just Fried Rice, you also get delicious chicken as a protein so it's filling enough to act as your main dish.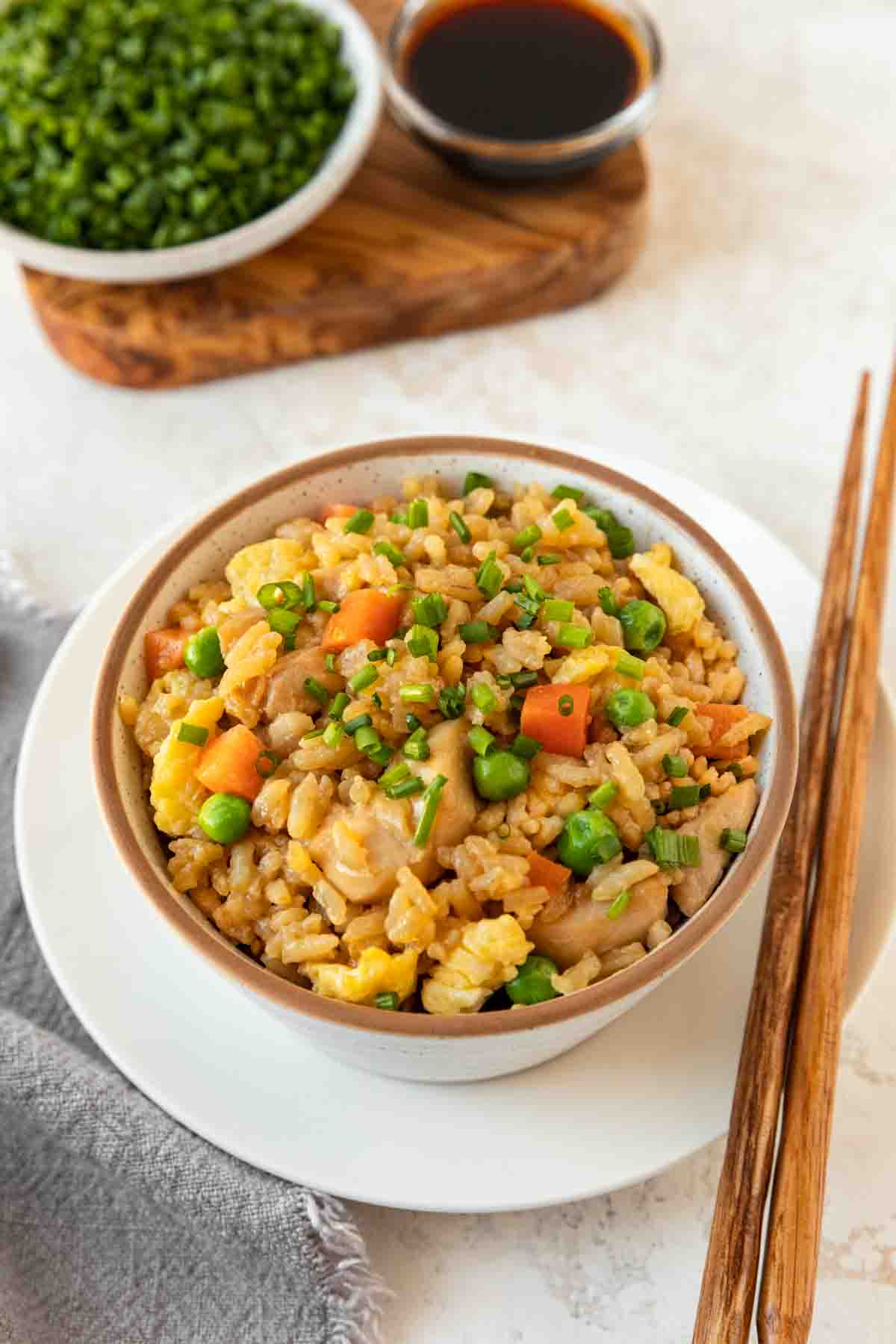 Chinese Chicken Fried Rice is a classic takeout dish. But, you can easily make the delicious meal at home. Start the recipe about a half-hour in advance so that you have time to let the chicken marinate and absorb the amazing flavor from the Asian sauce. Once you start cooking, the recipe will fly by and you'll have a delicious meal ready to go in practically no time.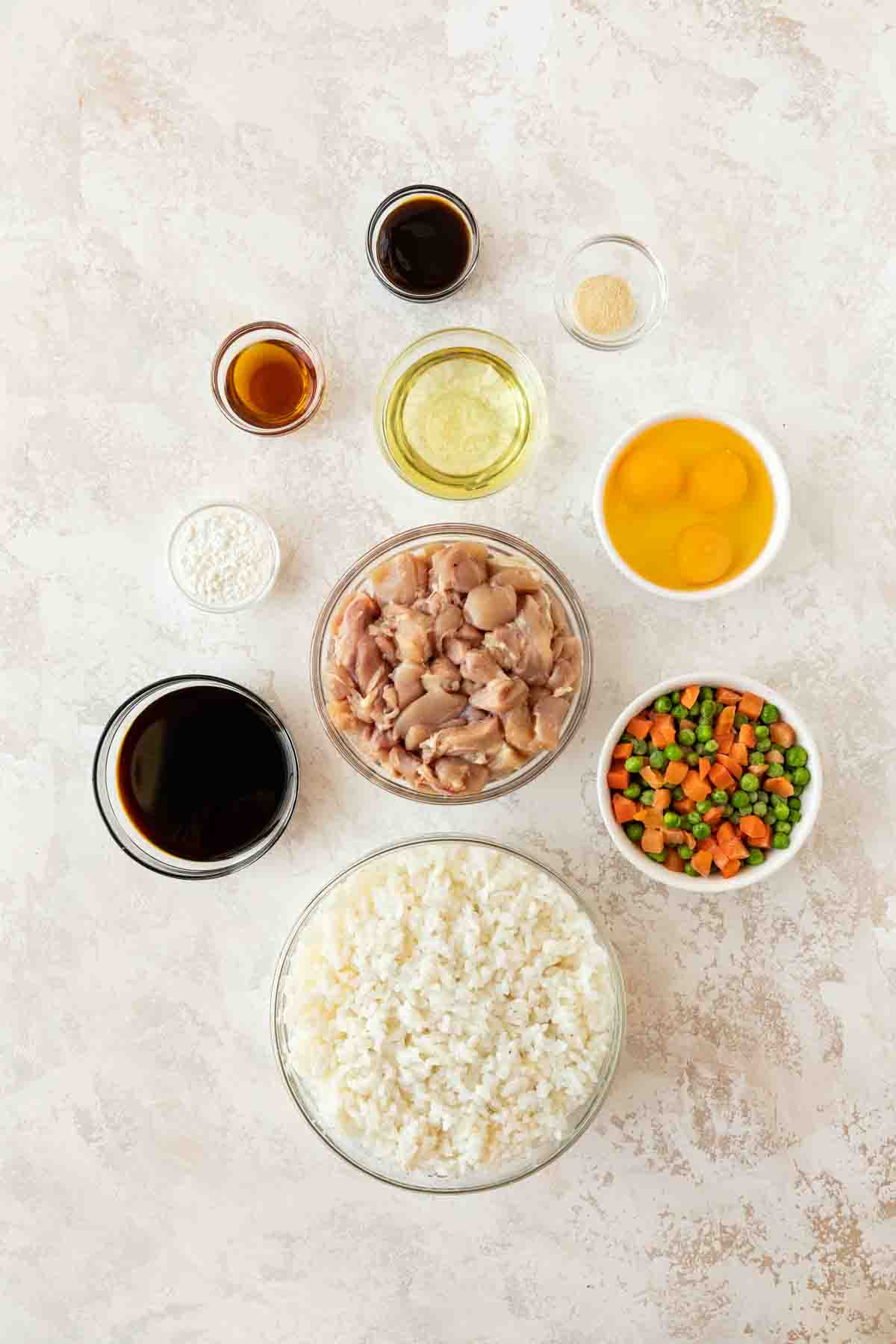 With the flavorful meat and rice, Chicken Fried Rice acts as a combination of the main dish and a classic side dish. So, you don't really have to worry about adding to the meal if you don't want to. However, if you want some extra Chinese takeout sides, make yourself up some Egg Rolls or Spring Rolls to complete the dish.
Why do I need leftover rice for fried rice?
One of the keys to making perfect Chicken Fried Rice is using day-old leftover rice. If you let the cooked rice sit in the fridge overnight, the cold rice firms up. When you cook the white rice in this classic dish, it won't become as mushy like fresh warm rice would.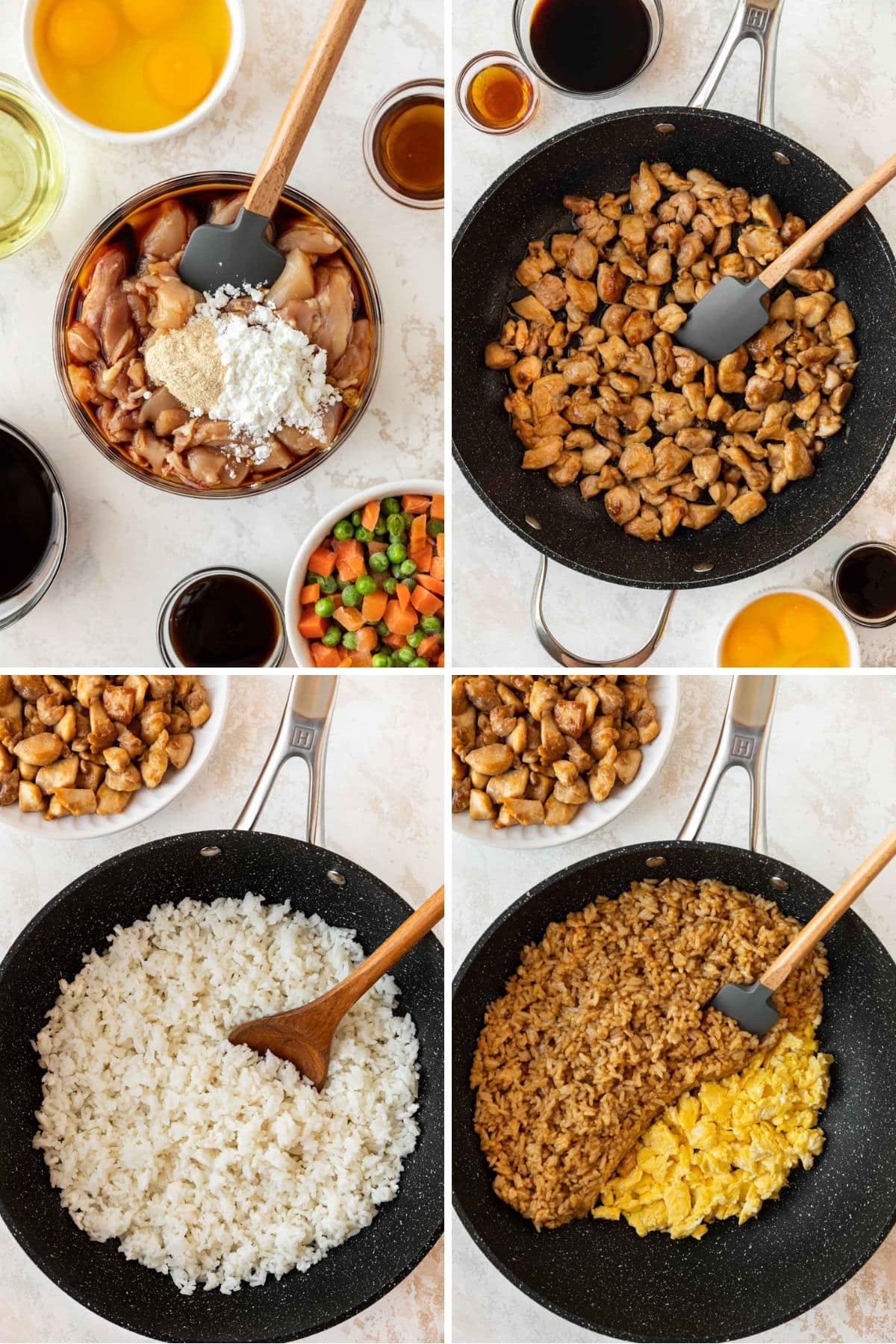 Asian Chicken Recipes
Key Ingredients
Rice: For traditional fried rice, long-grain white rice is ideal. You can use brown rice or other kinds of white rice, but long-grain rice will give you the most authentic flavor and texture.
Chicken breast: Using one pound boneless chicken breast is the perfect way to make fried rice into a filling main dish.
Vegetable mix: It's super easy to add flavorful and colorful veggies by using a frozen vegetable mix. Frozen carrots and peas are standard in fried rice. But you can also add other veggies that you like.
Sauce: For the tangy Asian sauce, just add soy sauce, oyster sauce, and sesame oil to the mix. Stir the rice so that it can absorb the delicious flavor around it.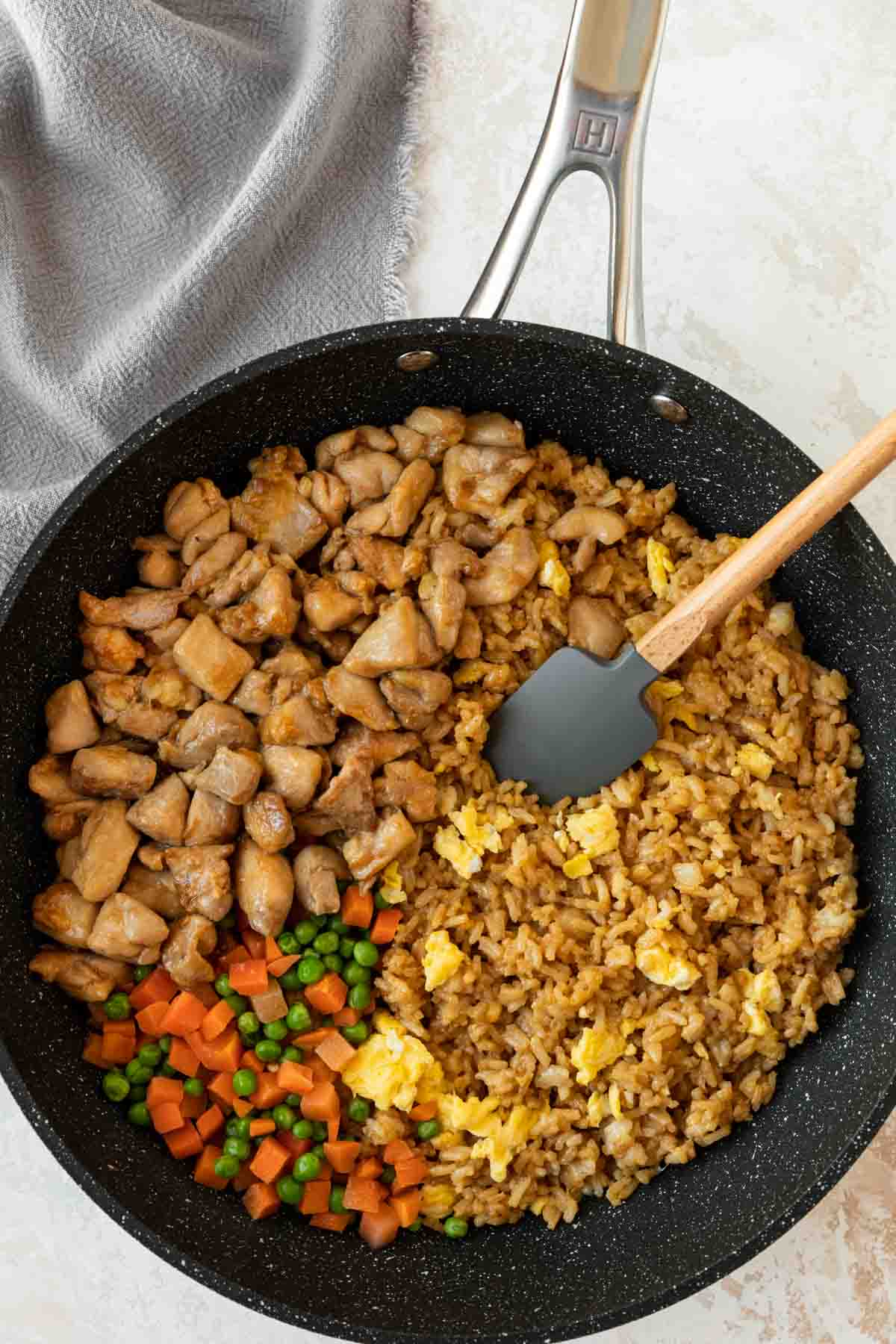 Cooking Tips
Prep time: Start by chopping the chicken breasts into bite-sized pieces. Add the chicken pieces, cornstarch, soy sauce, and garlic powder to a large bowl, and mix the chicken marinade well. Cover the dish and put it in the fridge to marinate for 20 minutes.
Cook chicken: Once it's marinated, add the vegetable oil and 1 teaspoon sesame oil to a large skillet wok. Set to medium heat, then add the chicken breast and cook on each side for 3 minutes. Remove the chicken from the pan.
Rice mixture: Next, add the remaining 3 tablespoons vegetable oil, and the rice to the skillet. Break the rice apart and mix with the oil as it cooks. Continue the cook time for 3-5 minutes until the rice is cooked through, but not browned. Add 4 tablespoons soy sauce, 1 tablespoon oyster sauce, and 1 teaspoon sesame oil. Stir the mixture quickly to combine. Push the rice to the side of the pan and add the eggs. Stir quickly again, and chop the eggs into small pieces.
Finish: Add the cooked chicken and frozen vegetable mix to the pan. Stir the Chicken Rice mixture until warmed through, then serve delicious Chicken Fried Rice.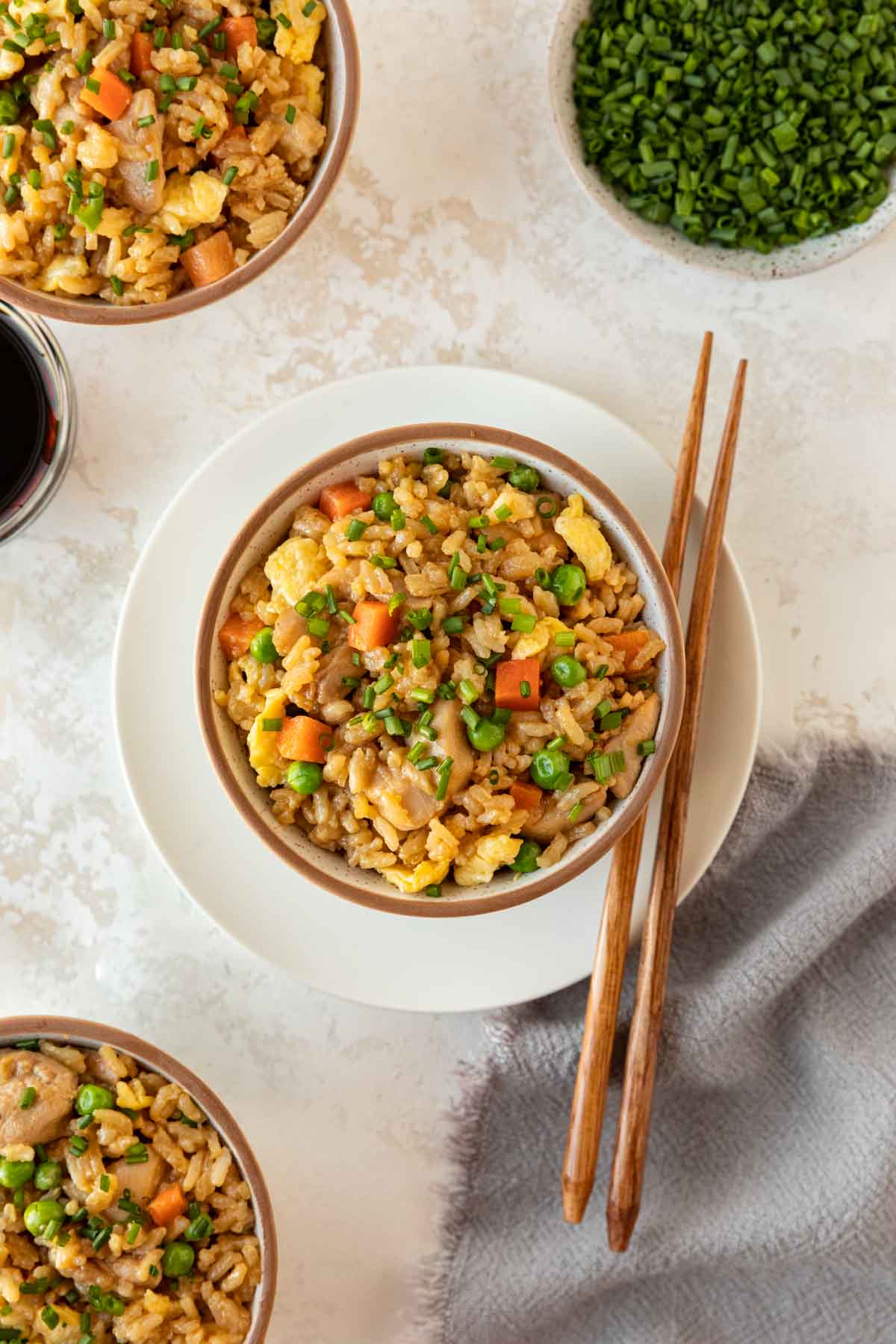 Create a free account to Save Recipes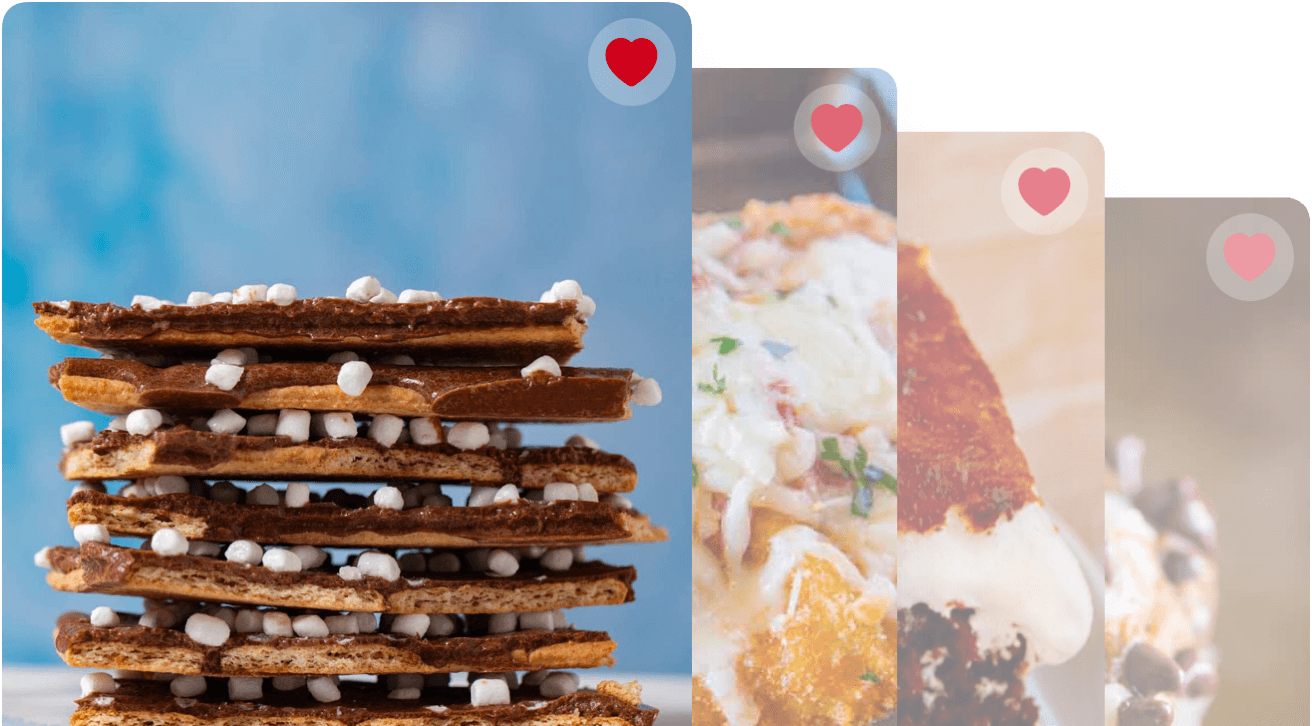 Variations
Fresh vegetables: Along with the frozen veggies, you could try chopping up some fresh vegetables to add to the mix. Green onions, bell peppers, cauliflower florets, white onion, or green beans would all make delicious additions to Chicken Fried Rice.
Brown rice: Instead of white rice, you can use leftover brown rice for a slightly healthier fried rice recipe.
Beef fried rice: If you prefer, you could make this recipe with ground beef instead of chicken. Brown ground beef until all the pink is gone. Then you can remove it from the pan and cook the rice as usual.
Flavor additions: For more flavors, try adding seasonings like black pepper, white pepper, cumin, onion powder, or red pepper flakes. You could also add minced garlic cloves. Or for some heat mix in hot sauce.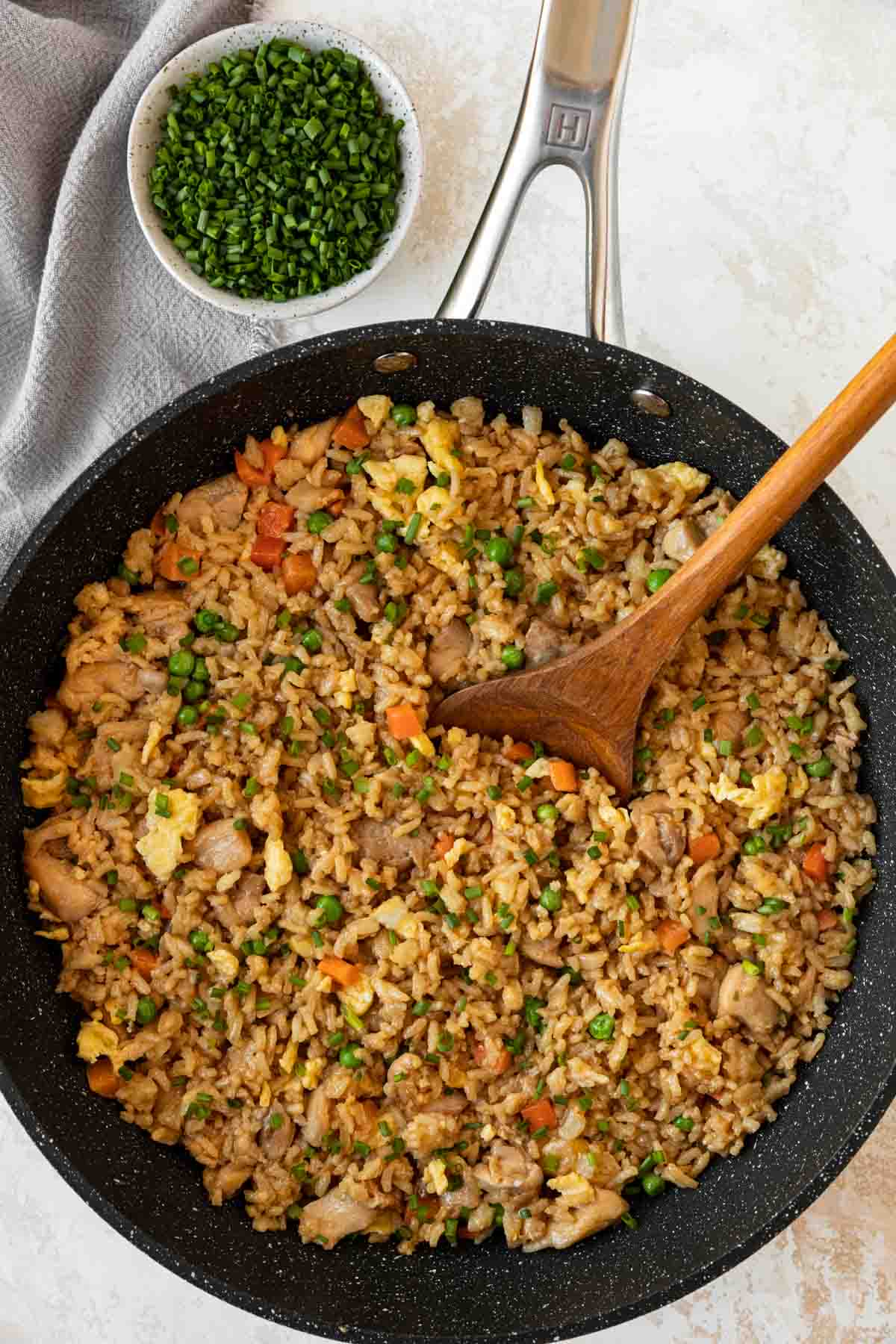 Chinese Side Dishes 
How to Store
Serve: Don't leave Chicken Fried Rice at room temperature for more than 2 hours.
Store: Once the rice and chicken have cooled, you can put them in an airtight container. Then put it in the fridge to store for up to 1 week.
Freeze: As long as it's properly sealed, you can also freeze Chicken Fried Rice for up to 6 months.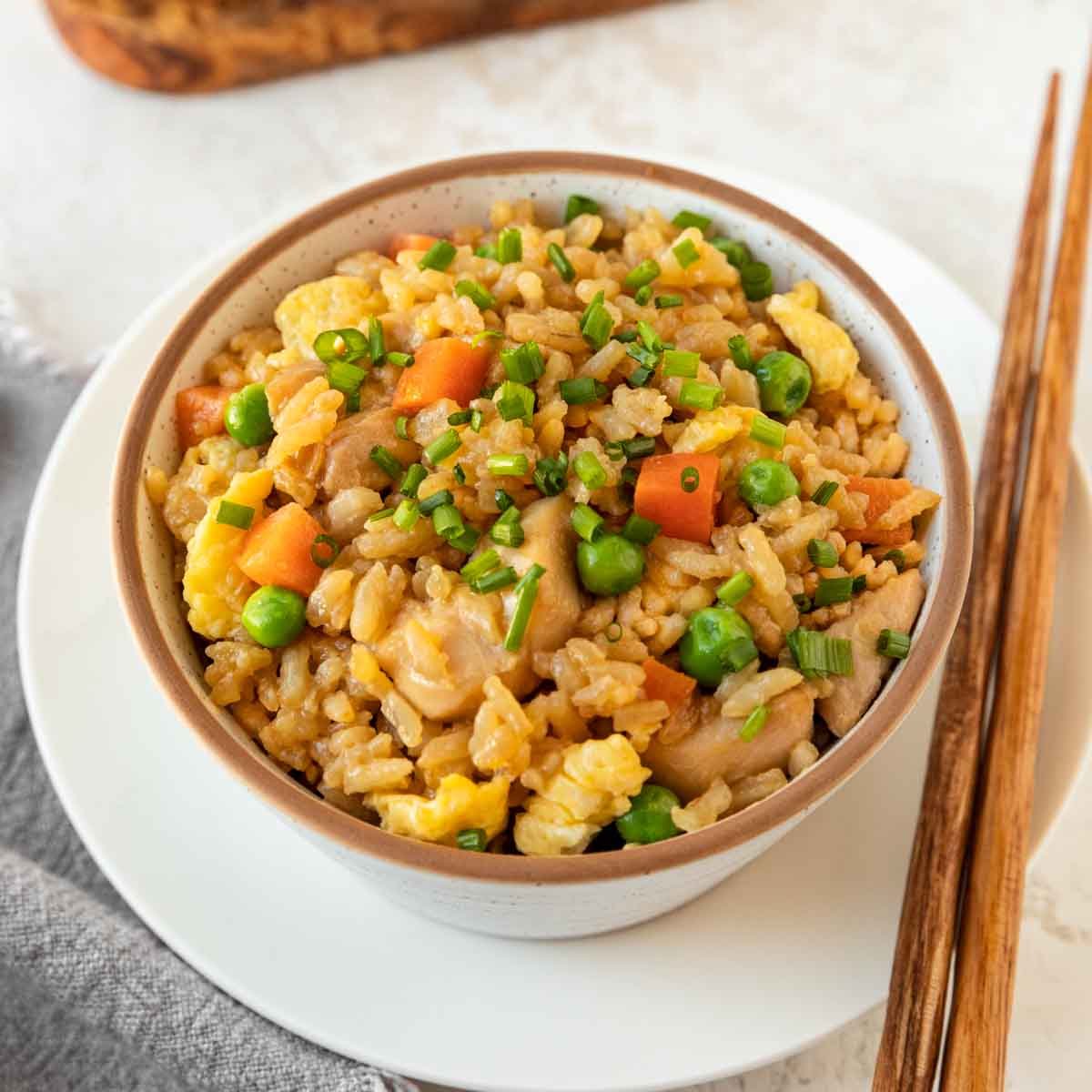 Instructions
Chop the chicken thighs into 1/2" chunks.

In a large bowl add the chicken, cornstarch, soy sauce, and garlic powder, mixing well.

Let marinate for

20 minutes

.

Add 2 tablespoons vegetable oil and 1 teaspoon sesame oil to a large heavy skillet.

Cook the chicken for

3 minutes

on each side then remove from the pan.

Add the remaining 3 tablespoons of vegetable oil to a wok or large skillet and add the rice, breaking it apart and mix it into the oil.

Cook on high for

3-5 minutes

or until rice starts getting a bit cooked through but not browned.

Add in the soy sauce, oyster sauce, and sesame oil and stir quickly to combine then push the rice off to the side of the pan and add in the eggs stirring them quickly and chopping them as you cook them to break them into little pieces.

Add the cooked chicken and frozen carrots and peas, mixing the mixture together quickly, and serve.
Nutrition
Calories:
799
kcal
|
Carbohydrates:
106
g
|
Protein:
27
g
|
Fat:
29
g
|
Saturated Fat:
6
g
|
Polyunsaturated Fat:
10
g
|
Monounsaturated Fat:
10
g
|
Trans Fat:
1
g
|
Cholesterol:
167
mg
|
Sodium:
873
mg
|
Potassium:
447
mg
|
Fiber:
3
g
|
Sugar:
1
g
|
Vitamin A:
2410
IU
|
Vitamin C:
3
mg
|
Calcium:
68
mg
|
Iron:
2
mg