Spring Rolls are the vegetarian super light, crispy and tender vegetarian appetizer cousin of the traditional egg roll.
Spring Rolls are the perfect dim sum appetizer alongside Crab Rangoon, Shrimp Tempura and Potstickers. My favorite recipe to serve this alongside is actually General Tso's Chicken because the sauce from the recipe is the PERFECT dipping sauce!
 Spring Rolls Recipe
Spring Rolls? Are those just vegetarian egg rolls? NOPE. Spring Rolls are the best, way better than an egg roll. Why? The super thin, crispy wrapper that basically shatters when you bite into it.
This isn't an egg roll. This is miles better, less chewy, more crispy and light. Less oil seeping into the wrapper. It is an all around win.
You can fill the spring roll wrappers with anything you'd like. I filled these with a traditional vegetarian filling but chicken, pork or even a shrimp filling would be amazing! Especially shrimp, shrimp spring rolls were the centerpiece of a dinner party for 50 I once did. "Dim Sum and Then Some" was the theme.
I actually even made versions for that even with butter sautéed bananas with cinnamon and sugar inside too.
Like This
Like this recipe? Then Like us on Facebook!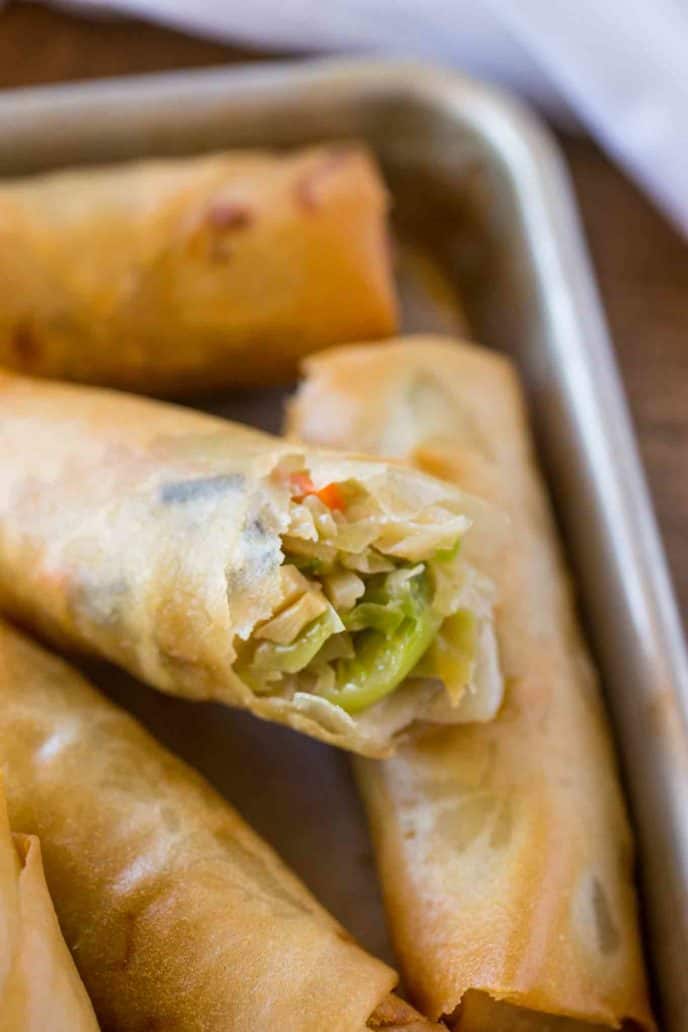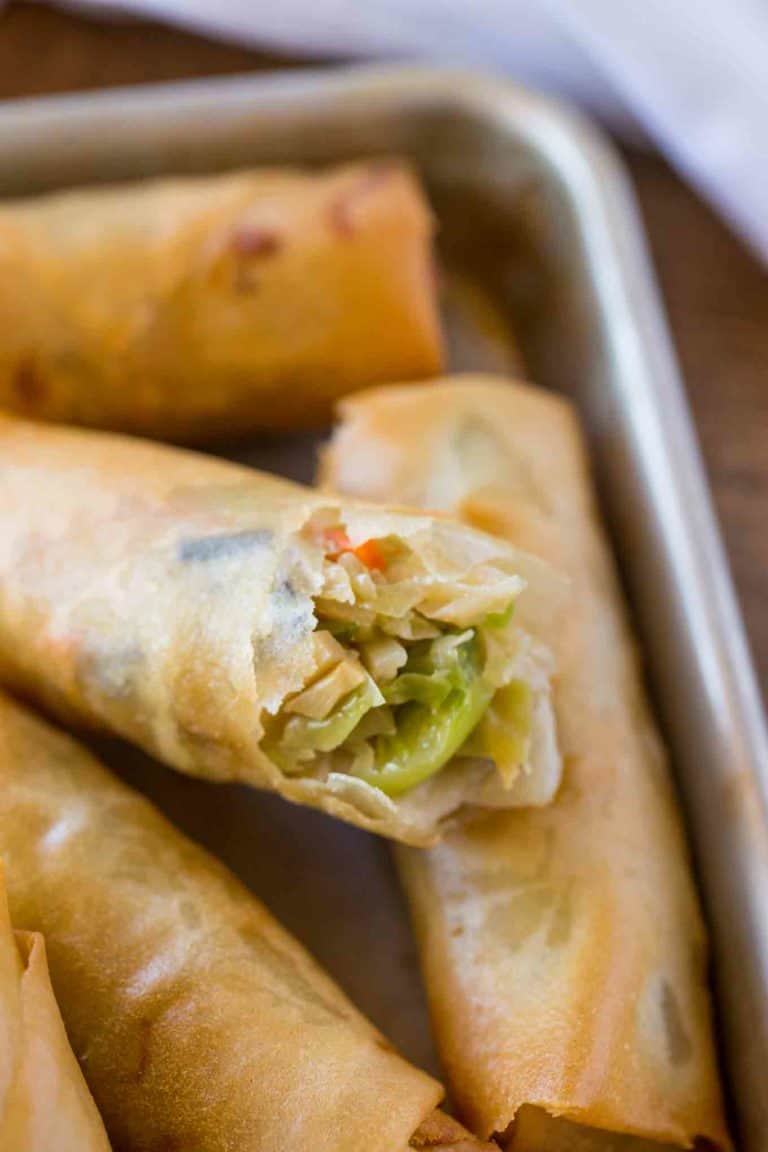 How to Cook Spring Rolls:
Spring Rolls are easy to make and since your filling is already fully cooked you only have to fry them long enough to cook the spring roll wrappers to a perfect golden brown.
Tips for making the BEST spring rolls ever:
Use spring roll wrappers. These are thinner than traditional egg roll wrappers so please don't substitute anything else for them. If you can't find them at your local grocer try an ethnic grocery store instead.
Do not buy rice paper. If you were to Google them you'll see some of the images include a translucent white wrapping. These are for fresh rolls with fresh vegetable filling. Do not buy and fry these. Those are soaked in water before wrapping and are never fried.
Do not overfill the rolls, I use about two tablespoons of filling and this keeps them thin enough to fry well even from frozen.
Freeze the filled rolls in a single layer until frozen so they don't stick together. This will prevent the seal from breaking when you try to fry them individually.

Create a free account to

Save Recipes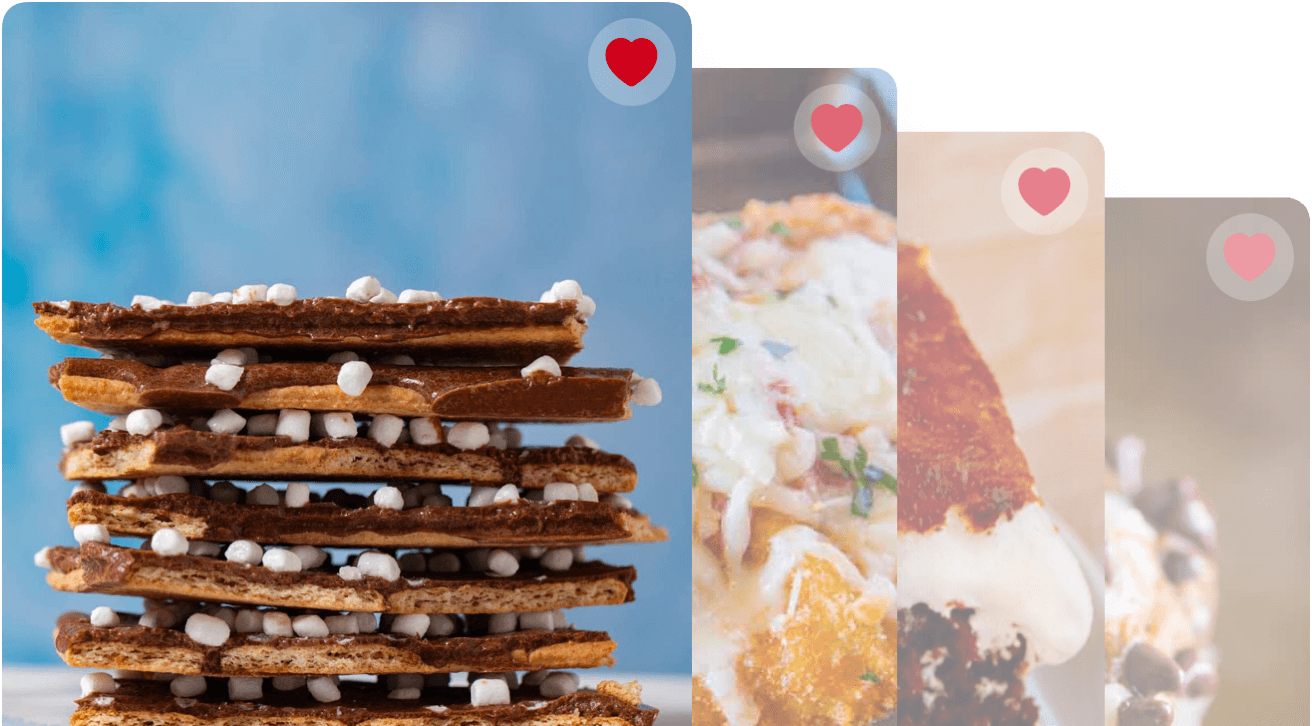 How to Make Spring Rolls
Cut the vegetables thinly, the more tender the vegetables are the more crisp and light the spring rolls are.
Cook the filling until it is as dry as you can make it. A wet filling will make for a soggy spring roll.
Do not add hot filling to spring roll wrapper. The wrapper is so thin it will become soggy quickly.
Keep the spring roll wrappers covered before using. If they dry out they will become brittle and break.
Eliminate as much air as you can, it will burst during frying and make a mess.
Wrap the spring rolls tightly and add a bit of water to the edges to seal them after wrapping.
What to serve with Spring Rolls?
Spring Rolls don't need anything special to be served with them but we usually serve them with Sweet and Sour Sauce and Chinese Hot Mustard.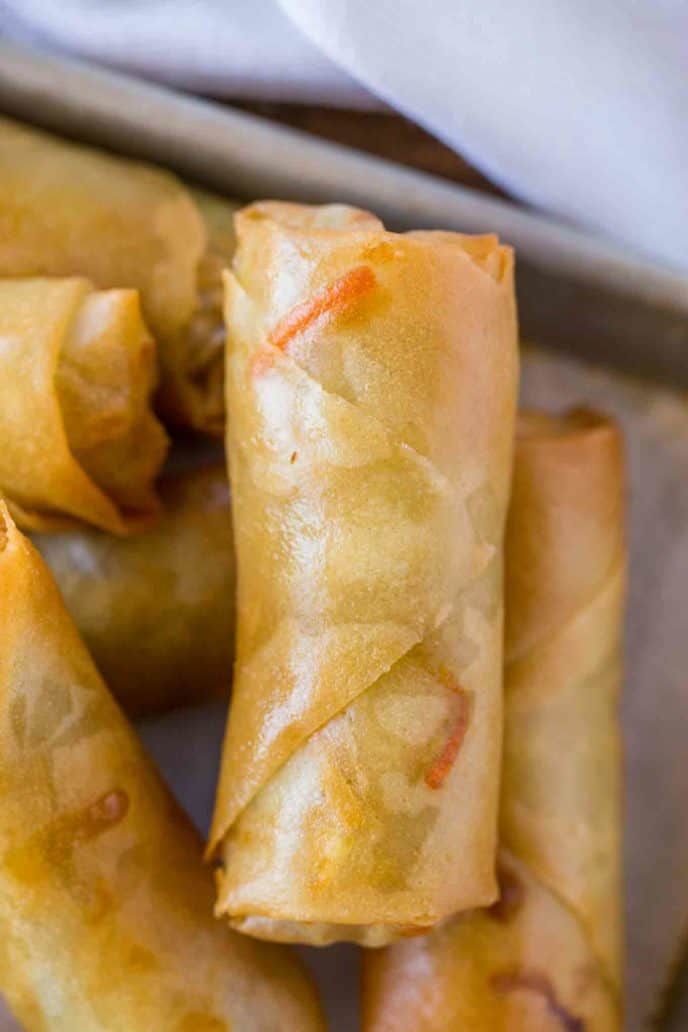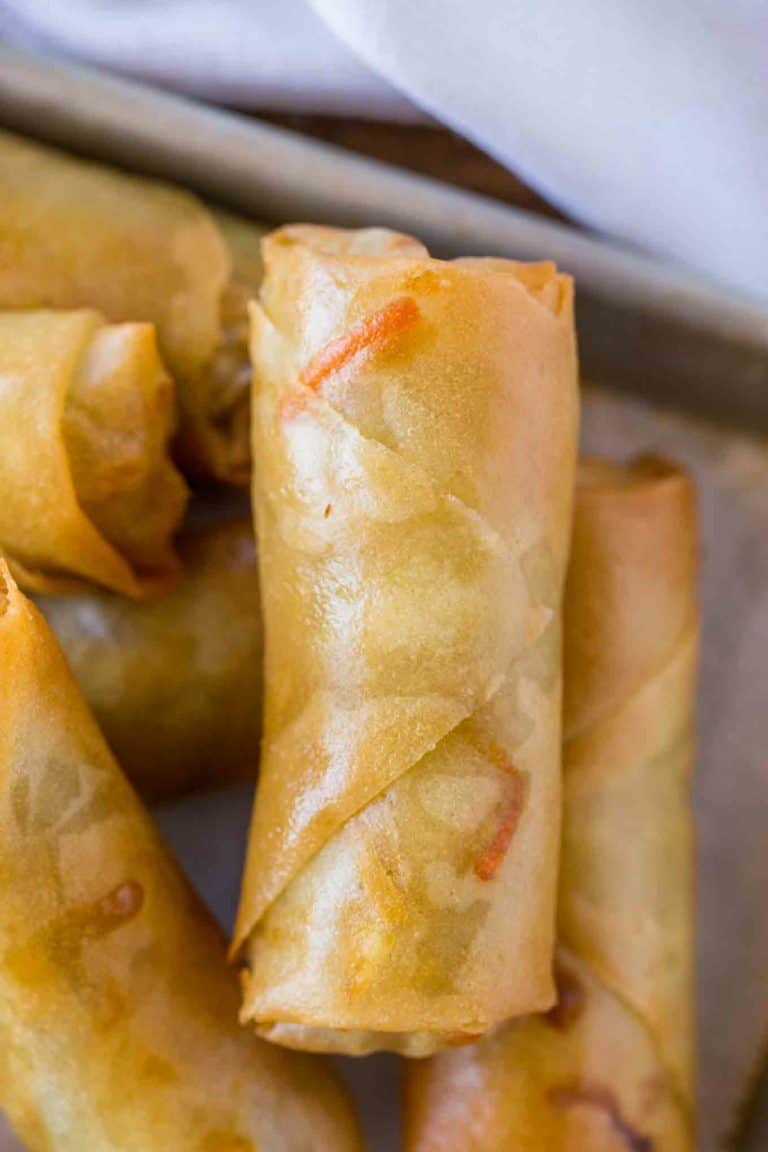 Ingredients
1/4

cup

canola oil

, divided

8

cups

napa cabbage

, sliced thinly

2

cloves

garlic

, minced

2

carrots

, sliced thinly

8

ounces

bamboo shoots

, sliced thinly

2

tablespoons

mirin

1/4

cup

low sodium soy sauce

2

teaspoons

sesame oil

2

tablespoons

cornstarch

24

8 inch square spring roll wrappers

canola oil

, for frying
Instructions
Add half the canola oil to a large heavy skillet on medium high heat and add in the napa cabbage cooking

8-10 minutes

while stirring until almost all the liquid it releases has cooked off.

Add in the garlic, carrots and bamboo shoots and cook for

1 minute

while stirring before adding in the mirin, soy sauce and sesame oil and stirring again then let filling cool completely.

Mix cornstarch with two tablespoons of water.

Lay out the spring roll wrapper, brush cornstarch slurry around the edges to moisten and add about 2 tablespoons of filling in a long rectangle shape, folding in from the sides and rolling the wrappers closed tightly.

Heat 3 inches of oil in a dutch oven to 325 degrees and fry the spring rolls until golden brown (about

2-3 minutes

).
Nutrition
Calories:
143
kcal
|
Carbohydrates:
14
g
|
Protein:
2
g
|
Fat:
3
g
|
Cholesterol:
1
mg
|
Sodium:
214
mg
|
Potassium:
104
mg
|
Sugar:
1
g
|
Vitamin A:
930
IU
|
Vitamin C:
7.3
mg
|
Calcium:
32
mg
|
Iron:
0.8
mg