Homemade Duck Sauce recipe for a sweet, tangy orange sauce perfect for dipping Chinese takeout favorites like spring rolls and wonton chips!
This delicious Duck Sauce is an excellent dipping Sauce for Egg Rolls and Spring Rolls, but it also tastes amazing drizzled on Chinese Dishes favorites like Chow Mein and Sesame Chicken.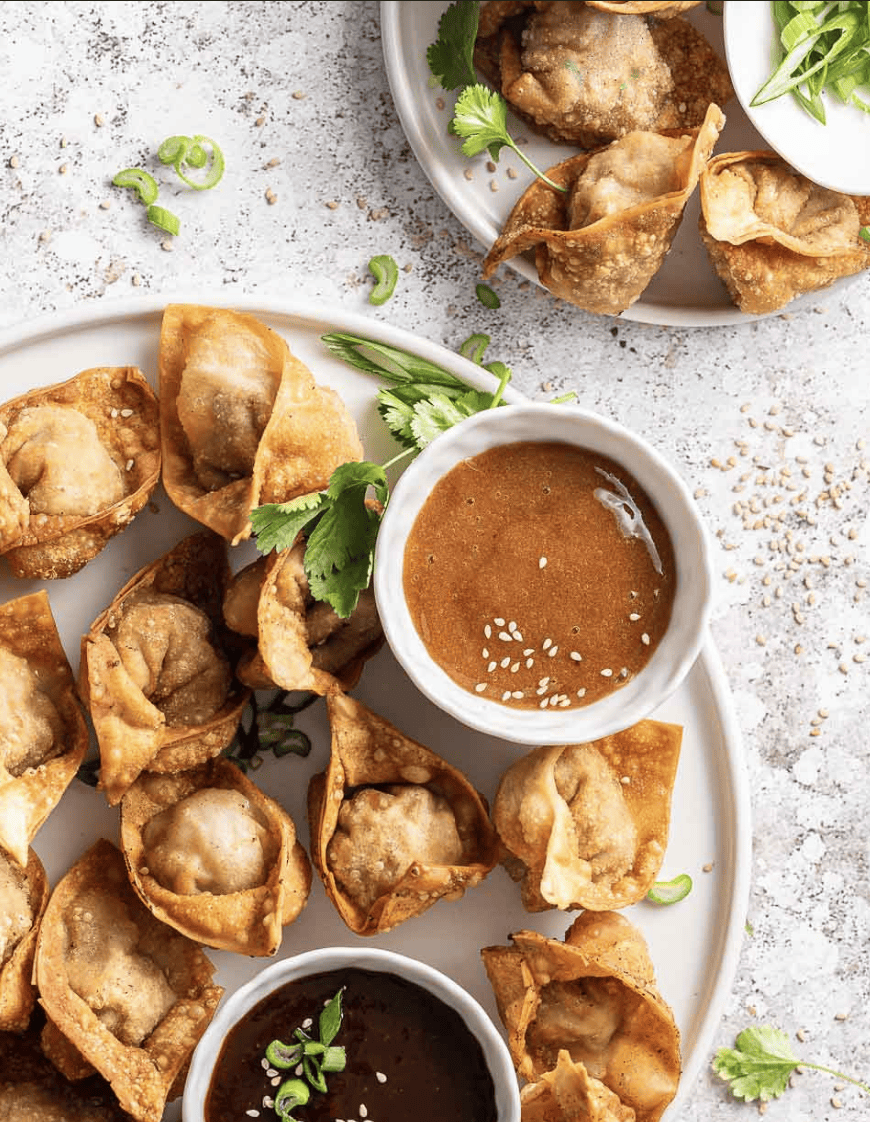 If you're a fan of Chinese takeout, especially fried appetizers like spring rolls and wonton chips, you're likely familiar with this sweet and tangy orange sauce. It's got a fruitier taste than Sweet and Sour Sauce, the other popular tangy sweet Asian takeout sauce. And unlike the bright red dipping sweet sauce, it's completely natural with no added food dye or sugar.
No more buying expensive bottles or begging for extra packets of Duck Sauce from your takeout place. With this recipe, you can easily whip it up and you don't even need to swing by a specialty market. If you enjoy making Asian food, you probably keep soy sauce and rice wine vinegar on hand. Garlic, ginger, and red pepper flakes are more staples you probably keep around. The only special ingredients are plum jam and apricot jam and those you can get at most stores!
What is Duck Sauce?
Duck sauce is a delicious Chinese condiment that perfectly balances sweetness and tanginess. The sour, fruity flavor comes from stone fruit jams like apricot jam and plum jam, and the fruit also gives a naturally light orange ting. Vinegar is added to give it a bit more tang and it has other classic Asian seasonings so it perfectly pairs with a variety of Chinese dishes. This sweet and sour sauce is great for dipping appetizers like fried wontons and crab rangoons, but it also is used as a condiment for main dishes like chicken and pork.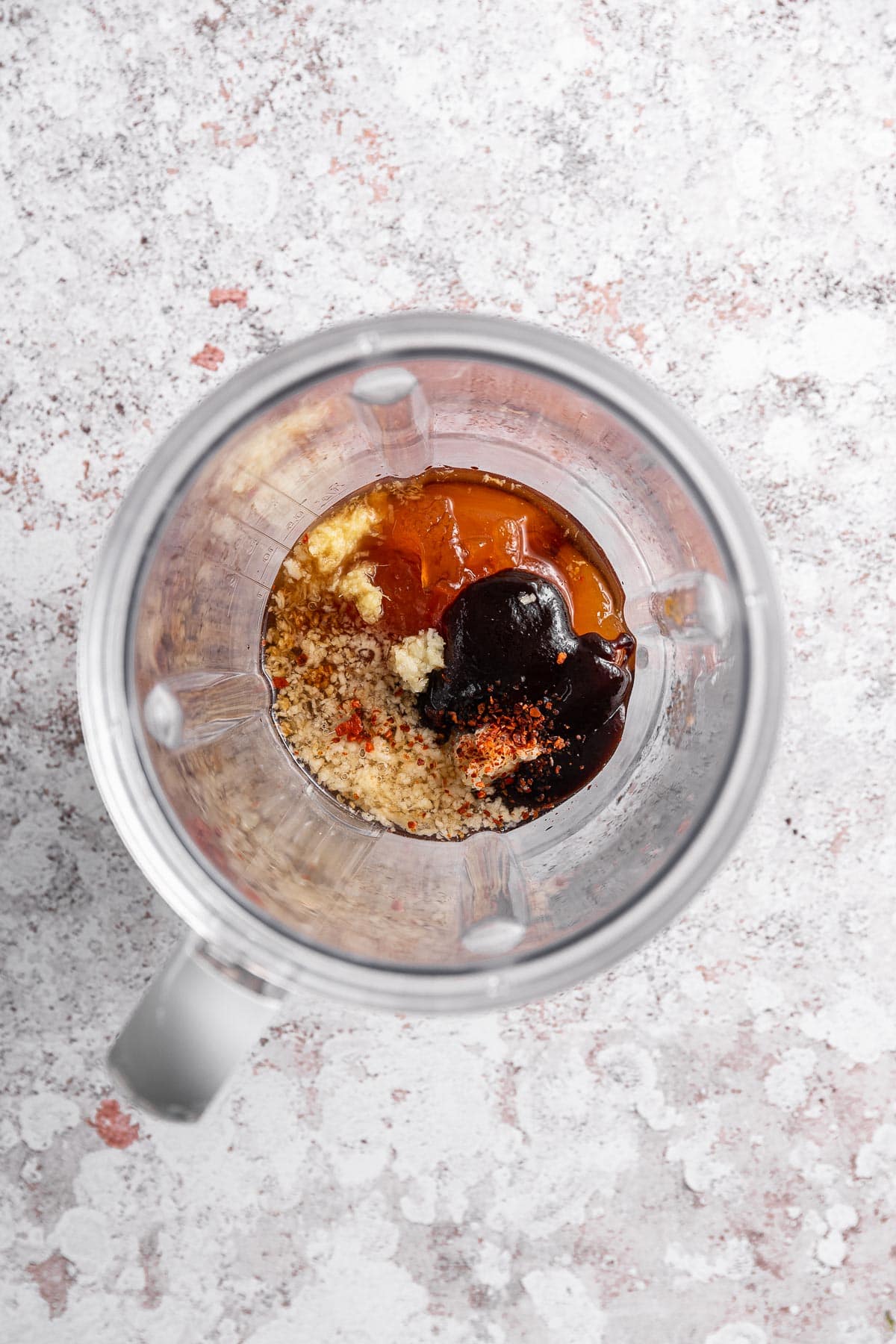 What is the difference between Duck Sauce and Sweet and Sour Sauce?
Sweet and Sour sauce is another popular Chinese condiment that is similar to Duck Sauce but there are some key differences. While both are sweet and tangy, Duck Sauce has a natural fruity sweetness and tends to have a smoother, jam-like consistency. On the other hand, Sweet and Sour Sauce is a thinner sauce that is more like a syrup with a sugary sweetness and with a more vinegary tang.
How to Make Duck Sauce
Blend Sauce: In a blender, add the apricot jam, plum jam, soy sauce, minced garlic, minced ginger, red pepper flakes, and vinegar. Puree until the mixture is smooth.
Notes: If the mixture is too thick, add a tablespoon of water, then blend. Repeat until it's the consistency you want. You can also heat the sauce over low heat if you want to serve it warm.
Serve and Store: Transfer the sauce to a dipping bowl to serve right away, or store in an airtight container in the fridge for up to 2 weeks.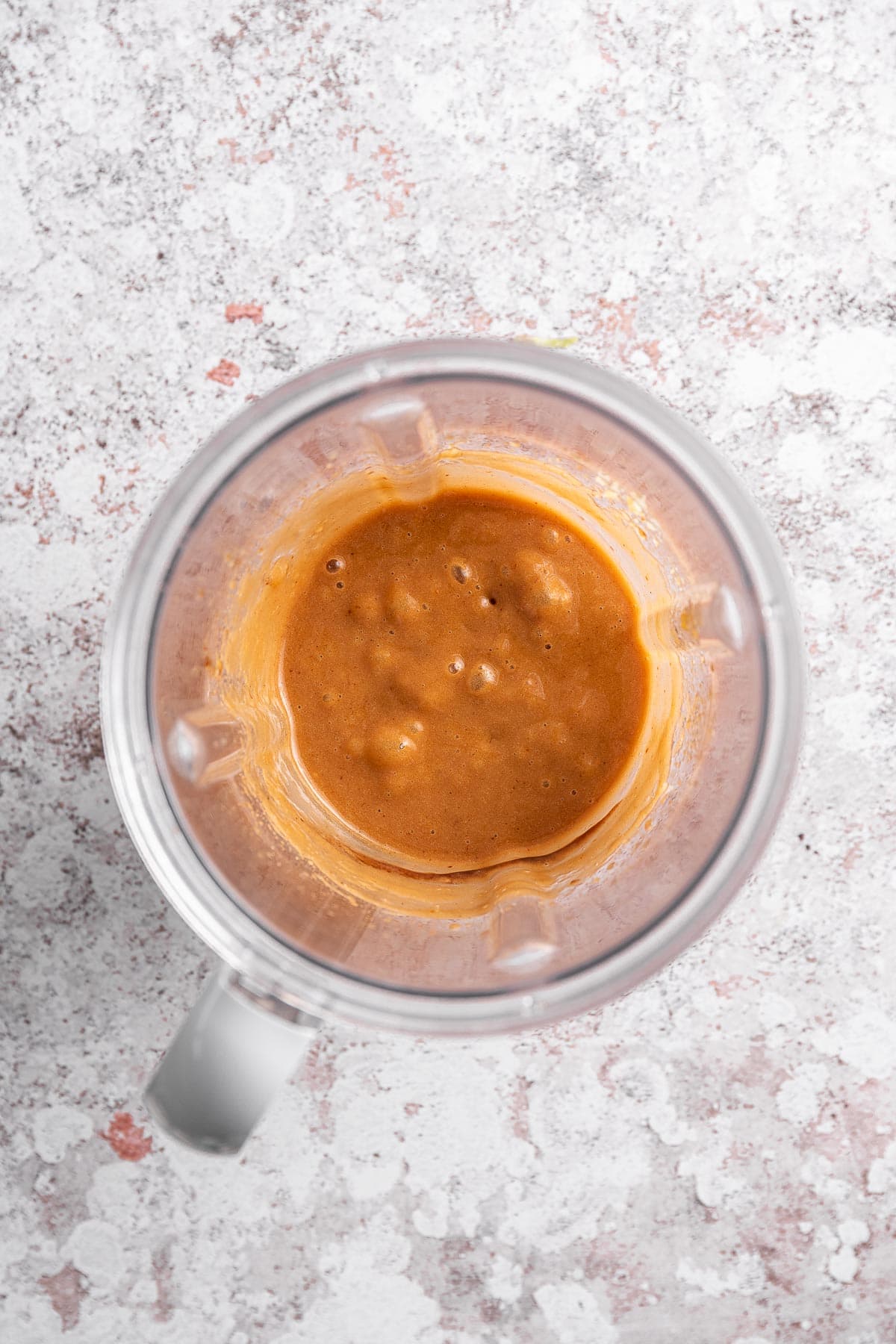 Crispy Asian Appetizers to Dip in Duck Sauce!
FAQs for Duck Sauce
What does Duck Sauce taste like?
Duck sauce has an amazingly unique sweet and sour flavor that tastes more fruity than syrupy thanks to the combination of apricot and plum jams. It's got a deep warm fruit flavor that has hints of garlic and ginger plus a delicious tang from the rice vinegar.
What is Duck Sauce made of?
Despite the name, Duck Sauce is not made with duck or any kind of meat. Instead it is made with a blend of apricot and plum jam, plus classic seasonings used in Chinese cuisine like rice vinegar, soy sauce, ginger and garlic.
Why should you make Duck Sauce at home?
You should make your own delicious Duck Sauce at home because it's super quick and easy to make and it's definitely more budget friendly than buying a jar from the store. Plus you get to have way more than the little amount in the takeout packets if you make a big batch at home!

Create a free account to Save Recipes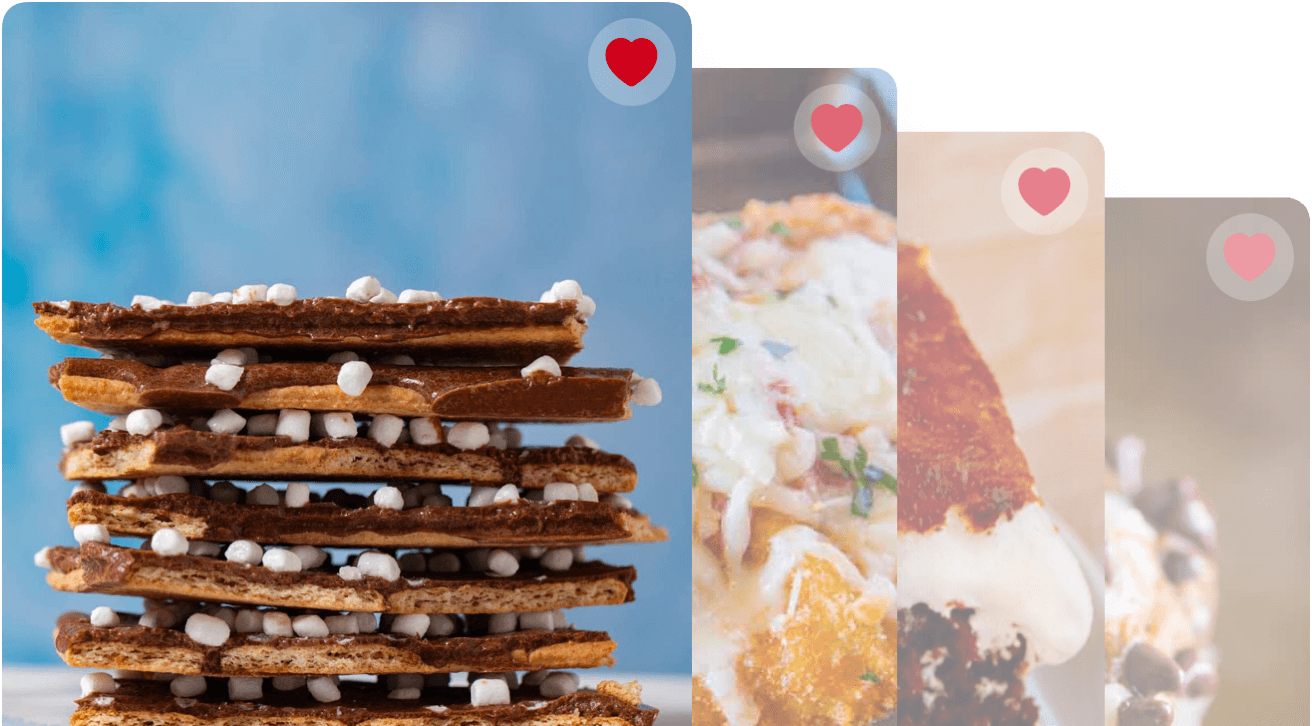 Key Ingredients
Apricot and Plum Jam: Simple fruit preserves are the secret ingredient to getting that perfect sweetness and silky texture. Apricot has a delicate floral flavor while plums are slightly more earthy and both have a tangy fruity sweetness.
Soy Sauce: The soy sauce gives the sauce a savory undertone that balances the sweetness of the jams. Its subtle saltiness enhances the overall flavor profile without overpowering the delicate fruit flavors.
Aromatics: The fresh ginger's spicy and slightly citrusy notes and the garlic's pungent earthiness, give the sauce a vibrant kick. They are popular seasonings in many Asian recipes so it helps the sauce be the perfect compliment to your favorite dishes.
Red Pepper Flakes: The pepper flakes add a bit of heat and balance to the sweet and sour flavors, without being overly spicy. If you want it to be spicier, add a pinch more pepper flakes, or you can omit it all together.
Rice Wine Vinegar: The rice wine vinegar adds acidity that cuts through the sweetness and while bringing out the naturally sour flavor in the fruit. Rice wine vinegar is the same thing as rice vinegar, but it is NOT the same as rice wine! If you don't have rice wine vinegar, you can use apple cider vinegar or white wine vinegar.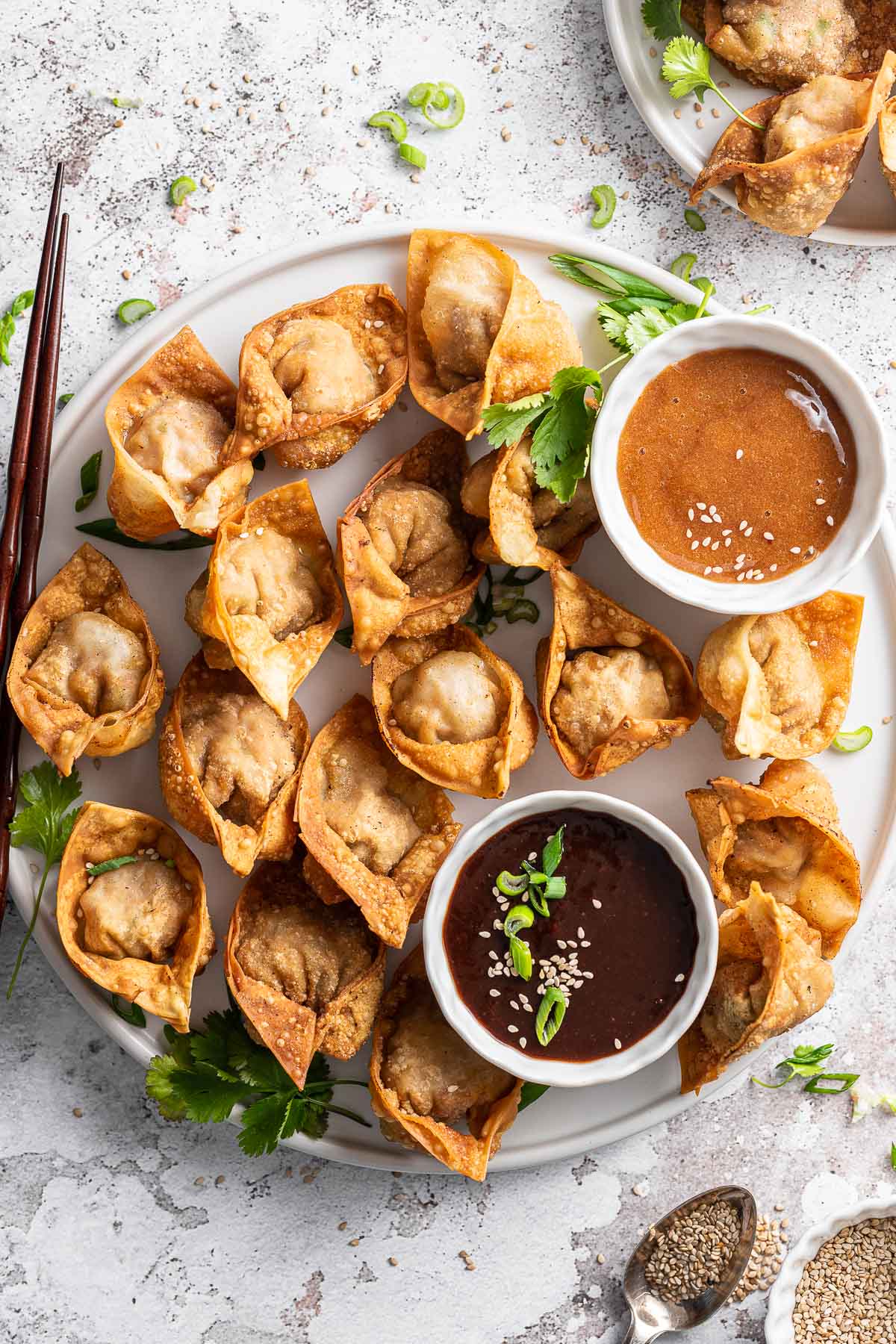 Can Duck Sauce be made ahead of time?
Absolutely you can make Duck Sauce in advance! In fact, making Duck Sauce ahead of time lets the flavors really come together. Whip up a batch a day or two before you want to serve it and keep it in the fridge in a sealed container. You could also freeze it for later. Simply divide the sauce in an ice cube tray and freeze until solid. Store the frozen duck sauce cubes in a freezer bag. Thaw cubes in a sealed container in the fridge overnight or melt them over low heat, stir really well and serve.
Variations
Spicy: Give your Duck Sauce a fiery kick by adding spicy ingredients like chili paste, hot pepper sauce, or increasing the red pepper flakes.
Jam: Instead of apricot or plum jam, try making this tasty sauce with other fruit jams or purees. Try things like mango puree, Strawberry Jam, pineapple preserves, or orange marmalade.
Orange: You can make this sauce taste more like the sauce for Orange Chicken. Just swap the apricot jam and plum jam with orange marmalade and add some fresh orange zest to the sauce.
How to Serve Duck Sauce
Besides being a classic condiment and dipping sauce for your favorite Asian dishes, you can use this sauce in other, creative ways like this:
Chicken Wings: This tangy, sweet sauce would taste amazing on some crispy chicken wings! Toss hot Baked Chicken Wings in the sauce for an Asian twist on BBQ wings. Add some heat with the variations above for hot and spicy wings.
Meat Glaze: You can also use it as a cooking sauce to make Grilled Chicken or Baked Pork Chops. Simply marinade the meat in the sauce and then baste the meat occasionally as cooks. Finish with a glaze of fresh Duck Sauce (that hasn't been marinating with raw meat).
Pizza: Instead of balsamic glaze, try drizzling this awesome sauce over a basic pizza, like Pepperoni Pizza, for a sweet and sour flavor to balance the rich and savory flavors.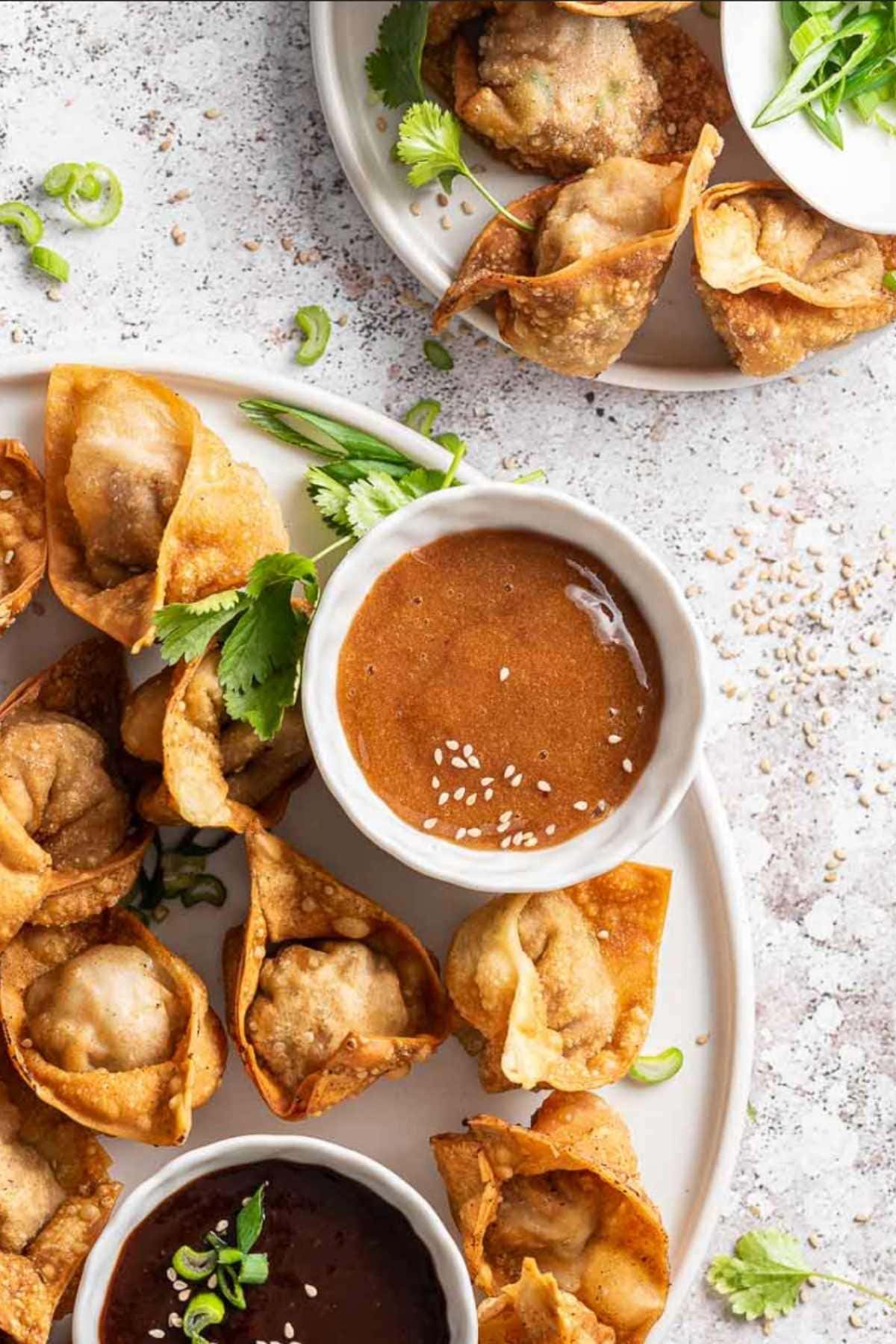 Our Most Popular Chinese Recipes!
How to Store
Serve: You can serve Duck Sauce as is, but it's even better warmed up when you are using it for dipping. It can be at room temperature for up to 2 hours before it needs to be stored.
Store: You should discard any leftover sauce that has been used for dipping, but any sauce that hasn't touched other food can be kept for up to 2 weeks. Store in an airtight container for up to 2 weeks in the fridge.
Freeze: You can freeze Duck Sauce for up to 3 months, just as long as it hasn't been served. Store in a freezer safe container or freeze in an ice cube tray then transfer to a freezer bag for individual servings. Warm over low heat, stirring occasionally or thaw overnight in the fridge.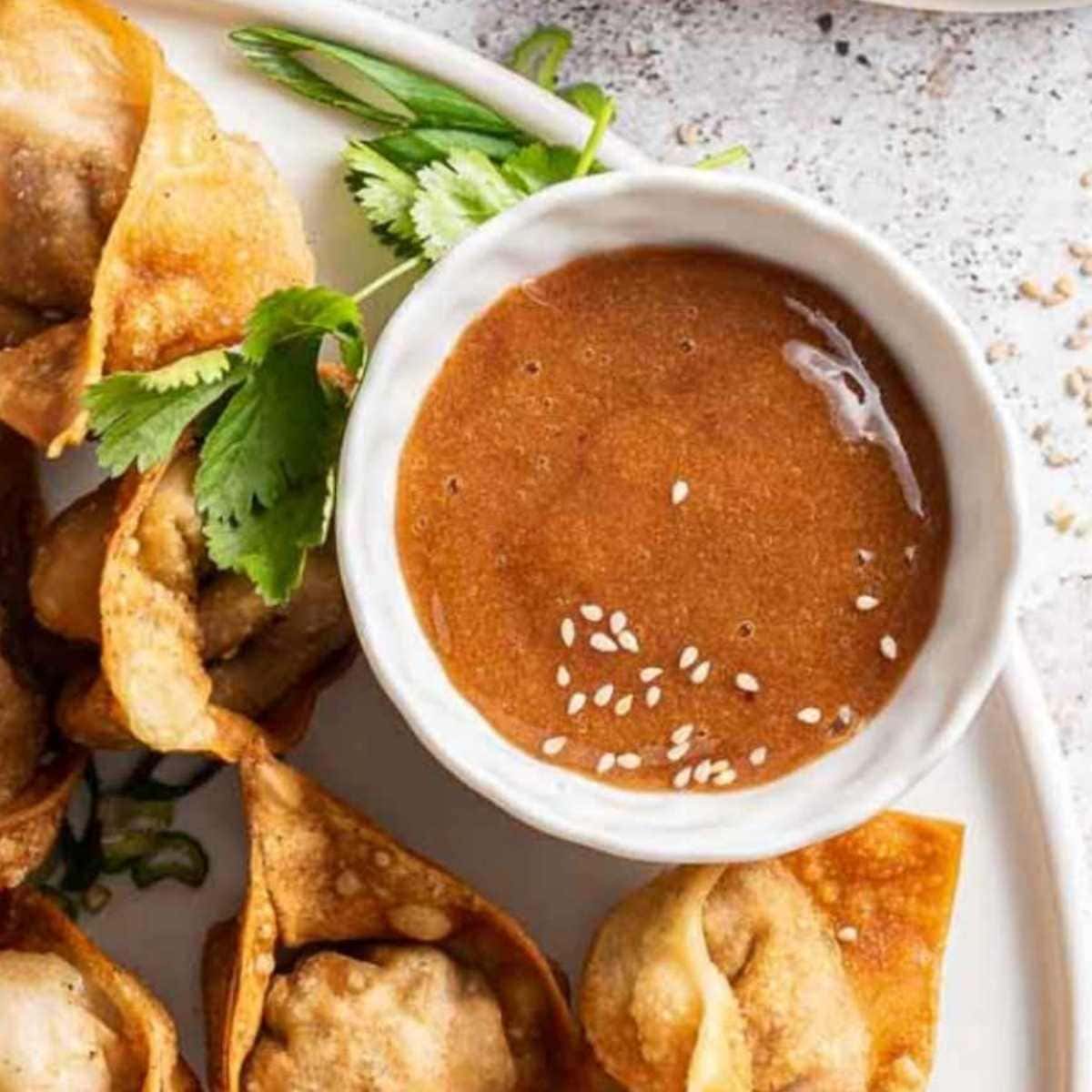 Ingredients
1

cup

apricot jam

2

tablespoons

plum jam

1/2

teaspoon

low sodium soy sauce

2

cloves

garlic minced

1

teaspoon

fresh ginger minced

1/4

teaspoon

crushed red pepper flakes

1/3

cup

rice wine vinegar

water if needed to thin
Instructions
Add the apricot jam, plum jam, soy sauce, garlic, ginger, crushed red pepper flakes and rice wine vinegar in a blender and process for one minute until smooth.

If the sauce is still thick add in 1 tablespoon of water at a time until thin enough.

Reserve in a dipping bowl until wontons are ready.
Nutrition
Calories:
71
kcal
|
Carbohydrates:
18
g
|
Protein:
0.3
g
|
Fat:
0.1
g
|
Saturated Fat:
0.004
g
|
Polyunsaturated Fat:
0.01
g
|
Monounsaturated Fat:
0.004
g
|
Sodium:
21
mg
|
Potassium:
27
mg
|
Fiber:
0.2
g
|
Sugar:
12
g
|
Vitamin A:
63
IU
|
Vitamin C:
3
mg
|
Calcium:
7
mg
|
Iron:
0.2
mg