Classic Chinese Chow Mein with authentic ingredients and easy swaps to make this a pantry meal in a pinch! You won't miss the takeout!
Chinese Food Recipes are among the most popular on the site, and for great reason! You can save money and control the oil and sodium when you make your favorites at home like Orange Chicken, Mongolian Beef, and Fried Rice.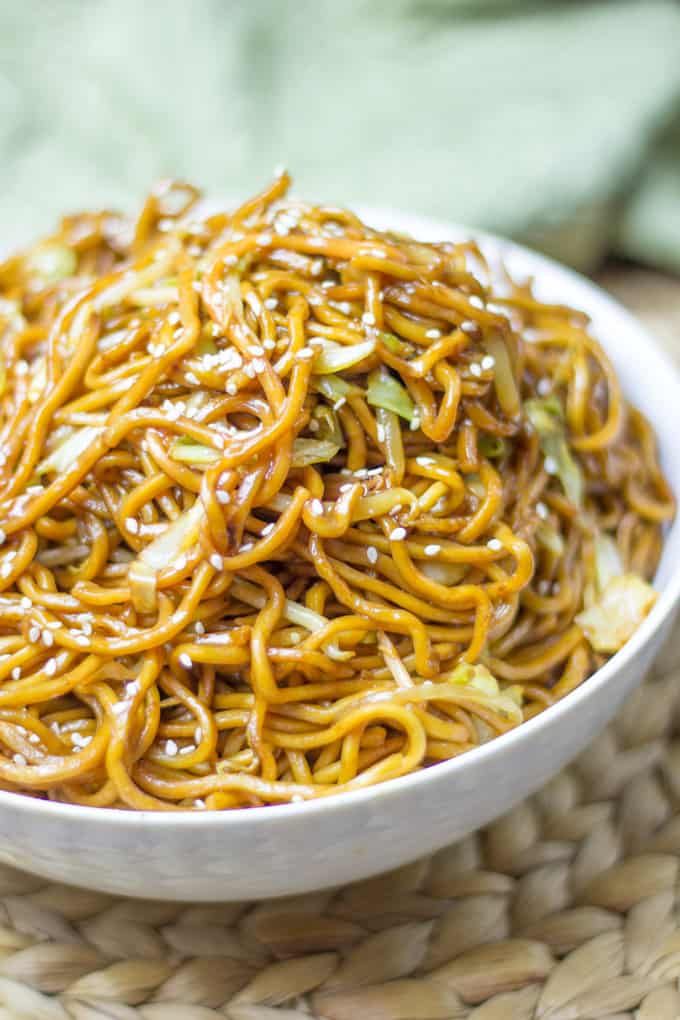 Classic Chinese Chow Mein is one of those dishes that seems elusive, like there is some secret recipe that all Chinese restaurants know and no matter what you do at home it is just never the same. I won't lie and say you can drop some spaghetti into the pot and add some regular soy sauce and make Chow Mein magic happen, but with a quick trip to your local Asian grocer (or Amazon) you can make truly authentic Classic Chinese Chow Mein in less than 20 minutes.
And you will never go back to anything less afterwards!
Some of the sauces in this Classic Chinese Chow Mein can be a bit confusing, soy sauce and dark soy sauce are definitely different things, so if you would like to learn more about it, you can look at this post from Serious Eats. Nowadays with so many international food options at supermarkets, yours probably carries all the ingredients in the recipe, but if you have a local Asian grocery store it is also worth making a quick trip.
Then serve up your pasta with some other awesome Chinese recipes like Spicy Cashew Chicken, Orange Peel Chicken, Garlic Hunan Beef or any of the giant list of Panda Express recipes all over the site!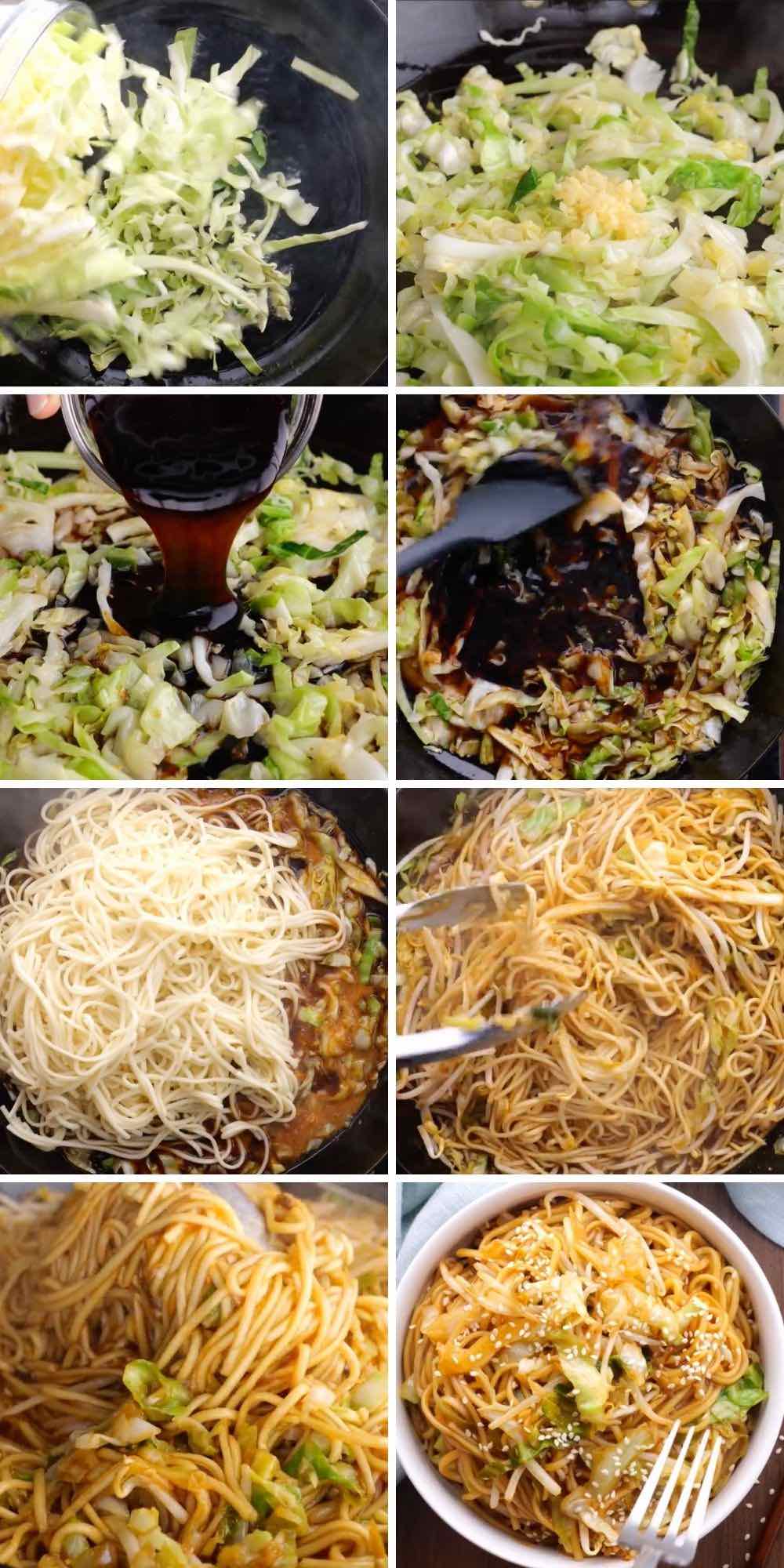 Create a free account to Save Recipes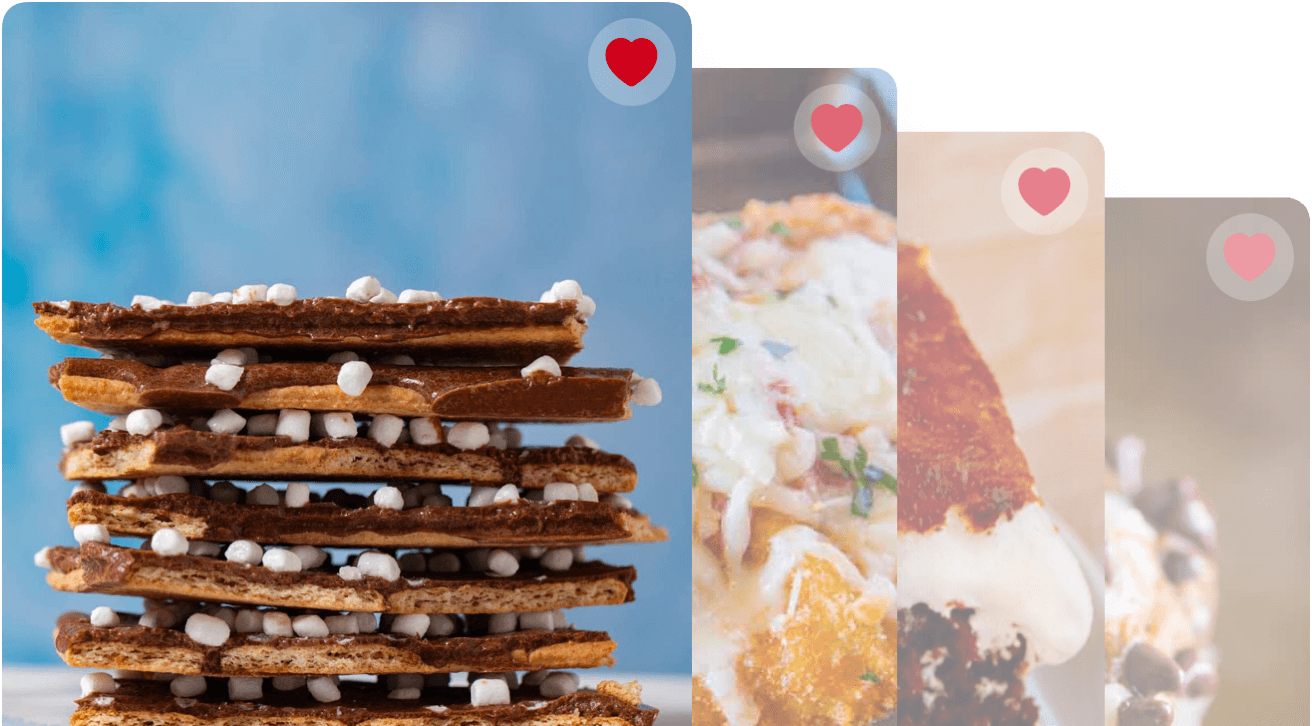 Frequently Asked Questions
What proteins can be added to Classic Chinese Chow Mein?
Add the protein of your choice! Chicken, Shrimp, Beef, Tofu, etc.
How do I add more veggeis to Chow Mein?
Spiralize some zucchini and carrots! Add the carrots with the celery and add the zucchini when you add the pasta. You can even replace some or all of the noodles with spiralized veggies for a low carb version.
What other toppings go well on Chow Mein?
Try adding chopped peanuts or cilantro and a squeeze of lime to add a fresh dimension to this dish.
How do you make crispy pan fried Chinese noodles?
Before adding in your noodles, in a large pan add a couple of tablespoons of oil and on a high heat add the noodles until crispy on both sides for a quick pan fried noodle option!
How do I make a spicy version of Chow Mein noodles?
Add some heat with Sriracha, chili garlic paste or crushed red pepper to kick up this dish in a hurry.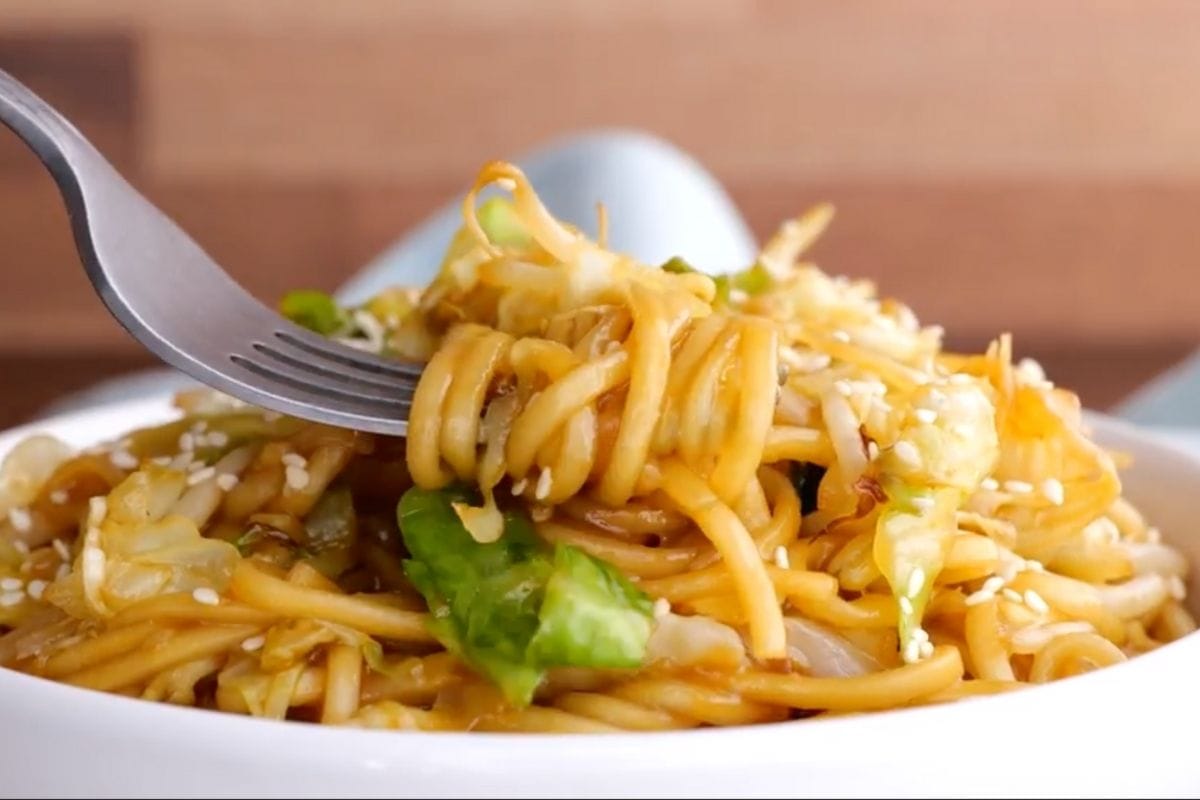 How to Store Classic Chinese Chow Mein
Serve: Classic Chinese Chow Mein can be kept at room temperature up to 2 hours before it should be refrigerated.
Store: Sealed in an airtight container, Chow Mein will last up to 5 days in the refrigerator.
Freeze: Freeze Chinese Chow Mein in an airtight container or freezer safe bag for 2-3 months. Defrost overnight before reheating, adding some soy sauce if needed.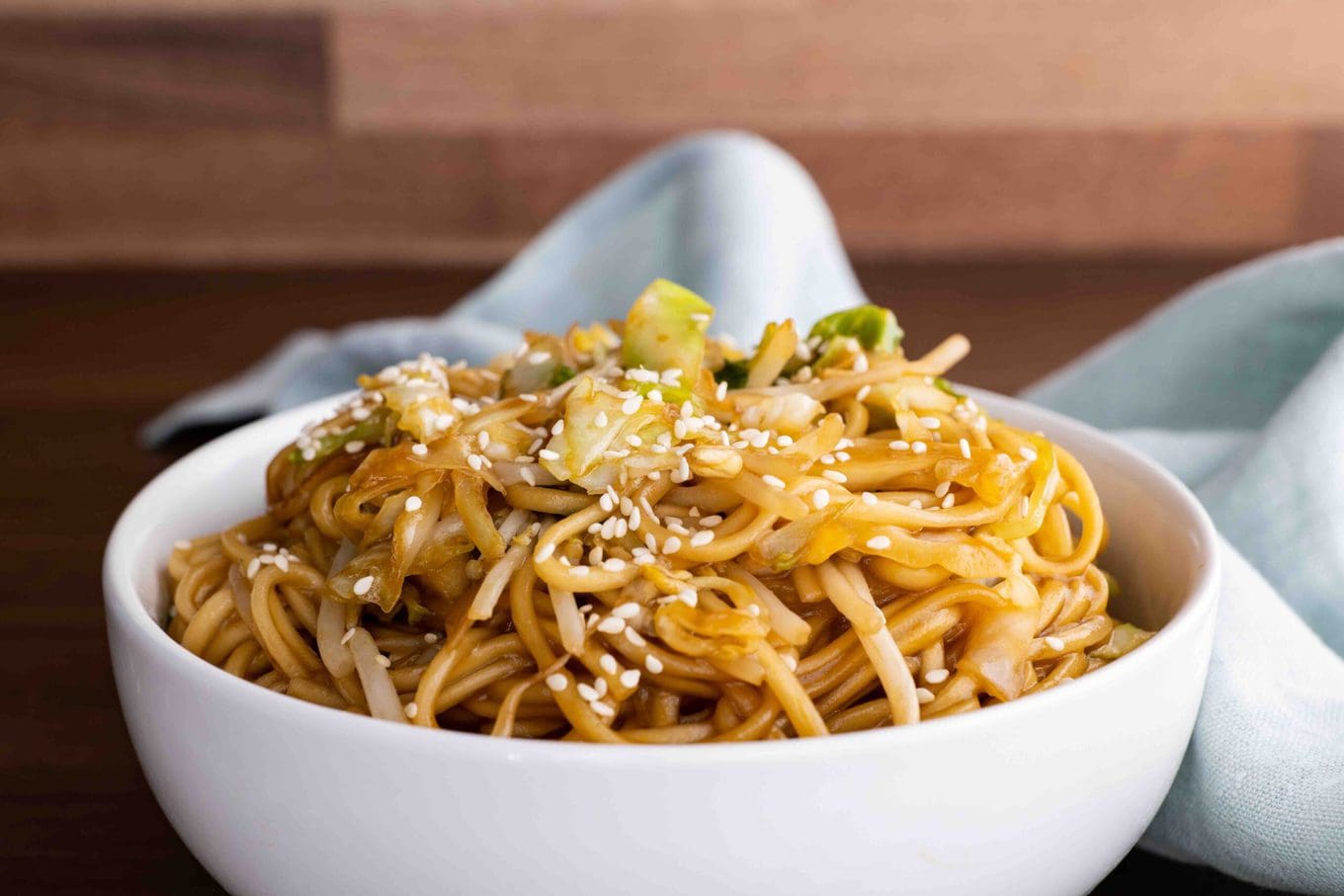 Ingredients
2

tablespoons

canola oil

1/4

head

cabbage

, thinly sliced

2

cloves

garlic

, crushed and minced

2

tablespoons

sweet soy sauce

(aka Kecap Manis)* see note for homemade substitute

2

tablespoons

soy sauce

4

tablespoons

oyster sauce

1

cup

water

12

ounces

chow mein noodles

, cooked a minute shy of the directions*

6

ounces

bean sprouts

(optional)

sesame seeds for garnish

(optional)
Instructions
Heat a large pan or wok on high heat.

Add two tablespoons of canola oil to the pan and add the cabbage.

Cook

2-3 minutes

until wilted, add the garlic and cook for an additional

30 seconds

.

Add the soy sauce, sweet soy sauce, oyster sauce and water and bring to a boil for

1 minute

.

Add in the pasta and bean sprouts and toss to coat.
Notes
To make homemade Kecap Manis, add 1 ½ teaspoons of soy sauce and 1 ½ teaspoons of molasses or dark brown sugar with a tiny pinch of ground anise. This is a decent substitute, but if you can get the original the flavor will be even deeper.
If you can't find chow mein noodles you can substitute yakisoba noodles and just toss the packet and use the noodles only.
Nutrition
Calories:
431
kcal
|
Carbohydrates:
73
g
|
Protein:
14
g
|
Fat:
8
g
|
Sodium:
1694
mg
|
Potassium:
92
mg
|
Fiber:
5
g
|
Sugar:
10
g
|
Vitamin C:
6.1
mg
|
Calcium:
14
mg
|
Iron:
3.3
mg