Sweet and Sour Sauce is the classic tangy sweet dipping sauce of Chinese restaurants with just six ingredients ready in less than 10 minutes!
If you've followed along with the site, you've learned that we love bringing you classic Chinese Food recipes to make at home, along with flavorful sauces like Spicy Mayo.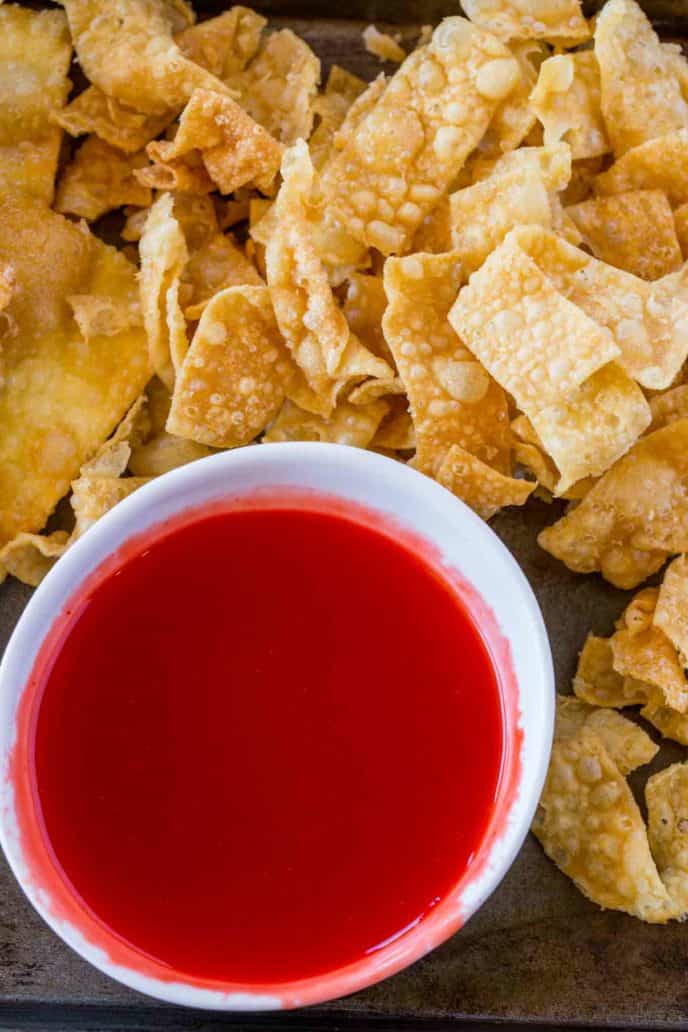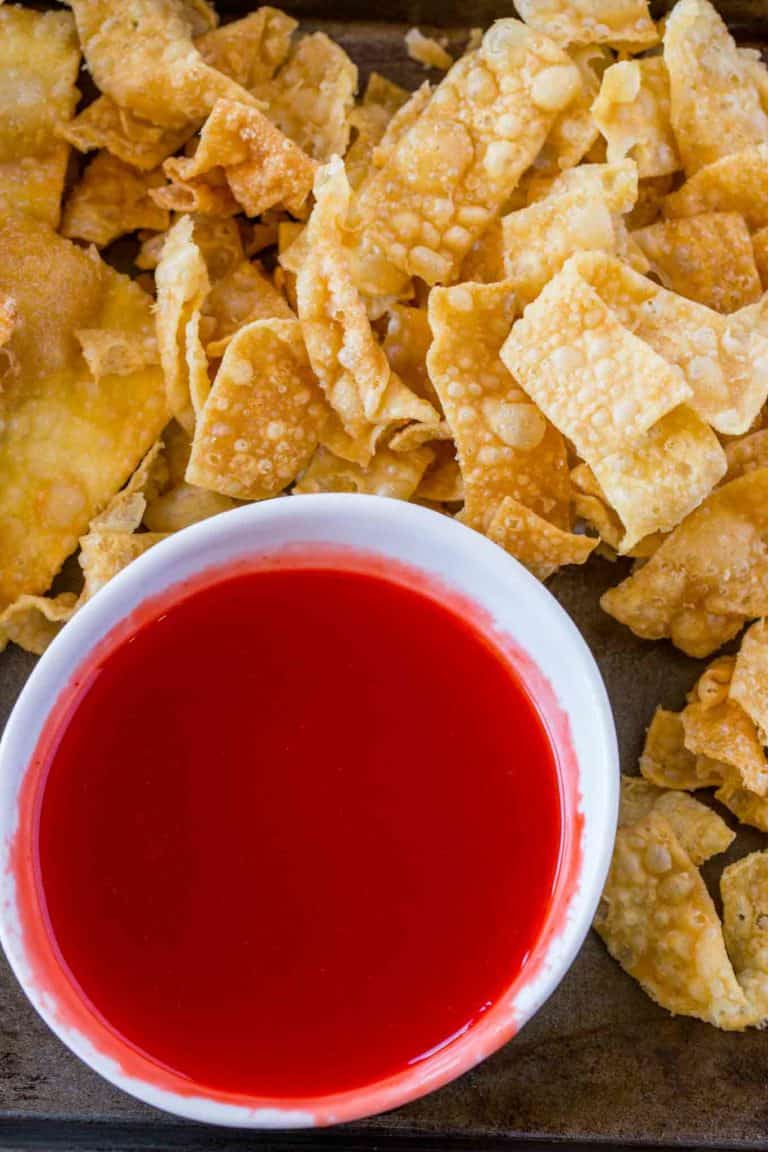 This is a classic version of your favorite takeout sauce. You can also try making a Panda Express Sweet and Sour Sauce if you're looking for that distinct flavor. That sauce is based on a completely different recipe using white vinegar and plain sugar, while this is sweet and sour pineapple juice recipe with brown sugar and rice vinegar as the base. Because of the white vinegar in the Panda Express version, the flavors in that recipe are much sharper than the flavors in this one.
Make this with Crab Rangoon for dipping as an appetizer and this makes for an easy Chinese takeout meal at home! Pairs well with Orange Chicken and Chicken Lo Mein or Classic Chinese Chow Mein.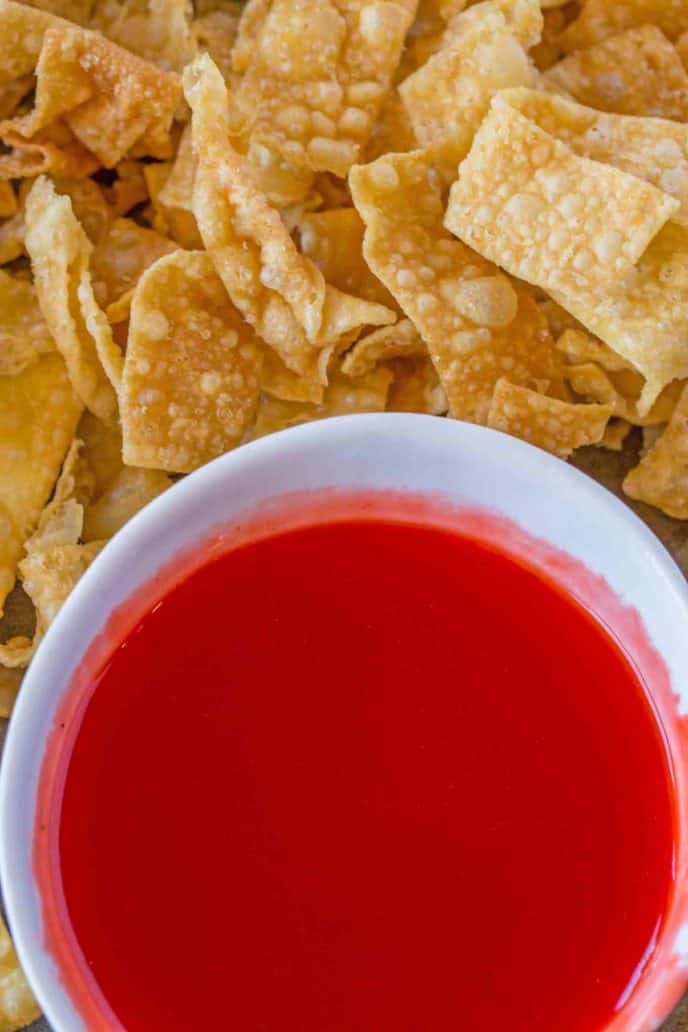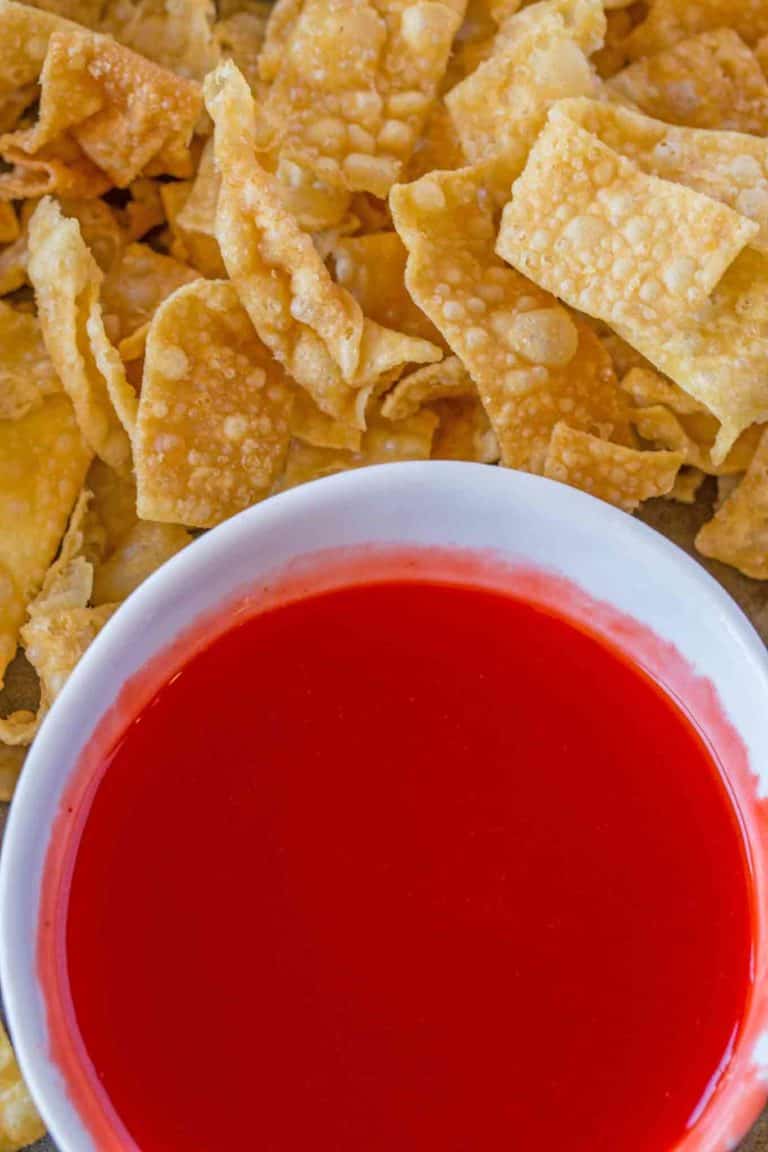 Create a free account to

Save Recipes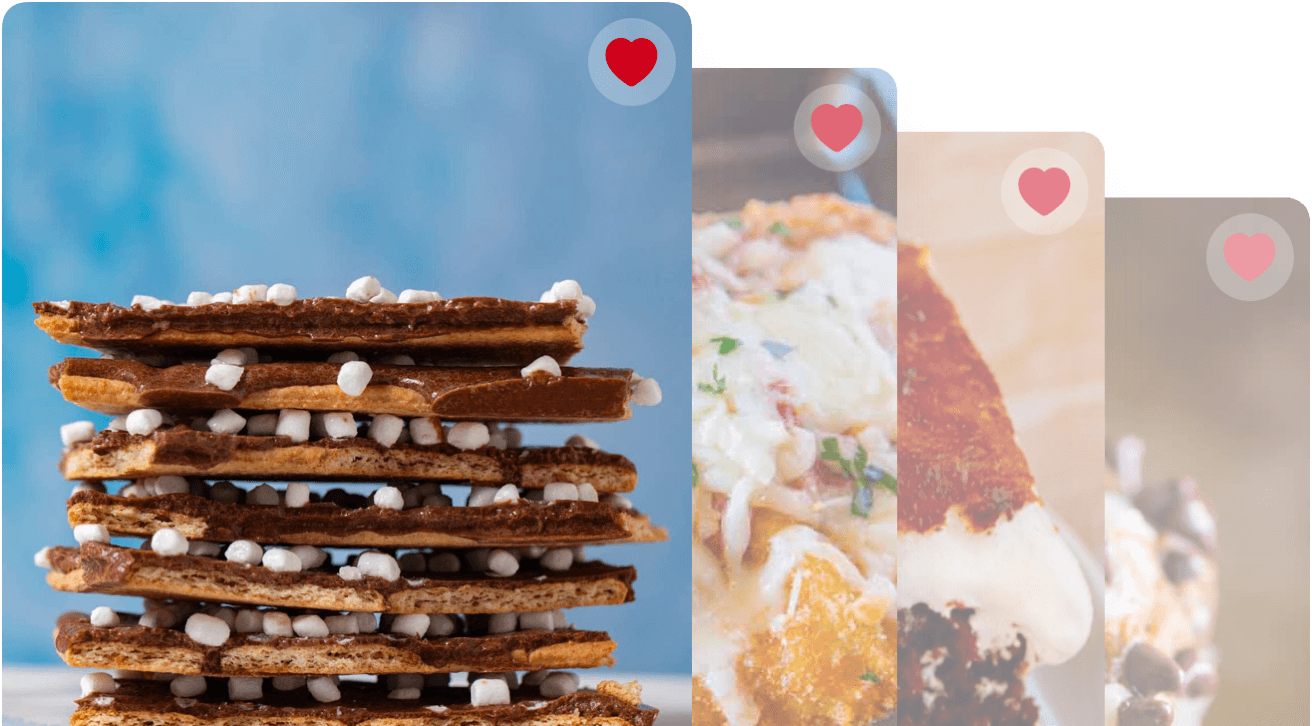 Frequently Asked Questions
How do you make Chinese sweet and sour sauce?
Sweet and Sour Sauce is as easy as bringing a few ingredients including pineapple juice, brown sugar, and soy sauce to a boil before adding a cornstarch slurry to the mixture to thicken it. The classic red color from sweet and sour sauce comes from red food coloring (which is completely optional).
How do you make sweet and sour sauce thicker?
A mixture of cornstarch and water is added to the pot of ingredients to thicken the sweet and sour sauce. If you are missing cornstarch, do not boil down the sauce before adding in the cornstarch mixture as it can become much too overpowering with the amount of sugar and vinegar in the sauce. Instead use arrowroot powder, or if all else fails, a mixture of flour and water.
Can you use this sweet and sour sauce for chicken or pork?
YES, absolutely. There is a Sweet and Sour Chicken on the site but this recipe for the sauce would be a perfect swap for the sauce in the recipe. If you have tempura battered chicken or pork, all you have to do is quickly sauté some onion and bell pepper chunks with come pineapple chunks and toss it with this sauce.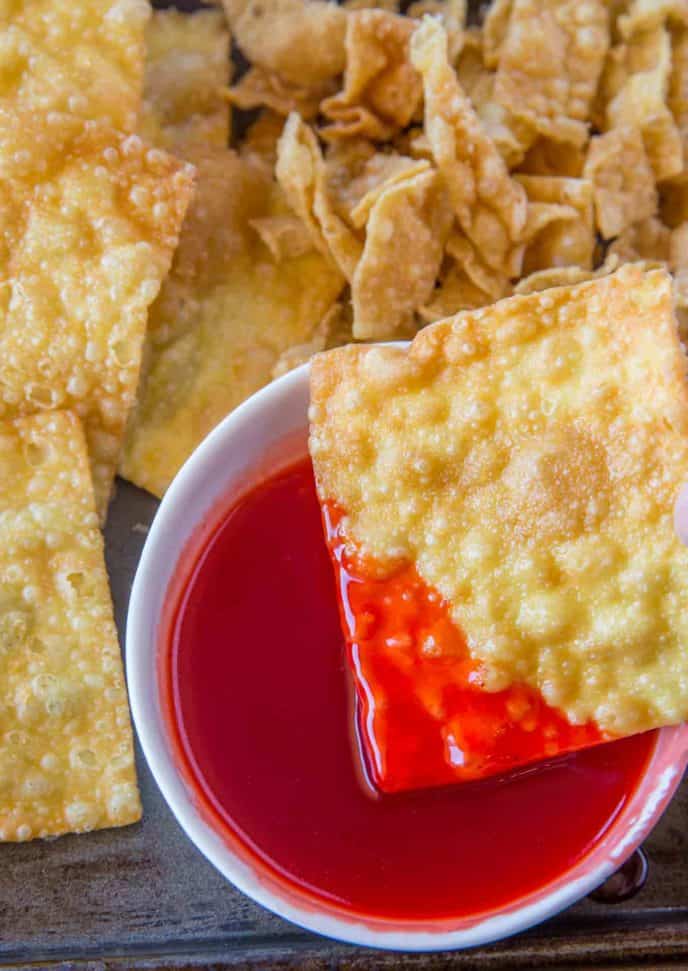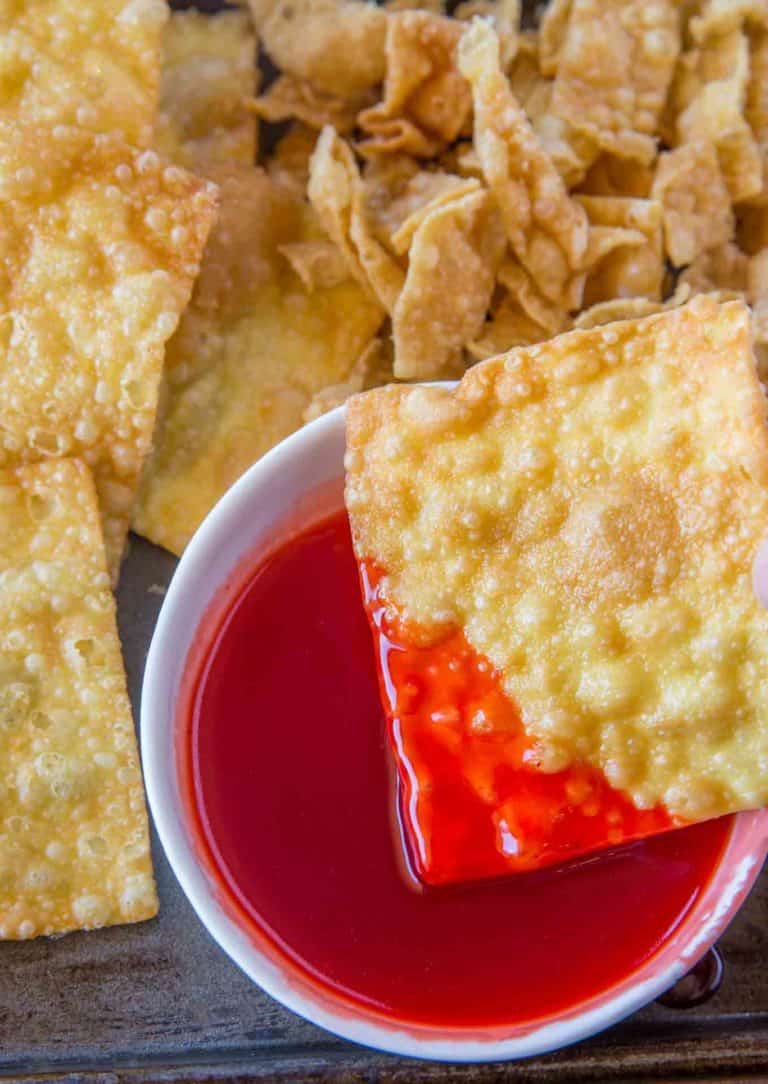 More Classic Chinese Food Recipes
How to Store Sweet and Sour Sauce
Serve: Sweet and Sour Sauce can be kept at room temperature for up to 2 hours.
Store: Sealed in an airtight container, Sweet and Sour Sauce can be kept in the refrigerator up to 2 weeks.
Freeze: Sealed in an airtight container, Sweet and Sour Sauce can be kept in the freezer up to 3 months.


Instructions
Add the pineapple juice, light brown sugar, rice vinegar, ketchup, soy sauce and food coloring to a saucepan on medium heat.

Stir well until it comes to a boil.

Mix the water and cornstarch together and add it to the saucepan.

Whisk well until the cornstarch is fully incorporated and the sauce has thickened.

Allow to cool before serving.
Nutrition
Calories:
168
kcal
|
Carbohydrates:
40
g
|
Sodium:
279
mg
|
Potassium:
160
mg
|
Sugar:
35
g
|
Vitamin A:
75
IU
|
Vitamin C:
6.5
mg
|
Calcium:
31
mg
|
Iron:
0.5
mg