Kung Pao Chicken is the spicy sweet Chinese stir-fry you love, easily made at home. Better than takeout and ready in only 30 minutes!
Panda Express Kung Pao Chicken may not be the most authentic Chinese Food Recipe, but it is definitely one of the tastiest! This version of Kung Pao is just as delicious with common ingredients you find at any grocery store.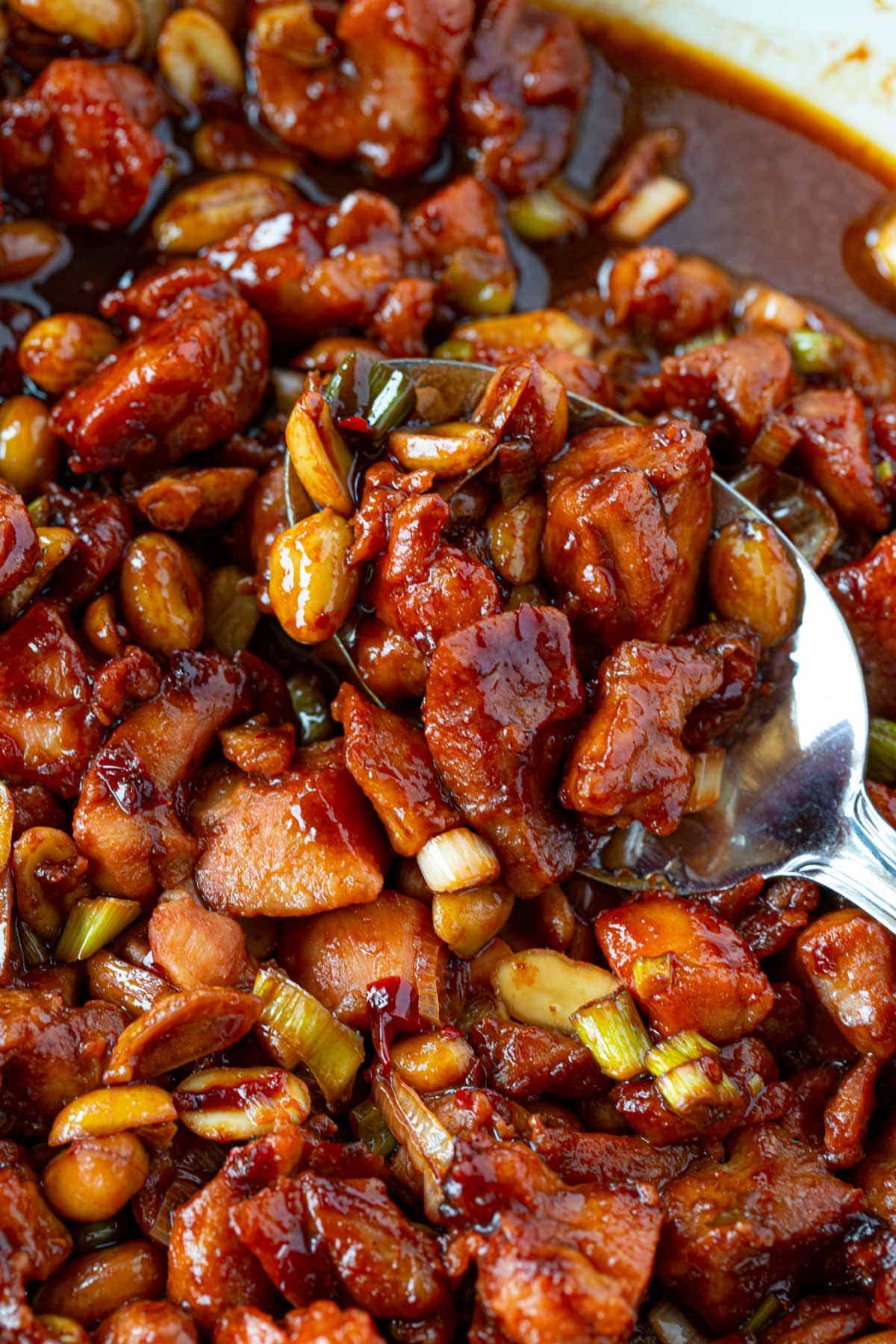 Kung Pao Chicken is one the most recognizable Chinese-American take out dishes. The slightly spicy yet sweet sauce, dark red chili peppers, crispy tender chicken, and crunchy peanuts come together for an unforgettable, iconic stir-fry. This easy version is perfect for weeknight cravings and ready in less time than delivery!
This Kung Pao Chicken recipe tastes like the Chinese-American version you are used to, with ingredients that you can easily find at any grocery store. The most complicated ingredient in this recipe is the dried red chili peppers and those can be found in the Hispanic or Asian food sections. Look for little baggies of spices and chiles for the dried red chilies.
The biggest misconception about Kung Pao Chicken is that it's super spicy. Yes, if you chomp down on a dried chile you may have a bad time, but the spiciness of Kung Pao Sauce isn't that intense overall. If you prefer a mild sauce you could leave out dried chilis and the red pepper flakes all together and replace with white pepper.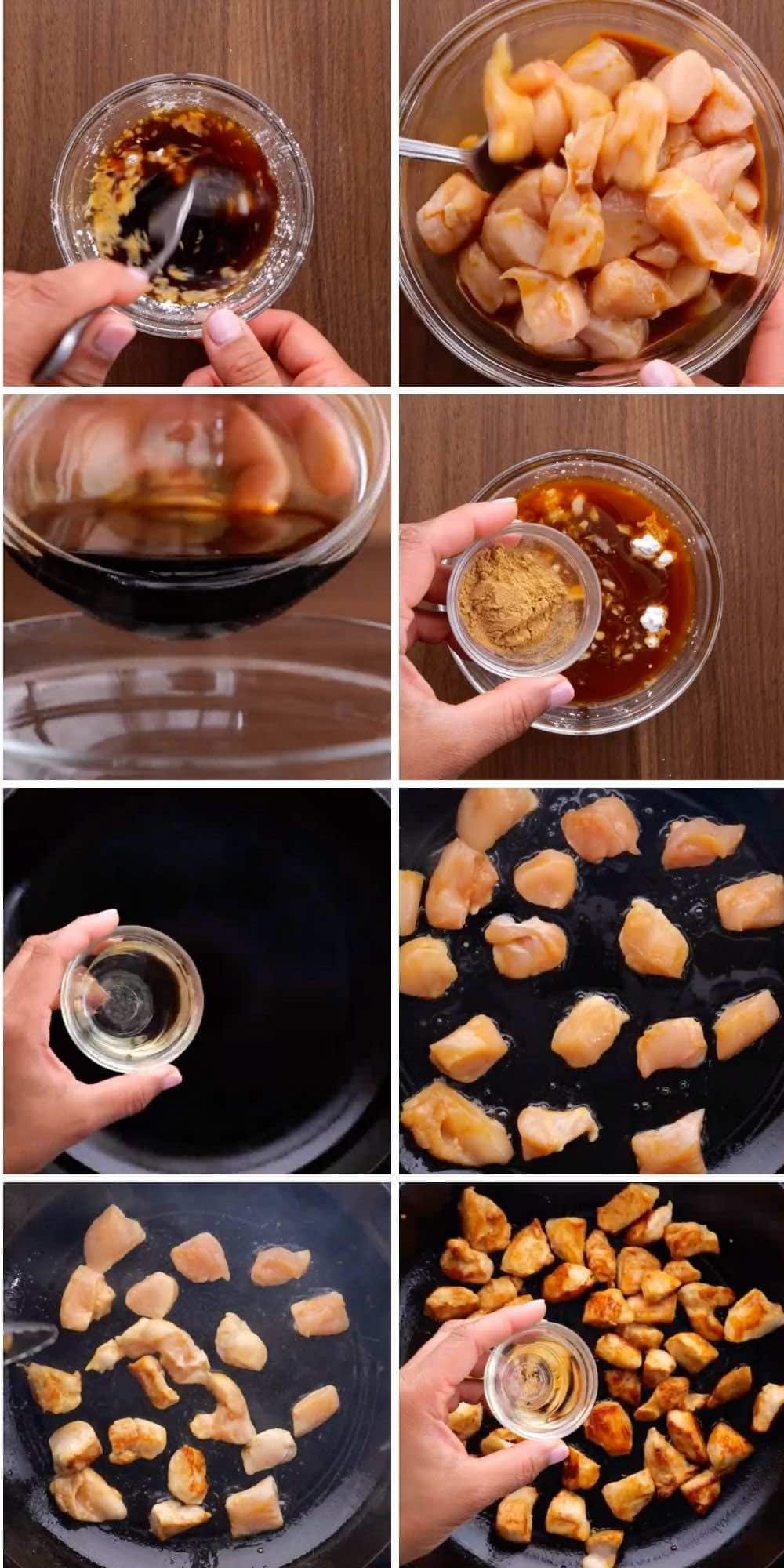 More Delicious Chinese Food Recipes
Unlike a lot of stir-fry dishes, Kung Pao Chicken is marinated before you cook it. You don't need to marinate the chicken very long, just about 15 minutes will do. The marinade locks in the moisture, keeping the chicken breast juicy while it's fried at high heat. To cut down on prep time, make the sauce while your chicken breast is marinating.
Kung Pao Chicken is great with starchy sides like White Rice and Fried Rice to soak up all that delicious Kung Pao Sauce. In fact, we recommend doubling the sauce and serving over Roasted Broccoli, Chow Mein, or even dipping Egg Rolls in it! Since this Kung Pao recipe is mainly chicken, you can use it as a filling for lettuce wraps or over salad for a gluten-free takeout dinner!

Create a free account to

Save Recipes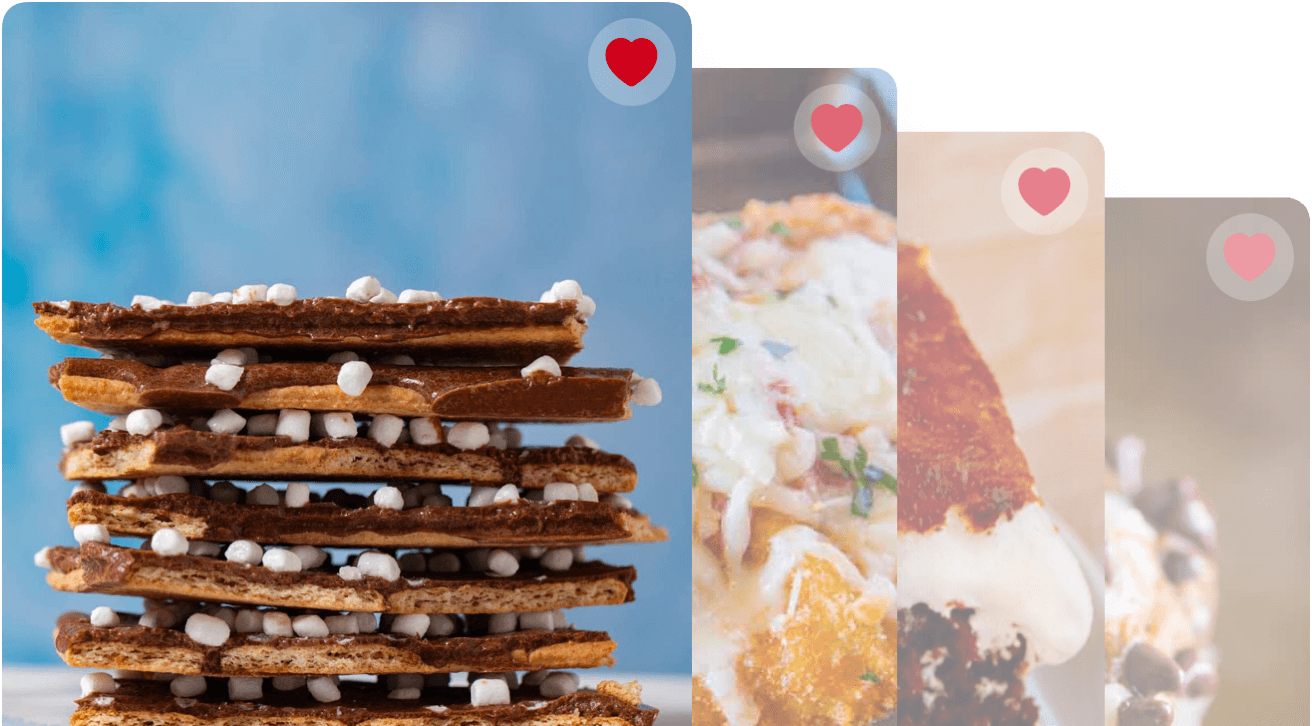 Frequently Asked Questions
What meats can I use for Kung Pao Stir Fry?
You can use chicken thighs instead of chicken breasts, or use other quick cooking cuts of meat. Try pork, baked tofu, shrimp, or even thinly sliced flank steak (like in Mongolian Beef). 
What vegetables can I add to Kung Pao Chicken?
Add veggies like diced zucchini, green bell pepper, carrots, or snap peas to your Kung Pao dish. Stir-fry chicken for 10 minutes, remove, and add vegetables to wok (with more oil if needed). Cook veggies until crisp-tender before adding chicken back to wok and tossing in sauce.
How can I make Kung Pao Chicken even spicier?
Pick up Sichuan pepper at an Asian market, add fresh hot chilis, or a teaspoon of sriracha to change to adjust the spiciness of this Kung Pao Chicken recipe.
What type of soy sauce should I use for stir fry recipes?
Use a low-sodium soy sauce when cooking Asian dishes like Kung Pao Chicken. Asian condiments and cooking seasonings, like hoisin sauce, oyster sauce, rice wine vinegar, and fish sauce usually have some amount of salt. Using a low sodium soy sauce is one way to keep your dish from being too salty.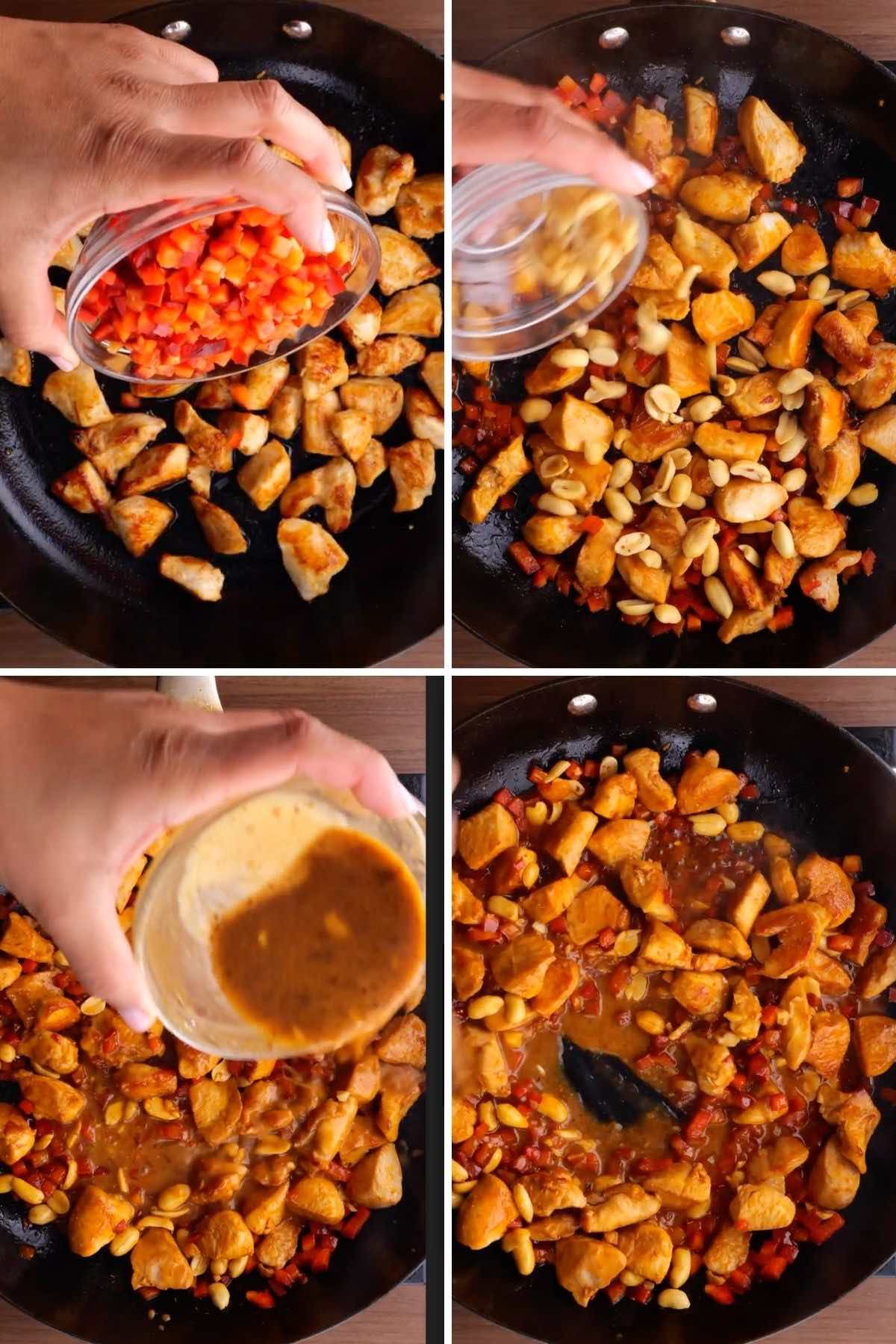 Slow Cooker Kung Pao Chicken
Marinate chicken pieces as usual. Make Kung Pao Sauce while chicken is marinating.
In a large skillet over medium high heat, brown chicken on all sides in oil, about 3-4 minutes.
Add browned chicken to slow cooker, along with bell peppers or other veggies if using.
Pour sauce over chicken and stir to combine.
Cover with lid and cook on low 3-4 hours. Remove chicken from slow cooker.
Combine 1 tablespoon cornstarch with 3 tablespoons water. Stir cornstarch slurry into sauce to thicken.
Return chicken to slow cooker with green onions and peanuts. Serve hot over rice.
Oven Baked Kung Pao Chicken
Preheat oven to 425 degrees. Grease a 9×13 baking dish with cooking spray.
Toss chicken pieces in salt, pepper, and cornstarch.
Place chicken in baking dish in a single layer. Add bell peppers, or any other vegetables, if using.
In a medium bowl, whisk Kung Pao Sauce ingredients.
Pour sauce over chicken and stir to combine.
Bake uncovered for 20 minutes.
Stir in peanuts and green onions and bake 5-10 minutes longer, until chicken is cooked and sauce is thickened.
Garnish with additional crushed peanuts and scallions.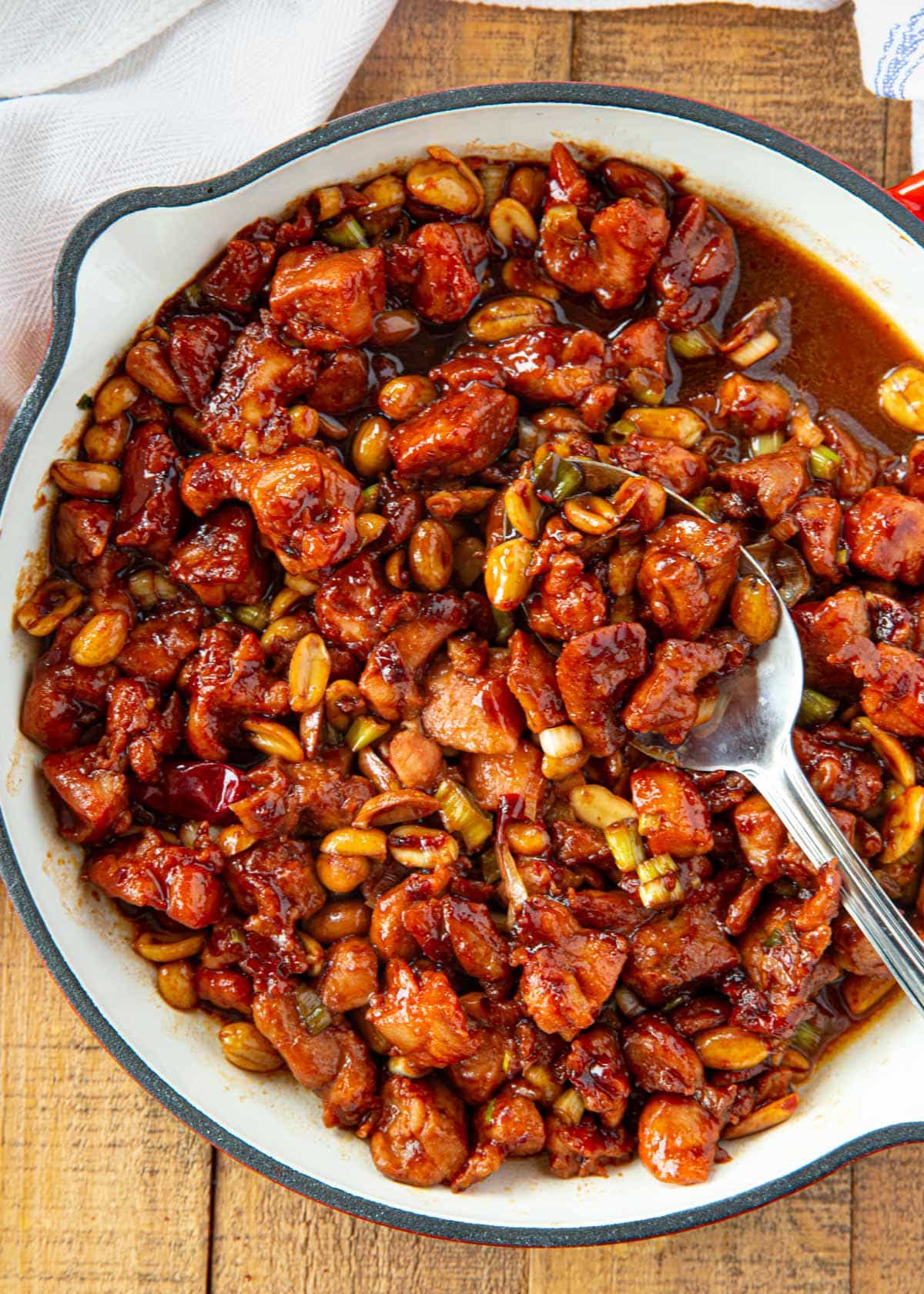 Most Popular Panda Express Recipes
How to Store Kung Pao Chicken
Serve: Serve Kung Pao Chicken hot and keep at room temperature for up to 2 hours before storing.
Store: Once cooled, store Kung Pao chicken in an airtight container in the refrigerator for up 3 days. Reheat in the microwave or on the stovetop, adding a little chicken broth if the sauce is too thick.
Freeze: Cool Kung Pao Chicken and freeze in a sealed container for up to 2 months. For best results, freeze without green onions and add them when you reheat.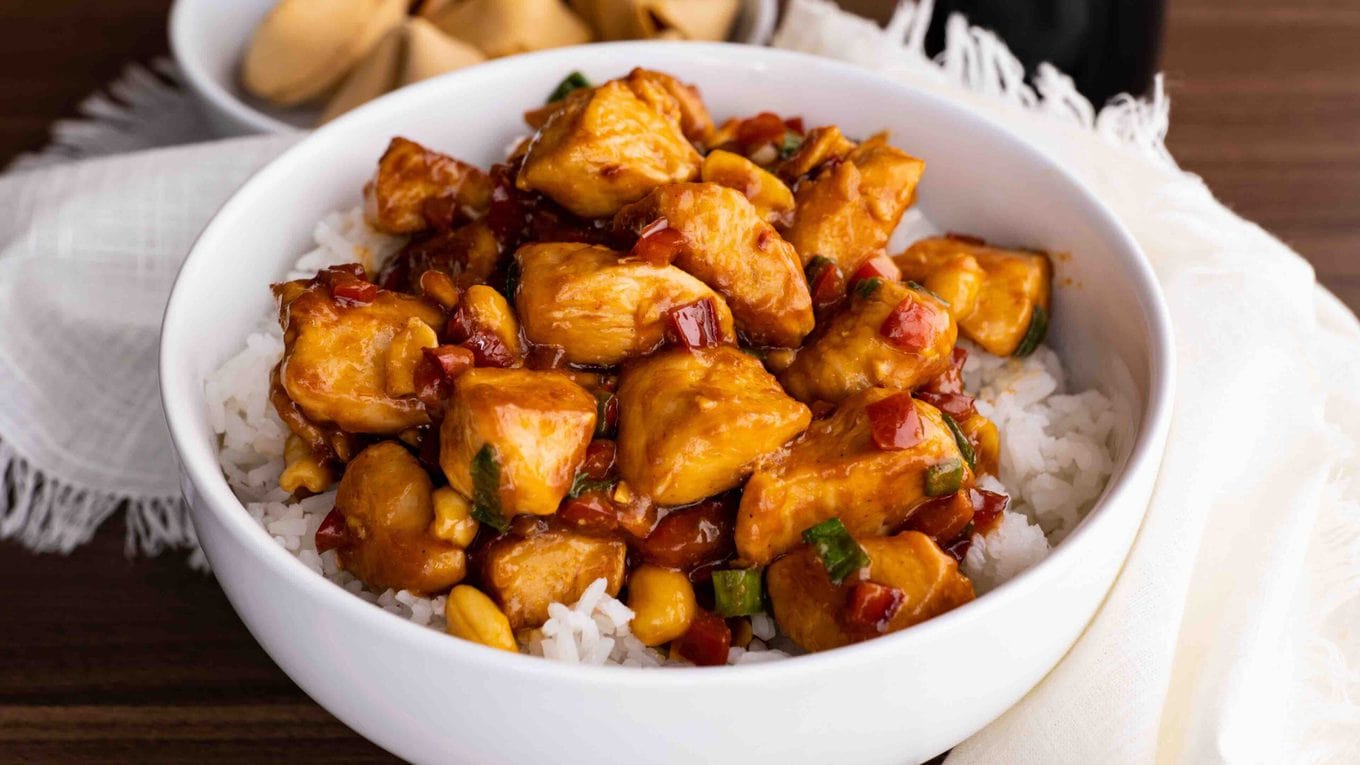 Ingredients
Stir-Fry:
3

tablespoons

vegetable oil

, divided

1

red bell pepper

, diced

1/4

cup

diced green onion

, sliced thinly

1/4

cup

dry roasted peanuts
Instructions
Kung Pao Chicken Marinade:
Whisk together 2 tablespoons soy sauce, rice wine and 1 teaspoon cornstarch until smooth then then add chicken and toss to coat, letting it sit for 15 minutes.
Kung Pao Chicken Sauce
In a small bowl whisk together 3 tablespoons soy sauce, 1 tablespoon cornstarch,1 tablespoon rice wine, chicken broth, sesame oil, garlic, and ginger until well combined.
To Finish:
To a large skillet on medium high heat add 2 tablespoons of vegetable oil and chicken and cook until browned on both sides, about

8-10 minutes

.

Add the remaining tablespoon of vegetable oil and chopped bell pepper, stirring occasionally, until just softened, about

4-6 minutes

.

Add in the peanuts and cook for

1 minute

until they start to sizzle.

Pour in the sauce and cook until the sauce has thickened, about

2 minutes

.

Stir in green onions. Serve immediately.
Nutrition
Calories:
322
kcal
|
Carbohydrates:
12
g
|
Protein:
17
g
|
Fat:
24
g
|
Saturated Fat:
9
g
|
Cholesterol:
41
mg
|
Sodium:
1209
mg
|
Potassium:
473
mg
|
Fiber:
3
g
|
Sugar:
4
g
|
Vitamin A:
1316
IU
|
Vitamin C:
50
mg
|
Calcium:
29
mg
|
Iron:
2
mg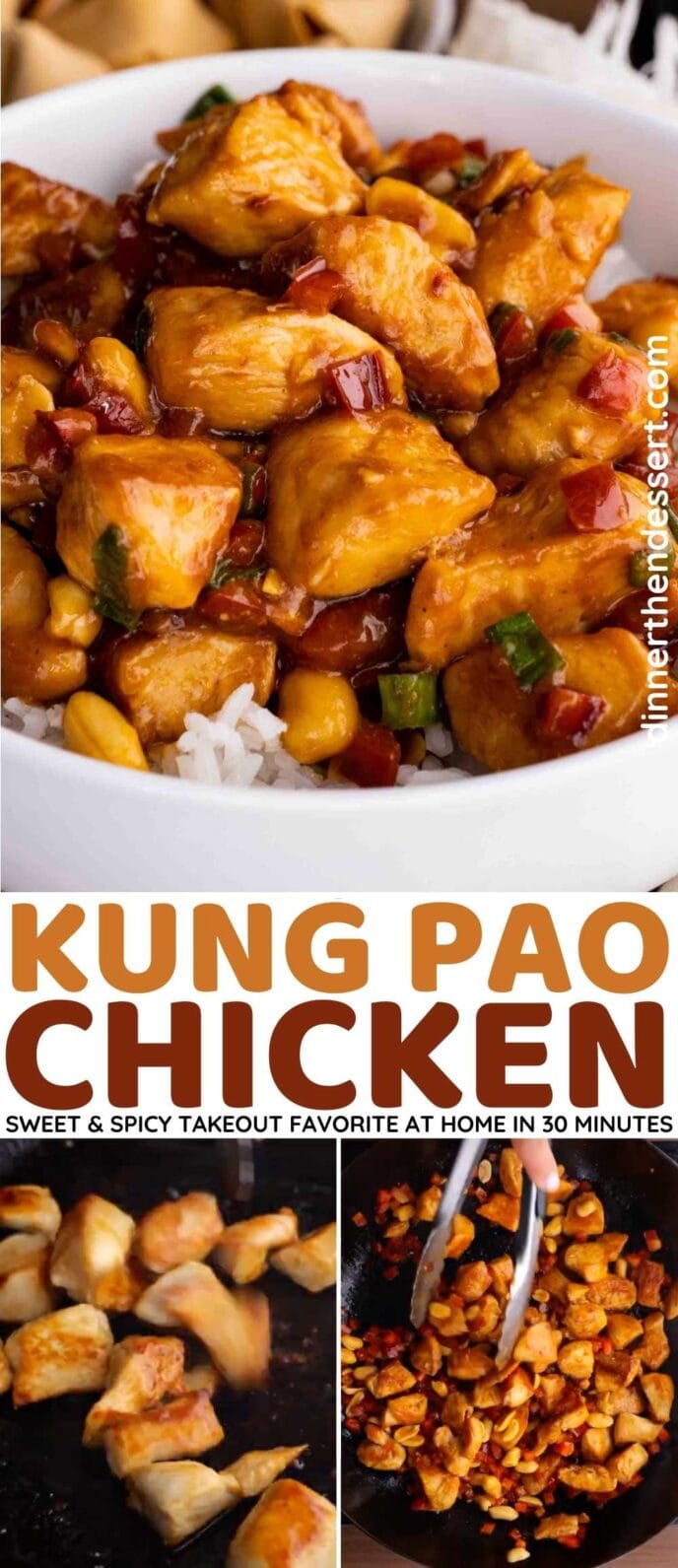 Photos used in a previous version of this post.