Chicken Chow Mein is an easy authentic take-out noodle recipe that's crispy and chewy, with chicken breast, carrots and easy stir-fry sauce in 30 minutes.
Chow Mein is of the most classic Chinese Food take out side dishes. This chicken noodle recipe is perfect as a one-pan meal or you can serve it as a side to all your favorite Chinese main dishes!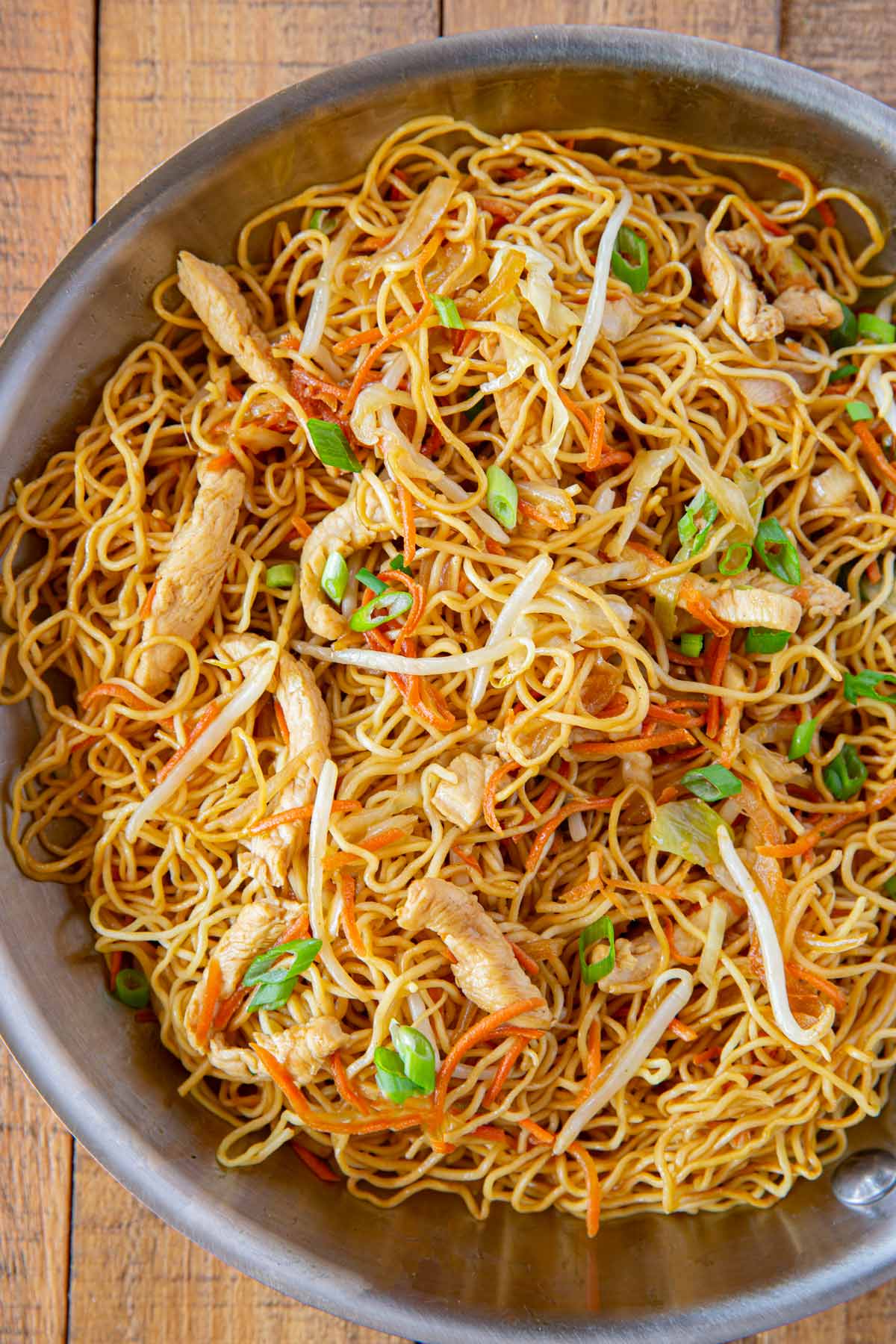 CHICKEN CHOW MEIN
Easy Chicken Chow Mein is the perfect dinner recipe for when you are craving takeout but don't want to make a bunch of dishes. This quick stir-fry noodle dish is a complete one pan meal made in just 30 minutes. It takes less total time to make Chicken Chow Mein than getting everyone to decide on their takeout order!
The Noodles
This recipe is made with an authentic chow mein sauce like you would find at Chinese restaurants. The key ingredients are Kecap Manis (a sweet soy sauce) and chow mein noodles. You can pick up these ingredients at an Asian grocery store or order them online. If you can't find these ingredients, you can use our substitutes found in the recipe notes.
One part of this recipe that helps keep it authentic is that the noodles are stir-fried so they stay slightly crisp tender on the outside and chewy on the inside. Cutting the chicken in thin matchstick strips allows you to cook it through for just a few minutes at high heat. We finish the noodles and chicken with a quick toss in the stir-fry sauce.
This recipe is great for a side to your favorite takeout dinners or as a main dish all on its own. Serve with popular dishes like Orange Chicken or Mongolian Beef, or with a side of Steamed Veggies for a healthier meal. You can easily double the recipe to serve a crowd at a potluck or reheat leftovers for lunch. The recipe can be made ahead of time, but nothing beats stir-fry noodles fresh from the wok!
Tips for Making Chicken Chow Mein
Wok stir-fries cook fast so prep everything before you start cooking. Prepping everything prevents overcooked chicken or vegetables, keeping everything crisp-tender.
For crispier noodles, toss them in a tablespoon sesame oil and pan-fry them for a few minutes in a separate skillet before adding to the sauce.
Prep the recipe ahead of time to make this meal even faster. You can prep the minced garlic and carrots, mix the sauce ingredients, and marinate the chicken breasts overnight in separate containers. Make the noodles right before you are ready to start the recipe.
More Delicious Chinese Food Recipes You NEED to make:

Create a free account to Save Recipes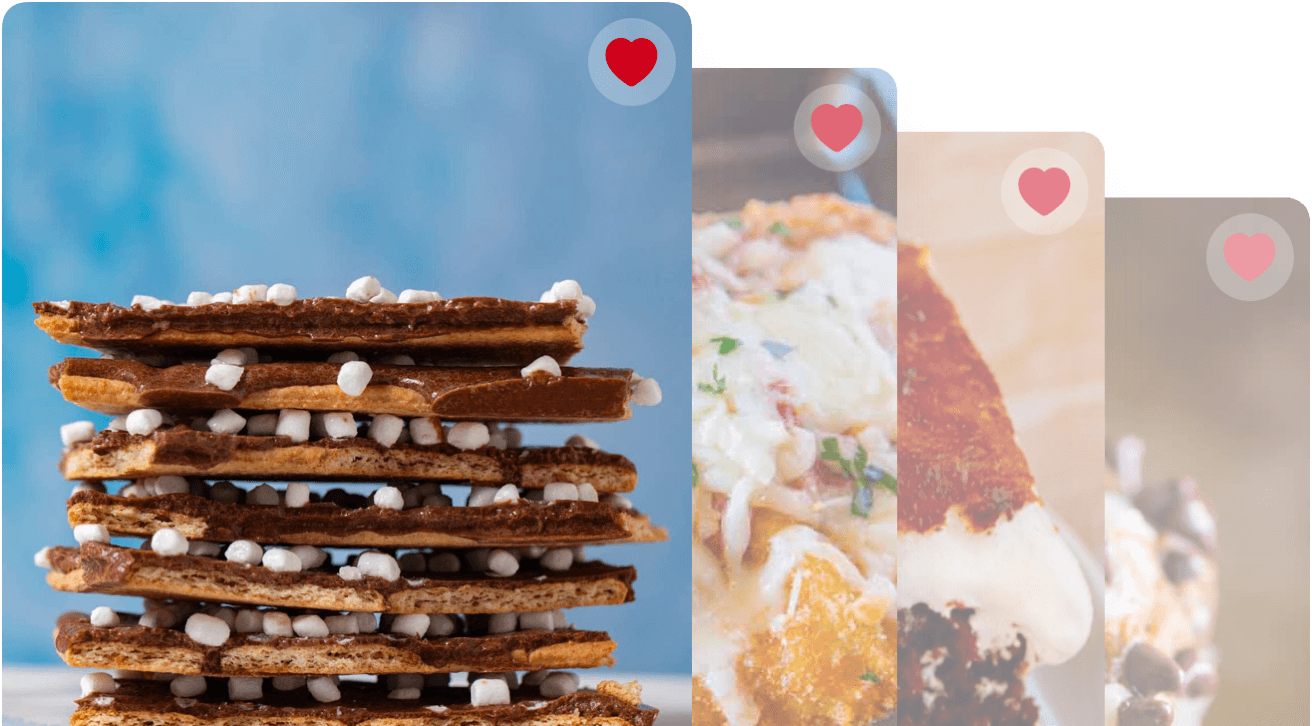 VARIATIONS ON CHICKEN CHOW MEIN
Meat: You can use any boneless meat cut thin like pork, beef, or chicken thighs instead of chicken breasts. For a filling vegetarian option use mushrooms, baked tofu or tempeh.
Noodles: You can use Lo Mein noodles if you like the chewier, thicker egg noodles better. Ramen and yakisoba noodles, without the seasoning packets, are a good substitute for these noodles. For Chinese-American fusion, try thin spaghetti or angel hair pasta.
Seasonings: Use other Asian seasonings like hoisin sauce, sesame seeds, Sriracha, red pepper flakes, and dried chiles to flavor or to add heat to the recipe.
Veggies: Add stir fry veggies like bok choy, snow peas, mushrooms, green cabbage, or bell peppers. Julienne the vegetables so they cook evenly. Garnish with with scallions, green onions or sesame seeds.
MORE CHINESE TAKEOUT RECIPES:
HOW TO STORE CHICKEN CHOW MEIN
Serve: This dish is best served fresh and hot. Keep at room temperature for up to 2 hours before storing.
Store: Place in an airtight container and refrigerate for up to 4 days. Reheat in a wok or frying pan with a little oil and soy sauce or chicken broth.
Freeze: This recipe can be frozen for up to 3 months in a sealed container or freezer safe bag. Thaw overnight in the refrigerator and reheat on the stove top in sauce for best taste.


Ingredients
Stir-Fry Noodles
2

tablespoons

vegetable oil

1

carrot

, julienned

2

cloves

garlic

, minced

1

tablespoons

sweet soy sauce

, aka Kecap Manis*

1

tablespoons

low sodium soy sauce

2

tablespoons

oyster sauce

2

tablespoons

water

12

ounces

chow mein noodles**

, cooked a minute shy of the directions

6

ounces

bean sprouts
Instructions
Cut chicken into matchstick sized pieces and add to a bowl with soy sauce and sesame oil for 15 minutes.

Heat a large pan or wok on medium-high heat with the oil.

Add the chicken to the pan in batches and cook for 2-3 minutes until cooked through.

Add the carrots and garlic, cook for an 1 minute.

Add the soy sauce, sweet soy sauce, oyster sauce and water and bring to a boil for 1 minute.

Add in the chow mein noodles, bean sprouts and toss to coat.
Notes
*Instead of Kecap Manis, substitute 1 ½ teaspoons of soy sauce, 1 ½ teaspoons of molasses (or dark brown sugar), and a tiny pinch of ground anise.
**If you can't find chow mein noodles, substitute Yakisoba noodles without the seasoning. Cook to package instructions.
Nutrition
Calories:
599
kcal
|
Carbohydrates:
75
g
|
Protein:
39
g
|
Fat:
15
g
|
Saturated Fat:
7
g
|
Cholesterol:
72
mg
|
Sodium:
1864
mg
|
Potassium:
569
mg
|
Fiber:
6
g
|
Sugar:
11
g
|
Vitamin A:
2582
IU
|
Vitamin C:
8
mg
|
Calcium:
25
mg
|
Iron:
4
mg