Boxed Cake Mix Hack swaps a few ingredients to make a dense and buttery, rich, bakery style cake that tastes like you paid $6 a slice!
There's a time and place for fully homemade Cake Recipes, of course. Popular easy recipes include Best Ever Chocolate Poke Cake, Easy Butter Cake, and Coca Cola Sheet Cake. However, when you're in a pinch and you want to use a shortcut, this boxed cake mix hack is even easier!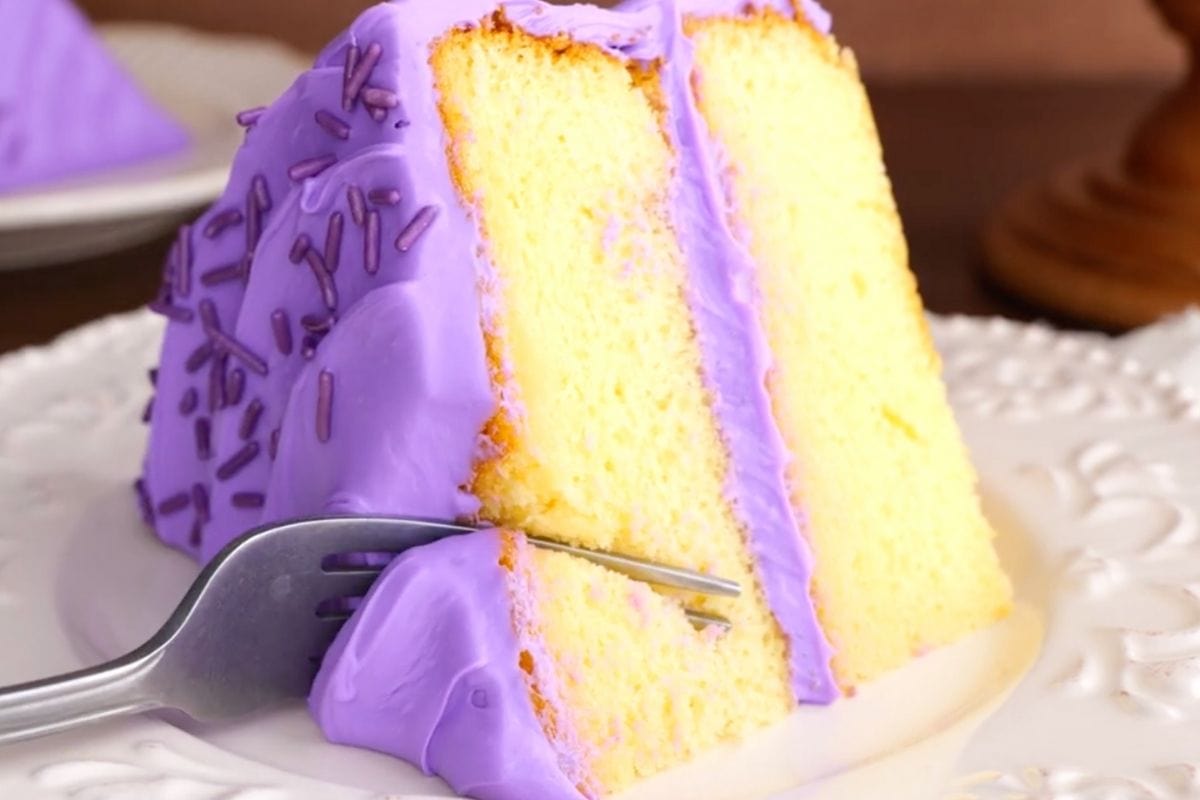 With just a couple of ingredient swaps, you can make a regular cake mix taste like you've paid $6 a slice for bakery cake. This hack is easy, replaces oil with butter and turns a cake mix into a delicious buttery, rich, dense crumb cake, perfect for any special occasion.
This recipe was created as a way to appease a toddler who just had to have this cake mix while at the store with mom. It's a fun way to get kids involved in the kitchen and let them have fun baking something from "scratch" together, but without extra steps that aren't as fun for them. You can make it an even more fun project with this tiny chef hat and apron!
Any buttercream frosting would complete this boxed cake mix hack. However, to disguise your cake mix secret even better, try a homemade frosting like Classic Buttercream, Rich Chocolate Frosting, or Cream Cheese Frosting.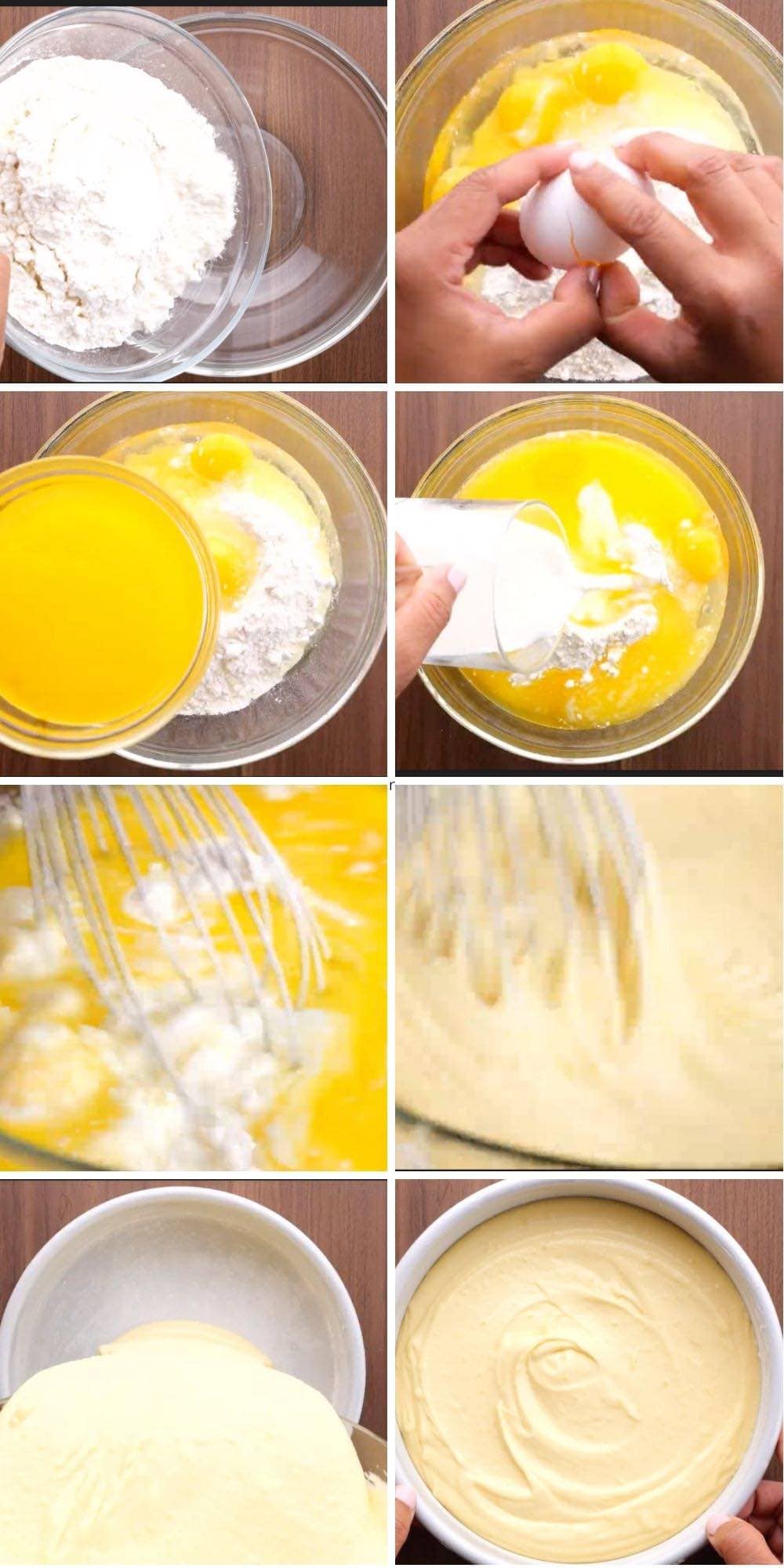 More Delicious Cake Recipes
If you are not a fan of cake mix, you are not alone. It can have a weird, overly crumbly, way too soft texture. However, after trying this cake mix hack, you will be amazed at the improvement. This hack makes an altogether dull cake mix box taste fantastic!
In fact, this cake mix hack has been taste tested side by side with a from-scratch birthday cake with the same purple frosting, and the result was not a single person guessed it was from a mix. Many people complimented the cake, and some thought it was better than the homemade recipe!
The crumb was tender, denser, buttery and rich. The distinct "cake mix flavor" was unrecognizable. Try it and you won't regret it!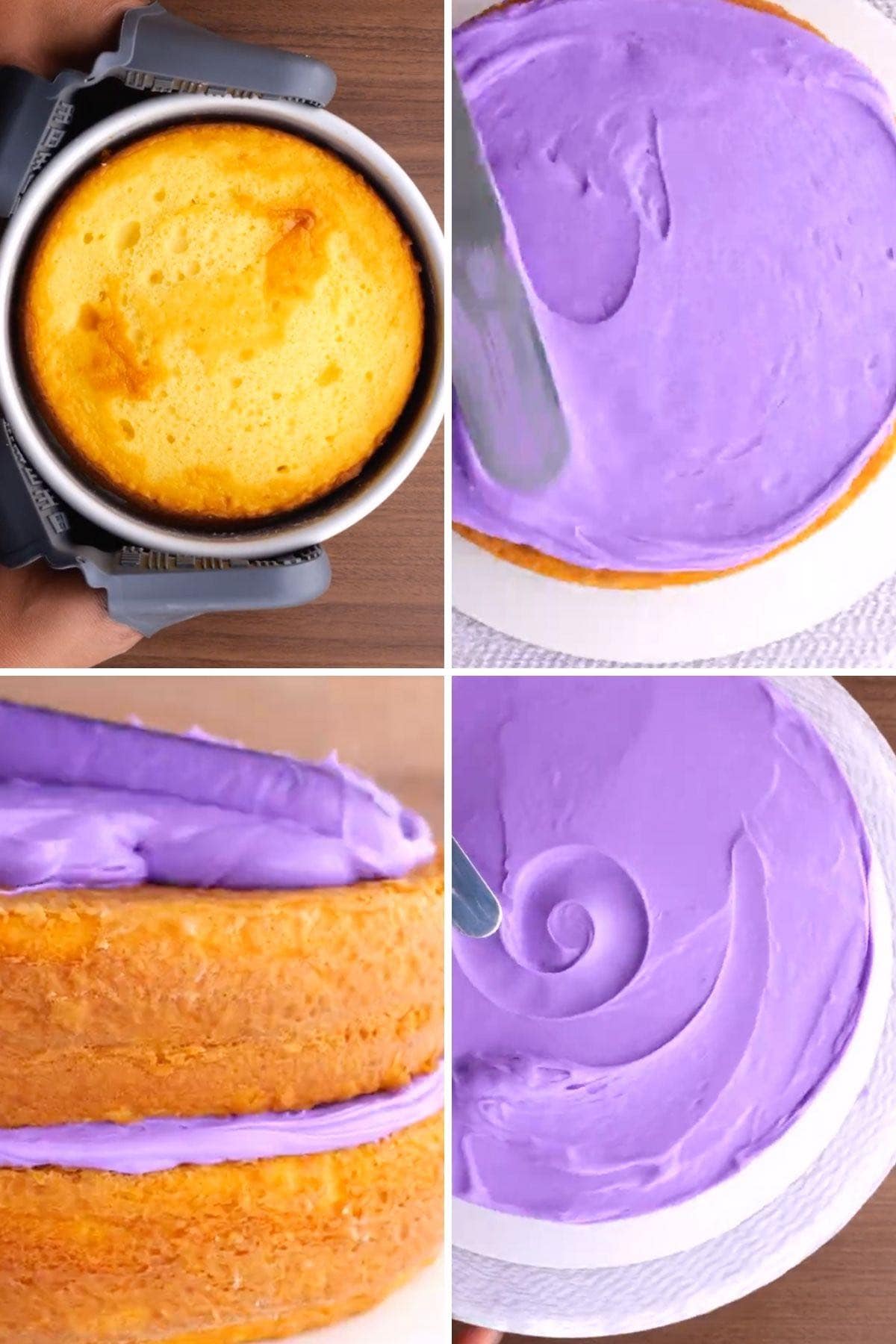 Create a free account to

Save Recipes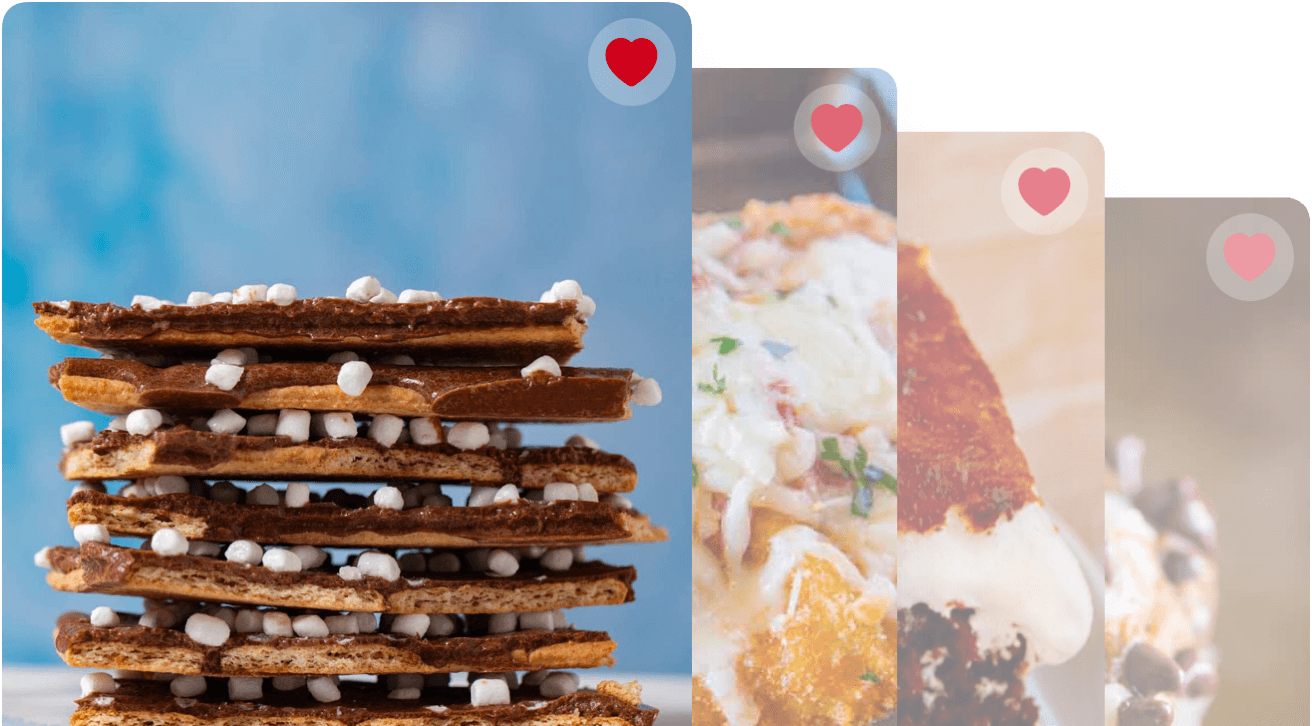 Tips for Making Boxed Cake Mix Hack
This recipe uses a classic yellow cake mix, but you could try this method with any boxed cake mix flavor.
Substitute the water in box directions for milk.
Replace the oil in the box directions with butter and DOUBLE the amount.
Add one additional egg than what the box instructions call for.
Mix ingredients together and follow baking directions from the box. It's that easy!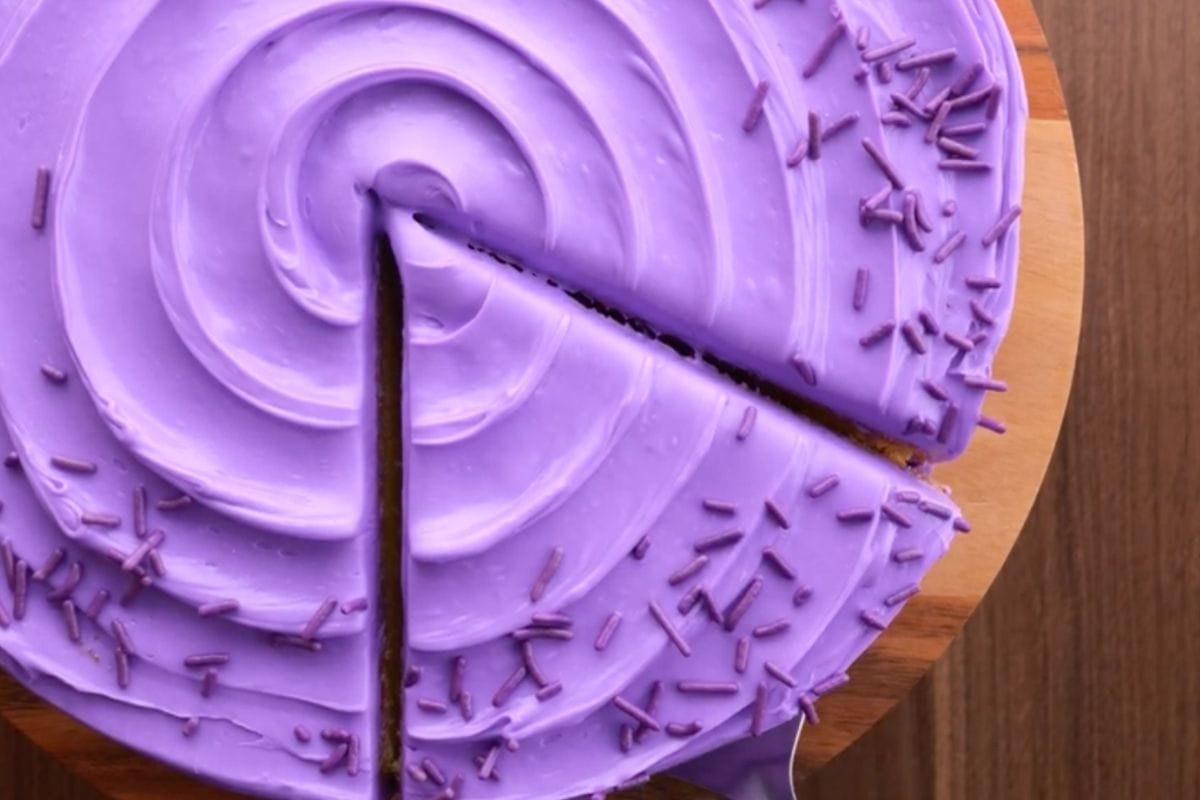 More Beautiful Tasty Cake Recipes
How to Store Boxed Cake Mix Hack
Serve: Boxed Cake Mix Hack can be kept at room temperature, unfrosted, for up to 4 days. If frosted with a dairy frosting such as buttercream or cream cheese frosting, refrigerate in plastic wrap.
Store: Store frosted cake in the refrigerator, covered in plastic wrap, for up to one week. Let warm to room temperature before serving.
Freeze: If freezing a frosted cake, place in the freezer for about one hour, so the frosting becomes solid, then cover tightly in plastic wrap and freeze up to 2 months. Defrost in the refrigerator and bring to room temperature before serving.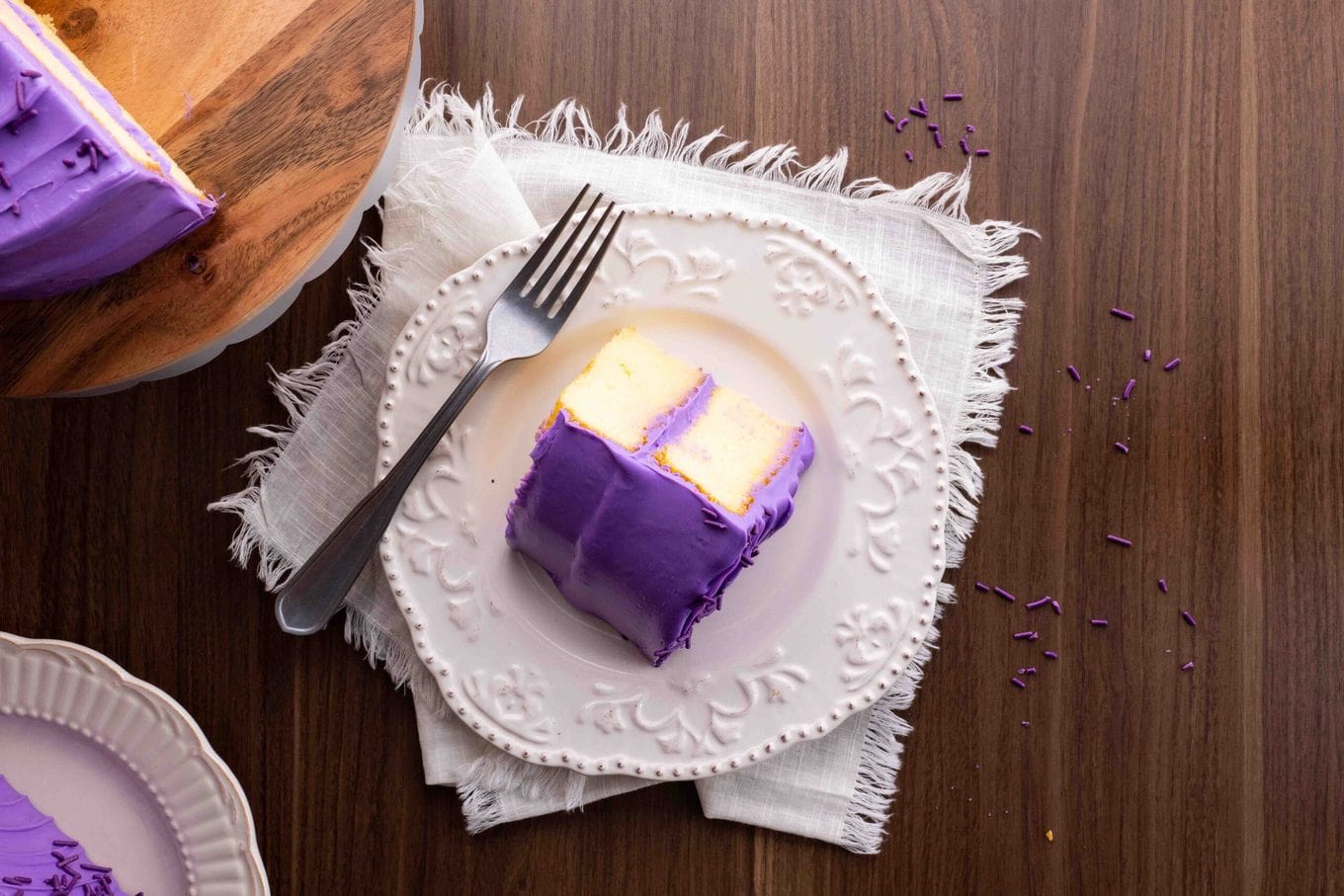 Instructions
The only directions to note are that whatever the back of the box directs you to use, you have to:

Add an additional egg.

Replace the water with milk, same amounts.

Replace the oil with melted butter. DOUBLE the amount.

Cook with the same directions that are printed on the box.
Nutrition
Calories:
566
kcal
|
Carbohydrates:
75
g
|
Protein:
4
g
|
Fat:
27
g
|
Saturated Fat:
13
g
|
Cholesterol:
97
mg
|
Sodium:
584
mg
|
Potassium:
97
mg
|
Sugar:
55
g
|
Vitamin A:
595
IU
|
Calcium:
134
mg
|
Iron:
1.2
mg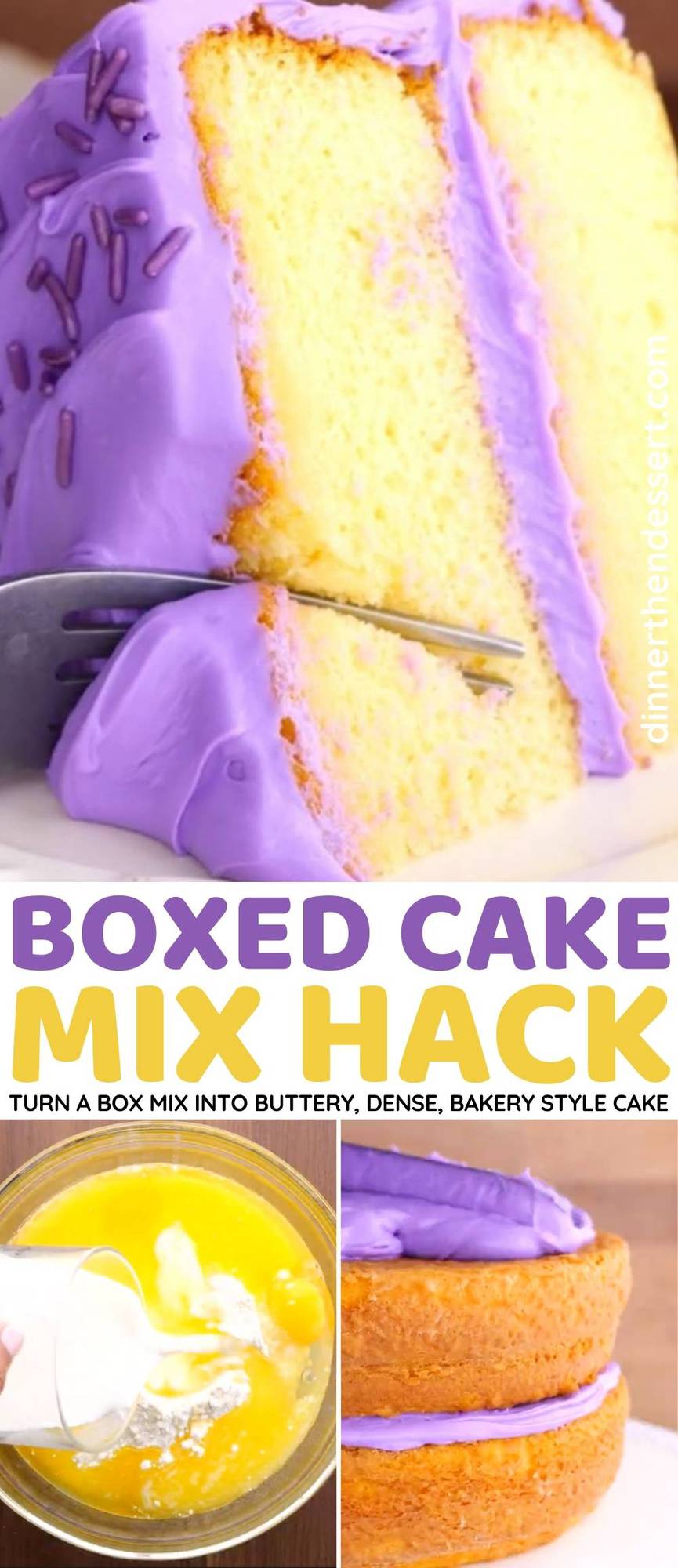 Photos used in a previous version of this post.