Easy Boxed Cake Mix Hack for how to make a box of cake mix taste like a bakery cake with a couple extra ingredients and homemade frosting.
Even an easy Cake Recipe made from scratch takes quite a bit of prep time and ingredients. Cut your time and shopping list in half with this hack to turn boxed mix into a semi-homemade version of classic Yellow Cake. Works with Chocolate Cake, Vanilla Cake, or any other favorite box cake mix too!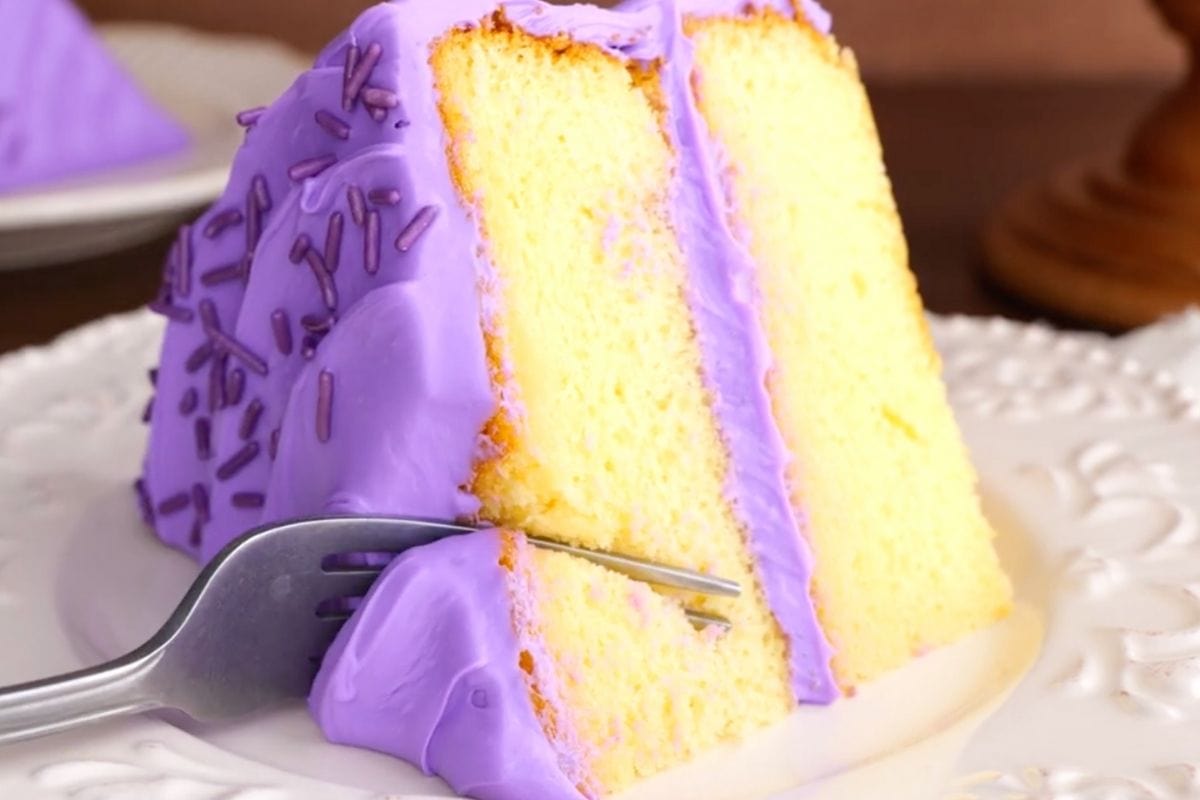 No matter how fancy the brand, boxed mix cake baked to the package instructions simply isn't going to be as rich or moist as a decadent cake made from scratch. That doesn't mean you can't get a delicious homemade taste with a box of store-bought cake mix though! All you need is an extra egg and the ingredient swaps in this box cake mix hack to upgrade your favorite box cake mix with the richer taste of a from-scratch cake.
There's a time and place for fully homemade cake recipes, however, when you're in a pinch and you want to use a shortcut, this easy cake baking hack is a game changer. You won't believe how simple it is to make a box cake better and it still comes together in no time. You start with a favorite cake mix, add an extra egg, swap the water with milk, use two times the butter for oil. The result is the ultimate moist cake full of richness with zero boxed mix taste.
Prepare to have your mind blown with this super easy cake hack! The best part is that you don't have to over-complicate things with instant pudding or fancy extracts. You bake it according to the package instructions, so the baking time stays the same too. The last step in how to make a box cake taste like a bakery cake is to decorate it with some frosting from scratch.
While how to make a box cake taste homemade is a breeze, upgrading a can of frosting is not so simple. Not only is homemade frosting more delicious, it's also fluffy and easier to decorate with too. A basic Vanilla Buttercream Frosting is so quick and easy, you won't mind making the frosting from scratch. 
How to Make Box Cake Better
Cake Mix: This recipe uses a classic yellow cake mix, but you could try this method with any boxed cake mix flavor.
Ingredients: Add 1 more egg to the amount called for on the package instructions. Instead of water, use milk in the same amount. Instead of vegetable oil, you are going to use melted butter. Use double the quantity of butter for oil.
Bake: Before you begin mixing the cake batter, preheat the oven according to the box instructions. Prepare the batter, mixing until just combined and no dry streaks. Pour into a baking pan sprayed with baking spray. Bake for the amount of time listed on the box per type of pan you are using.
Frost: Prepare the frosting while the cake is cooling. If you are baking a layer cake, you want to use a cup of frosting for the filling, 1 cup for the crumb coating, and then the remaining cup will be divided into a final coat and decorations.
Homemade Frosting Recipes
FAQs for Cake Mix Hacks
Can I use these same tricks with homemade cakes?
You could definitely make your favorite cake recipes even more delicious with the cake hacks in this recipe. Swapping butter for oil gives it a richer flavor, and adding an egg or even just an extra egg yolk will make a homemade cake melt-in-your-mouth decadent. 
What flavor cake mix can I use?
You can use any cake flavor of mix that you prefer with this easy cake mix hack. Since you aren't altering the flavor itself, besides adding some buttery richness, it works with any cake mix from white cake to vanilla to carrot cake!
Is butter or oil better for cakes?
Butter and oil both add moisture to cakes but there are different benefits to using each one. Oil always stays at room temperature so your cake will stay moist longer, especially stored at room temperature as well. Butter on the other hand adds a lot of rich, decadent flavor. 
Is it better to use water or milk for a box of cake mix?
It's definitely always better to use milk in a boxed cake mix, despite what the package lists. Milk just has so much more flavor and the fat is going to bond better with the other ingredients, trapping the moisture. Your cake is going to be much more flavorful and melt in your mouth tender if you use milk.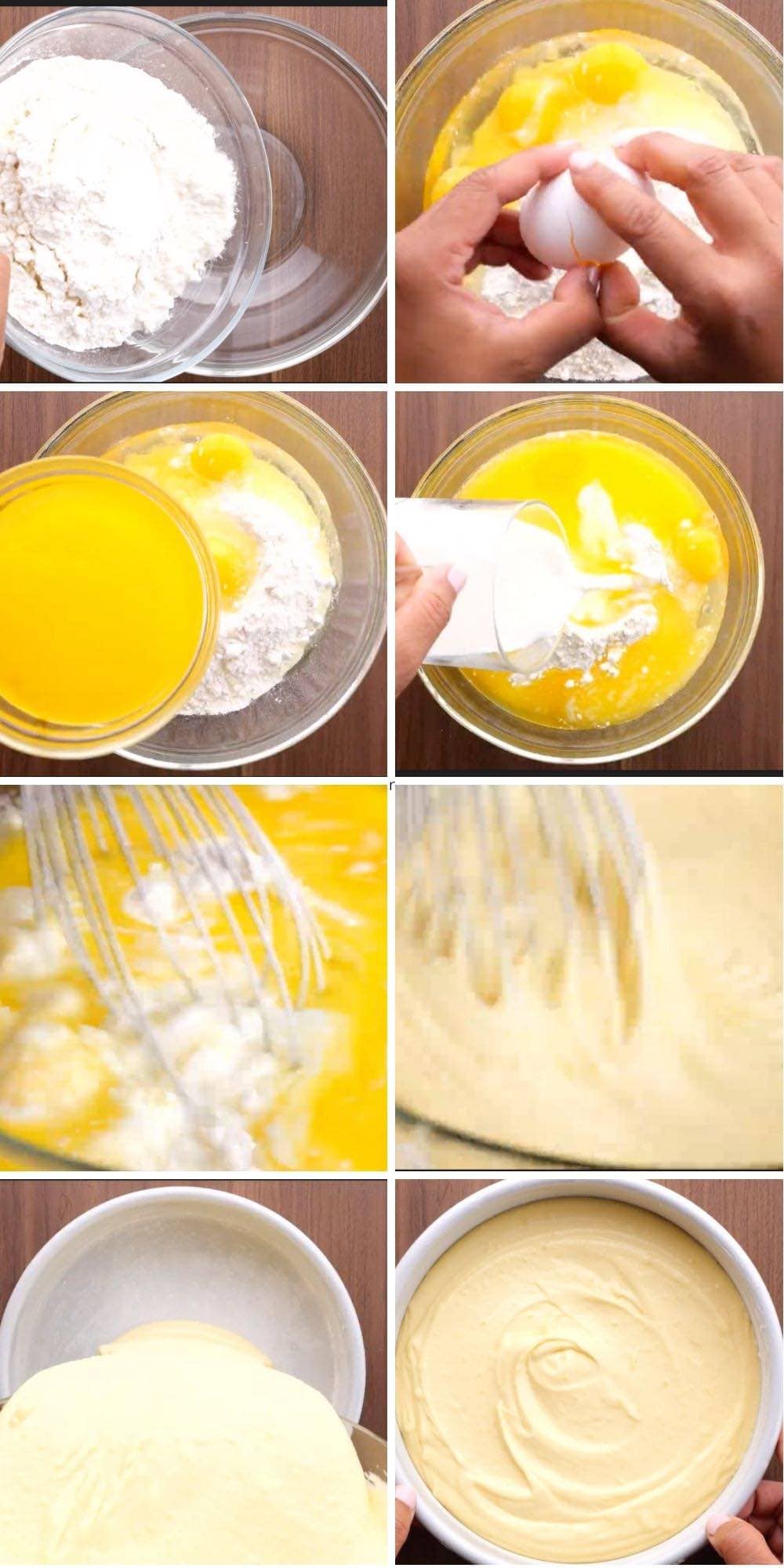 Create a free account to

Save Recipes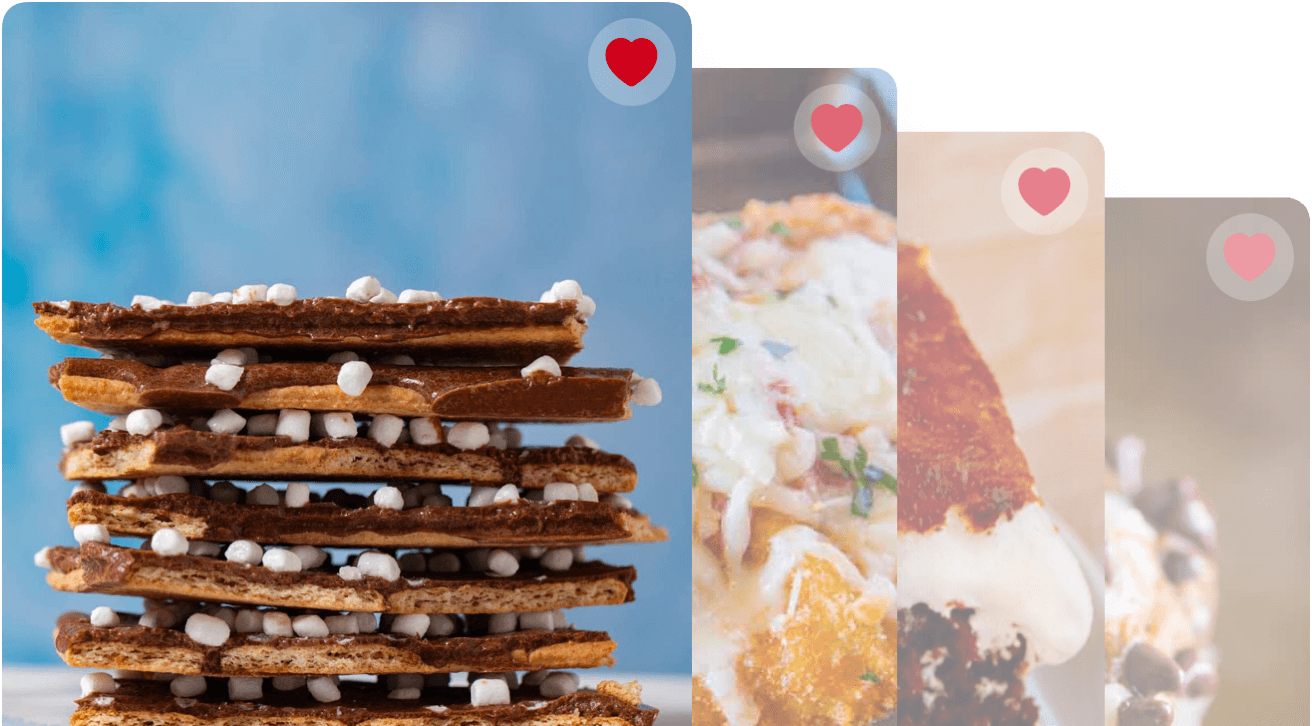 Key Ingredients
Cake Mix: For this post, we used a simple yellow cake mix because it already has a buttery flavor that gets even better with the swaps. However, you can use any flavor you prefer and just adjust with the ingredients listed on the box.
Butter: Melted butter gives your cakes a richer taste and makes them super moist. Using melted butter instead of softened butter is better because it cooks quickly and incorporates evenly for a moist, buttery cake throughout.
Egg: One of the easiest ways to make a boxed cake taste better is to simply add an extra egg. The egg yolk adds a richer flavor and the whites are what add moisture and air for a fluffier cake.
Milk: Obviously milk is going to have way more flavor and richness than water. Using whole milk is best because the extra fat will keep the cake moist longer.
Frosting: A classic vanilla buttercream is great for boxed cakes because it is super easy and goes with every cake flavor. Plus you can add some food coloring to easily turn it into a fun festive cake for celebrations.
Can you do this Boxed Cake Hack ahead of time?
While you can certainly bake the cake and freeze it before frosting, this really isn't a cake recipe to make ahead of time. Obviously the dry mix is already prepared and once the batter is combined, you need to bake the cake. You could make the frosting in advance though and keep it chilled, then use your hand blender to whip it back up until it's fluffy again.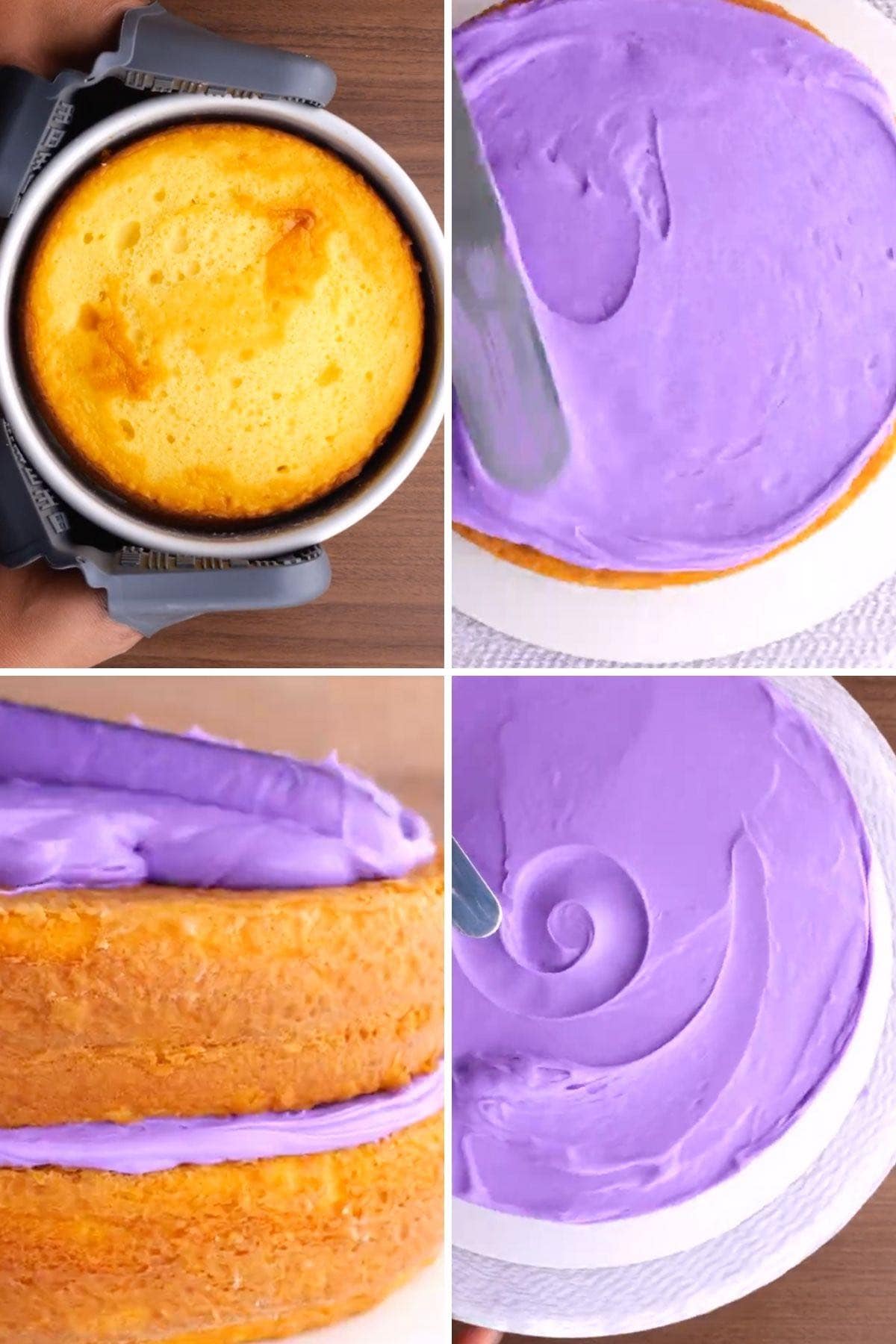 Variations
Frosting: There are so many easy, amazing frosting recipes to choose from like Peanut Butter Frosting, Cream Cheese Frosting, and Chocolate Buttercream Frosting, if you want a boost of flavor without a bunch of extra work.
Mix-Ins: Some tasty, simple mix-ins for cake mix are chocolate chips, toffee bits, berries, dried fruit, candied cherries, or butterscotch chips.
Flavorings: You could also use extracts like vanilla or almond to bring out flavors. Chopped maraschino cherries and almond would be delicious especially in summer! A pinch of spices like cinnamon and nutmeg make a big impact too.
Pumpkin: Make the easiest fall cake by swapping half the butter with Pumpkin Puree and add a couple teaspoons of Pumpkin Pie Spice. Frost with cream cheese frosting!
Pudding: While you don't have to use a pudding mix to make a boxed cake taste better, it is another easy hack. You want to use instant pudding. Prepare it for the box instructions with the milk for the cake batter.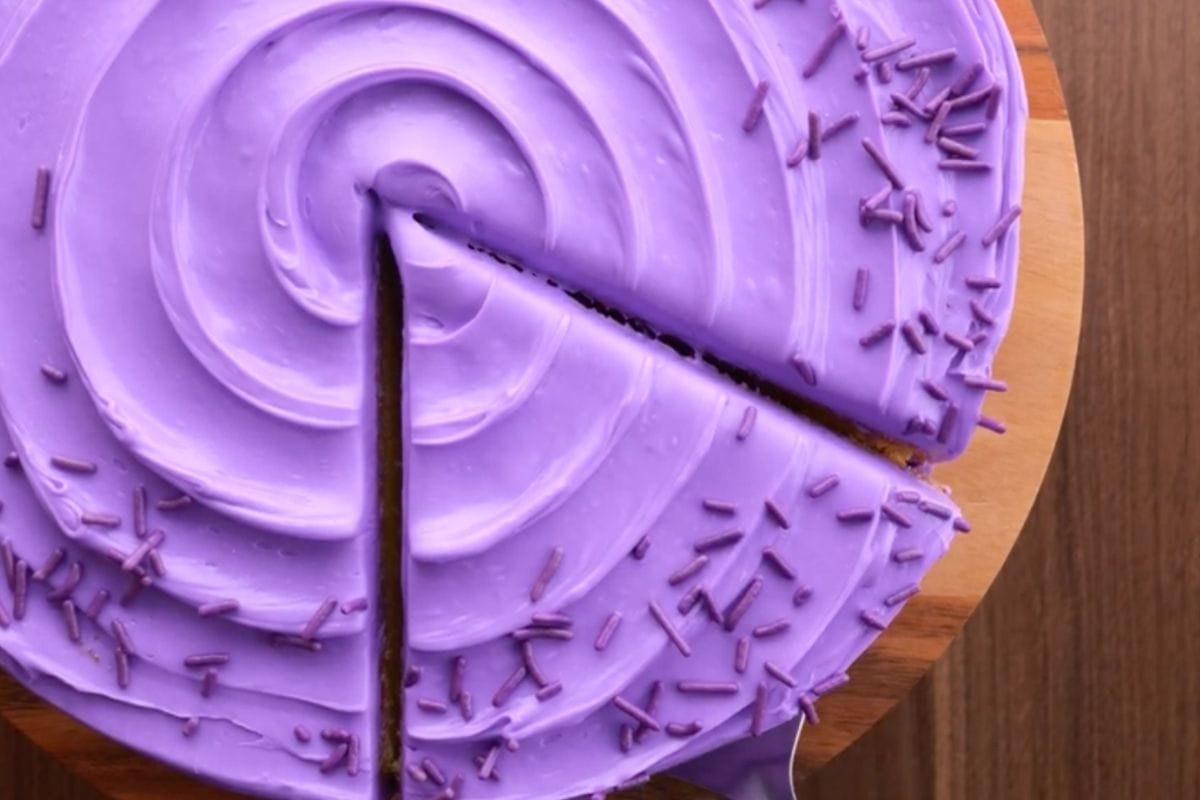 Classic Cake Recipes from Scratch
How to Store
Serve: Boxed Cake Mix Hack can be kept at room temperature, unfrosted, for up to 4 days. If frosted with a dairy-based frosting such as buttercream or cream cheese frosting, refrigerate covered in plastic wrap.
Store: Store frosted cake in the refrigerator, covered in plastic wrap, for up to one week. Let warm to room temperature before serving.
Freeze: If freezing a frosted cake, place in the freezer for about one hour, so the frosting becomes solid, then cover tightly in plastic wrap and freeze up to 2 months. Defrost in the refrigerator and bring to room temperature before serving.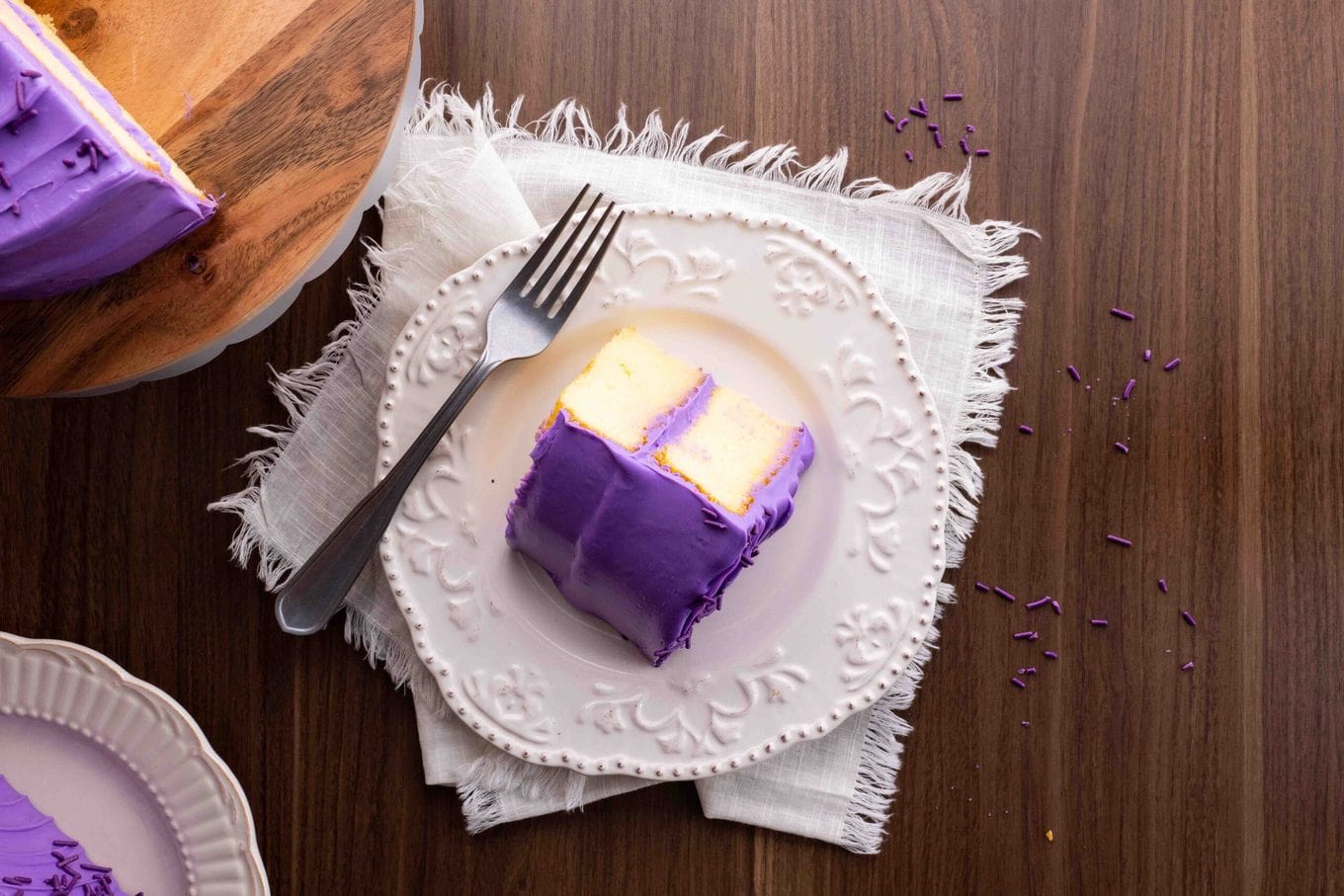 Instructions
The only directions to note are that whatever the back of the box directs you to use, you have to:

Add an additional egg.

Replace the water with milk, same amounts.

Replace the oil with melted butter. DOUBLE the amount.

Cook with the same directions that are printed on the box.
Nutrition
Calories:
566
kcal
|
Carbohydrates:
75
g
|
Protein:
4
g
|
Fat:
27
g
|
Saturated Fat:
13
g
|
Cholesterol:
97
mg
|
Sodium:
584
mg
|
Potassium:
97
mg
|
Sugar:
55
g
|
Vitamin A:
595
IU
|
Calcium:
134
mg
|
Iron:
1.2
mg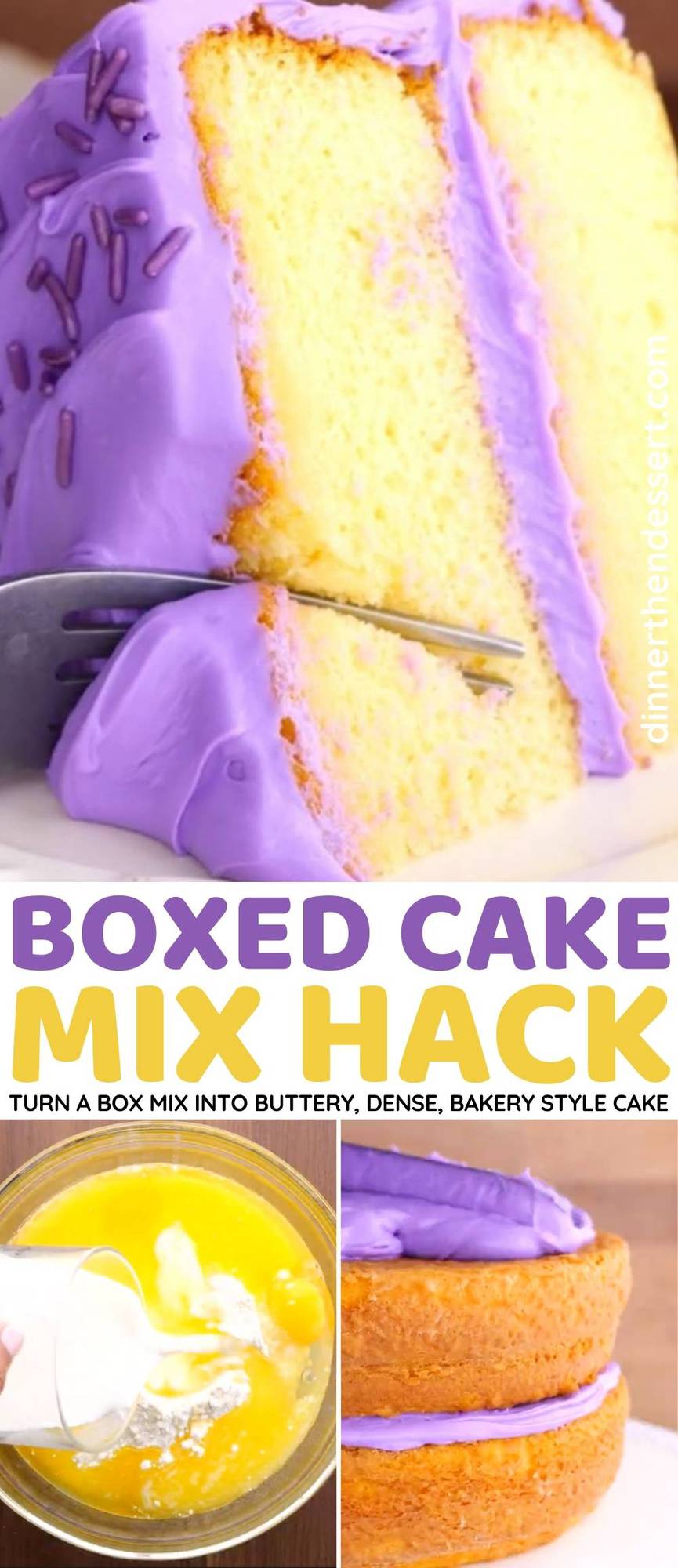 Photos used in a previous version of this post.