Pumpkin Pie Spice is a delicious dessert spice blend made from ground cinnamon, nutmeg, ginger, and ground allspice that can be used in baking or mixed with sugar as a topping.
What does fall taste like to you? If your first thoughts were of pumpkin spice lattes, Pumpkin Pie, Chocolate Chip Pumpkin Cream Cheese Muffins, or Pumpkin Cheesecake, then you've got autumn on the brain.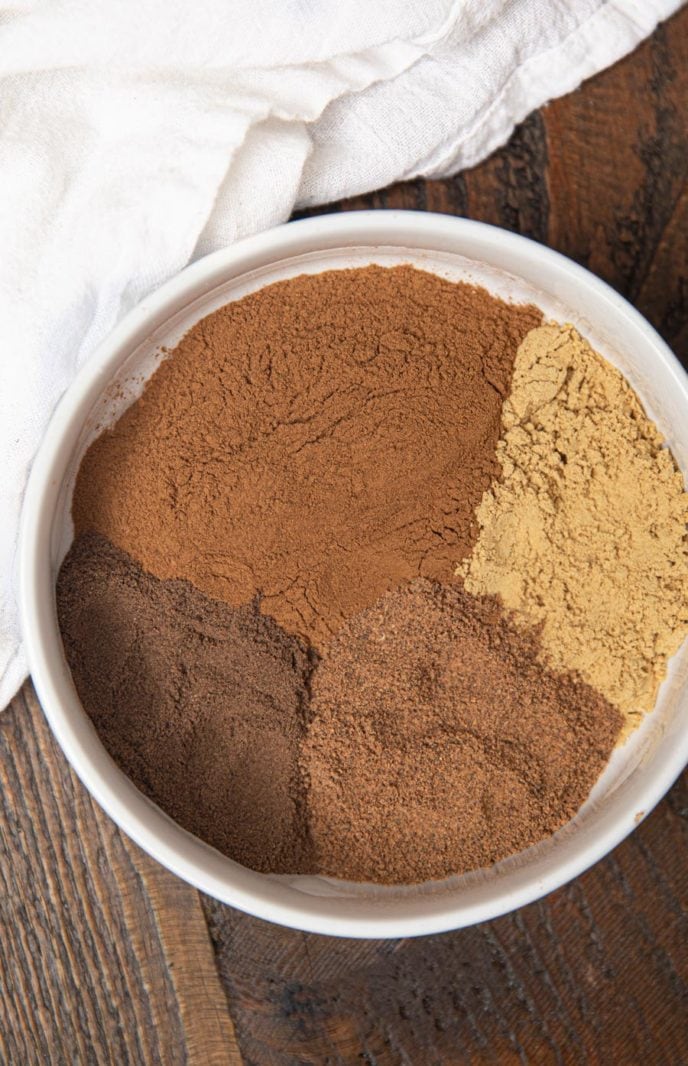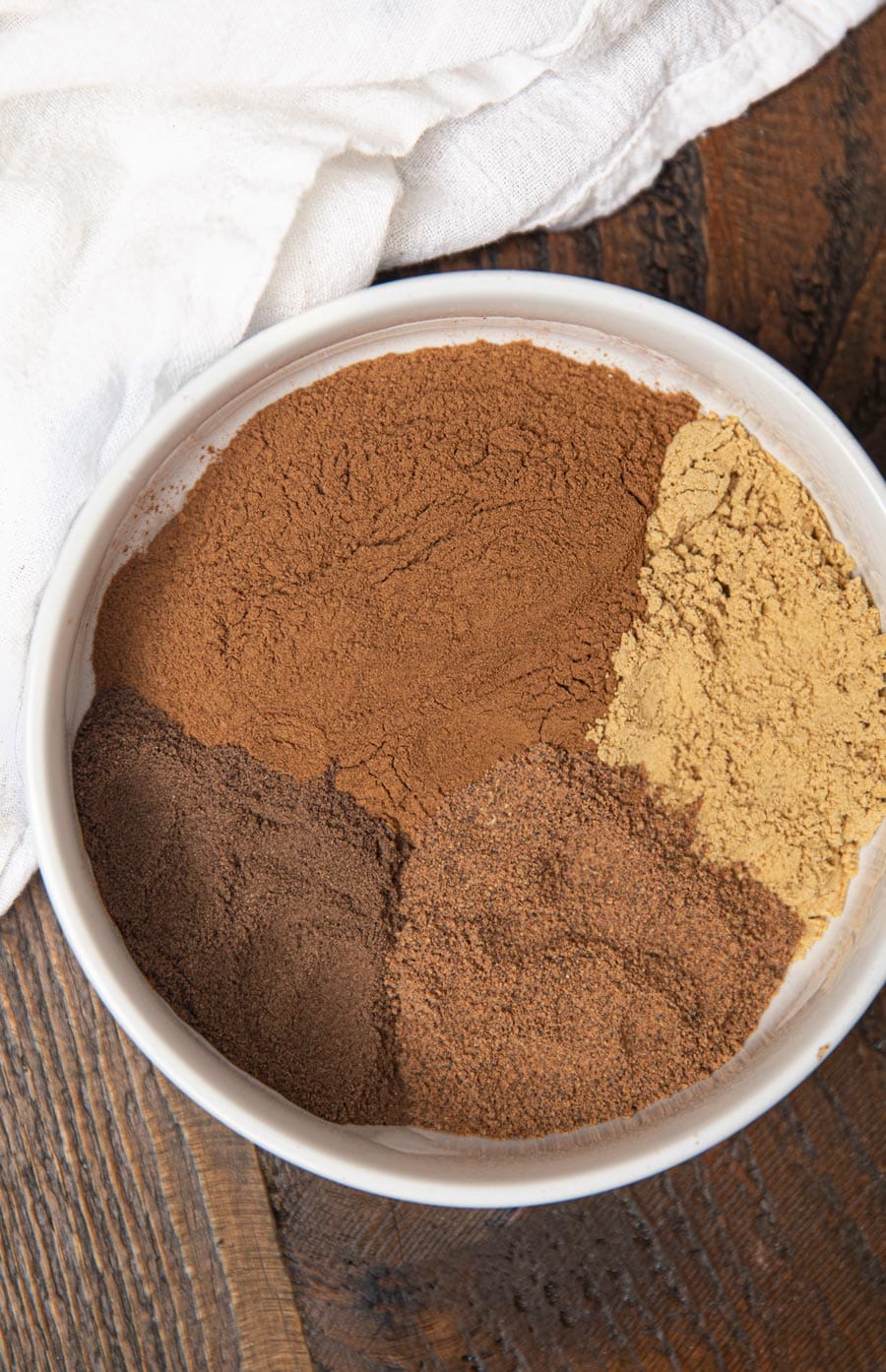 PUMPKIN PIE SPICE
Pumpkin Pie Spice is delicious in and on everything from muffins to chocolate chip pumpkin bread and will be one of your favorite recipes since it's incredibly easy to make. Since pretty much every fall baking recipe calls for Pumpkin Pie Spice, you can make this savory blend of spices in bulk and store it until you need it.
You should definitely start making Pumpkin Pie Spice now to get ready for all the fall baking you're going to do. It's easier to make than you think and DIY spice mix is easy to store for later use.
One of the advantages of making your own Pumpkin Pie Spice blend is that you can adjust the amounts of each ingredient to suit your tastes. You can also adjust them to make the spice blend into a topping instead of an ingredient for the pies or muffins you're planning to make.
If you're ready to cuddle up with a thick blanket and a slice of pumpkin bread to enjoy to cool, crisp weather, you'll be happy that you made a ton of Pumpkin Pie Spice to last you until winter.
HOW TO MAKE PUMPKIN PIE SPICE
Combine cinnamon, nutmeg, ginger, and allspice together in a small bowl.
Store in an air-tight container.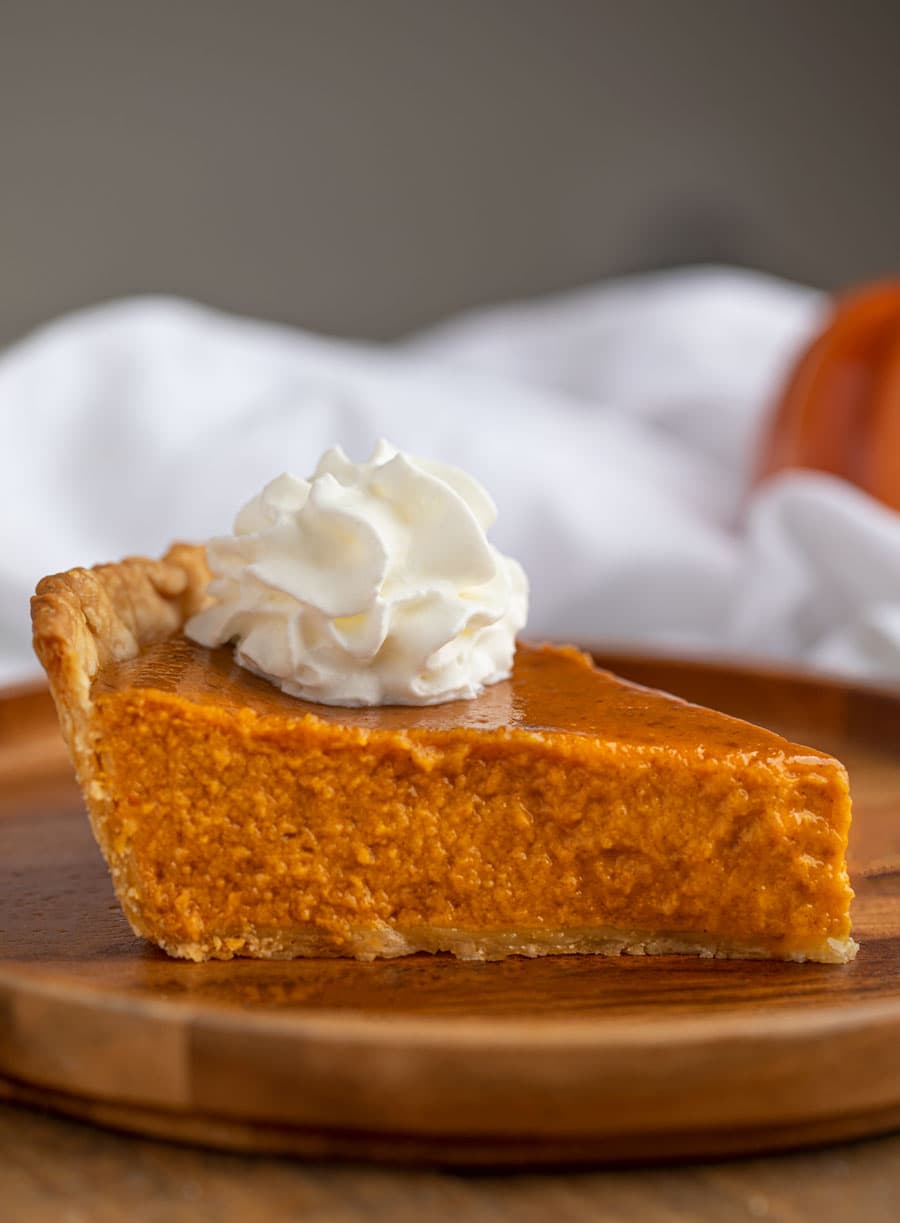 Create a free account to Save Recipes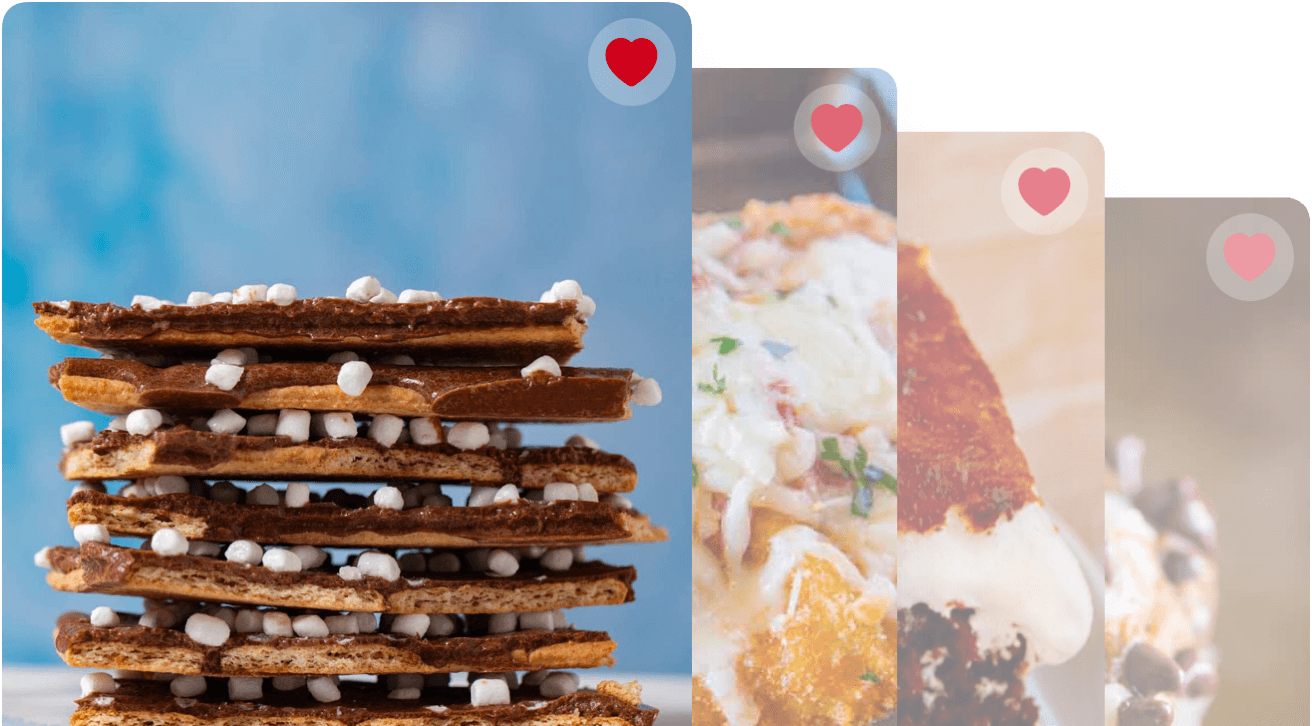 VARIATIONS ON PUMPKIN PIE SPICE
Ground cloves: Ground cloves have a very distinct taste that you've probably had in everything from pies to baked ham, and a little bit goes a long way. Add just a dash to give your Pumpkin Pie Spice even more of a smoky, autumn taste.
Brown sugar: Brown sugar is amazing on top of pies, and if you add it right after your baked goods are pulled out of the oven and are still warm, the sugar will caramelize slightly. If you add brown sugar to the Pumpkin Pie Spice mixture you'll have a ready to use, absolutely delicious topping for pies, cakes, bread or muffins.
ODE TO THE PUMPKIN SPICE LATTE
You can thank Starbucks for the pumpkin spice latte. Back in 2003, they started trying to create more seasonal drinks since they'd had a lot of success with their winter themed drinks the year before. They had a bunch of people test out a series of new drinks and immediately realized pumpkin spice was the absolute favorite. The first year they sold it, Starbucks had trouble keeping it in stock. This actually also happened to be the year I worked at Starbucks.
I enjoyed quite a few pumpkin spice lattes at work. We also added the flavoring to mochas, caramel macchiatos and frappacinos just for fun among coworkers (we never sold these drinks…but I will tell you they were AMAZING).
Since about 2015 Starbucks has used a different recipe for their lattes that includes actual pumpkin puree instead of artificial flavors. They also tracked how many pumpkin spice lattes they sold between 2003 and 2015 and estimated that the number was somewhere around 200 million in the U.S.
HOW TO STORE PUMPKIN PIE SPICE
Store: Keep your Pumpkin Pie Spice in an airtight container in a cool, dry place. You don't need to refrigerate them, as keeping it in the fridge can actually make soggy over time and doesn't do a whole lot to extend the shelf life.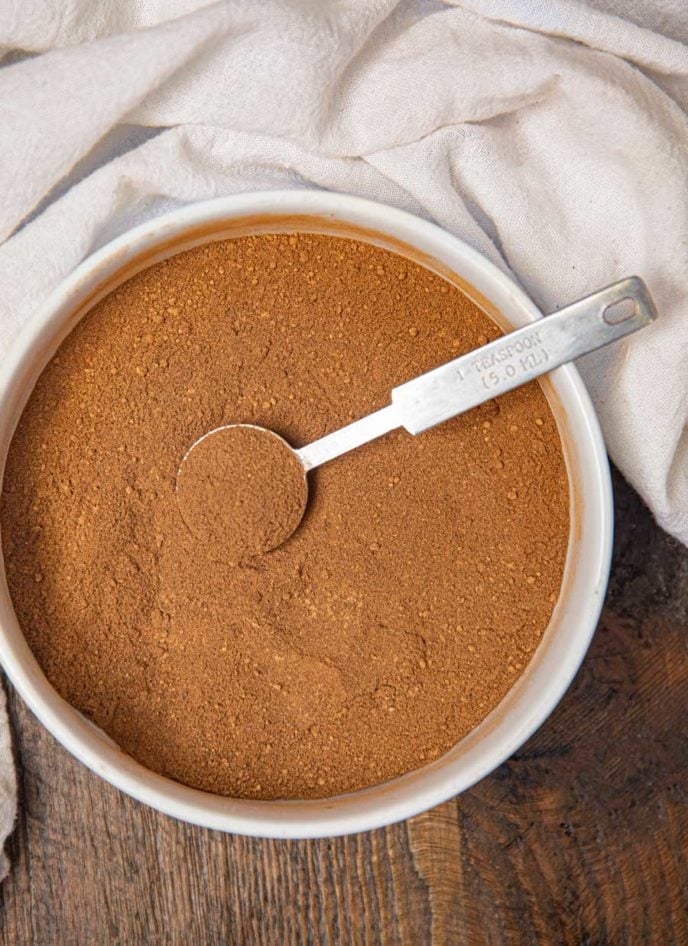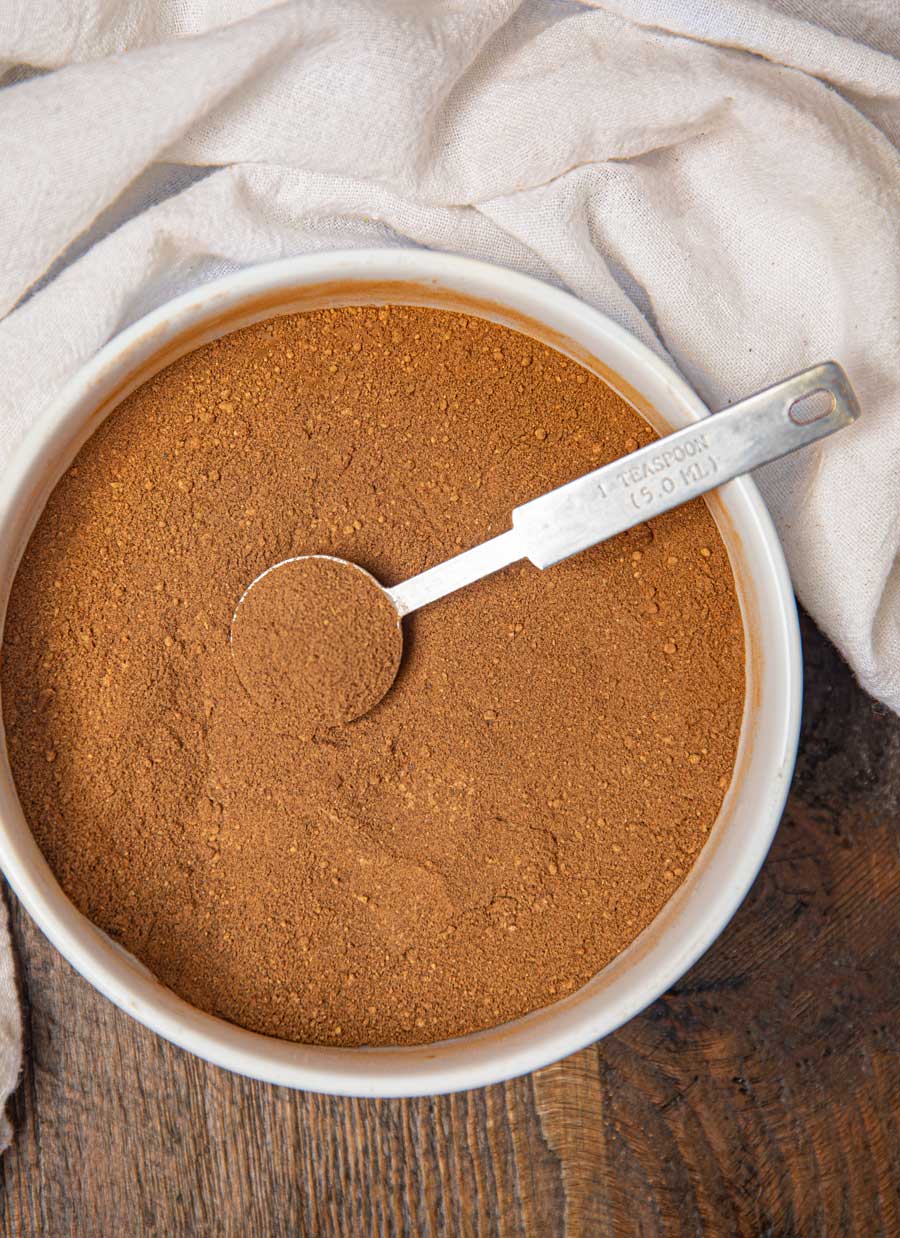 Ingredients
1/4

cup

ground cinnamon

4

teaspoons 

ground nutmeg

4

teaspoons 

ground ginger

1

tablespoon

ground allspice
Instructions
Combine cinnamon, nutmeg, ginger, and allspice together in a small bowl.

Store in an air-tight container.
Nutrition
Calories:
16
kcal
|
Carbohydrates:
2
g
|
Protein:
1
g
|
Fat:
1
g
|
Saturated Fat:
1
g
|
Sodium:
1
mg
|
Potassium:
33
mg
|
Fiber:
1
g
|
Sugar:
1
g
|
Vitamin C:
1
mg
|
Calcium:
8
mg
|
Iron:
1
mg