Peanut Butter Frosting is rich and creamy, made with ONLY 4 pantry ingredients and ready in under 10 minutes!
This is the perfect finish to any cake, and if you love this frosting recipe you'll also love Classic Buttercream Frosting, Sugar Cookie Frosting, Easy Mint Frosting, Rich Chocolate Frosting, and Cream Cheese Frosting!
PEANUT BUTTER FROSTING
Peanut Butter Frosting is rich and creamy, and goes PERFECTLY with any chocolate cake or chocolate cupcake recipe. Plus you only need 4 ingredients, and it takes under a total time of 10 minutes to make! This is a lot like buttercream, but we're adding creamy peanut butter to the recipe to make a peanut butter buttercream frosting.
CAN YOU MAKE PEANUT BUTTER FROSTING WITHOUT BUTTER?
You can substitute the butter in this frosting with shortening, using the same amount as you would with butter. Remember that butter adds some flavor, so it might taste slightly different, even though we're adding a lot of peanut butter. But it should also be slightly stiffer and hold up better.
Make this dairy free by substituting shortening for butter, and almond milk for milk.
DOES PEANUT BUTTER FROSTING HAVE TO BE REFRIGERATED?
Peanut butter frosting contains butter and milk, and personally I like to keep any dairy-based frosting in the refrigerator, even though it's half peanut butter. If you're piping this onto chocolate cupcakes, store the whole thing in the refrigerator, and bring to room temperature before serving.
WHAT TO MAKE WITH creamy PEANUT BUTTER FROSTING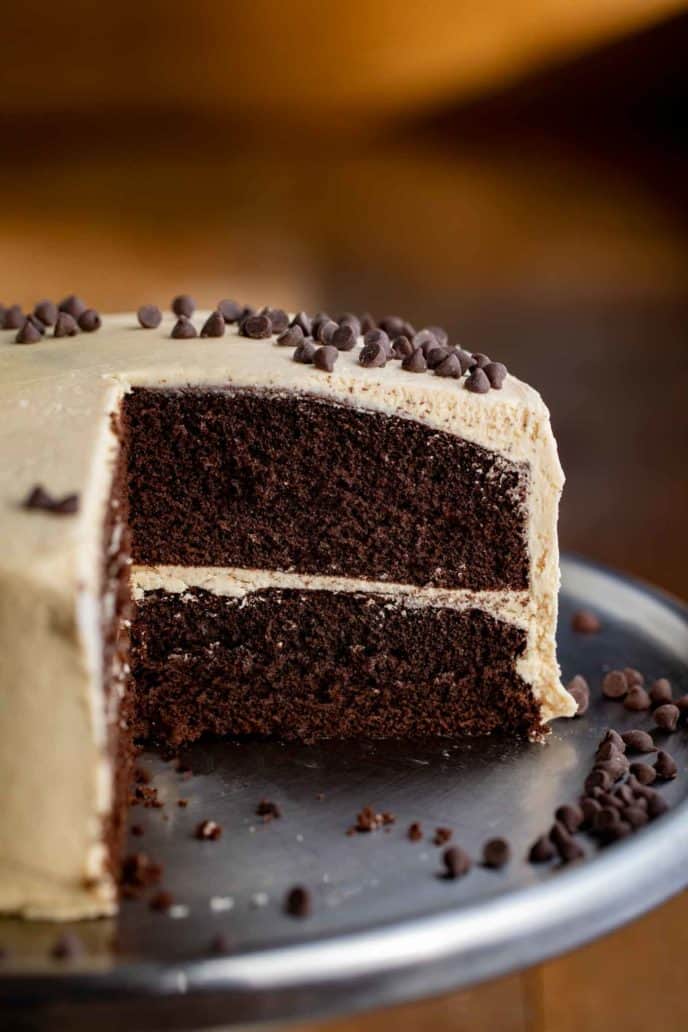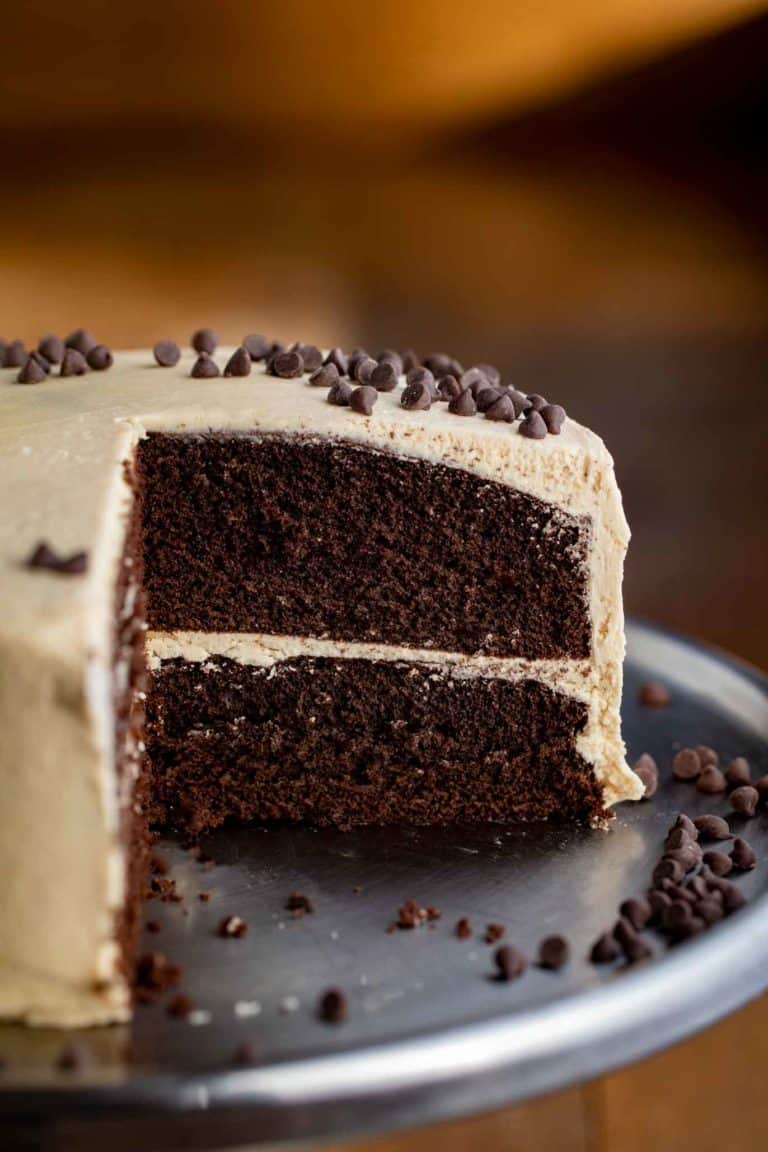 Create a free account to

Save Recipes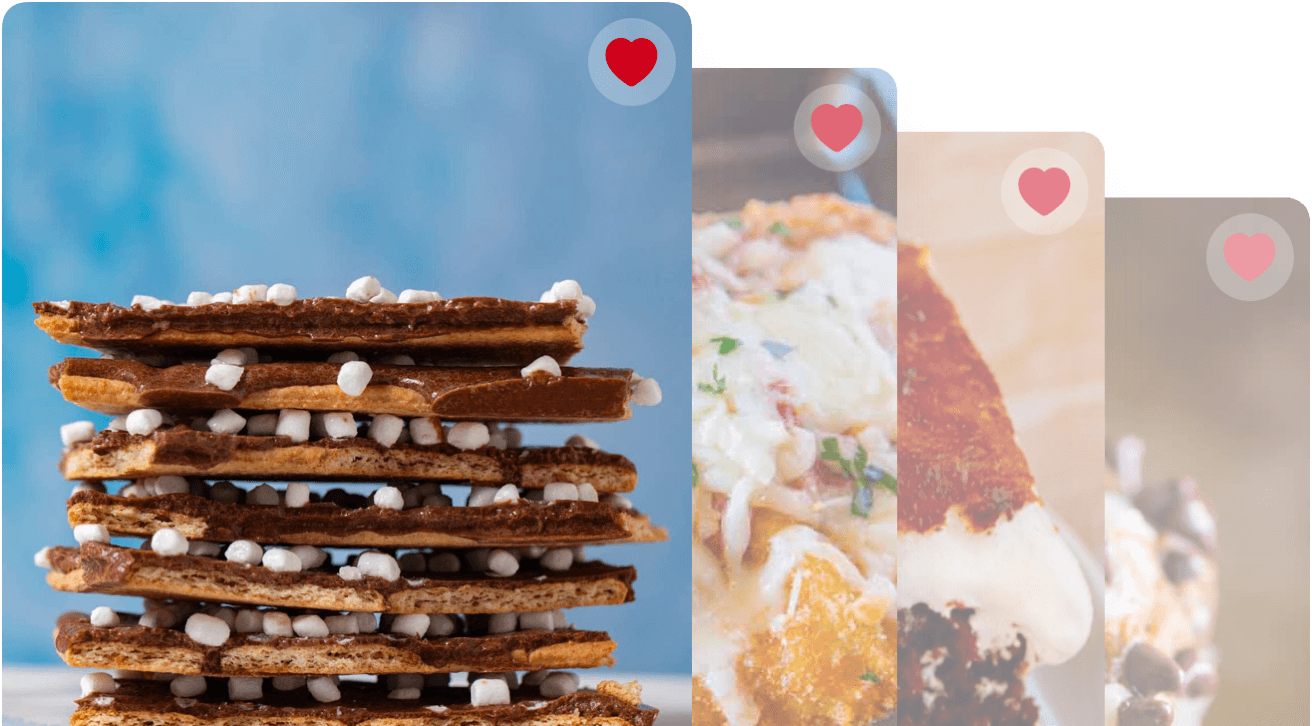 HOW DO YOU THICKEN PEANUT BUTTER FROSTING?
If your peanut butter icing is too thin, add in a few tablespoons of powdered sugar at a time until it is the right thickness. You can also try refrigerating the frosting, to see if the butter and peanut butter harden enough to thicken the frosting.
You can also add back in a few tablespoons milk at a time if your frosting is too thick.
TIPS FOR MAKING PEANUT BUTTER FROSTING
Make this a chocolate peanut butter frosting by replacing ½ cup of powdered sugar with cocoa powder or dark chocolate cocoa powder.
I don't recommend using natural peanut butter, because the regular kind has other ingredients that help make everything creamy and hold it together without separating.
I also recommend using peanut butter that is creamy instead of chunky, which will ensure that everything gets mixed together evenly instead of having big pieces of nuts. You also won't be able to pipe the frosting if you use chunky peanut butter.
You can also use chocolate peanut butter if that's what you have.
Add a mashed banana to this frosting recipe to make peanut butter banana frosting!
Make sure your frosting and your cake are both room temperature when you're ready to frost, or the frosting may pull crumbs off of the cake. I take everything out of the refrigerator about an hour before I'm ready to work with it, and it's room temperature when I go to frost.
If you want more flavor you can add a teaspoon of almond or vanilla extract to this frosting recipe.
I think it's easier to make frosting in the stand mixer, but you can use an electric mixer if that's what you have.
If you don't have whole milk you can use heavy cream or half and half in this recipe.
You can spread this on brownies or sugar cookies, too!
Try replacing half of the cream cheese with peanut butter in my cream cheese frosting!
Make sure your butter and peanut butter are at room temperature when you start, or they might not mix together properly.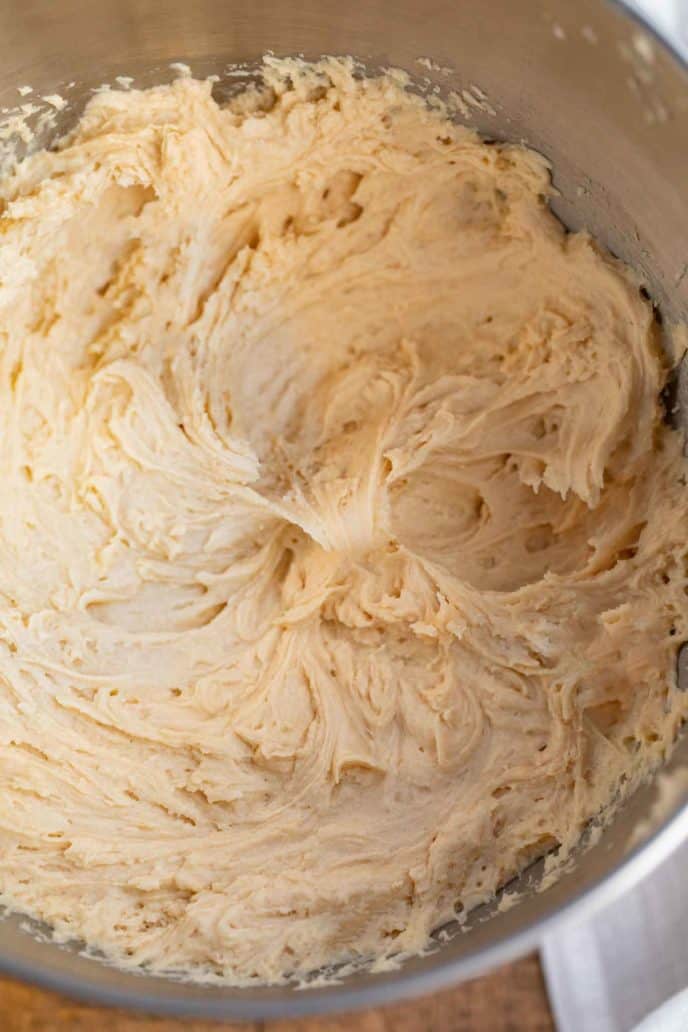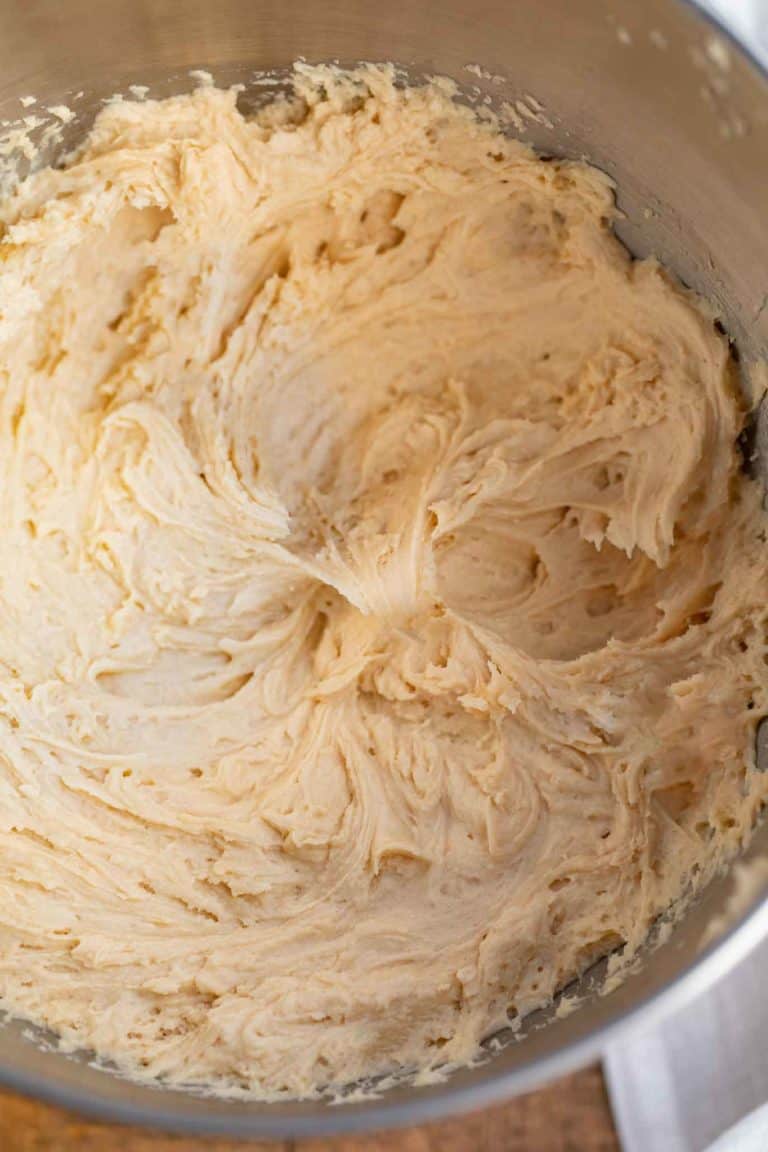 Ingredients
1 1/2

cups

unsalted butter

, softened

1 1/2

cups

creamy peanut butter

6

cups

powdered sugar

1/2

cup

whole milk
Instructions
To your stand mixer add the butter and peanut butter and beat on medium speed for

2 minutes

until fully combined.

Lower the speed to low and add in the powdered sugar 1 cup at a time, alternating with 2 tablespoons of milk (starting and ending with sugar) until light and fluffy, about

2-3 minutes

.
Notes
* Do not use natural peanut butter.
?
Note: click on times in the instructions to start a kitchen timer while cooking.
Nutrition
Calories:
316
kcal
|
Carbohydrates:
33
g
|
Protein:
4
g
|
Fat:
19
g
|
Saturated Fat:
9
g
|
Cholesterol:
31
mg
|
Sodium:
78
mg
|
Potassium:
114
mg
|
Sugar:
31
g
|
Vitamin A:
365
IU
|
Calcium:
16
mg
|
Iron:
0.3
mg