Sugar Cookie Frosting is incredibly EASY to make, made with only 4 ingredients you already have in your pantry, and ready in under 10 minutes!
Frosting is a great way to add some decoration to cookies for parties or holidays, and this sugar cookie frosting is perfect for Brown Sugar Cookies, Award Winning Gingerbread Cookies, and Oatmeal Raisin Cookies!
SUGAR COOKIE FROSTING
Sugar Cookie Frosting is the PERFECT way to decorate your favorite sugar cookie recipe. This frosting uses only 4 ingredients, shortening, sugar, milk, and vanilla flavoring. You can add food coloring to make holiday cookies, or just keep it plain and add festive sprinkles on top.
This easy sugar cookie frosting is spreadable, unlike a traditional icing. This makes decorating a whole batch of sugar cookies easier and faster. It takes a total time of 10 minutes to make, so you can make and frost your sugar cookies on the same day you'll be serving them!
HOW LONG IS SUGAR COOKIE FROSTING GOOD FOR?
This will last for about 2 weeks in the refrigerator, in an airtight container. Bring it to room temperature before working with it. If you've frosted your cookies already it's fine to sit at room temperature for a few days, but if you're just saving frosting, I always store it in the refrigerator to keep the quality for longer.
CAN YOU FREEZE SUGAR COOKIE FROSTING?
If you want to make this frosting ahead of time, or if you have a lot left over, you can wrap it tightly in an airtight container or in plastic wrap and tinfoil, and freeze it for several months. When you want to work with the frosting, let it defrost on the counter until it's soft enough to use.
I recommend bringing it to around the same temperature as the cookies, to prevent crumbs. I usually take it out about 30 minutes before I start my sugar cookie recipe, and it's ready by the time the sugar cookies have cooled.
WHAT IS THE DIFFERENCE BETWEEN SUGAR COOKIE FROSTING AND SUGAR COOKIE ICING?
There are two main ways that you can decorate your sugar cookies, with buttercream frosting and with sugar cookie icing. For this recipe, we're looking at a much thicker frosting that you have to spread with a knife, or pipe onto the cookie. It will hold its shape better, so however you spread it is how it will stay.
Icing is much thinner, and usually hardens on top of the cookie. You might also hear sugar cookie icing being referred to as royal icing. Royal icing is often used to make designs on sugar cookies, and is usually made with meringue powder. You can pipe royal icing onto a cookie or use a squeeze bottle, but it may require a boarder of thicker icing to keep it from falling off of the sugar cookies. Some designs also call for spreading the icing with a small paint brush.
Both royal icing and this sugar cookie frosting call for powdered sugar. You cannot substitute regular sugar in this recipe. Granulated sugar will not come together correctly, and you'll end up with more of a sugar-dough consistency instead of the light and fluffy texture we are looking for in frosting, or the smooth creamy texture of icing.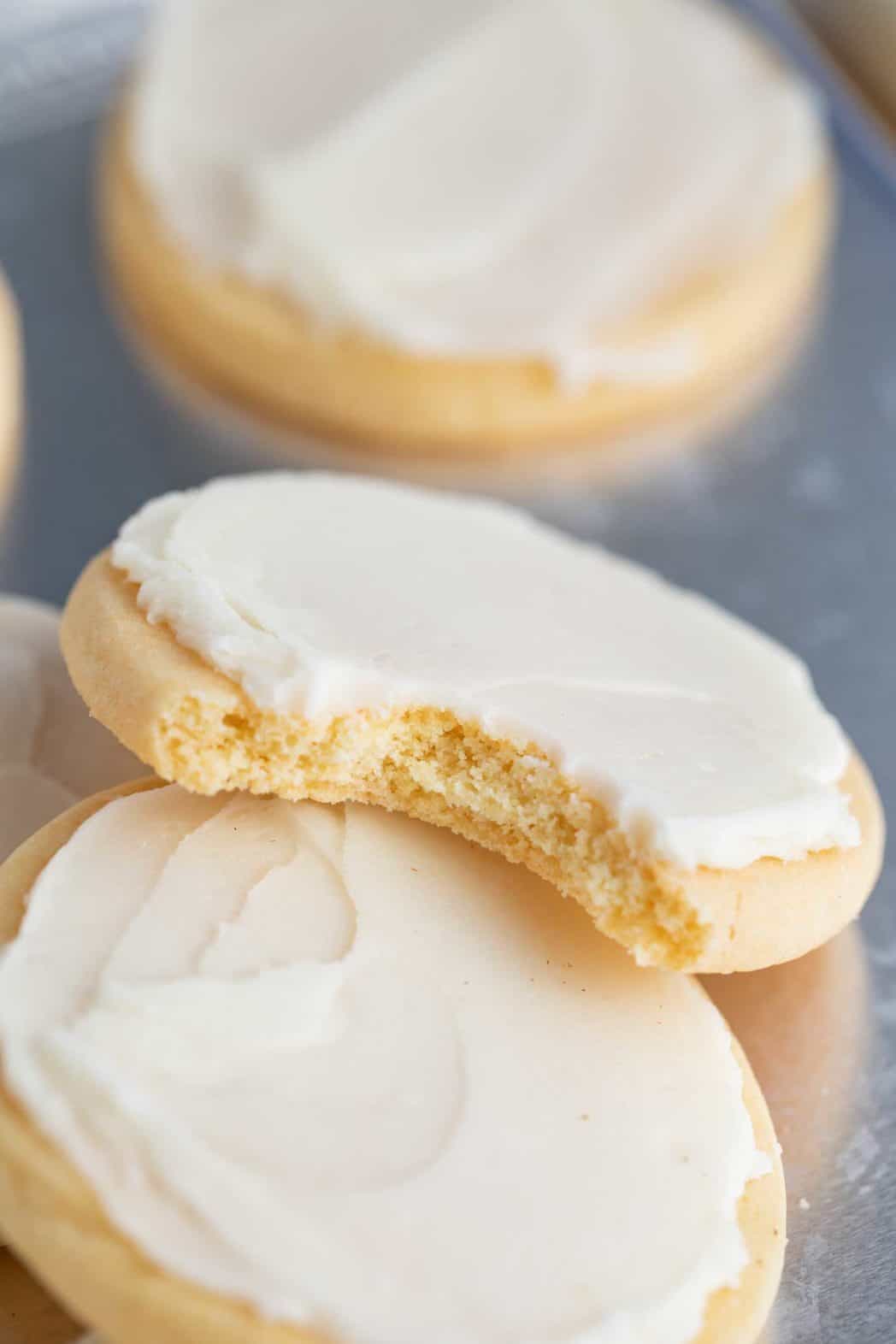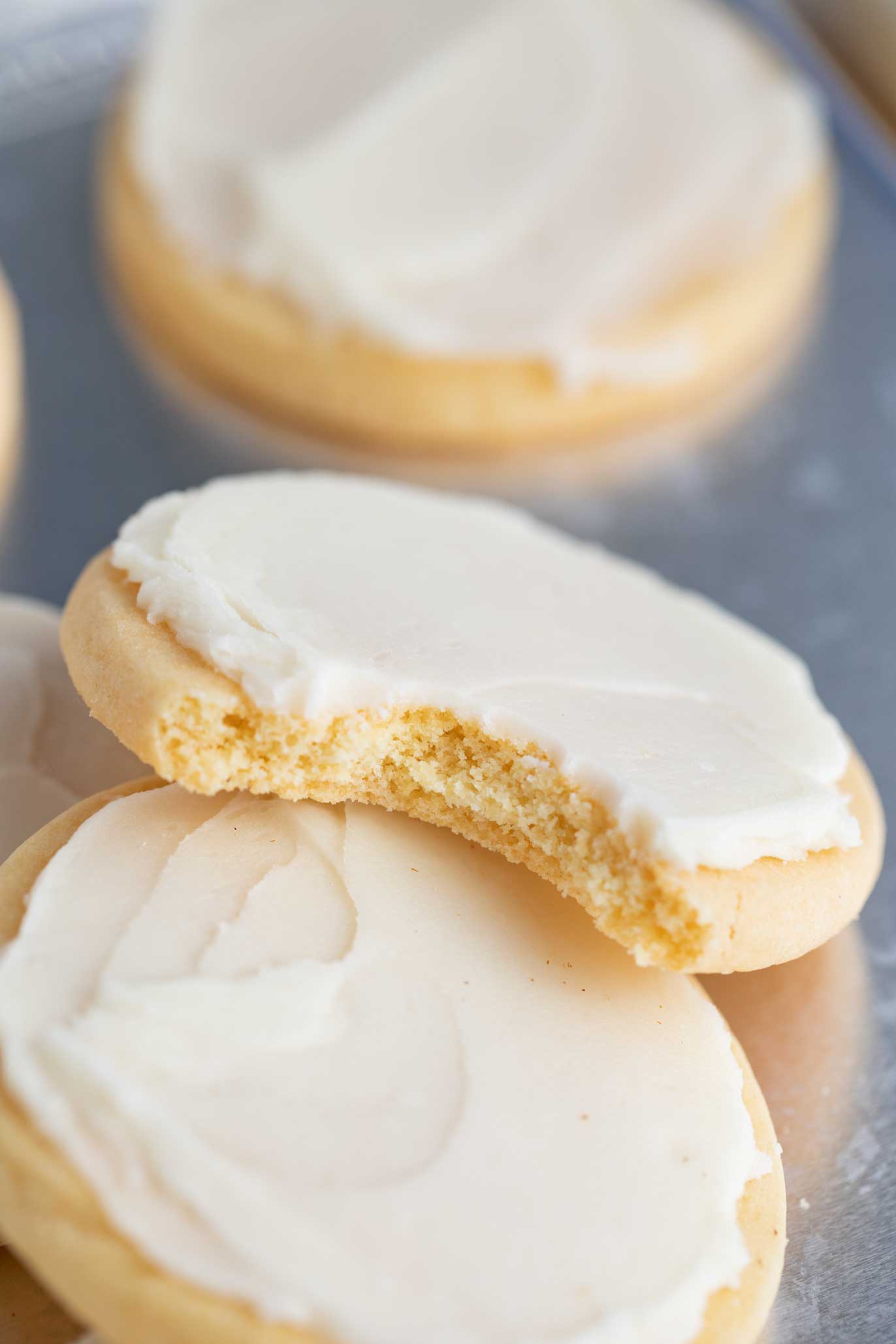 Create a free account to Save Recipes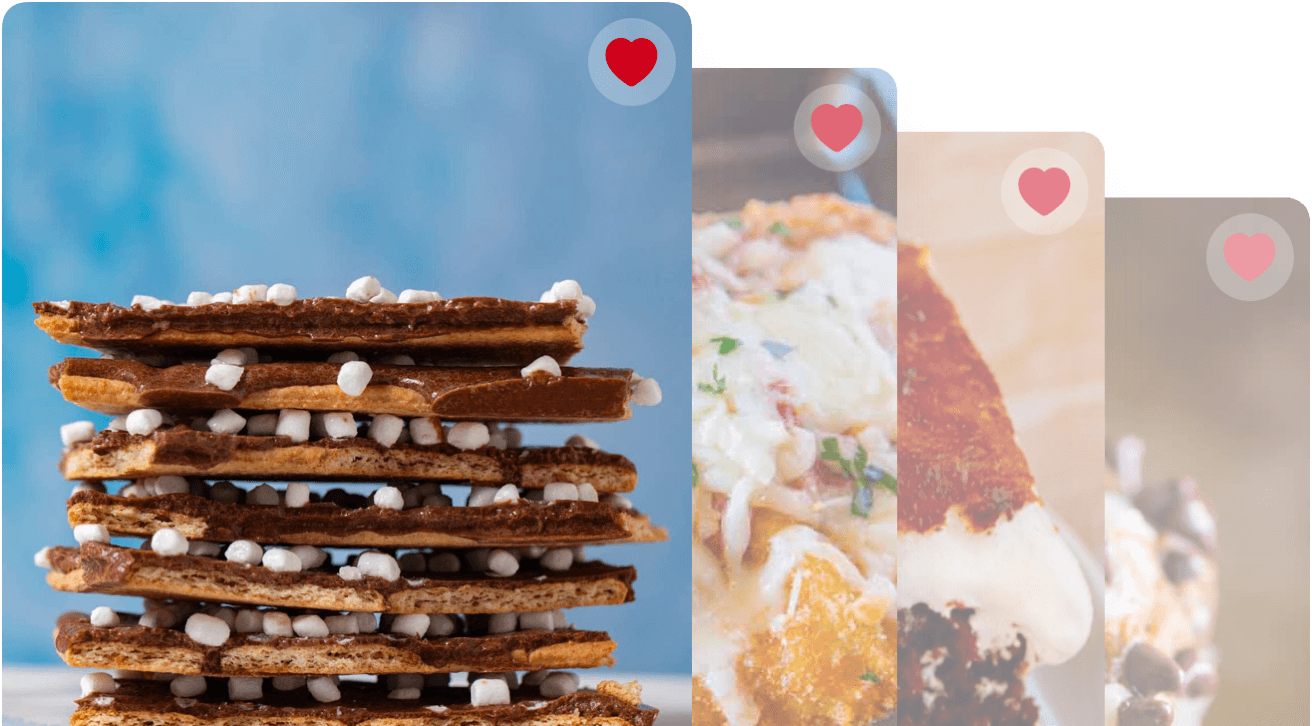 MORE COOKIE RECIPES
TIPS FOR MAKING SUGAR COOKIE FROSTING
This recipe is a basic buttercream made with shortening, which is usually stiffer and holds together slightly better than butter. But you can replace it with butter if that's what you have.
We're using vanilla extract in this recipe but you can change up the flavors if you want to. Try a teaspoon of peppermint extract, rum extract, or almond extract as a substitute for vanilla. You can also add a tablespoon of liqueur in place of vanilla and some of the milk for an adult version.
Add a few drops of food coloring to this recipe to make fun or festive colors! Or top the frosting with some sprinkles for more decoration. You can do this with icing, too.
Shortening (or butter) will be easier to work with if it's at room temperature.
Make sure to beat the shortening first before adding the powdered sugar, this will help prevent lumps in your frosting. If your frosting recipe is turning out too thin, add powdered sugar a tablespoon at a time until it thickens.
Add a teaspoon of lemon juice or a pinch of salt if your frosting is turning out too sweet.
I love using this recipe for sugar cookies, but you can also make it for cakes and cupcakes! If I have a lot of desserts to make at once, this is my go-to instead of frosting because I can get a few different uses out of it after I'm done with my sugar cookie recipe.
You can use heavy cream or half and half as a substitute for the whole milk, if that's what you have in your refrigerator. If the frosting is turning out too thick and you're having trouble spreading it on your sugar cookies, you can add a teaspoon of milk at a time until the texture is right.
If you want to add food coloring to frosting or icing, I like to use gel food coloring. Too much liquid color can change the texture of the frosting or icing, and a little bit of the gel goes a long way. The same rule applies if you're making a cream cheese frosting.
If you don't want to add food coloring to your frosting or icing, try icing your sugar cookies then topping them with colorful sugar or mini chocolate chips.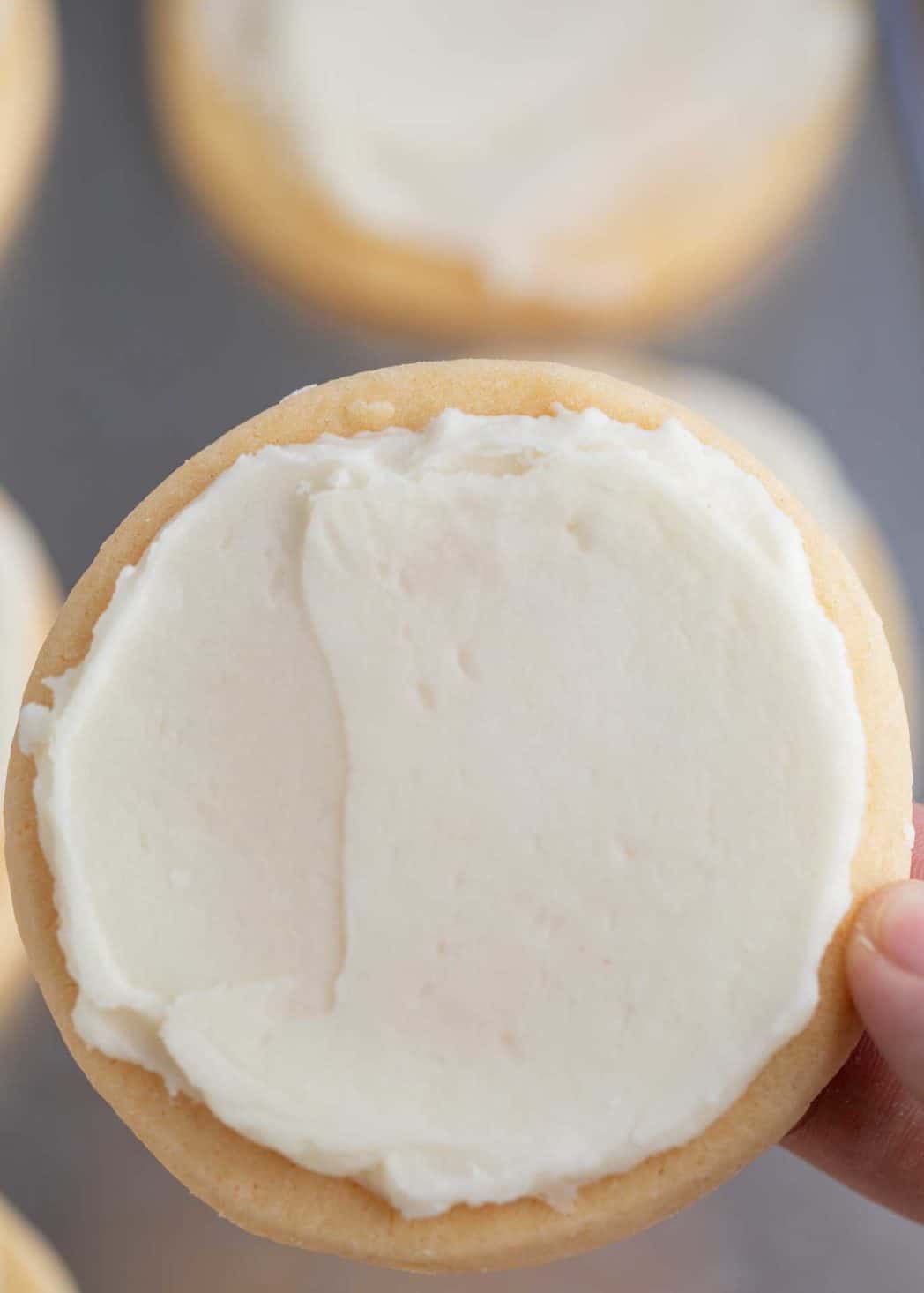 Instructions
To your stand mixer add the shortening first for 15 seconds on medium speed, then add in the powdered sugar in ½ cup increments until fully incorporated.

Add in the milk one tablespoon at a time and mix until just combined.

Add in the vanilla, whipping together until the mixture is completely smooth.
Nutrition
Calories:
118
kcal
|
Carbohydrates:
20
g
|
Fat:
4
g
|
Saturated Fat:
1
g
|
Sodium:
2
mg
|
Potassium:
4
mg
|
Sugar:
19
g
|
Vitamin A:
5
IU
|
Calcium:
4
mg