Coconut Cream Pie is a classic American pie made with a vanilla coconut pudding, fresh whipped cream and toasted coconut topping.
Banana Cream Pie has long been a favorite pie in America, but what about coconut cream pie? If you've never had it, you've absolutely been missing out! The coconut flavor is rich and sweet, and it is a great summer dessert to try out on extra hot days.
COCONUT CREAM PIE
If you want something creamy, delicious and sweet to eat at your next potluck, then my coconut cream pie recipe is the one for you. The coconut is naturally sweet and rich, and when it's served up chilled in a pie crust, words don't do it justice.
The nice thing about this recipe is that it's easy to dress up for any occasion, and nothing looks more inviting on a pie plate than a homemade coconut pie.
Did you like this recipe and are looking for more summer desserts to try? Next time you should make Easy Ice Cream Cake, Southern Pecan Pie Muffins or Strawberry Shortcake.
HOW TO MAKE COCONUT CREAM PIE
Start off by putting your 9-inch pie crust in a pie pan.
Mix the sugar, flour and salt in a medium saucepan over medium heat and gradually stir in the milk.
Once the mixture is thick and bubbly, lower the heat to low and cook for 2 more minutes then move the pan off of the heat.
Beat the eggs together in a large bowl and then gradually whisk in the hot custard you just made.
Pour the whole egg mixture back into the saucepan and bring it to a boil.
Stir the mixture for 2 minutes then take the pan off of the heat.
Stir in the unsalted butter, vanilla extract and coconut. Once it's well mixed, pour the pie filling into the crust.
Let the pie cool to room temperature and then put it in the fridge to cool for about 4 hours before you serve it.
Once the pie has firmed up and you're ready to eat it, top it with whipped cream and serve it up.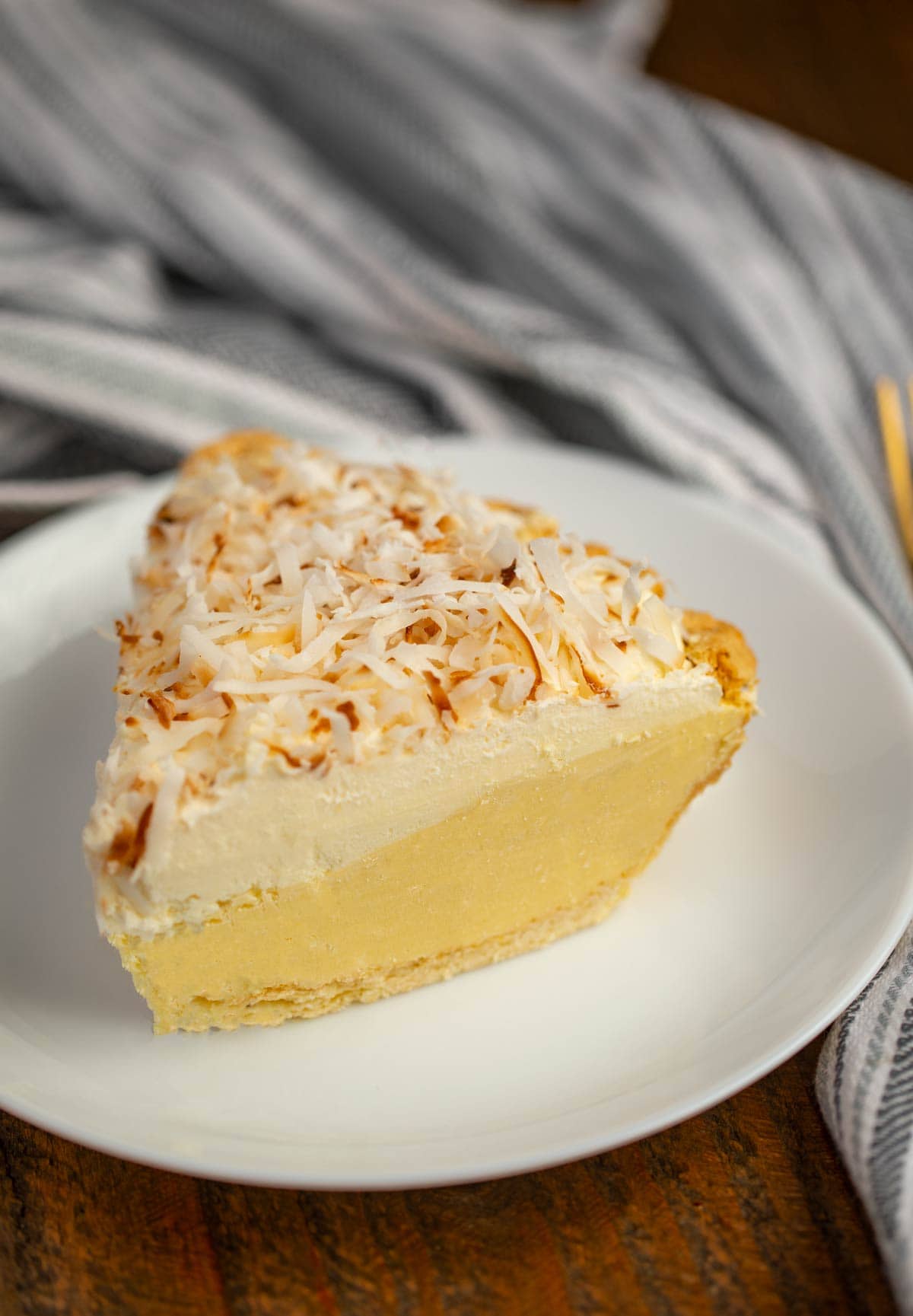 Create a free account to

Save Recipes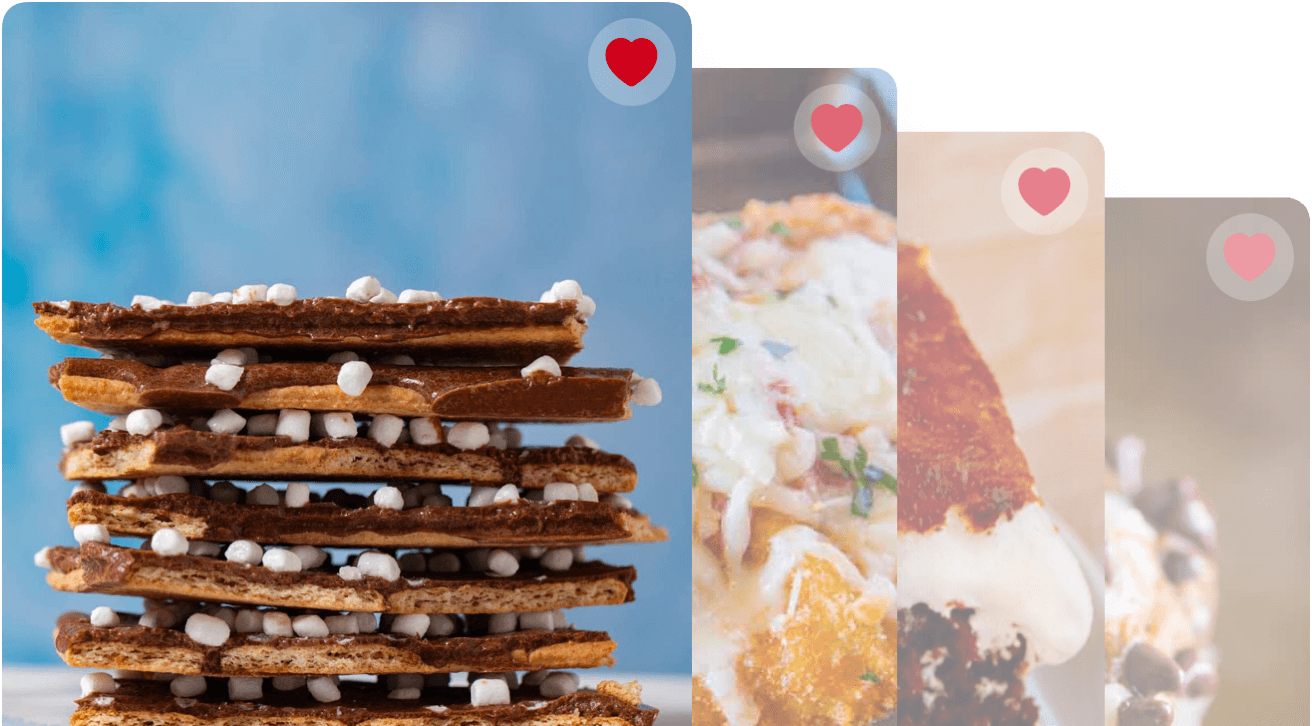 SERVE WITH
Homemade Whipped Cream: serve up your pie topped with homemade whipped cream to impress your guests. If you want to stick with the theme, you can also make this topping out of coconut milk instead of heavy or whipping cream.
Homemade Ice Cream: nothing goes better with pie than a scoop of homemade ice cream. This recipe is quick and easy and will be the perfect side for a summer party.
Easy Chocolate Ganache: whip up some chocolate ganache and drizzle it over the whipped cream topping. It will make the pie look extra fancy and tastes delicious too.
Coconut shavings: take any extra coconut shavings and layer them over the top of the finished pie as a beautiful garnish that gives the pie a pleasant crunch.
You can also try making a homemade Graham Cracker Crust from my pie crust recipe.
Origins of Coconut Cream Pie
Coconut used to be incredibly expensive. People loved tropical delicacies in the continental United States but coconuts were notoriously hard to ship because they would go bad and it was difficult to keep them ripe. Eventually, a French company started shredding coconuts and selling the dried shavings around the world. '
Shredded coconut hit the US hard when, as the story goes, a miller was given a shipment of dried coconut as payment. He figured out how to produce them and started selling them. Coconut desserts became very popular and around the turn of the century there were dozens of cook books full of coconut themed recipes. One of those recipes was of the cream pie variety after Banana Cream Pie's popularity took off.
Dessert pies had been around in the US for decades at that point and were very popular because of how easy and decadent they were. The first coconut cream pie was a mixture of custard under a crust topped with coconut shavings.
CLOWNING AROUND
A super popular game was invented just a few years ago called Pie Face (I have kids, I didn't get to escape this), so I know all about the joy people seem to get out of pie and whipped cream hitting others in the face.
It's human nature: someone invents a delicious dessert and someone else figures out how to throw it at someone.
Throwing pies has also become a crime! People began throwing pies at people they didn't like or people they thought were corrupt, so it is now considered battery and is a prosecutable offense in the US, so save your pies for friends who have a sense of humor.
How to Store Coconut Cream Pie:
Serve: because of the dairy in the recipe, you shouldn't leave your coconut cream pie out for longer than 2 hours.
Store: you can keep your homemade pie in the fridge in plastic wrap for up to 4 days before it starts to get weird.
Freeze: the best coconut cream pie is a fresh one, since cream based pies don't defrost well. The layers tend to thaw out into a watery mess, so it's best to enjoy your leftovers out of the fridge instead.
Looking for more delicious Coconut Recipes?


Ingredients
1 1/2

cups

flaked coconut

2

cups

heavy cream

3

tablespoons

powdered sugar

5

ounces

instant vanilla pudding mix

1 1/2

cups

coconut milk
Instructions
Preheat oven to 350 degrees and line pie crust into 9" pie plate or use pre-made deep dish pie crust in pie plate and bake for

15-18 minutes

or until golden brown.

In a large skillet, toast the coconut until golden brown, shaking the pan, stirring constantly until the coconut starts to change color all over (this should take about

4-5 minutes

).

Add the heavy cream and powdered sugar to your stand mixer on low speed for a few seconds until combined then raise to high speed for

1 minute

until whipped and stiff peaks form.

In a second bowl mix together the vanilla pudding mix and the coconut milk well until well combined, then pour it into the cooled pie crust.

Top with whipped cream and toasted coconut and refrigerate for at least

4 hours

.
Nutrition
Calories:
335
kcal
|
Carbohydrates:
13
g
|
Protein:
3
g
|
Fat:
31
g
|
Saturated Fat:
22
g
|
Cholesterol:
54
mg
|
Sodium:
81
mg
|
Potassium:
163
mg
|
Fiber:
2
g
|
Sugar:
3
g
|
Vitamin A:
583
IU
|
Vitamin C:
1
mg
|
Calcium:
36
mg
|
Iron:
2
mg