All the flavors of the Costco Chinese Style Salad Kit without the $10 price tag.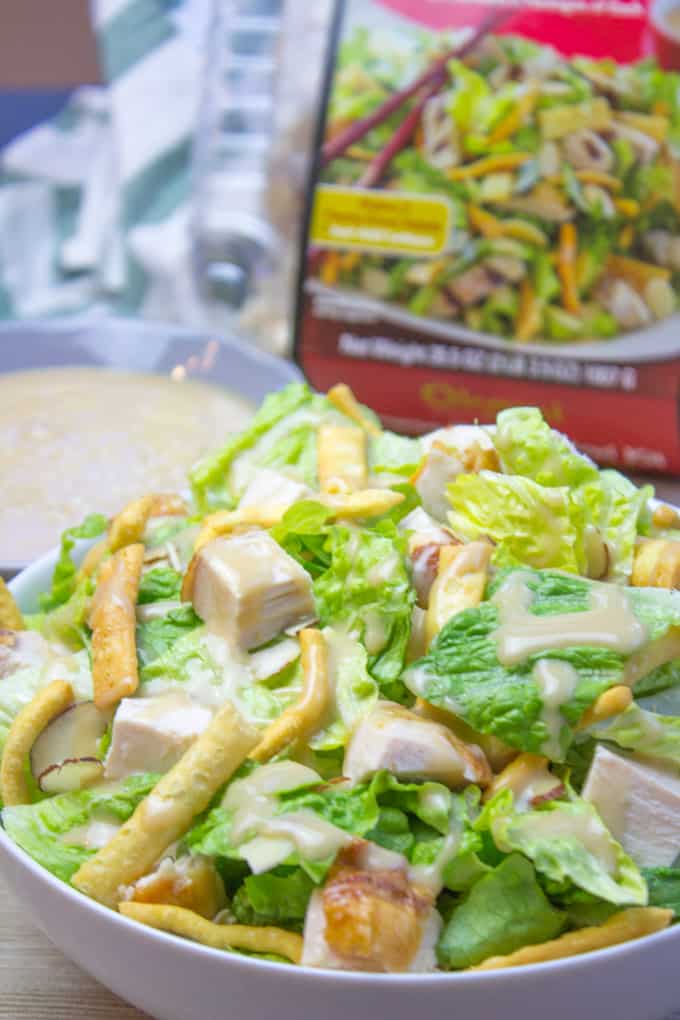 As I am sure all of you are, I am a HUGE fan of Costco. We don't go often, but when we do I am like Mitch from Modern Family, excited grabbing carts and flatbed trucks and piling things into the cart. One of my favorite shortcut meals from Costco is the Costco Chinese Style Salad Kit. You know what I am talking about…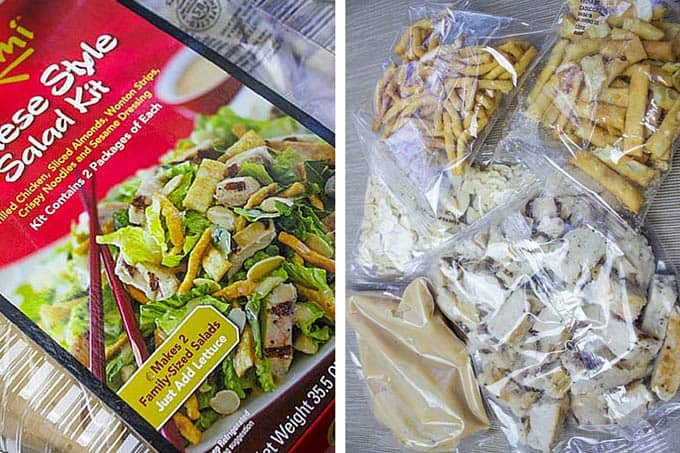 Full of dressing, chicken and toppings the real star of the Costco Chinese Style Salad Kit is the dressing. A wonderful sesame miso dressing with honey and ginger, the dressing is addicting. So I kept begrudgingly paying the 10 dollars for this salad mix even though I don't eat the chicken (I just think it looks a bit funny, the texture is weird and it sort of bothers me how long it is packaged for) and the toppings are all so easy to buy elsewhere for so much less. Yes, it felt like I was paying 10 dollars for those two little pouches of dressing.
So many things at Costco are awesome deals: Organic meats (especially the ground beef), milk, butter, Organic Better than Bouillon (I buy 3 of these every time I go), the organic tortilla chips, M&M trail mix, oh my goodness the corn muffins in the bakery, pomegranates when they are in season and the cheese selection. Oh man, the cheese selection!
By now you know how I feel about making my own versions of popular recipes. This dressing was just begging to be remade.  The best part is how easy it is. Almost every ingredient in the dressing is pretty easy to find. The only ingredient you may need to search a bit for is the miso paste which is readily available at Whole Foods and when you are at it make this Miso Glazed Sea Bass with your miso you have left over. It is ridiculously easy and delicious. I used to make it for clients all the time and they would rave about it.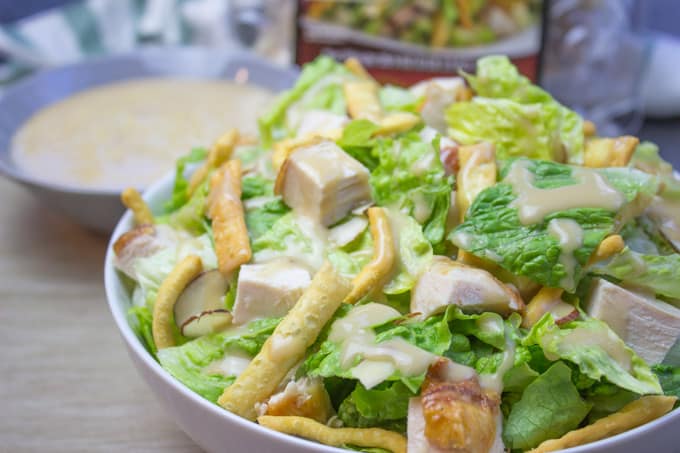 Ingredients
1/4

cup

plain yogurt

(mayonnaise is an easy substitute here too)

2

tablespoons

mellow white miso paste

4

teaspoons

rice vinegar

2

teaspoon

chopped ginger

2

teaspoon

soy sauce

2

teaspoons

honey

2

teaspoons

sesame oil

1/4

cup

orange juice

2

cups

cooked chicken breast meat

, cubed

1

head of lettuce

, chopped

1/4

cup

sliced almonds

3/4

cup

wonton strips

3/4

cups

crispy chow mein noodles
Instructions
To make the dressing, add all the ingredients in a blender or food processor until smooth.

Layer the salad with lettuce, chicken, almonds, wonton strips and chow mein noodles before pouring on the dressing.

Enjoy the fact you didn't spend $10 on the kit. 😉
Nutrition
Calories:
246
kcal
|
Carbohydrates:
18
g
|
Protein:
21
g
|
Fat:
10
g
|
Saturated Fat:
1
g
|
Cholesterol:
49
mg
|
Sodium:
664
mg
|
Potassium:
597
mg
|
Fiber:
3
g
|
Sugar:
8
g
|
Vitamin A:
745
IU
|
Vitamin C:
12.5
mg
|
Calcium:
69
mg
|
Iron:
1.8
mg