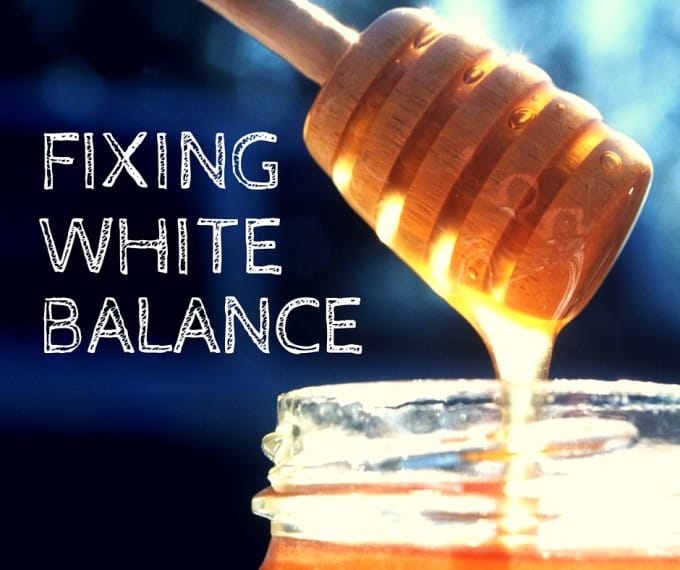 Let me start by saying I am no authority on food photography. I am such a novice in fact that I am currently enrolled in an Introduction to Photography class and I have only actually attended one class to date! That being said I have worked really hard to start learning more about my camera and how it works vs. how light works. I'm confident that even though I am not the best photographer, I take photos that are appetizing and appealing. Of course with the class I am hoping that my abilities/knowledge continues to grow so I can take better and better photos. Then maybe I will work my way onto the top page of foodgawker instead of landing somewhere in the middle of the group like I normally do.
So let's be more clear about what I mean about correcting your white balance.
This is a photo taken in my photo studio with my lightboxes at 1:00 pm on an overcast day.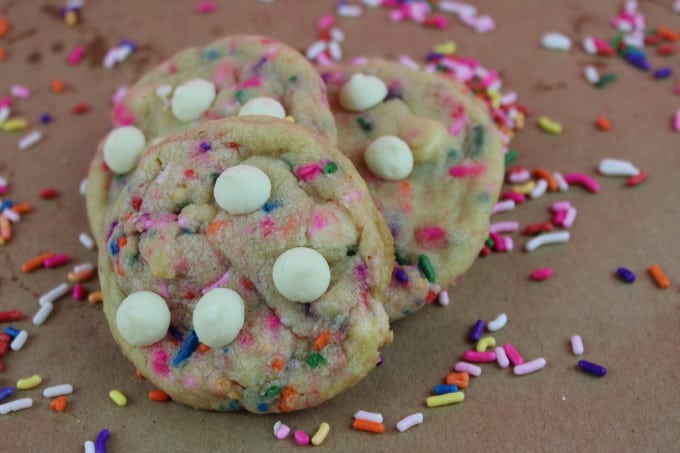 Yikes. I mean. Wow, that is pretty bad. Not the worst of course. I am still using a photo setup, have professional lightboxes and a great camera after all. 🙂 But yeah, there is some serious blue action going on in this photo.
Now lets add the white balance filter to the camera and set the white balance to a custom setting based on it.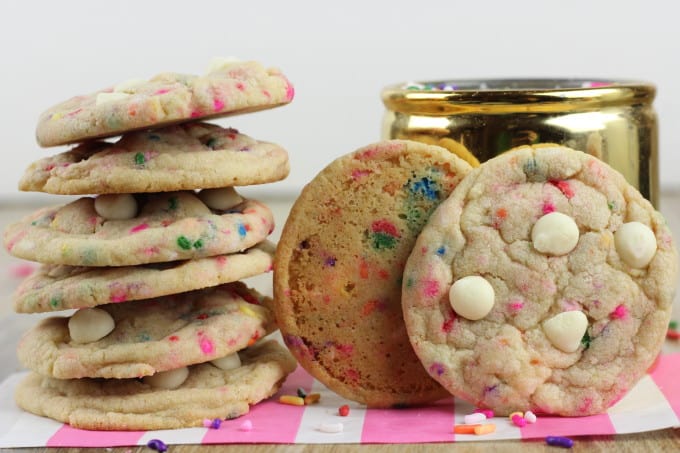 Completely unedited, the lighting already looks MUCH better. Here is the final shot of the
Sprinkles Birthday Cake Cookies
 after about 10 seconds in Photoshop…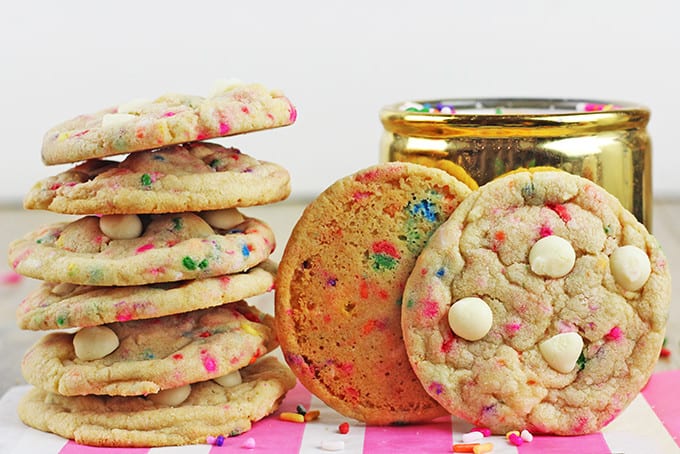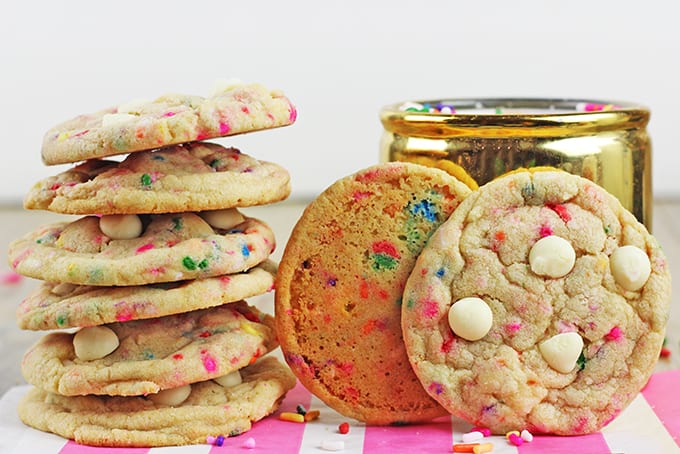 My only adjustments I made in this photo were to adjust the Shadows in the photo and added about 4 points of contrast. The most important thing to note here is no blue tint anymore. Getting that blue out of the photo in Photoshop is a huge task. When I have been rejected from Foodgawker, every single one has been for lighting/exposure issues. I HIGHLY suggest if you are working on your photography, getting something to help you set your white balance so your whites are actually white.
The White Balance Filter is actually super easy to use and quick to add to your camera settings. You hold it up in front of your lens as you are focused in on your shot. Take the picture. Turn your camera settings to a manual setting. Then in your camera's menu, go to white balance settings. Select custom and "set" according to the photo of the filter. DONE! I was nervous before it arrived it would be difficult to use. It turned out to be SO EASY. I keep it in my camera bag at all times now.
While we are at it, I thought I would give you guys a quick rundown of what my setup actually is!
Wood Planks
Marble Tiles
As I write up more posts about my photography setup and learn more about using my camera, I will definitely go into more detail about these items. If you have any questions about any of these items, please feel free to email me or leave a comment below! I am happy to answer any questions I can.
Hope that helps! Tune back in tomorrow for another recipe! Until then, I hope you are having an amazing long weekend and you are going to fill up on lots of BBQ eats tomorrow!
This post contains affiliate links.