Perfect Potato Latkes with just a few ingredients and a bit of soaking time have the crispiest exteriors with the fluffiest centers. There won't be a single one left over.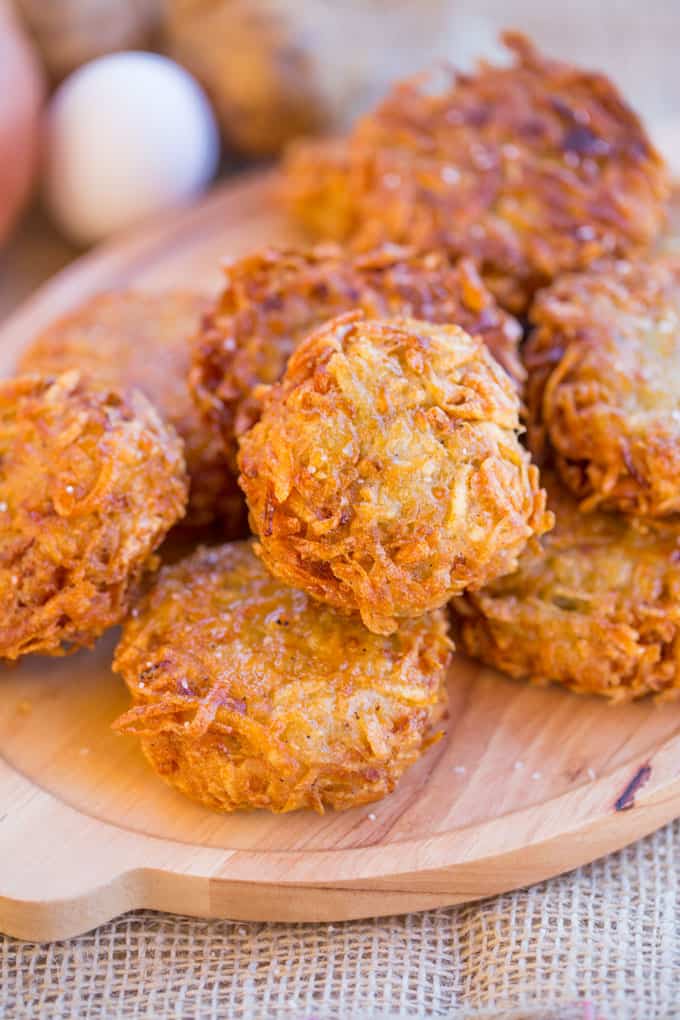 Perfect Potato Latkes for the win on the fourth day of Hanukkah! Ha! I wasn't going to post this recipe this year, in fact I had convinced myself I would post it next year a month before the holiday and give myself a bit of a break from cooking in the holiday season.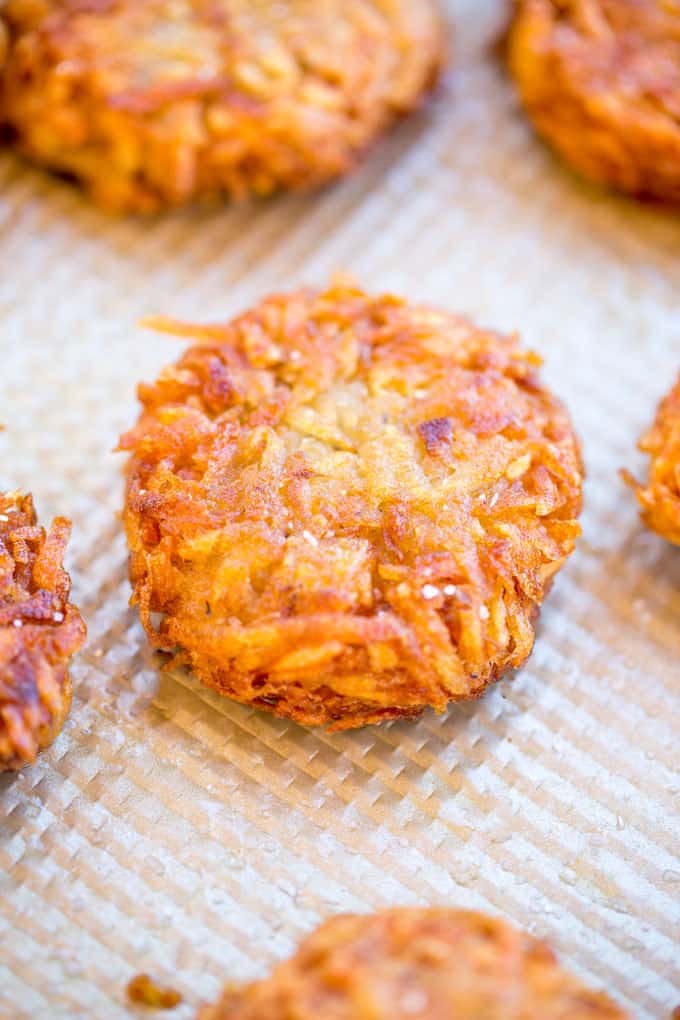 But then I was sitting on the couch thinking about how special latkes are to our Chrismukkah celebrating household and even though you all either don't eat latkes or have already enjoyed them for the season I decided it was best to post them now.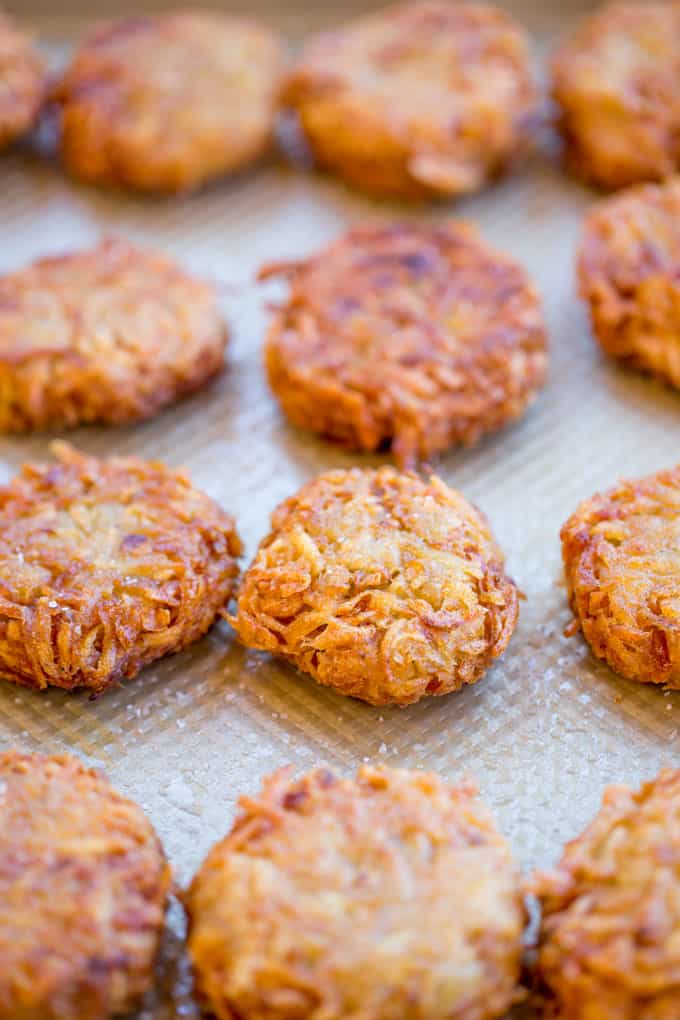 So here we are on the fourth day of Hanukkah and I'm making a second batch of latkes because our first batch didn't even outlast the next morning and it is reminding me of my husband's grandmother.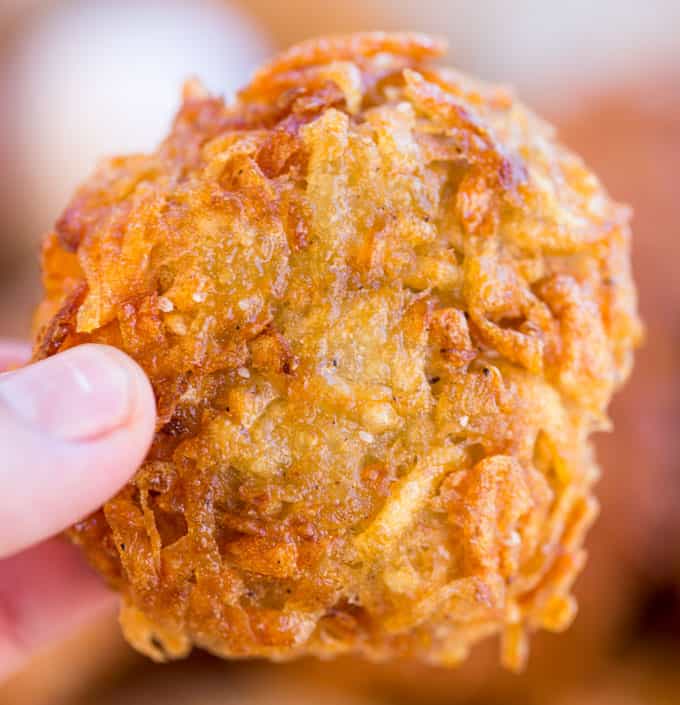 She was the absolute kindest soul and every year she would look over at my plate with latkes and *GASP* ketchup and say in total shock, "You're putting KETCHUP on your latkes?!!?" I miss her terribly (I know way more personal than I normally get on here) but making latkes and celebrating with family was the perfect medicine.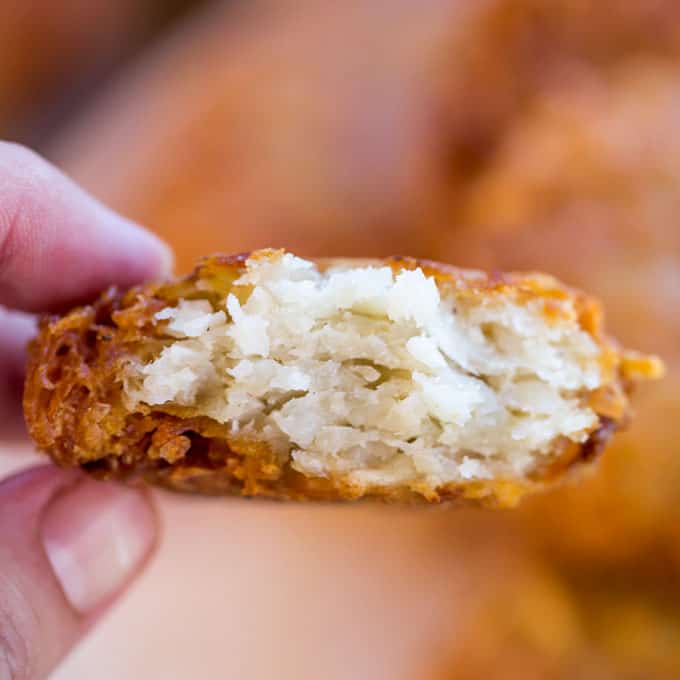 So I'm just going to leave this Perfect Potato Latkes recipe out here, hanging in the deserted wind where hopefully you all will find it next year in time for the holidays and enjoy them as much as we did.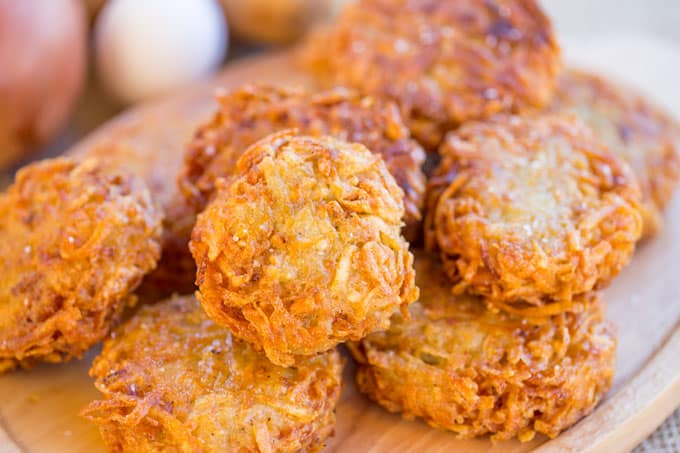 Tools Used in the making of these Perfect Potato Latkes:
Cast Iron Skillet: Perfect for frying all things, keeps heat extremely well. This is my go to skillet for pan frying.
Fish Spatula: I'm very careful about my latke flipping so I use my super flexible fish flipper. I have an All-Clad one I use from a set I got for our wedding but my backup is this Winco one for 5$ and honestly… it is every bit as useful. Save the cash and go for that one!
Cookie Sheet: Perfect for putting in the oven to keep the latkes warm when used with…
Cooling Rack: Using the cooling rack with your latkes will help prevent the bottoms from getting soggy while your finish frying the rest of them. Remember never cool anything fried on a paper towel (steam will build up and make them soggy!).


Ingredients
12

medium Idaho potatoes

, peeled

4

eggs

, beaten

2/3

cup

flour

(if you have matzoh meal go for that to keep it classic, I found flour adds to crispy texture)

1

yellow onion

, grated

2

teaspoons

kosher salt

1/2

teaspoon

coarse black pepper

canola oil for frying

(about an inch deep in your frying pan)

Ketchup *GASP*, Applesauce or sour cream as toppings

(optional)
Instructions
Fill a large bowl halfway with water.

Grate all the potatoes and put them into the water.

I let them sit in the water for an

hour

, but as much/little time as you can give them the crispier your latkes will be. This water bath removes a lot of the starch.

Take the potatoes out one handful at a time and squeeze them as dry as you can and put them into a second large bowl.

Add the eggs, flour, onion, Kosher salt and black pepper to the potatoes and mix well.

Heat the oil in your frying pan and using ¼ cup measure form them into patties about ¾ inch thick and fry on medium-high heat for

4-6 minutes

on each side, or until golden brown and crispy on the outside but still fluffy in the middle.

To keep warm in the meantime while frying set your oven to 250 degrees or "keep warm" setting and keep these on a cooling rack set on top of a cookie sheet while you fry the remaining latkes.
Nutrition
Calories:
109
kcal
|
Carbohydrates:
22
g
|
Protein:
4
g
|
Fat:
1
g
|
Saturated Fat:
1
g
|
Cholesterol:
27
mg
|
Sodium:
210
mg
|
Potassium:
465
mg
|
Fiber:
2
g
|
Sugar:
1
g
|
Vitamin A:
40
IU
|
Vitamin C:
6.4
mg
|
Calcium:
20
mg
|
Iron:
1.2
mg