Peanut Butter Do-si-dos Cookie Sandwiches are a Girl Scouts favorite.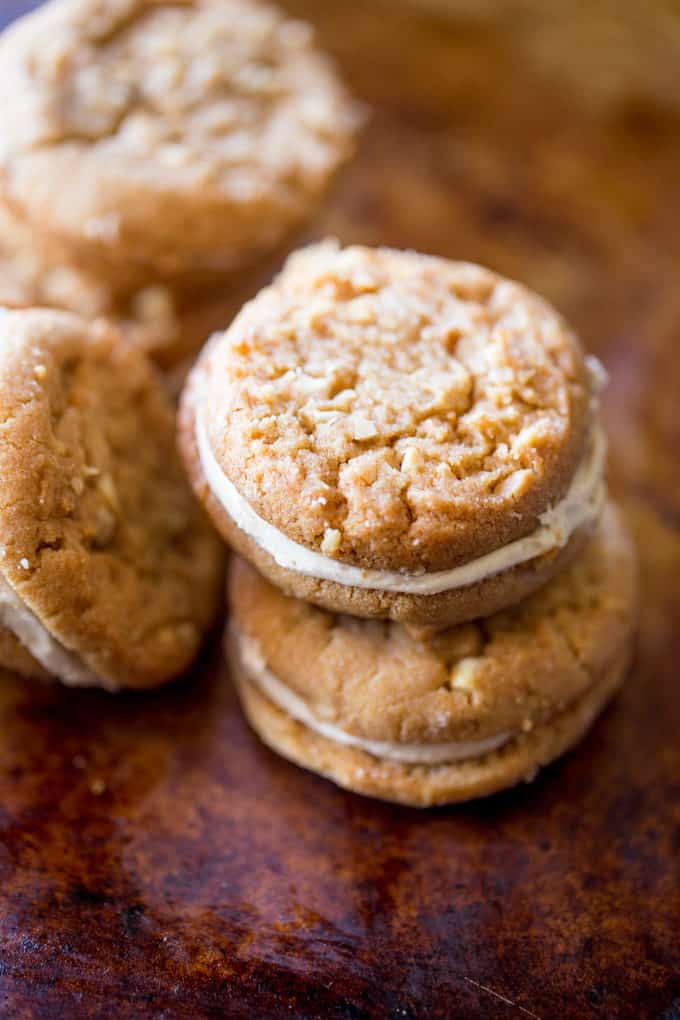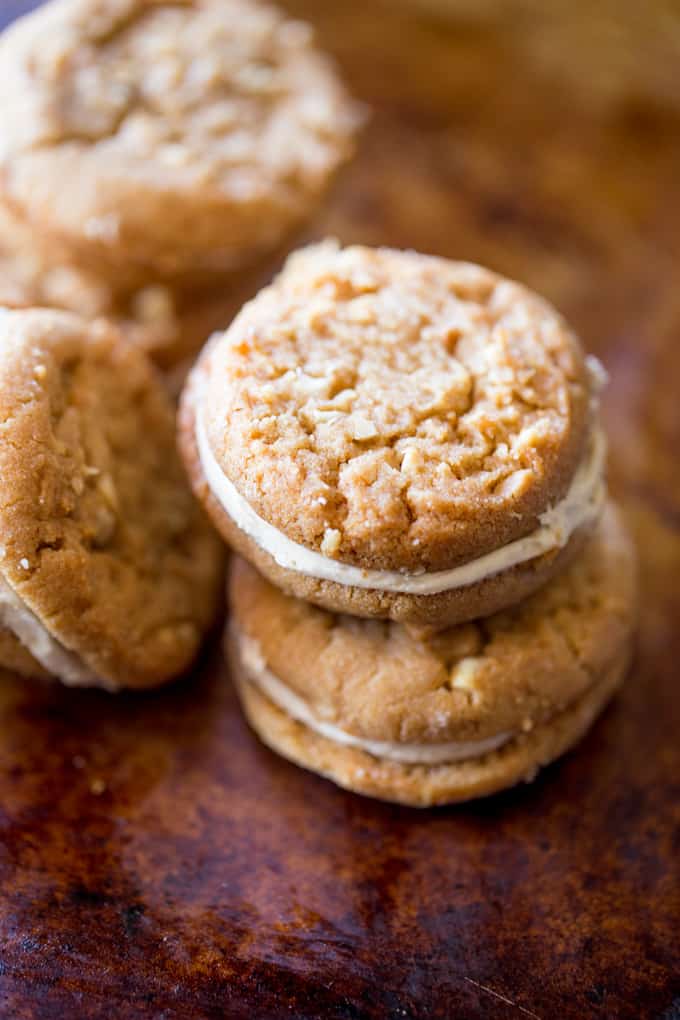 Peanut Butter Do-si-dos Cookie Sandwiches are a source of contention in our house. We are split evenly in two teams, Team Samoas and Team Do-si-dos.
Since I was trying to be a loving wife and give my husband a treat in his lunches he takes to work I decided to make his favorite cookies in spite of how much better Samoas are. Feel free to vote for your favorites in the comments section, but Samoas are the king of the scouts cookies as far as I've taste tested!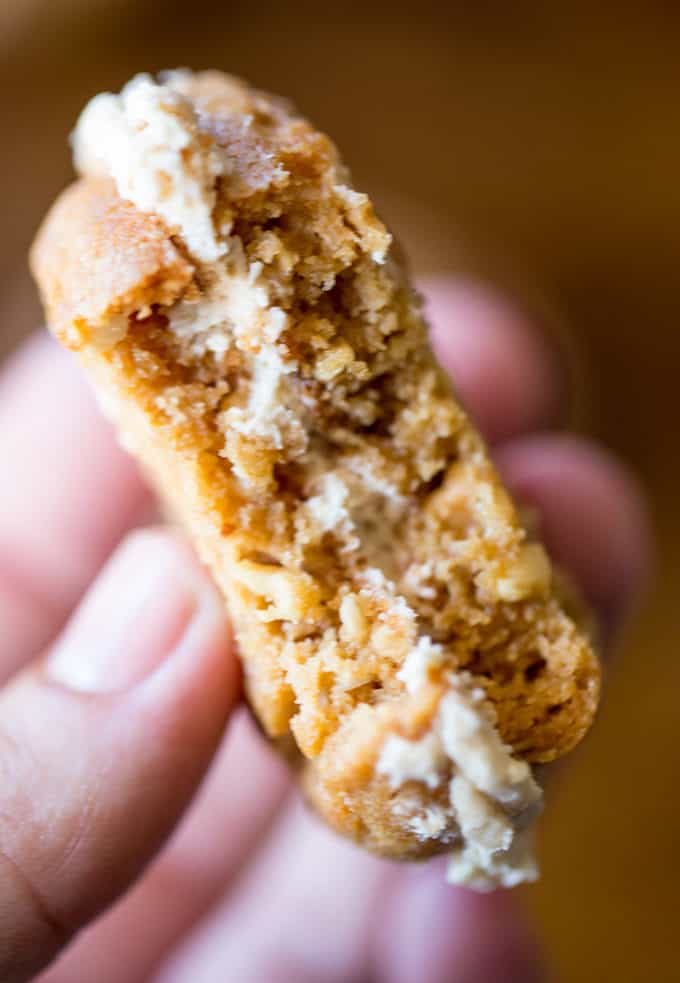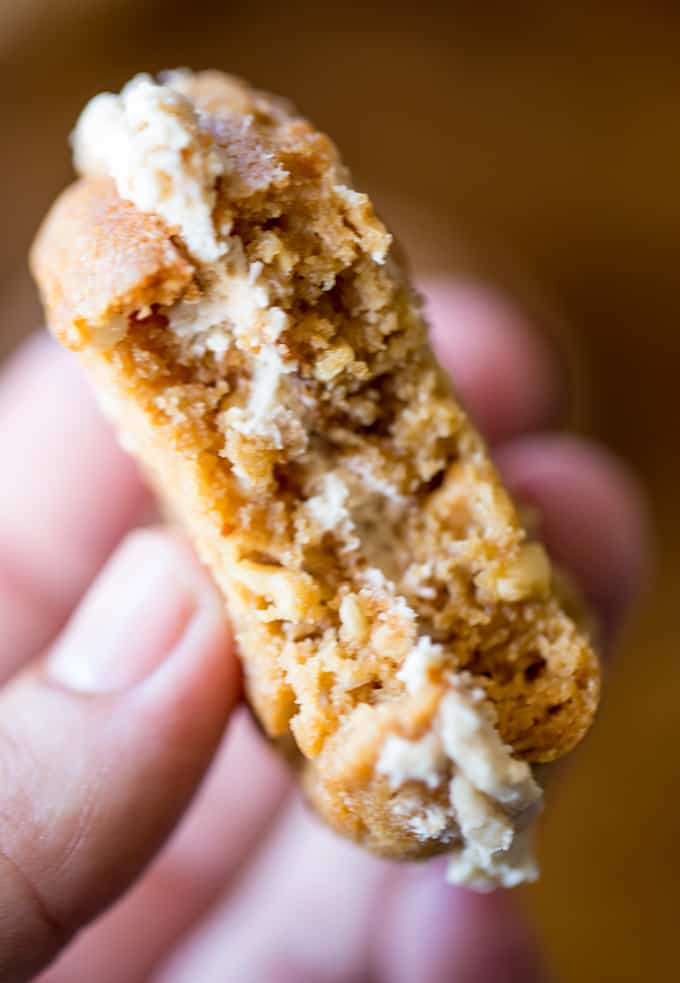 Peanut Butter Do-si-dos are a pretty easy cookie sandwich to make and I only took one liberty in my version of them by using chunky peanut butter.
Feel free to use smooth peanut butter to make them more authentic, I used chunky because we're a chunky peanut butter loving family around here.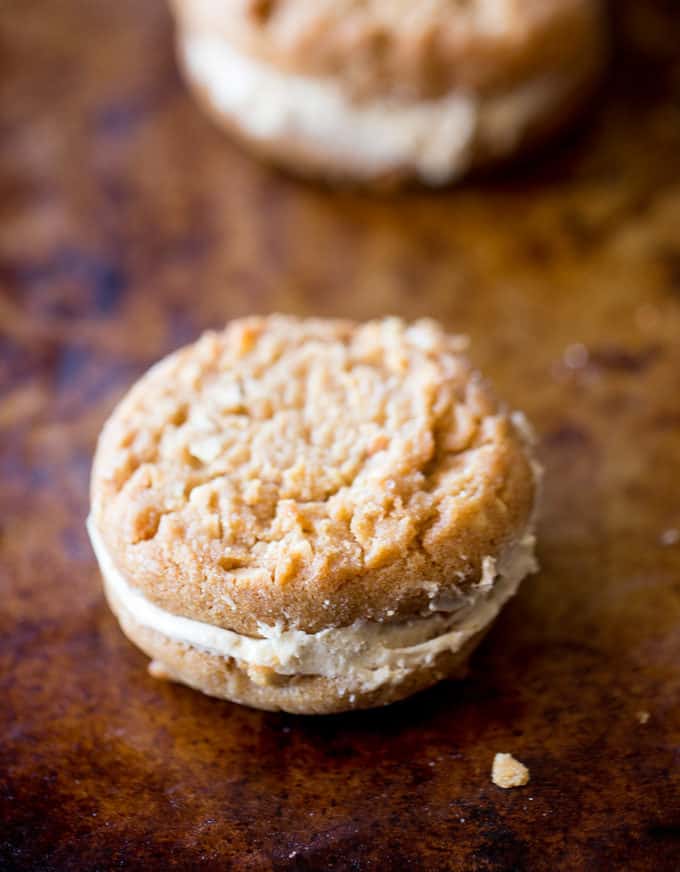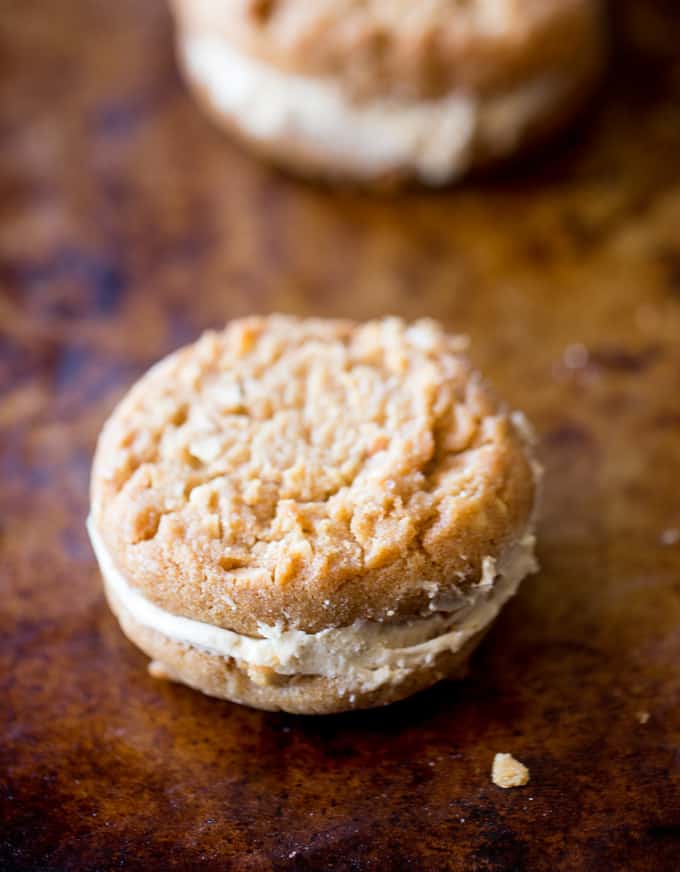 The cookies aren't terribly high maintenance. You can of course drop them by the spoonful if you aren't concerned with maintaining the pretty, flat, sandwich cookie shapes.
You should, however, be sure to give the dough a bit of chilling time. We used room temperature butter to cream together until fluffy so the cookies will benefit from the butter cooling down a little.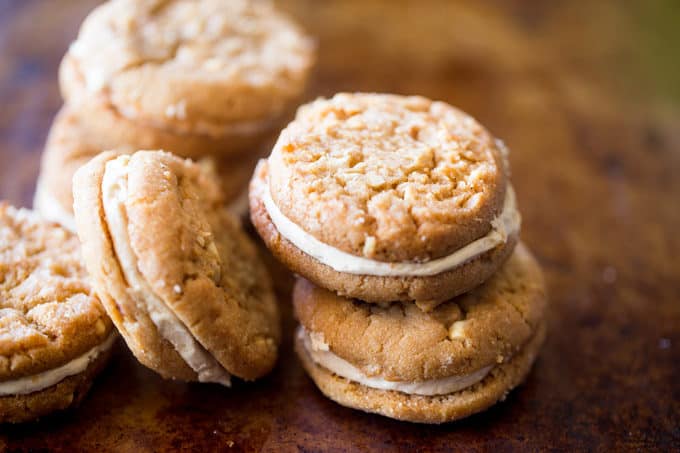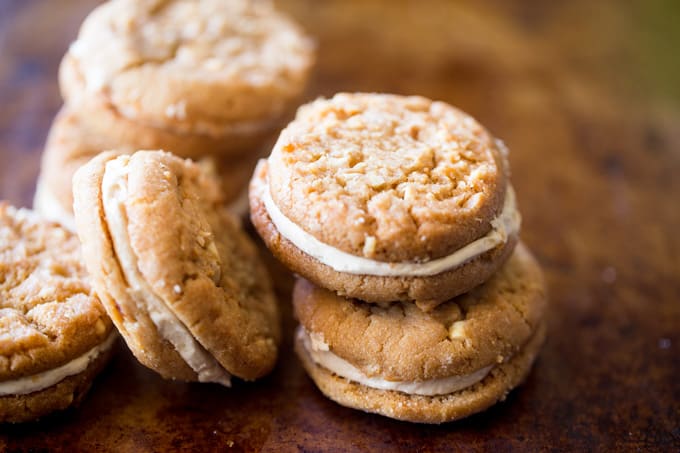 Tools used in the making of these Peanut Butter Do-si-dos:
Quick Oats: Love Bob's Red Mill products, these oats are perfect for the recipe. Don't use old fashioned oats or your cookies will be tough.
Crunch Time Peanut Butter: Love PB&Co peanut butter, we keep sampler packs in stock at all times. You need to try Pumpkin Spice and White Chocolate flavors. It'll be hard to go back to regular peanut butter after that.
Dark Brown Sugar: A richer flavor than light brown sugar and that extra bit of molasses in it comes through against the peanut butter flavor to make a complex and deeply flavored cookie sandwich you'll thank me for.
Stand Mixer: Totally love this mixer, and after winning the Bob's Red Mill Instagram challenge they were kind enough to send it to Dinner, then Dessert's kitchen in this Cobalt Blue we are all going gaga over.


Ingredients
Peanut Butter Cookies:
1 1/2

sticks unsalted butter

, room temperature

1/2

cup

packed dark-brown sugar

1/3

cup

granulated sugar

1/2

cup

chunky peanut butter

1

cup plus 2 tablespoons

all-purpose flour

1

cup

quick oats

(I use Bob's Red Mill)

1

teaspoon

baking soda

1

teaspoon

salt
Peanut Butter Buttercream Filling:
1/2

stick butter

, room temperature

1 1/2

cups

powdered sugar

1

tablespoon

milk

1/2

cup

creamy peanut butter
Instructions
Preheat oven to 350 degrees. Line 2 baking sheets with parchment paper or a silicone silpat mat.

In a stand mixer cream together the 1 ½ sticks butter, dark brown sugar, and granulated sugar.

When fluffy and lightened add in the peanut butter and cream until well combined.

Add in the flour, oats, baking soda, and salt and mix until just combined.

Roll out the dough to ¼ inch thick.

Using a two inch cookie cutter (I used a drinking glass I dipped into flour), cut out the cookies.

Place onto a baking mat an inch apart and chill the dough on the sheets for

15-20 minutes

before baking.

Bake for

9-11 minutes

or until golden brown.

Let cool completely while you make the peanut butter filling.

Add the butter, powdered sugar and milk together in a stand mixer and mix on low speed at first moving up to medium-high speed until fully combined and fluffy.

Add in the ½ cup peanut butter and combine until smooth and fluffy and creamy.

Using a piping bag or a spoon put about a tablespoon between two cookies to make the sandwiches.
Nutrition
Calories:
305
kcal
|
Carbohydrates:
46
g
|
Protein:
7
g
|
Fat:
11
g
|
Saturated Fat:
2
g
|
Sodium:
387
mg
|
Potassium:
186
mg
|
Fiber:
2
g
|
Sugar:
31
g
|
Calcium:
23
mg
|
Iron:
1.3
mg