Beef and Mushroom Stew is an old fashioned and hearty recipe perfect for the winter. With flavorful chuck roast, crimini mushrooms, mustard, and honey.
Just like Classic Beef Stew, this is a one-pot comfort food that's easy to make. Soup and Stew recipes, like these, are perfect to serve when you're feeling under the weather or just need something to warm you up.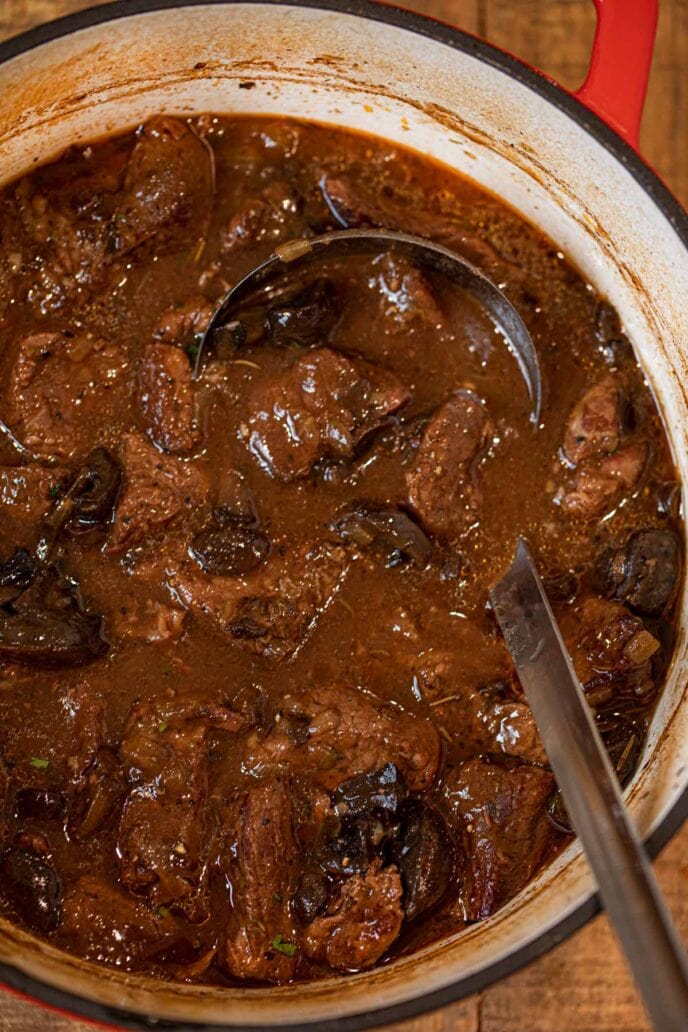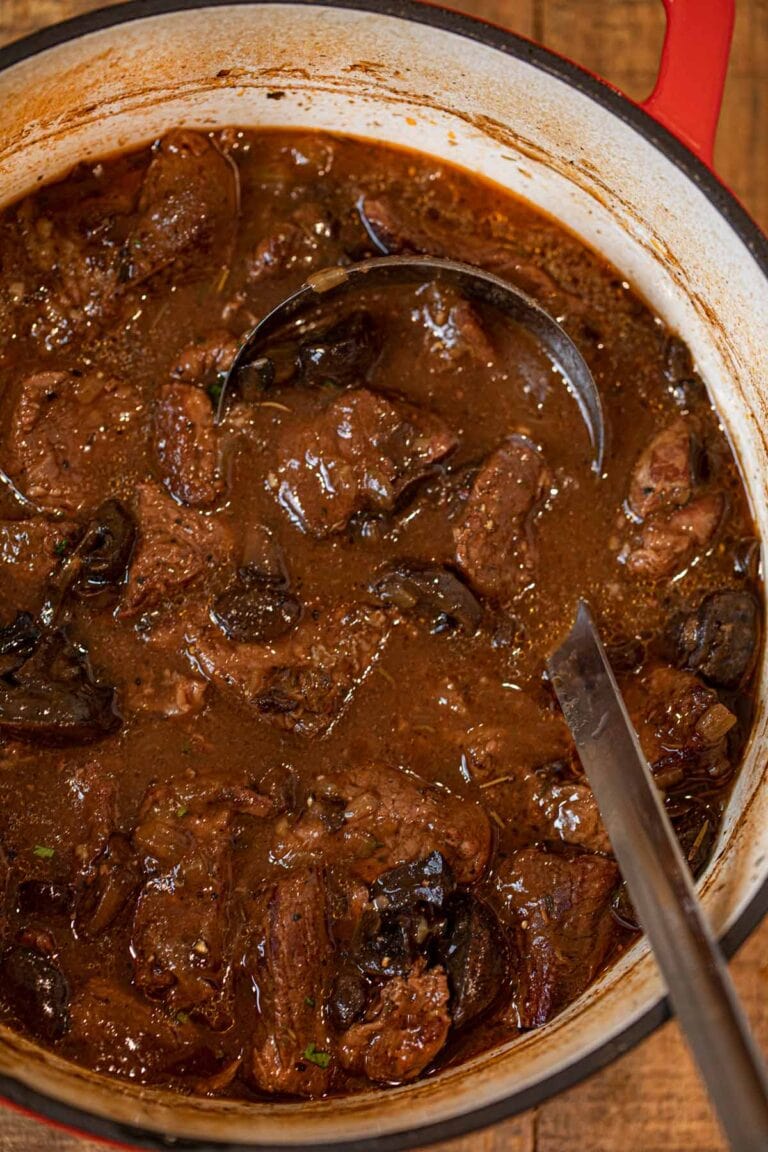 BEEF AND MUSHROOM STEW
Making stew is a little time consuming. However, a majority of the cooking time is just a matter of letting the Beef Stew cook in a covered pot on its own. The long cook time allows the beef to absorb the rich flavors surrounding it. By the time the stew meat is cooked it comes out fork-tender and juicy.
Use a heavy-bottomed pot or dutch oven to cook your Beef Stew on the stove top or in the oven. Once you've browned the meat and softened the onions, add in the rest of the ingredients and let it cook. If you prepare it on the stove top come back to stir it occasionally. If it's in the oven just let it cook on its own.
An added bonus is that the whole time the Beef Stew recipe is cooking it will fill the house with savory and sweet smells of beef, vegetables, mustard and honey. By the time the Beef Stew is finished your mouth will be watering from the delicious aroma alone.
MORE BEEF STEW RECIPES
For the ultimate comfort food dinner serve your Beef Stew with soft Dinner Rolls for dipping, and Mashed Potatoes. It's a classic dinner that your whole family is sure to love.
If you don't finish the whole stew the first day don't worry. This great recipe will only get more flavorful over the next days. Beef Stew is even a good make-ahead meal. It's surprisingly freezer-friendly and can be stored for up to 3 months.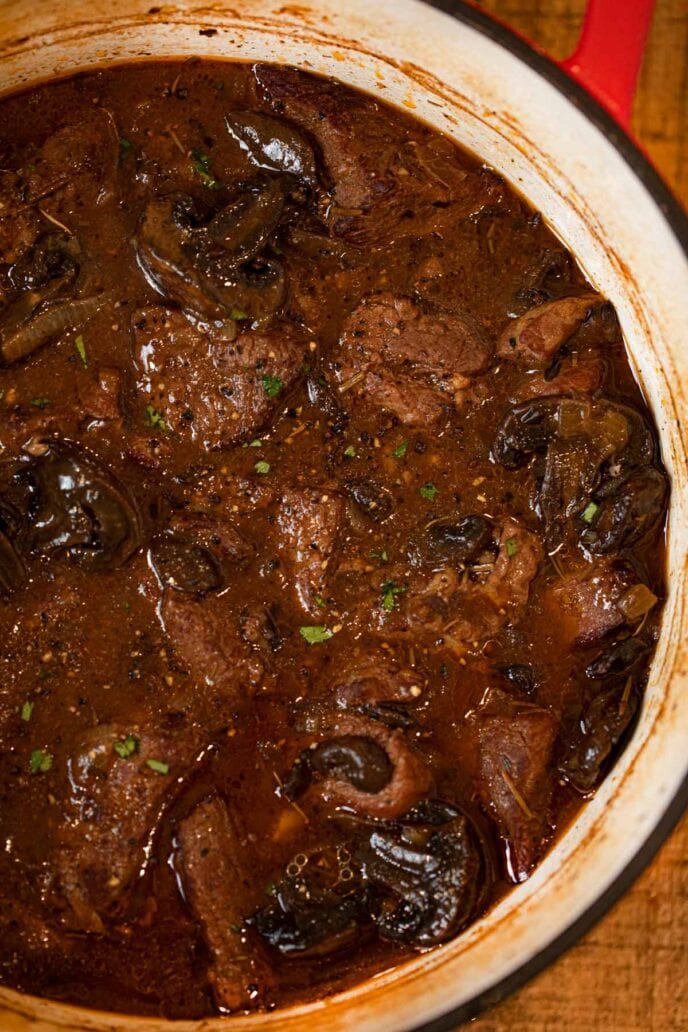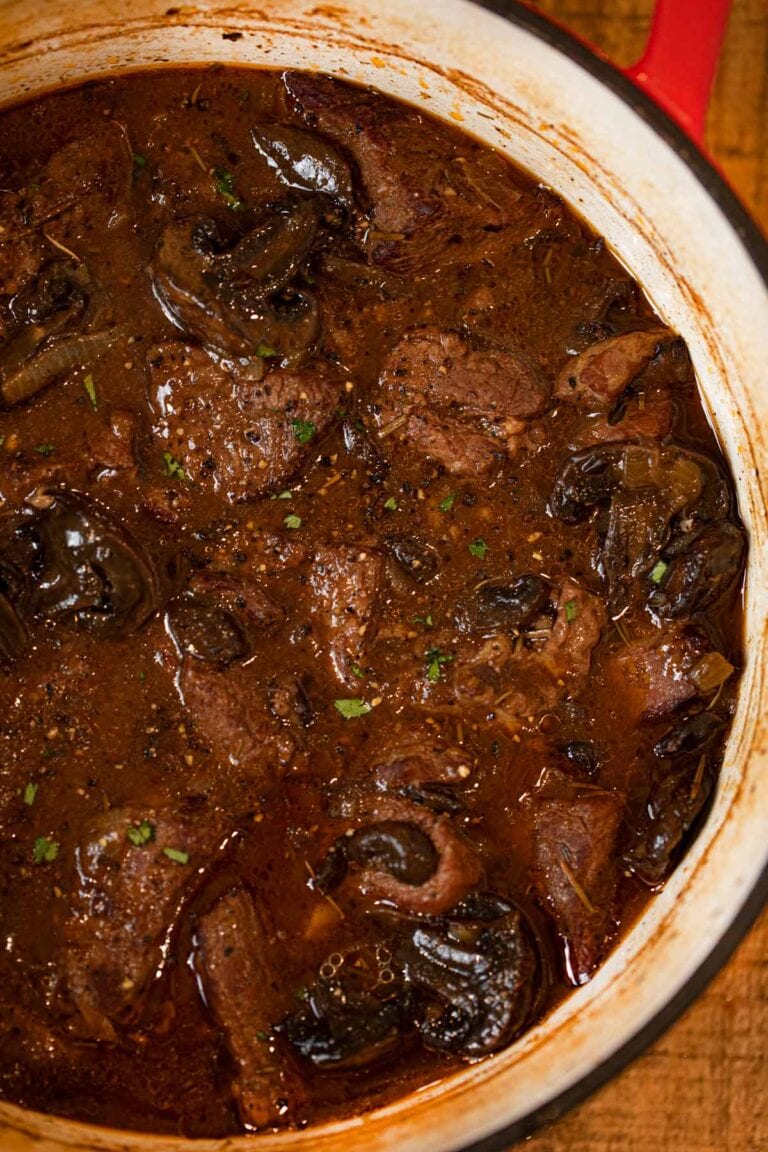 Create a free account to

Save Recipes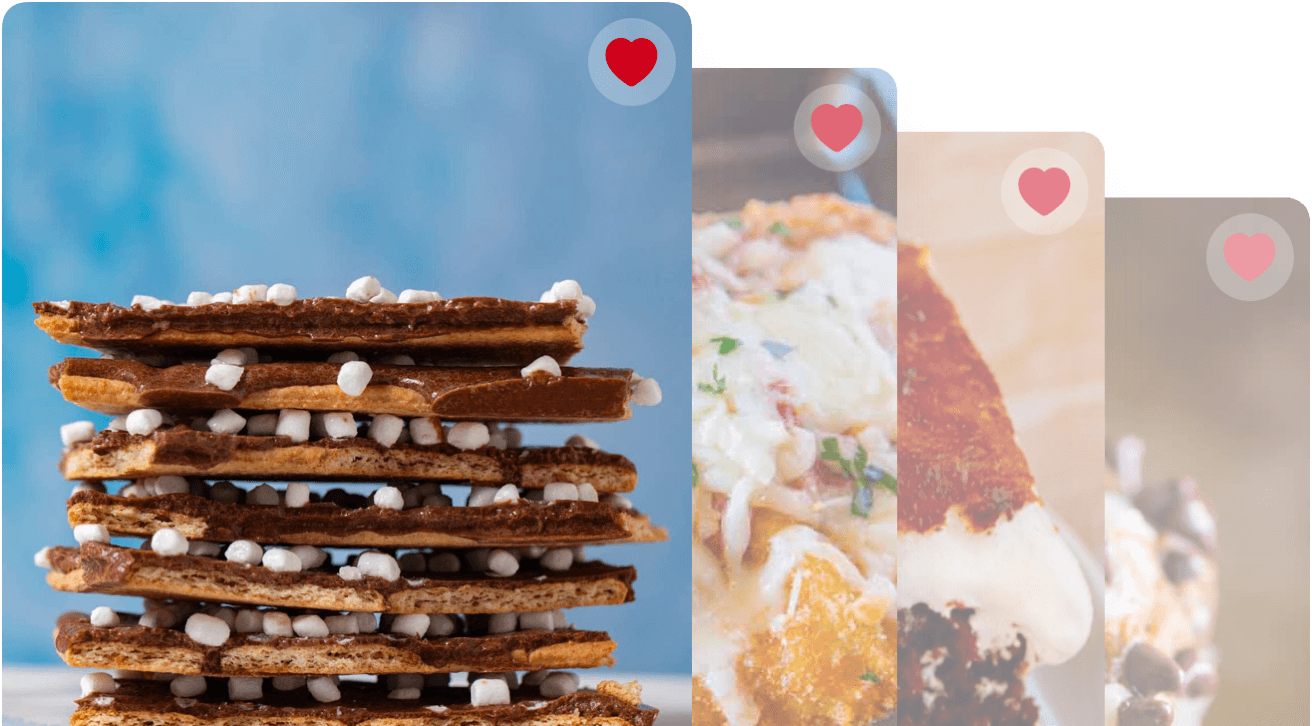 VARIATIONS ON BEEF AND MUSHROOM STEW
Gluten-free Beef Stew: The only change you'll have to make for your Mushroom Beef Stew to be gluten-free is the flour that you coat the pieces of meat in. Exchange regular flour for a gluten-free option like oat flour, almond flour, or coconut flour.
Vegan Mushroom Stew: If you want to make a vegetarian or vegan stew, you'll have to make quite a few changes. Firstly, you can't have any stew meat. You'll also have to exchange the broth for a vegetable broth. Honey is also non-vegan. Try using a plant based sweetener like maple syrup instead. Because you don't have any stew meat, you'll want to add some extra mushrooms and vegetables to fill out the stew.
Mushrooms: There are plenty of different mushrooms you can use in your Beef Stew, besides crimini. Try cutting up some porcino, portobello, shiitake, or button mushrooms to put in the stew.
Broth: Many Beef Stew recipes add flavor to the beef stalk with ingredients like red wine, soy sauce, or Worcestershire sauce. To add red wine swap out a cup of the broth for a cup of red wine. Apart from red wine you can add some extra savory flavor with a tablespoon of soy sauce, Worcestershire sauce, or balsamic vinegar.
Add-ins: There are lots of other vegetables you can add to beef stew. Chop up some celery, carrots, tomatoes, and red onion to add to the stew. You can also toss in some frozen peas. For some extra flavor add garlic salt, bay leaf, parsley, or fresh thyme to the stew.
MORE SOUP AND STEW RECIPES
SLOW COOKER BEEF AND MUSHROOM STEW
Instead of making your stew in a dutch oven, this is also a great recipe to prepare in a slow cooker. You can set up the slow cooker in the morning and let the Beef Stew cook all day.
Chop your beef chuck roast into bite-sized pieces and toss it with salt, pepper, and flour.
Add vegetable or olive oil to a skillet and cook the meat on medium-high heat until well browned.
Remove the beef from the skillet and set it aside in the slow cooker.
Cook your onions in the skillet until tender. Add them to the crock pot as well.
Add in the chopped mushrooms, beef broth, thyme, dijon mustard and honey to the slow cooker.
Stir the ingredients together, then cover and cook on low for 10-11 hours (or until the beef is fork-tender.)
Serve your Slow Cooker Beef Stew warm.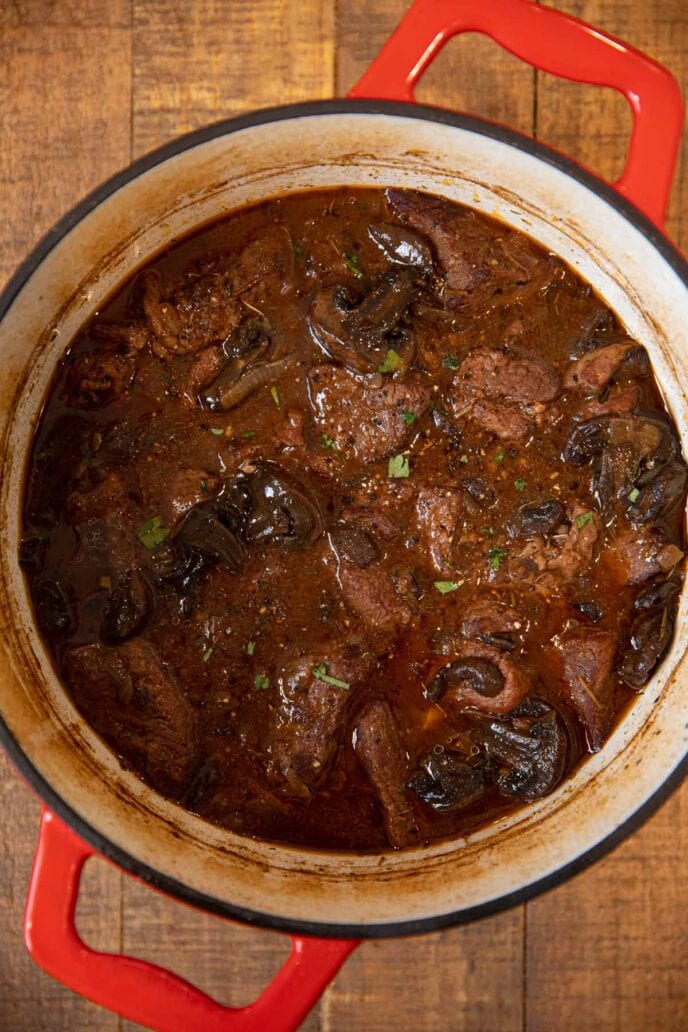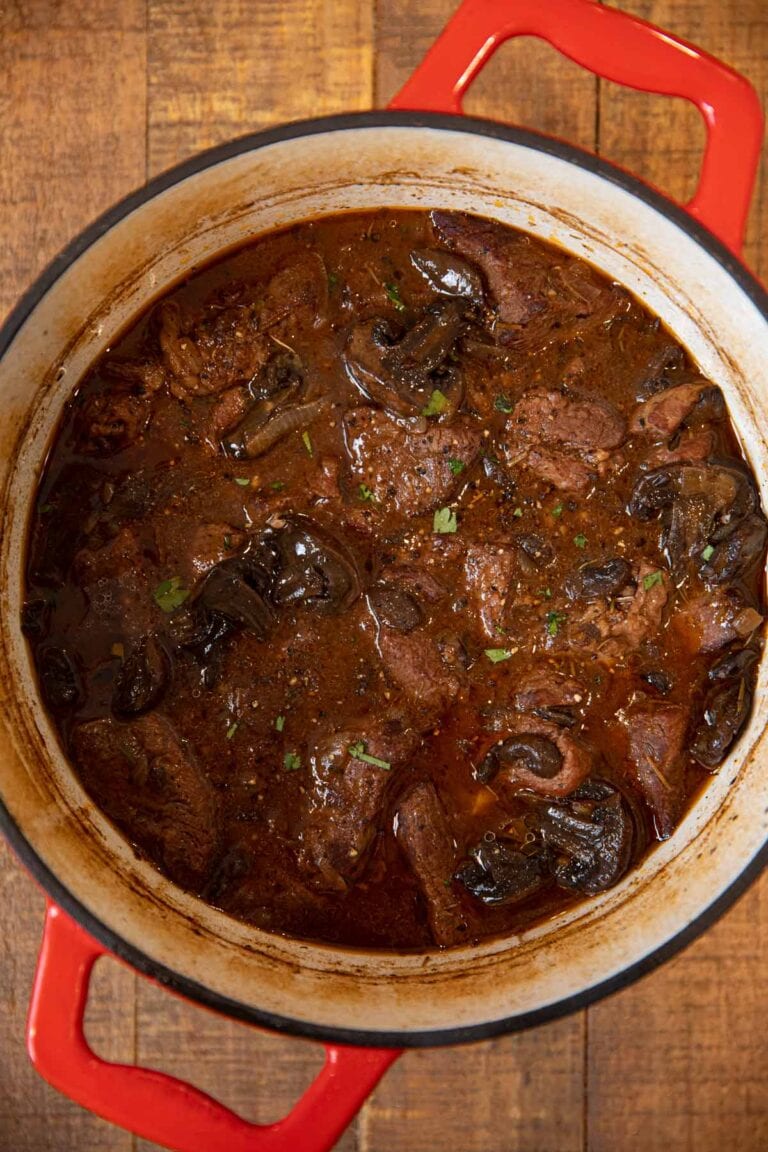 INSTANT POT BEEF AND MUSHROOM STEW
Want to make your Beef Stew quicker? Forget about slow-cooked and try out Instant Pot Mushroom Beef Stew.
Coat the beef in flour, pepper, and salt.
Set your instant pot to sauté mode. Add in the oil, then cook your beef until browned. You may need to do this in a couple of batches. Once the meat is browned take it from the instant pot and set it aside.
Sauté the onions in the instant pot.
Once the onions are tender, turn sauté mode off and add the beef back into the instant pot.
Add in the mushrooms, beef broth, thyme, dijon mustard and honey.
Stir the stew ingredients together, then seal the instant pot and cook on manual for 30 minutes.
Let the instant pot naturally release for 15 minutes, then manually release.
Serve your Instant Pot Beef Stew warm and enjoy!
HOW TO STORE BEEF AND MUSHROOM STEW
Serve: After cooking your Mushroom and Beef Stew recipe, you shouldn't leave it at room temperature for more than 2 hours.
Store: Let the Mushroom Beef Stew recipe cool to room temperature before storing it. Kept in an airtight container in the fridge this stew recipe will keep well for 3-4 days.
Freeze: This is also a great recipe to store in the freezer. Kept in an airtight container, it will stay good for up to 3 months. The next time you want to serve your Beef Stew recipe, let it defrost in the fridge before letting it simmer to reheat in a dutch oven.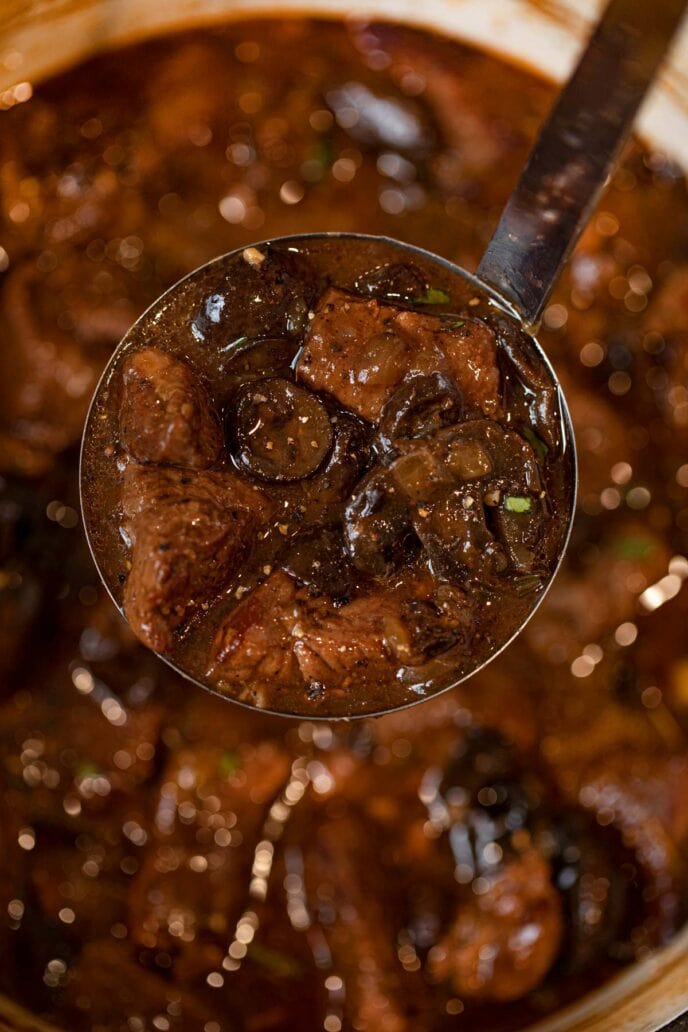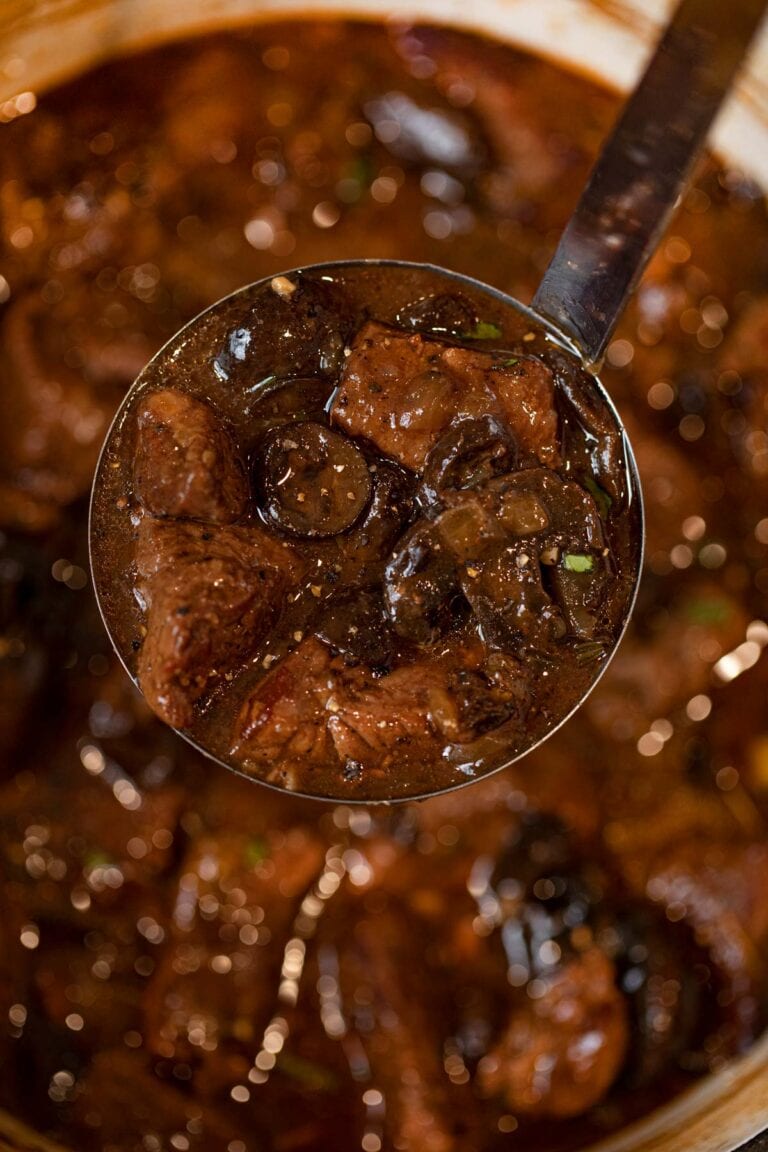 Ingredients
2

tablespoons

vegetable oil

3

pounds

chuck roast

, cut into 1" chunks and trimmed

1/4

cup

flour

1

teaspoon

kosher salt

1/2

teaspoon

coarse ground black pepper

2

yellow onions

, diced

16

ounces

crimini mushrooms

, sliced

4

cups

beef broth

1

teaspoon

dried thyme

2

teaspoons

dijon mustard

1

teaspoon

honey
Instructions
Preheat oven to 325 degrees.

Add vegetable oil to a large pot or dutch oven on high heat.

Toss beef with flour, salt and pepper.

Add to the pot and sear until browned on all sides, about

6-8 minutes

.

Remove beef and add in onions, cooking for

4-5 minutes

until softened.

Add the beef back into the pot along with the mushrooms, beef broth, thyme, dijon mustard and honey and stir until combined.

Cook, covered, in the oven for

2 - 2 1/2

hours until beef is tender or on medium low heat for

90 minutes

(if cooking on stovetop, stir every 20 minutes).
Nutrition
Calories:
387
kcal
|
Carbohydrates:
9
g
|
Protein:
36
g
|
Fat:
23
g
|
Saturated Fat:
12
g
|
Cholesterol:
117
mg
|
Sodium:
894
mg
|
Potassium:
924
mg
|
Fiber:
1
g
|
Sugar:
3
g
|
Vitamin A:
22
IU
|
Vitamin C:
2
mg
|
Calcium:
55
mg
|
Iron:
4
mg