Diced Hash Browns are a family favorite and the french fry answer to your breakfast dreams. They're creamy, fluffy and crispy bites of potato goodness.
Love making breakfast for a crowd during the holidays? Serve these hash browns with Eggs Benedict or Chicken Fried Steak for the perfect indulgent breakfast.
 Diced Hash Browns
We love diced hash browns over the classic shredded variety (which is also coming soon) because it's much much easier to make this version for a crowd. When you  make the shredded version it is done in much smaller batches and with more care to prevent the pan from burning the potatoes.
In this case all the hard work is in just boiling the potatoes. Also the drying. Drying the potatoes well will make frying them infinitely easier. And from experience I'd highly recommend using a clean cloth kitchen towel instead of paper towels.
If you use paper towels you'll end up using half a roll and you won't want to reuse those towels because of all the starch on them from the potatoes.
Plus the best part of these potatoes? Yes they're fluffy and crispy. BUT if you look closely at the picture above you'll see the smallest ridges on the potatoes that comes from boiling them first. Those crispy little edges are like heaven, pretty similar to that delicious crust you get on a great seared ribeye steak.
So as the holidays are rapidly approaching and family will be in town visiting you can make these hash browns for them and they'll think you're a wizard in the kitchen.
If you want to cut down on the amount of time it takes to cook them in the morning you can boil the potatoes the night before. You will have to pat them dry again in the morning as the refrigerator naturally has condensation that forms on the potatoes but it will mean you can just pat them dry and go straight to the frying process.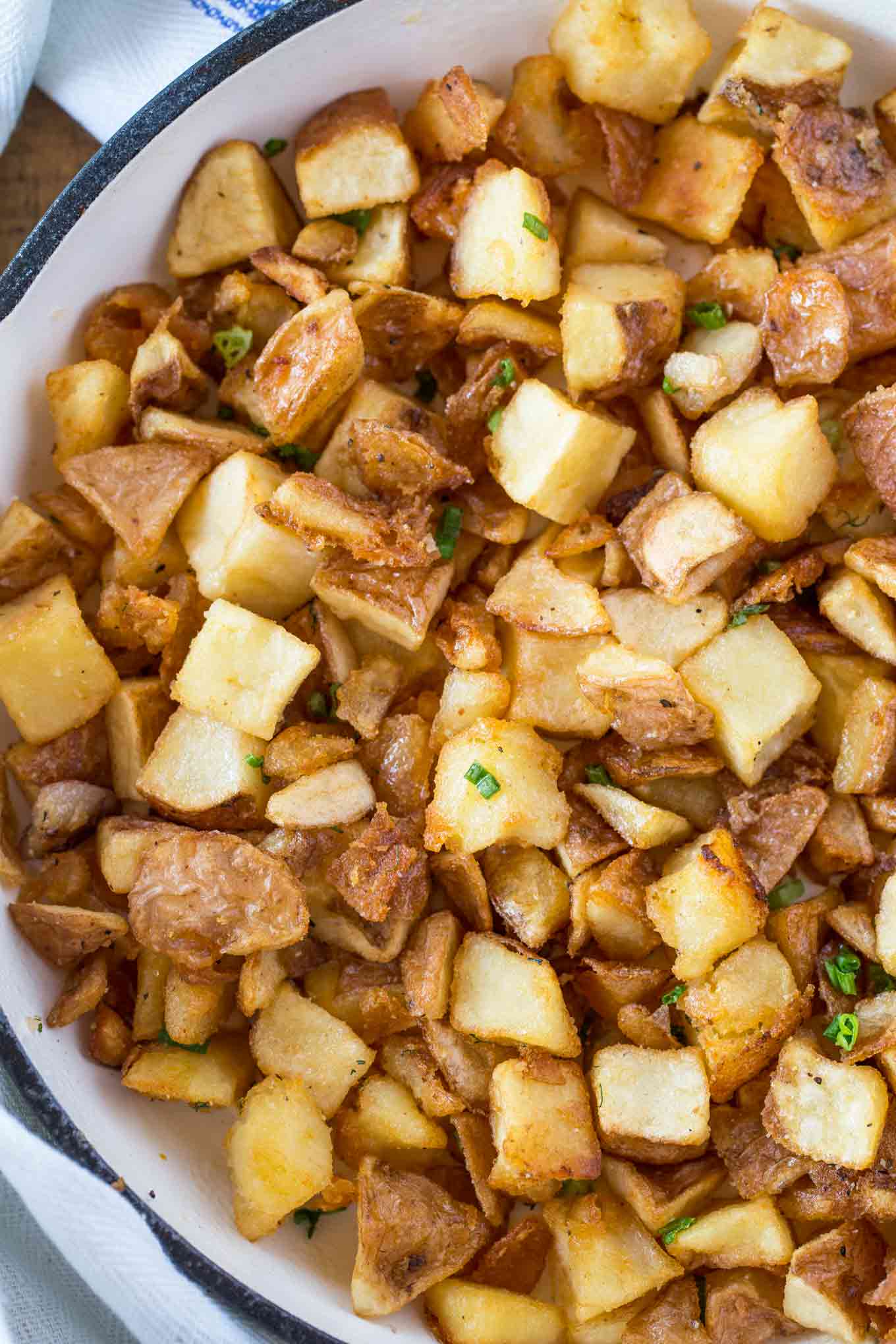 Create a free account to

Save Recipes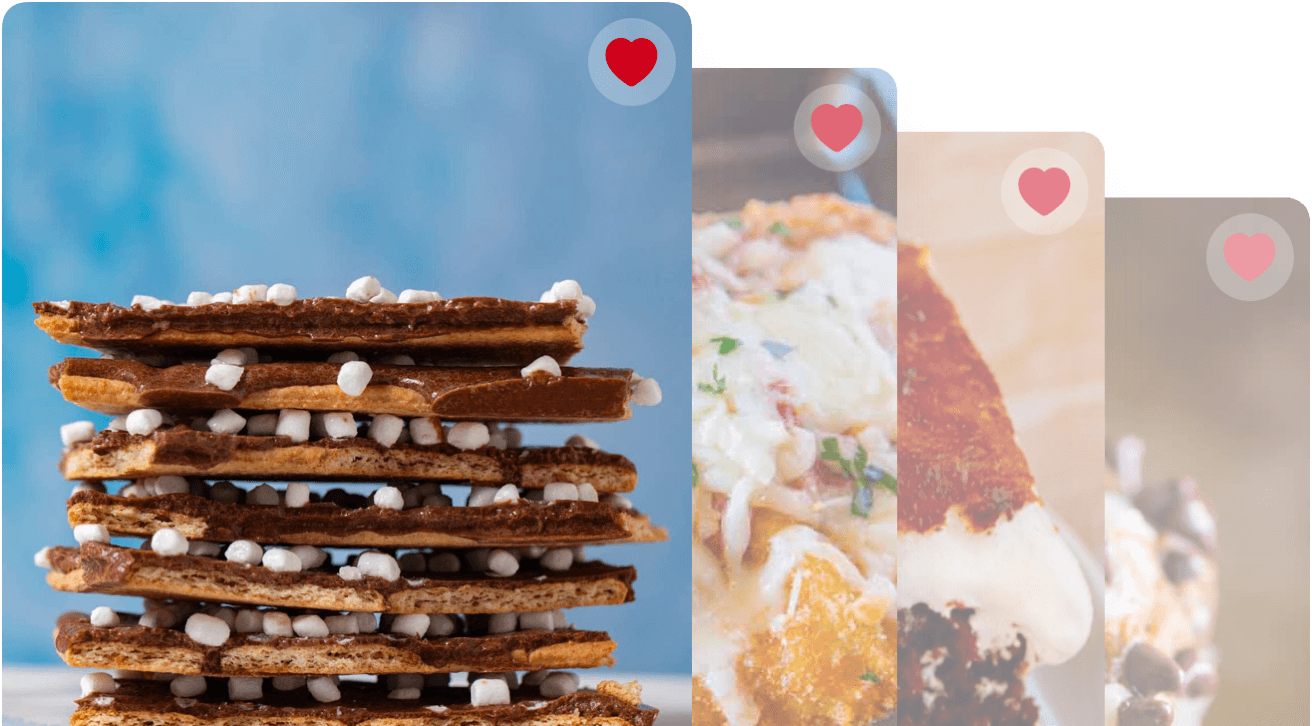 Which type of potatoes are best for Hash Browns:
I use russet potatoes for diced has browns. This is because Russet potatoes have a high starch content and low water content. This allows them to get dry (think crispy) and fluffy inside when fried. Don't use a waxy potato like a red potato or a Yukon potato as the waxy texture makes them more wet, less crispy and more likely to stick together.
Should you rinse or soak potatoes for hash browns.
Yes and yes or you can boil them. For shredded hash browns I highly suggest soaking the potatoes for at least a half an hour before drying and frying them. This is done to remove the starch (which creates a soggy fried potato) and makes the process of cooking them only take 5-6 minutes per side.
For cubed hash browns I recommend boiling because the potato is thicker and it will naturally take longer to cook. The boiling also helps to remove the starch from the potatoes which leads to the super crispy texture you see here.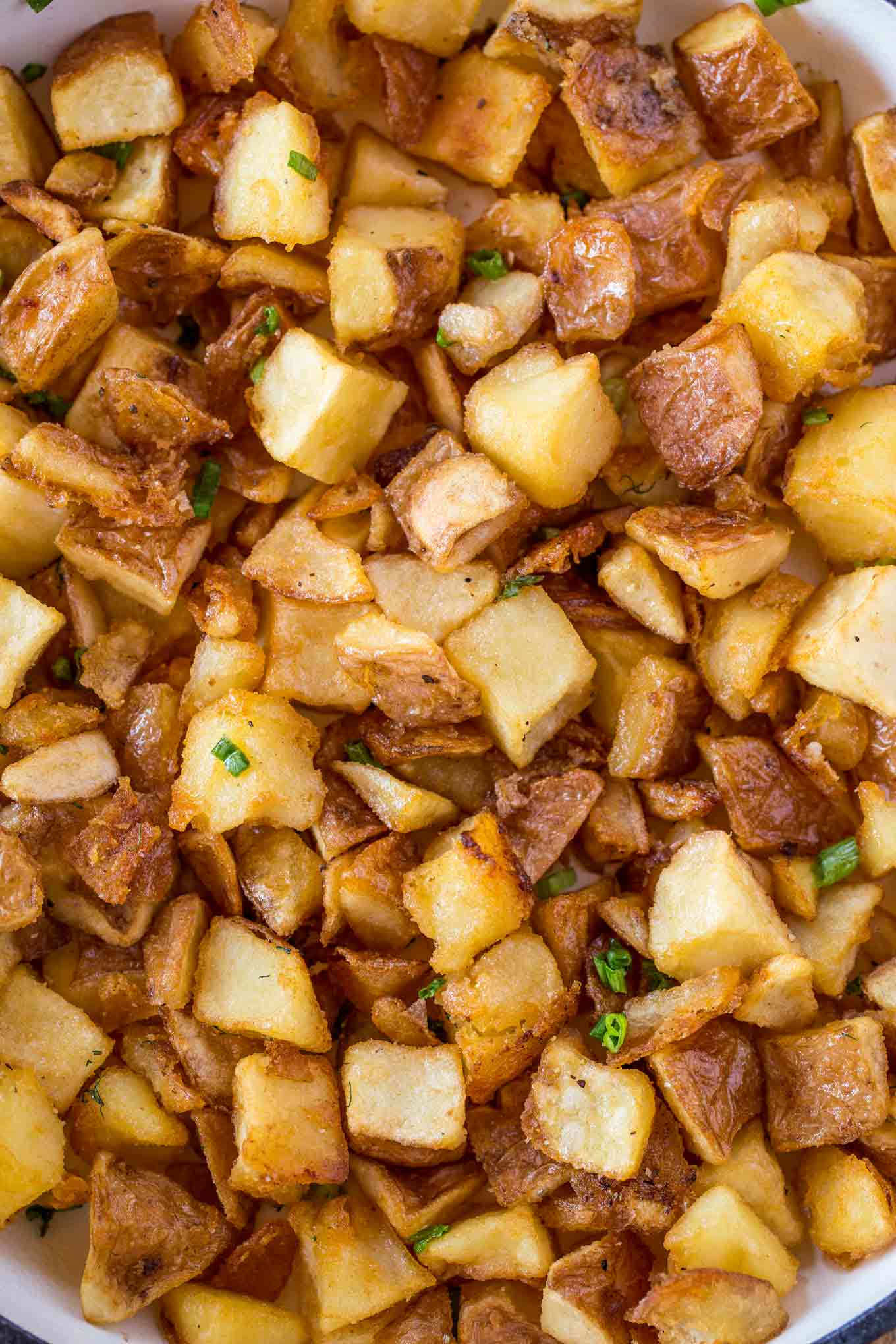 How do you bake diced hash browns?
If you've already boiled the hash brown chunks you can toss them generously with canola oil. Be gentle to keep the potatoes from breaking. Then roast them in the oven at 425 degrees for 20-25 minutes on a nonstick baking sheet. You may want to use foil and spray it with cooking spray to avoid the potatoes sticking.


Ingredients
2

pounds

russet potatoes

scrubbed clean

canola oil

for frying

1

teaspoon

kosher salt

1/4

teaspoon

coarse ground black pepper
Instructions
Bring a pot of salted water to a boil (about a tablespoon of kosher salt in 10 cups of water).

Dice the potatoes into ½ inch chunks (don't peel the potatoes) and boil them for

4-5 minutes

on a medium heat (a vigorous rolling boil may break them apart, so keep the heat lower).

Drain the potatoes and dry them well (but gently) with a clean dish towel.

Heat 3 inches of oil to 350 degrees in a heavy bottomed nonstick pot and add the potatoes in small batches frying them for

5 minutes

before removing them with a strainer and seasoning them with additional salt and pepper.
Nutrition
Calories:
119
kcal
|
Carbohydrates:
27
g
|
Protein:
3
g
|
Sodium:
395
mg
|
Potassium:
630
mg
|
Fiber:
1
g
|
Vitamin C:
8.6
mg
|
Calcium:
20
mg
|
Iron:
1.3
mg