Homemade Ranch Dressing Mix without artificial ingredients and much less sodium! Easy to make and saves money over Hidden Valley Ranch seasoning packets!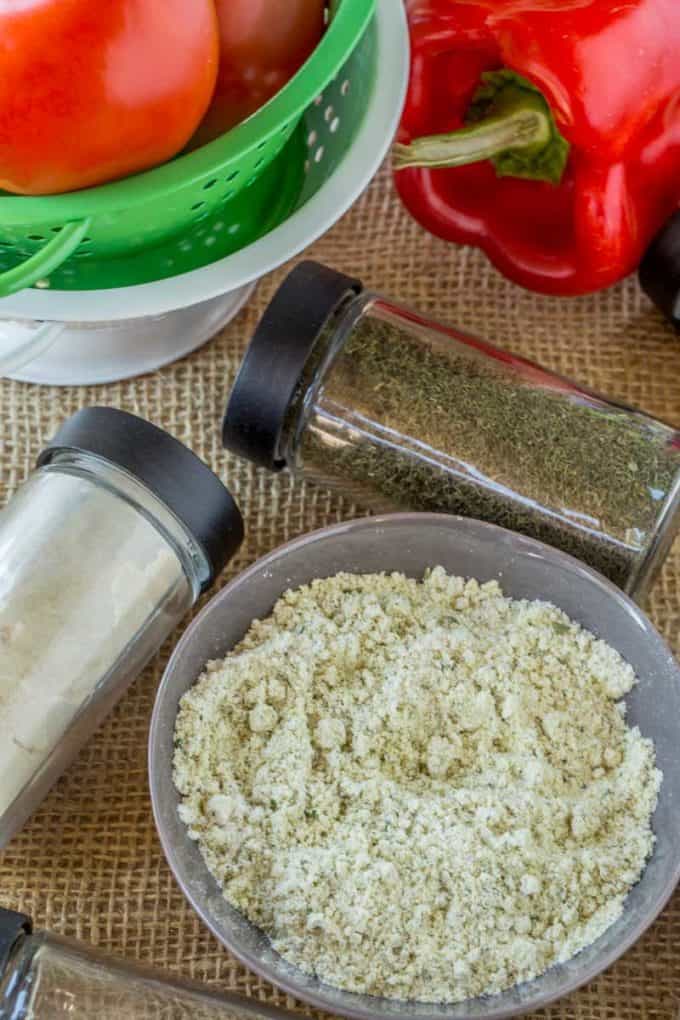 Homemade Ranch Dressing Mix has become a staple in our kitchen since we discovered all things Chicken Bacon Ranch! Yes, chicken bacon ranch was a brilliant idea Subway had a while before anyone else, but it is by far our second favorite flavor combination in our house. If you're not new here you know the favorite is of course all things Philly Cheesesteak.
This recipe is meant to taste just like your favorite Hidden Valley Ranch seasoning and dressing mix.
Why make your own Homemade Ranch Dressing Mix? It is infinitely healthier for you since you are using whole ingredients. There are no added preservatives and artificial ingredients and you can make the mix just one time to keep for use throughout the next few months.
We buy spices in bulk so mixing up these seasoning mixes is a breeze.
How do I make homemade ranch dressing from the packet?
In a bowl, add 1 cup milk and 1 cup mayonnaise with 3 tablespoons of Homemade Ranch Dressing Mix and whisk until well combined. Refrigerate for an hour before using.
What seasonings are in ranch dressing?
Homemade Ranch Dressing Mix has buttermilk powder, parley, dill weed, chives, garlic powder, onion powder, salt and pepper.
Some great ways to use this Homemade Ranch Dressing Mix:
Homemade Ranch Dip: by adding 1 cup sour cream to 3 tablespoons of the mix.
Ranch Pork Chops: Coat the pork chops in ranch dressing mix and pan fry or roast at 400 degrees (time depends on thickness).
Ranch Chicken: Marinate chicken with 3 tablespoons of the mix and one tablespoon canola oil and cook as desired.
Ranch Potato Wedges: Toss potato wedges with 3 tablespoons of mix, 1 teaspoon kosher salt and ½ teaspoon black pepper and cook at 400 degrees until crispy.
Looking for recipes to use this Homemade Ranch Dressing Mix with?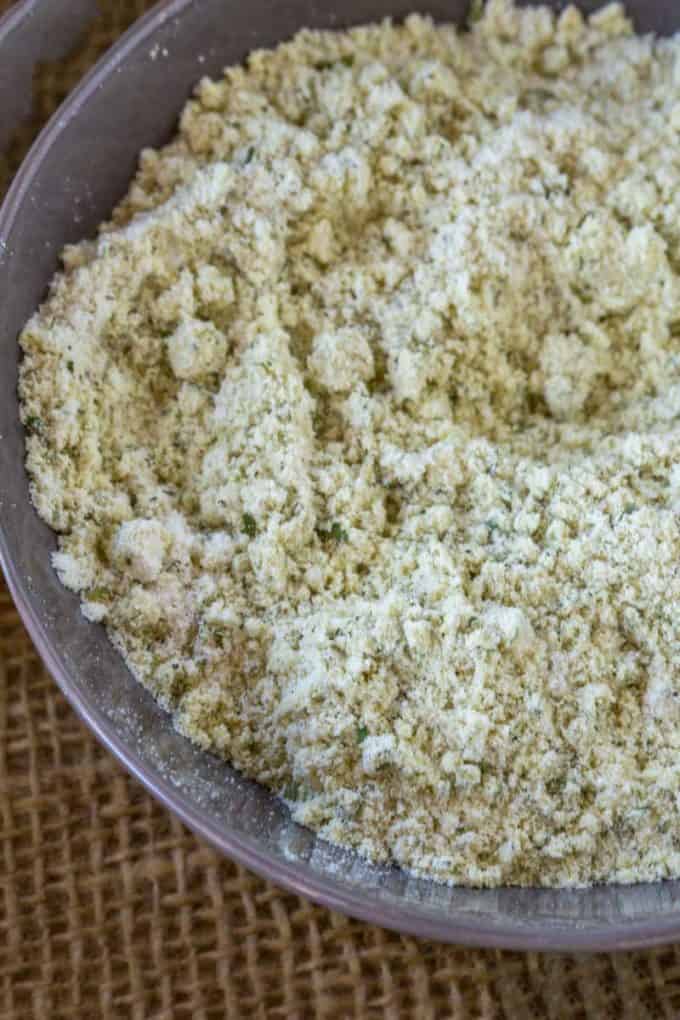 Please note that you are going to have to refrigerate your dressing mix and the buttermilk powder, but it is an AWESOME ingredient to have and will save you a LOT of money. No more buying quarts of buttermilk only to use a small amount and let the rest go bad.
This is another recipe in a series of pantry recipes I am building out on the site. If you have any requests please PLEASE please let me know below in the comments. I have (not kidding here) about 100 recipes on my list of things I make at home and would love to bump your requests to the top of the list.


Ingredients
1/2

cup

dry buttermilk powder

1

tablespoon

dried parsley

2

teaspoons

dried dill weed

1

teaspoon

dried chives

1

tablespoon

garlic powder

1

tablespoon

onion powder

1

teaspoon

sea salt

1/2

teaspoon

ground black pepper
Instructions
Pulse all the ingredients together in a small food processor.

Transfer to a glass jar and store in the refrigerator.
Nutrition
Calories:
104
kcal
|
Carbohydrates:
16
g
|
Protein:
8
g
|
Fat:
1
g
|
Saturated Fat:
1
g
|
Cholesterol:
14
mg
|
Sodium:
887
mg
|
Potassium:
462
mg
|
Fiber:
1
g
|
Sugar:
10
g
|
Vitamin A:
1196
IU
|
Vitamin C:
14
mg
|
Calcium:
279
mg
|
Iron:
1
mg