10 Indulgent Recipes Dad will Love for Father's Day!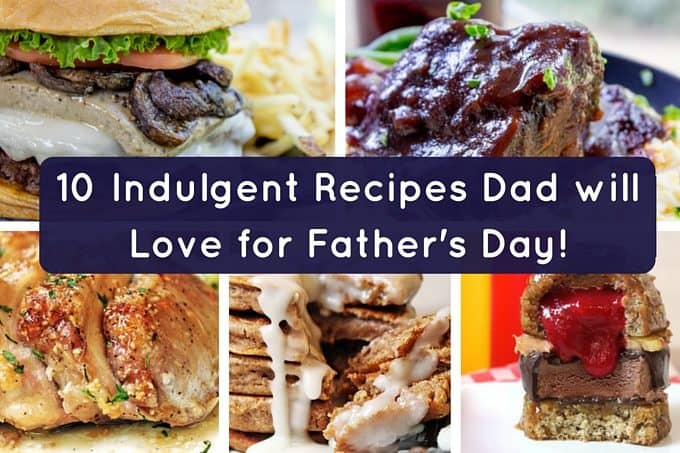 This weekend is Father's Day and in our house that means all the indulgent recipes my husband keeps asking for are fair game. Make this Father's Day weekend one your husband/dad will LOVE with these 15 indulgent recipes he will go crazy for. Sorry summer salads, you're getting the weekend off. 😉
Have a fantastic Father's Day weekend everyone! We're going to be enjoying the Truffle Mousse Burger, Sweet Potato Fries, Cole Slaw and for dessert, Chocolate Chip Cookie Pie and Oreo Cookie Pie if you want to dine with us virtually!