Tony Roma's Inspired Coleslaw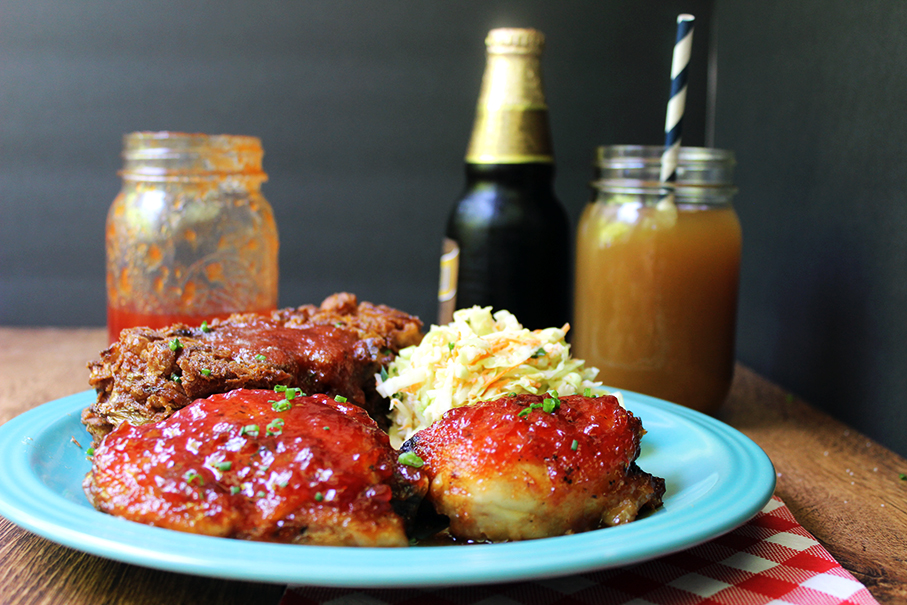 Today is Memorial Day,  and to all of the men and women out there who have served in the military, a sincere thank you for everything you do that allows us to live freely and happily. Your sacrifices are brave and appreciated.
I grew up in a small suburb just north of Los Angeles, near Pasadena (you've probably heard of Pasadena because of the Rose Bowl and the Rose Parade).  Growing up before being a foodie was all the rage, we were excited to have chain restaurants in town. One of the most popular was a ribs and BBQ restaurant called Tony Roma's. In its heyday the wait on any given weeknight was at least an hour. Try to get in on a weekend? You would be standing out in the street for AT LEAST 2 hours. It felt so special to go so we celebrated most milestones and birthdays there. Sadly the location sort of lost its luster and the popularity dwindled until the they finally shut it down while I was off in college in Washington, DC. I'd bet almost any amount of money if you asked anyone who grew up in my neighborhood where the coolest place in town to eat was? It was Tony Roma's.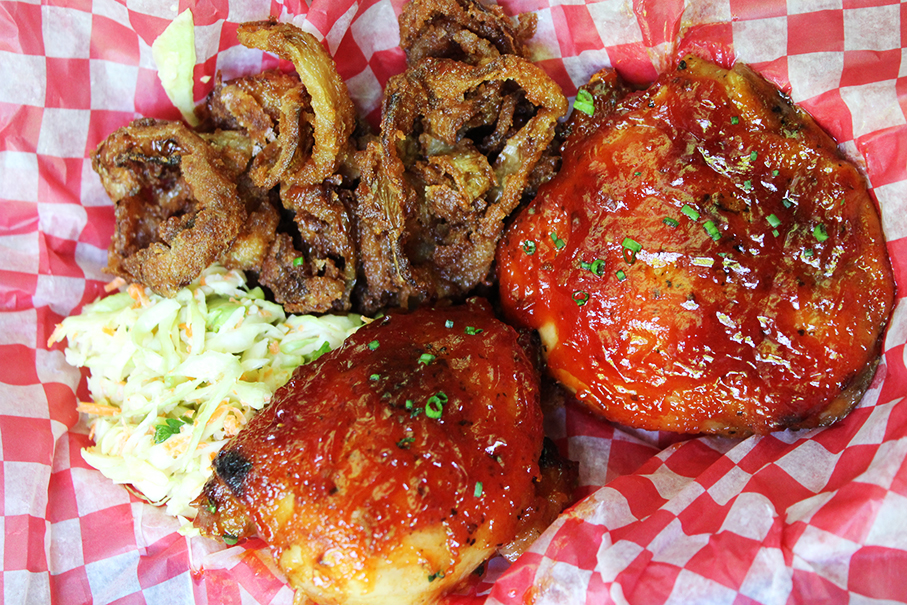 This cole slaw recipe is the one I measure all slaws against. Since it is such a part of my childhood, the flavor and smell (celery seed smells amazing!) is something I would never forget. Finding this recipe (an authentic one no less!) was exciting, but also a bit suspicious. I'm sure if you've been reading along on the blog until now you have seen quite a lot of restaurant recreations. Recreating food memories is one of my favorite things to do in the kitchen. I've seen so many copycat recipes that just never live up to the originals and so when I see proclamations of "Hey this is the real thing!!" I always sort of side eye it and challenge it to live up to the hype. I've even made recipes that were put out by the restaurants that you get so excited about and make, only to realize you know they held out on you. They left out that "secret sauce" and gave you something that almost tastes authentic to make you crave the original even more! NOT THIS TIME! This is the real deal.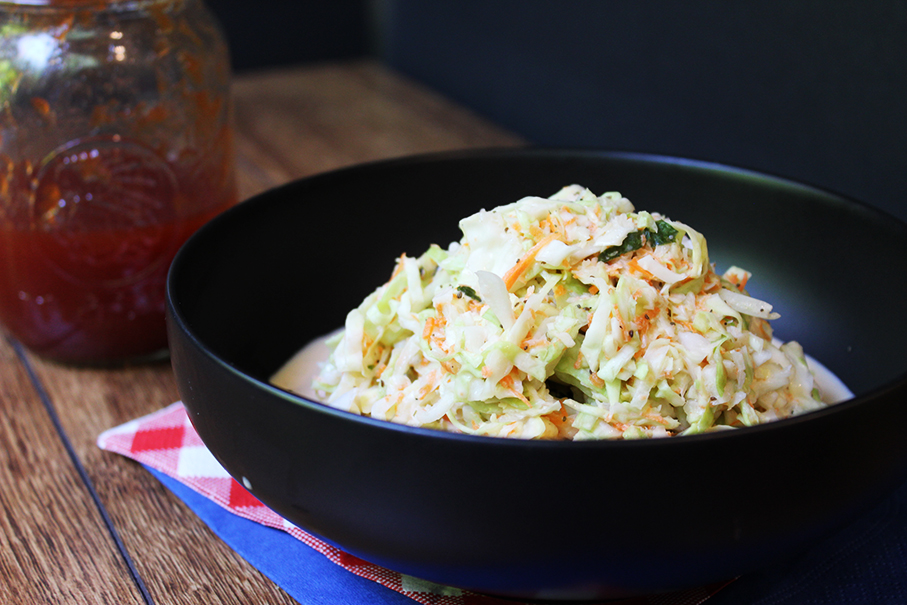 I make this cole slaw every summer, usually as part of a Tony Roma's meal at home. I make chicken or ribs basted in their original recipe sauce, recreate the Crispy Onion Loaf, make the cole slaw and we sit down to a meal that brings back the absolute best memories.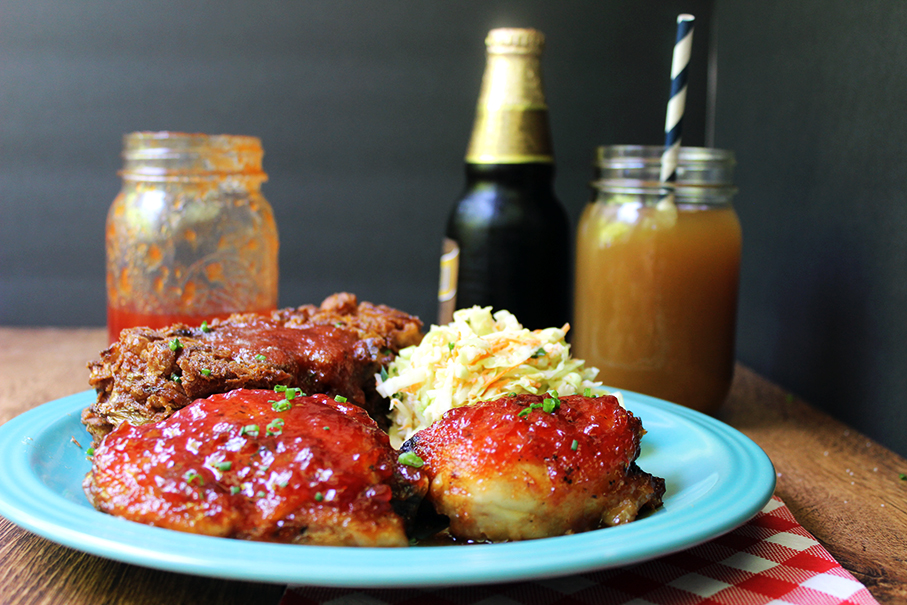 I've even gone so far as to pass out the warm wet hand towels after the meal is done like they do in the restaurant. With all of that said, here is the simple, delicious, tangy, sweet, cole slaw recipe I am positive you will love!
Combine all dressing ingredients in a large mixing bowl (or a mason jar like I did).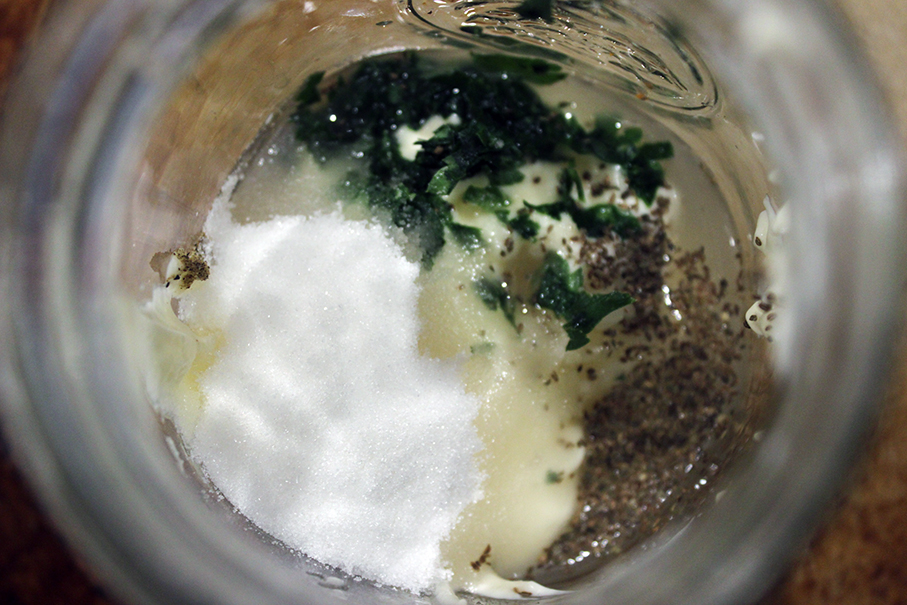 Blend or shake if using a jar.
Refrigerate for as long as you can, but remember the slaw will have to be dressed for at least a couple of hours before serving. I usually make the dressing the night before.
Slice the cabbage and carrots as thinly as you'd like, this cole slaw was always sliced pretty thinly.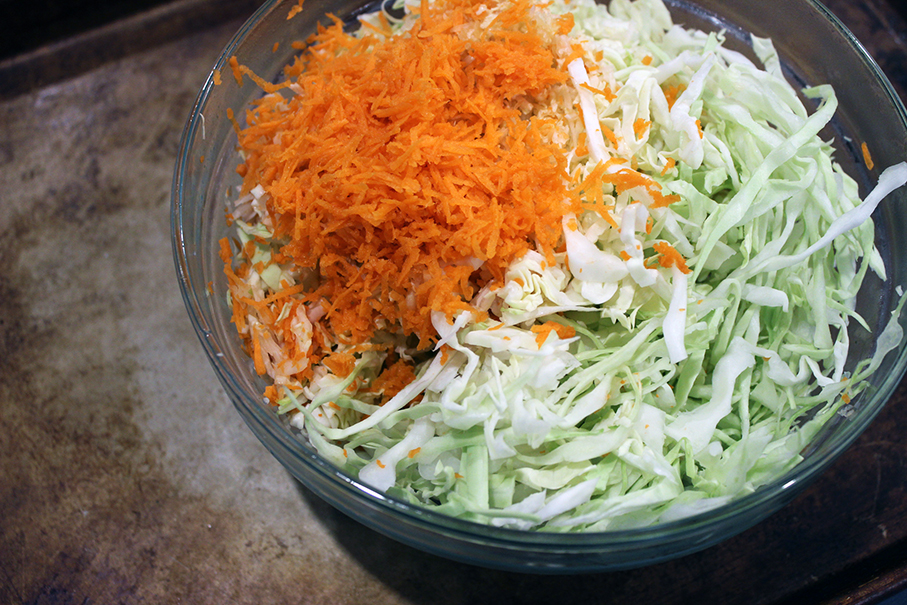 Combine the dressing with the cabbage and carrots.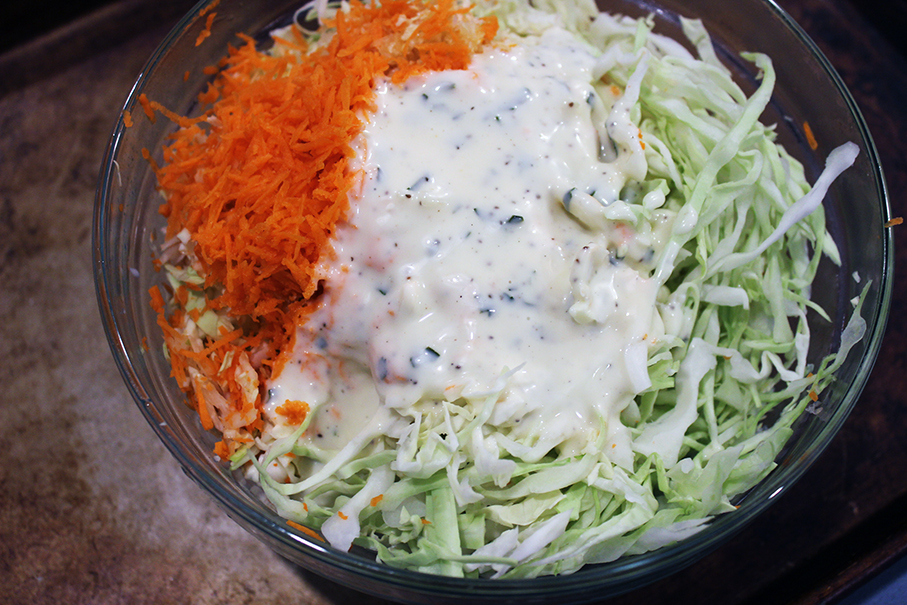 Mix thoroughly.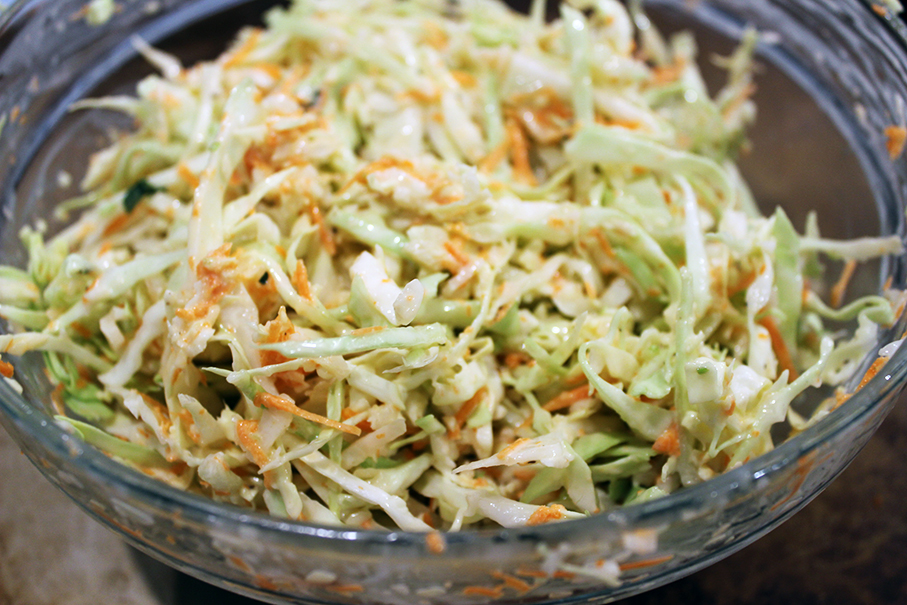 Refrigerate at least 2 hours before serving. Mix together again just before serving.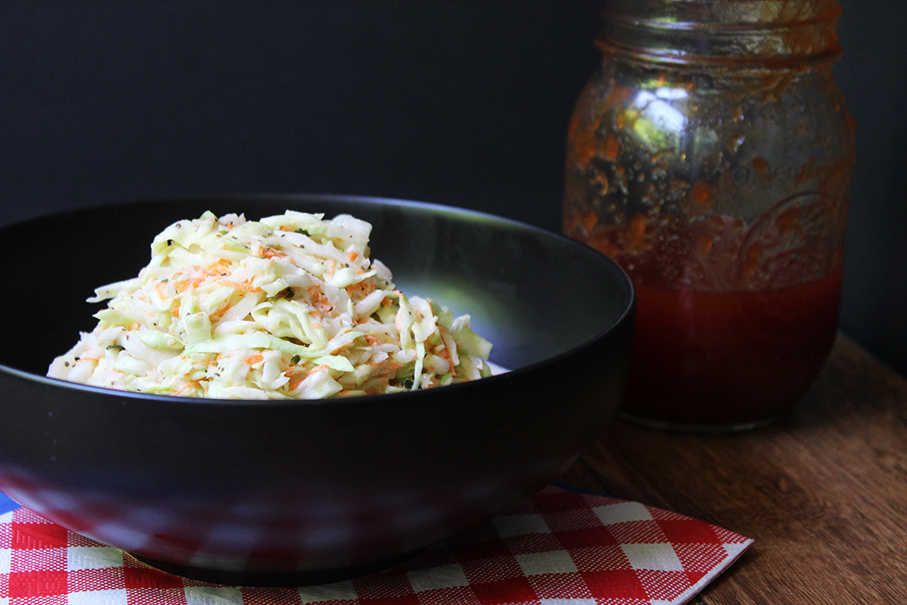 Dinner, then Dessert, Inc. owns the copyright on all images and text and does not allow for its original recipes and pictures to be reproduced anywhere other than at this site unless authorization is given. If you enjoyed the recipe and would like to publish it on your own site, please re-write it in your own words, and link back to my site and recipe page. Read my disclosure and copyright policy. This post may contain affiliate links.