Asian Cucumber Salad is a quick and easy marinated cucumber salad with rice vinegar, sugar, and crushed peppers. The perfect side dish.
This healthy Cucumber Salad makes a delicious Side Dish to go with your favorite Asian meals. You'll love serving this fresh vegetable dish with recipes like Sweet and Sour Chicken, Easy Pepper Steak, or Kung Pao Chicken.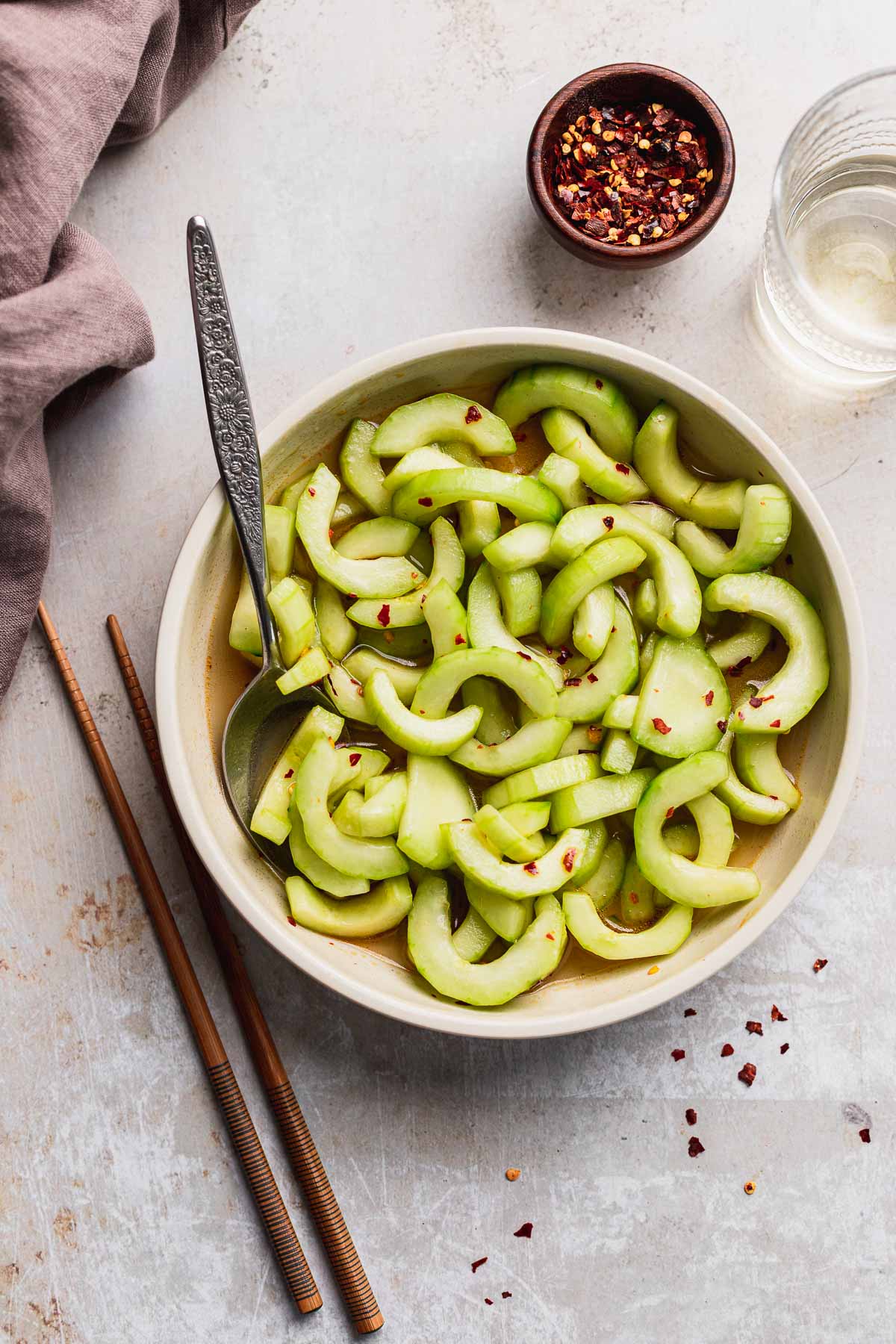 This homemade Cucumber Salad is the perfect side to add to any of your favorite Asian meals. It's such an easy and quick recipe that you can have it ready in about 5 minutes. This is great because it means you can toss it together during the cooking time for the entrée. Just like that, you'll have the perfect healthy dish ready to go with your meal.
When you see the ingredients for this recipe, you'll be amazed by how little it takes to make Asian Cucumber Salad. The only vegetable you need is cucumbers. Then just toss them in a simple vinegar dressing with sesame oil, a little sugar, and red pepper flakes. It might sound like it's just too easy, but it's absolutely delicious!
The vinegar brings out the natural flavor in the fresh cucumber. Then the other ingredients pack each crispy, refreshing bite with an authentic Asian flavor. It's the perfect Asian alternative to Cucumber and Tomato Salad.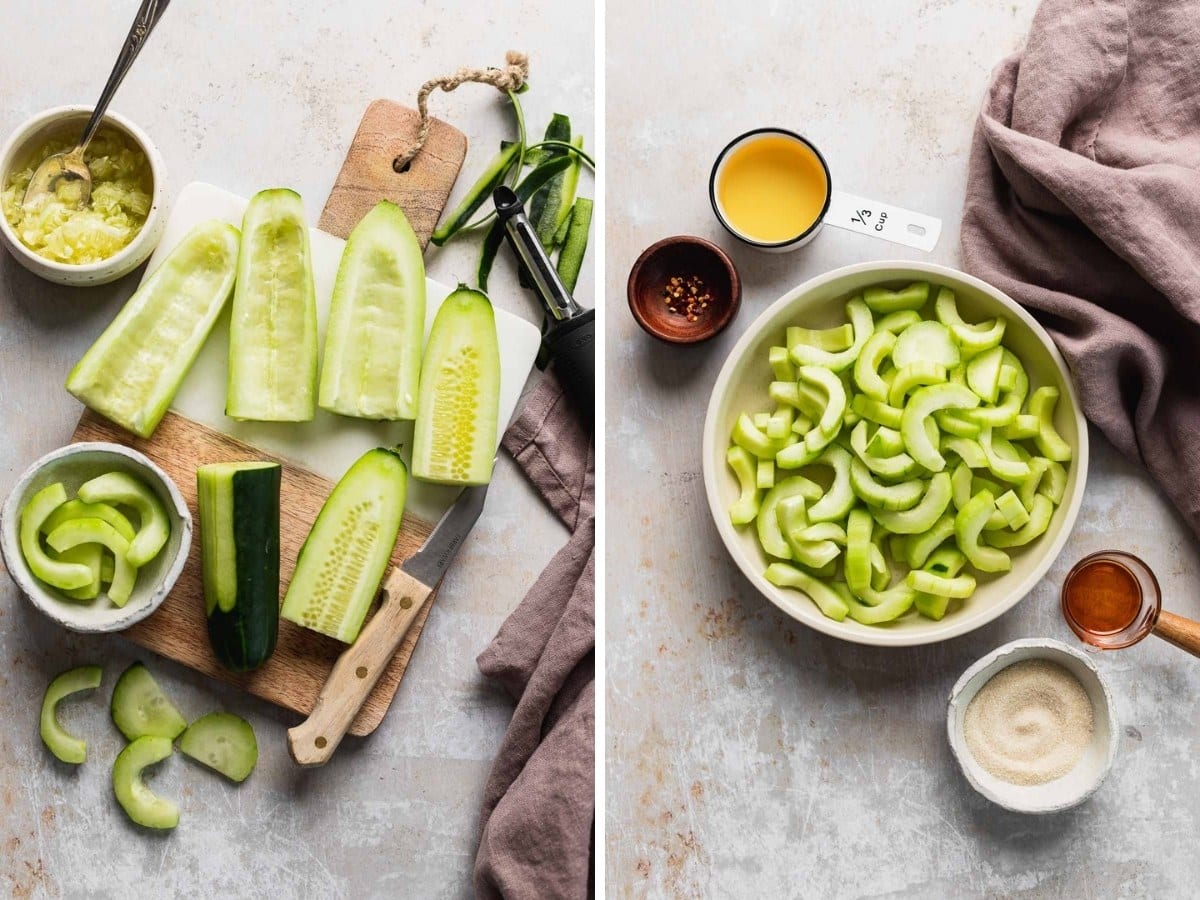 Frequently Asked Questions on Asian Cucumber Salad
What kind of cucumbers are best for Asian Cucumber Salad?
For this recipe, thin-skinned cucumbers work best. Persian cucumbers or English Cucumbers are a great choice. If all you have is more thick-skinned cucumbers, then you can use them. Just make sure to peel those cucumbers before tossing them in the vinegar dressing. 
How should cucumbers be stored so they stay fresh longer?
Start by washing your cucumbers. Then dry them thoroughly. You don't want any moisture to remain on them during storage. To help reduce the moisture, wrap a dry paper towel or dish towel around each cucumber. Then place them in a plastic bag to store in the fridge. 
Key Ingredients
Cucumbers: This is one of the easiest salads you'll ever make because you only need one vegetable. Just slice and deseed fresh cucumber, and toss them with the flavorful dressing.

Asian Vinaigrette: It is best to use a light, dairy-free dressing for this recipe. All you need is rice vinegar and sesame oil. The vinegar adds the majority of the tangy flavor to the simple cucumbers. At the same time, the oil blends all the ingredients together and balances out the bite of the vinegar for an overall smoother flavor.

Sugar: Another essential ingredient for the balance of the recipe is granulated sugar. Mixing in just a little bit of sugar brings out the naturally sweet flavor already in the vegetables.

Pepper Flakes: Then finish off the flavorful combination with some spice from the red pepper flakes. The recipe only calls for ¼ teaspoon, but if you prefer spicier dishes, you can experiment with adding more.
More Asian Recipes
How to Make Asian Cucumber Salad
Prep: Peel two cucumbers. Then slice each one into thin circles, and cut the circles in half, scraping out the cucumber seeds as you work.

Mix: Add the sliced cucumbers to your salad bowl with the rice vinegar, sugar, sesame oil, and red pepper flakes. Stir the ingredients until they're all well combined with the cucumbers coated in the vinegar dressing. Serve the Asian Cucumber Salad right away, or cover it in plastic wrap and let it sit in the fridge until dinner time.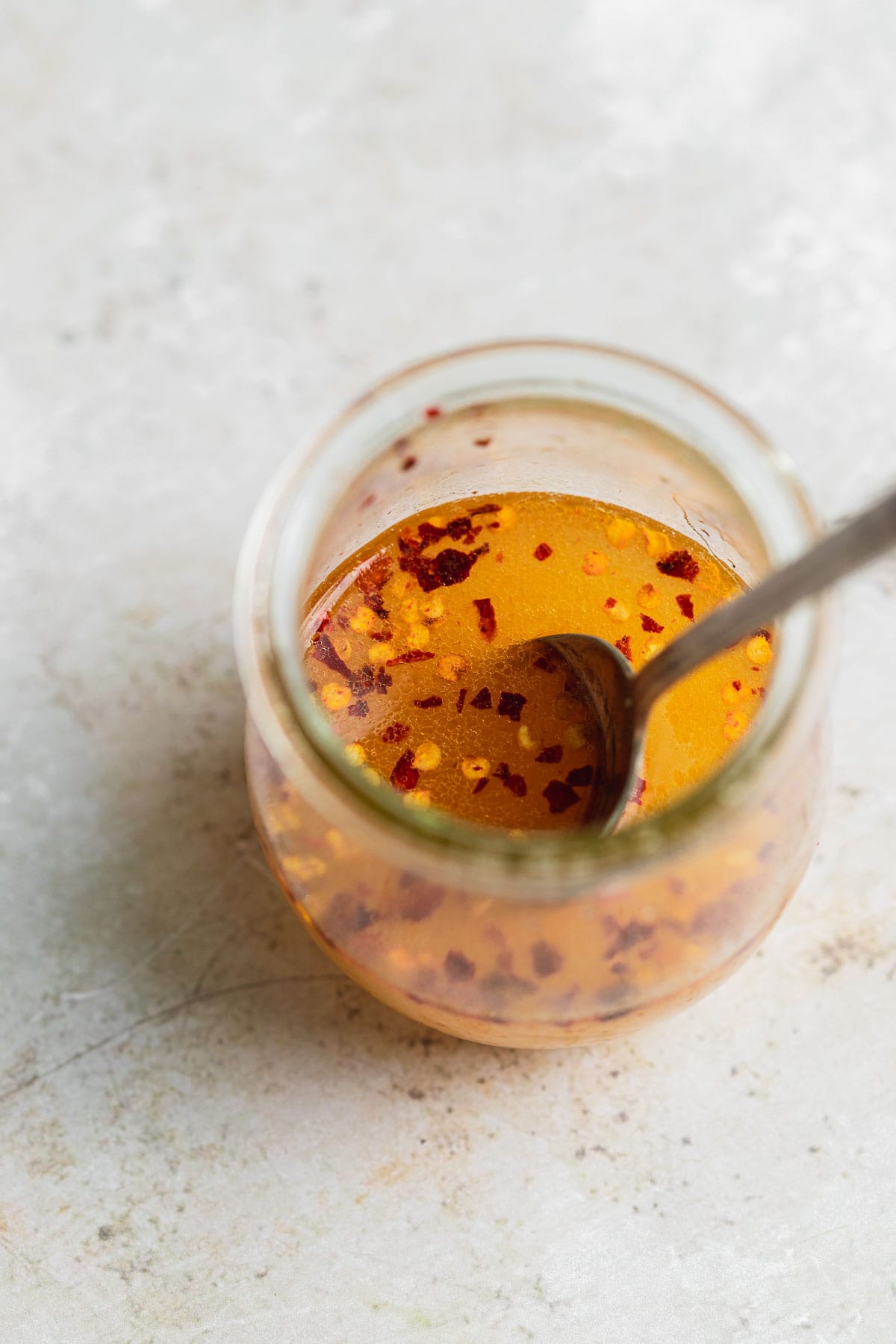 Create a free account to Save Recipes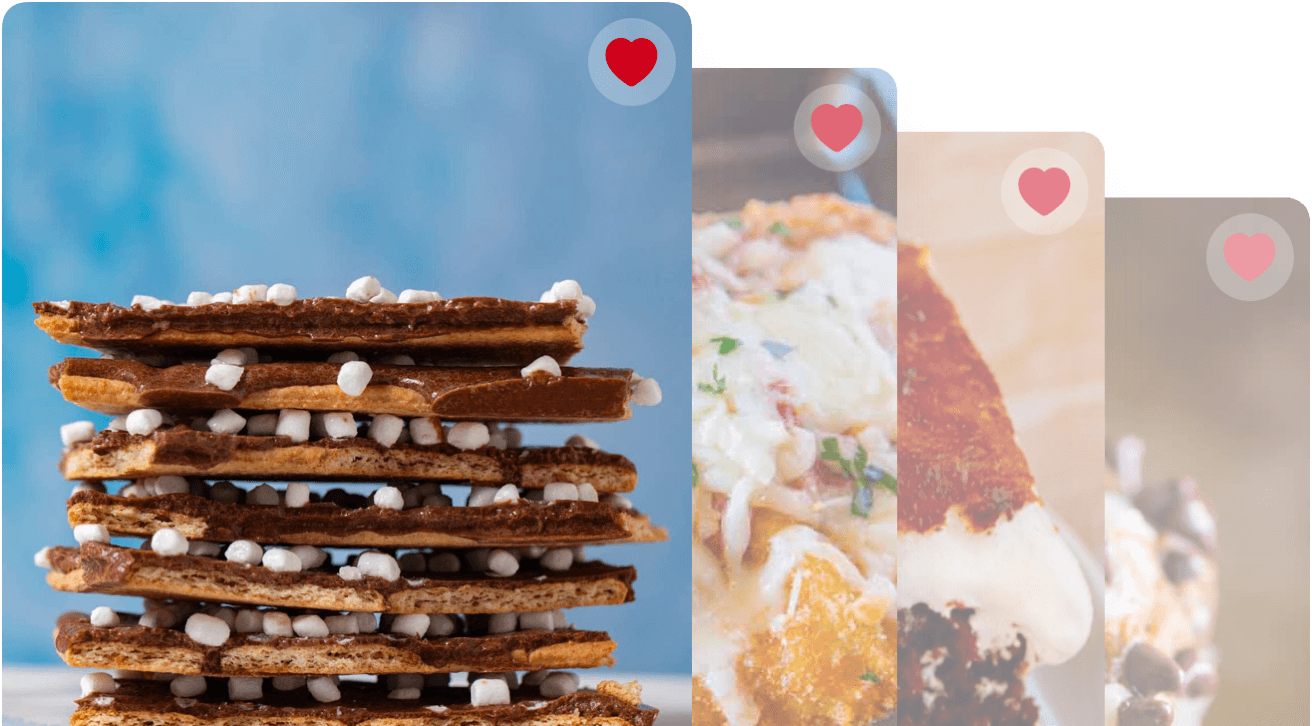 Variations on Asian Cucumber Salad
Ginger Cucumber Salad: You can add ginger root to make Asian Cucumber Salad with delicious ginger flavor. Toss in 2 tablespoons of peeled and grated fresh ginger root with the original recipe.

Vinegar: If you don't have rice vinegar, there are a few easy substitutes. White wine vinegar or apple cider vinegar are the closest in flavor. You can also use lemon or lime juice in a pinch.

Vegetables: Try adding your favorite veggies to the recipe to add some variety to the cucumbers. Basic veggies like chopped bell peppers, green onions, red onion, carrots, or water chestnuts would taste amazing.

Flavor Additions: To experiment with the flavor in the Asian Cucumber Salad, try adding your favorite Asian seasonings. Ground ginger, cumin, saffron, garlic flakes, or ground pepper would all taste delicious. You can also make additions to the dressing with hoisin sauce or fresh lemon juice.

Seeds and Nuts: Try adding some crunch to the salad by mixing in a tablespoon of sesame seeds, chopped honey roasted peanuts, almonds, or pecans.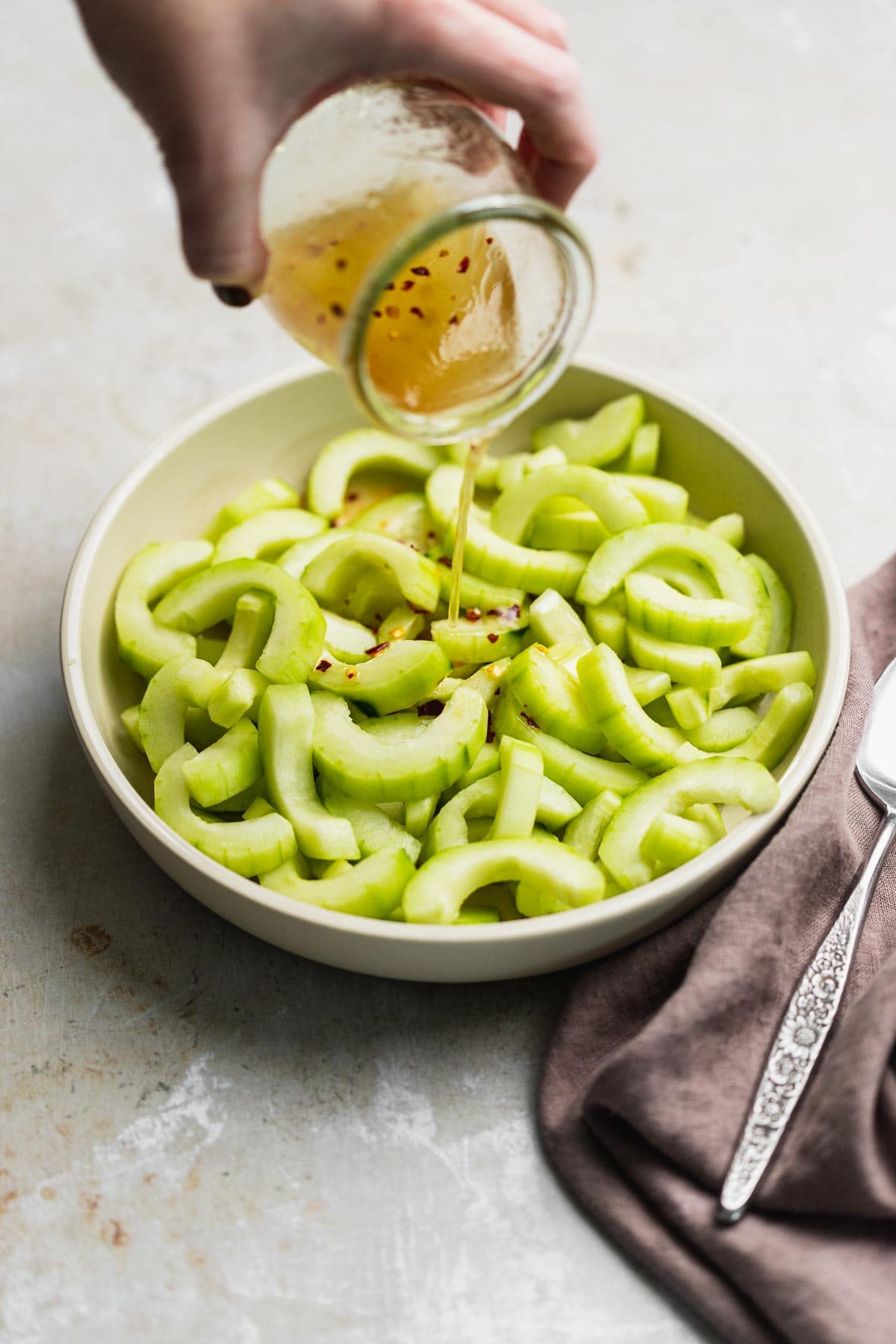 Serving Ideas
Side Dish: In addition to the many Asian dishes you can pair with Asian Cucumber Salad, you can also try this dish with your favorite Roast Chicken, as a light pairing with Rib Eye Steak, or alongside a sandwich like Korean Beef Sloppy Joes.
Picnic: Pack up this salad for your next picnic. It will carry well inside a cooler where you keep the other chilled items like drinks, cheese, or desserts. You can pack it into small individual serving containers and everyone can grab theirs whenever they're ready to enjoy.
Potluck: Double the recipe and bring a big bowl to serve at your next potluck. This dish's versatility make it a perfect potluck choice. It is a salad, but it is also a side dish. It is vegetarian so it pleases those in search of meat-free dishes. The sweet and tangy flavor profile, plus the easy, recognizable ingredients will fit a large crowd.
Salad Recipes
How to Store
Serve: If you have any leftovers from this Cucumber Salad recipe, you don't want to leave it at room temperature for more than a couple of hours.

Store: To store the healthy dish, cover it in plastic wrap and place it in the fridge. The cucumbers will stay good in the vinegar dressing for about 3 days.

Freeze: Unfortunately, the water content in cucumbers makes them lose their texture when frozen and defrosted. For that reason, you'll be much better off enjoying Asian Cucumber Salad fresh, or a few days later, and skip the freezer.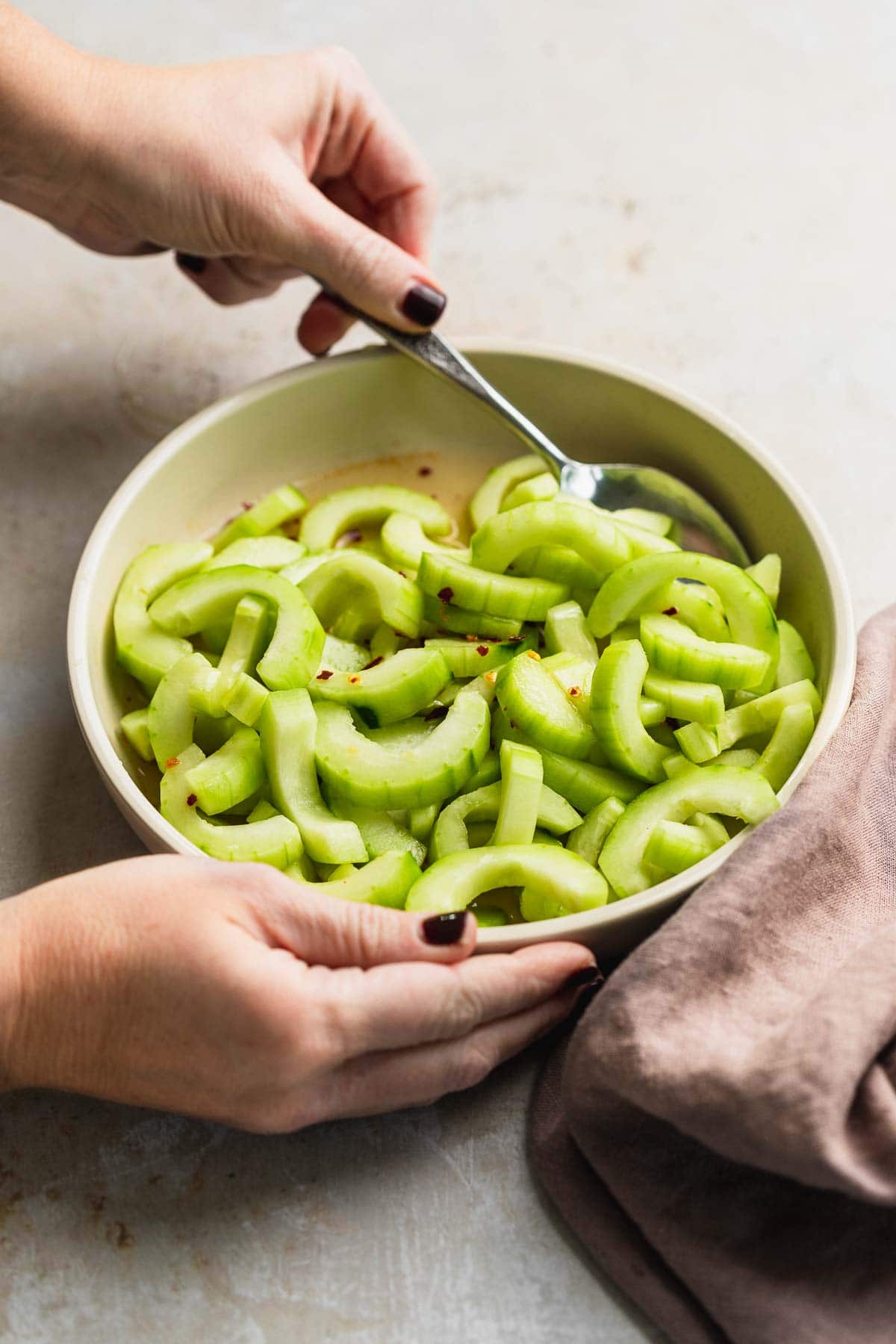 Instructions
Wash and peel the cucumbers. Slice into thin circles, then cut the circles in half, removing the seeds as you go.

Add cucumber slices to a bowl along with the remaining ingredients. Stir to coat well. Let sit for at least

1 hour

before eating.
Nutrition
Calories:
54
kcal
|
Carbohydrates:
9
g
|
Protein:
1
g
|
Fat:
1
g
|
Saturated Fat:
0.2
g
|
Polyunsaturated Fat:
0.4
g
|
Monounsaturated Fat:
0.4
g
|
Sodium:
6
mg
|
Potassium:
207
mg
|
Fiber:
1
g
|
Sugar:
8
g
|
Vitamin A:
145
IU
|
Vitamin C:
5
mg
|
Calcium:
23
mg
|
Iron:
0.4
mg