Tony Roma's Sweet & Tangy Coleslaw Recipe is crunchy perfection with the wonderful flavor of celery seed. Easy to make and a great party hit!
When it comes to refreshing salads that serve as the perfect sidekick to your barbecue meals or sandwiches, Coleslaw sits on the throne alongside these other incredible salads, like our refreshing Asian Cucumber Salad, the dreamy Greek Orzo Salad, and the super healthy Three Bean Salad.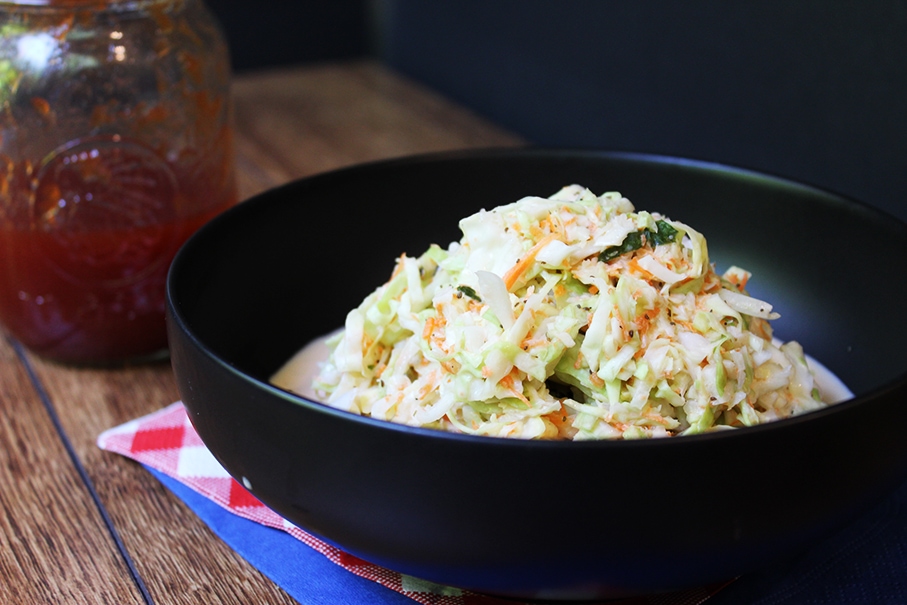 If you have ever wanted to learn how to make homemade coleslaw, look no further! Coleslaw, with its humble origins, has become a staple in picnics, barbecues, and delis across the globe. The balance of tang, sweetness, and creaminess in its dressing pairs wonderfully with the crispy freshness of shredded cabbage and carrots. Its versatility is unparalleled – from a BBQ side dish to a sandwich filler, this salad has a lot going for it.
Unique in its preparation, Coleslaw hinges greatly on its easy dressing. The use of white vinegar and lemon juice provides the necessary tang while the sugar and mayonnaise add sweetness and creaminess, respectively. The inclusion of seasonings like celery seed, white pepper, and parsley amplifies its flavors, making it truly special.
Originating from the Dutch term "koolsla," meaning "cabbage salad", Coleslaw has deep roots in European cuisine. A simple combination of shredded cabbage dressed in vinaigrette, it evolved over the years, especially in America, where mayonnaise found its way into the dressing. Perfect for summer picnics or as a winter side dish, its cooling nature and creamy consistency make it suitable for any season.
Serve your fresh coleslaw alongside pork sandwiches using your own homemade Easy Pulled Pork. 
More Easy Coleslaw Recipes
How to Make Tony Roma's Sweet & Tangy Coleslaw
Making Coleslaw at home is a breeze. With fresh ingredients and a bit of patience, you're on your way to creating the perfect side dish. Let's dive into making a homemade version that's miles better than store-bought. Check it out!
Step One: Begin by prepping your dressing. In a large bowl, combine parsley, lemon juice, minced onion, celery seed, white pepper, mayonnaise, white vinegar, salt, and granulated sugar. 
Step Two: Whisk the ingredients together using a wire whisk until smooth and well combined.
Step Three: It's crucial to allow the dressing to sit and meld the flavors. Refrigerate the dressing, ideally overnight, or at least for a couple of hours.
Step Four: Now, bring in the heroes – the cabbage and carrot. Using a box grater, shred and then mix these veggies into the dressing until they're well coated.
Step Five: For best results, refrigerate the combined salad for at least 2 hours before serving. This allows the cabbage and carrot to soak in the dressing flavors.
Step Six: Just before serving, give the Coleslaw a good mix to ensure every bite is flavorful.
Frequently Asked Questions
Can I add other veggies to my Coleslaw?
Absolutely! Red cabbage, bell peppers, radishes, or even thinly sliced apples for added sweetness. All these can be delightful additions. 
What if I don't have white vinegar?
Apple cider vinegar can be a good substitute, but it will add a slightly different flavor profile.
How do you make coleslaw without mayo?
You can substitute mayonnaise with Greek yogurt or sour cream for a tangier flavor. Vegan mayo works great too! You can also substitute the mayonnaise with a blend of silken tofu with a splash of olive oil, blended until smooth.
Why does my coleslaw become watery?
Coleslaw can release water due to the salt in the dressing drawing out moisture from the cabbage and carrots. To prevent this, consider salting your shredded cabbage and letting it sit for a bit to draw out excess moisture. Rinse, then pat dry before combining with the dressing.
Can I use a different type of vinegar?
Absolutely! While white vinegar gives a sharp, clean acidity, you can also use apple cider vinegar for a slightly sweeter and more rounded flavor.
How long does homemade coleslaw dressing last in the fridge?
When stored properly in an airtight container, the dressing can last up to a week in the refrigerator.
What's the difference between coleslaw and slaw?
"Coleslaw" typically refers to a shredded cabbage salad with a creamy dressing. "Slaw" is a broader term, sometimes used for salads without cabbage or those with vinaigrette dressings.
What do you put in coleslaw?
Coleslaw primarily contains shredded cabbage, often mixed with carrots. The dressing can be creamy (often mayo-based) or vinaigrette-style, seasoned with ingredients like vinegar, sugar, and celery seed.
How long should coleslaw sit before serving?
Coleslaw should sit for at least 2 hours in the fridge before serving, allowing flavors to meld. Overnight refrigeration often yields better results.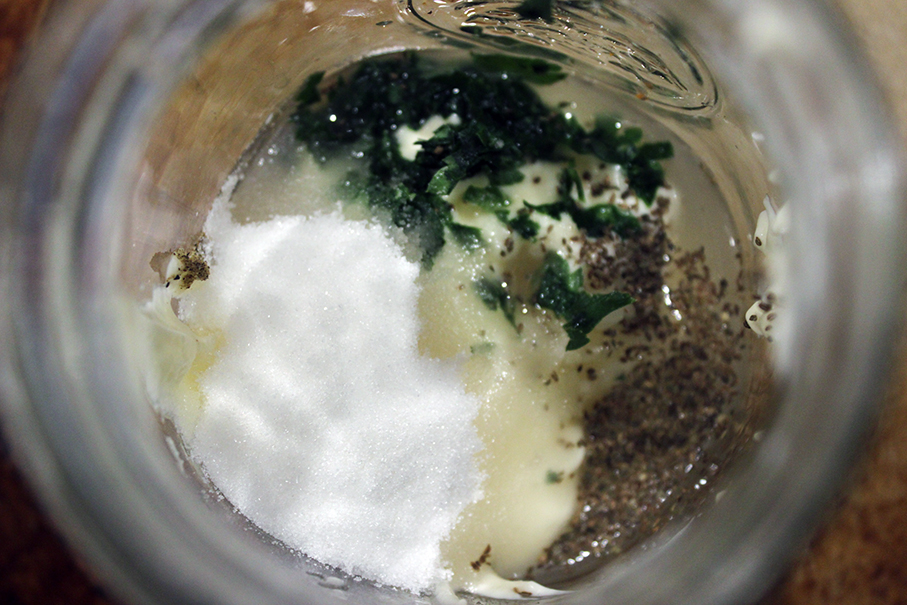 Create a free account to

Save Recipes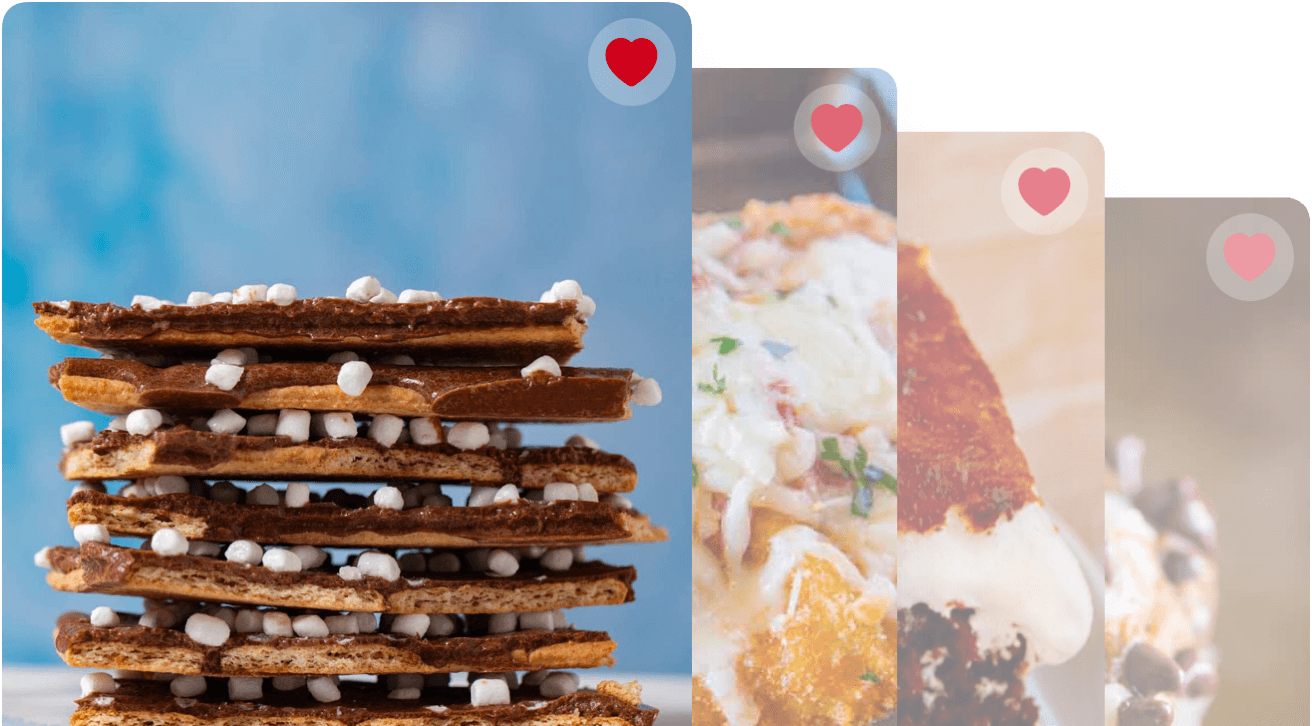 Key Ingredients in Tony Roma's Sweet & Tangy Coleslaw Recipe
Coleslaw showcases the fresh and crunchy textures of basic vegetables elevated by a tangy, creamy dressing. Check out the ingredients which can all be easily found in your local grocery store!
Celery Seed: Related to the vegetable celery we are all familiar with, celery seed is a versatile spice that adds depth and a distinct celery flavor to coleslaw and other recipes. This is definitely worth going out of your way to get. 
White Pepper: While both white and black pepper come from the same plant, their differences in processing lead to variations in flavor, aroma, and appearance. The flavor of white pepper is milder and more delicate than black pepper. 
Green Cabbage: The main star of coleslaw, cabbage provides a delightful crunch and is packed with beneficial nutrients. When choosing, look for a firm head with crisp, tightly packed leaves.
Carrot: This adds a hint of sweetness and a pop of color. The finer the shred, the better it integrates into the coleslaw mix.
Mayonnaise: The base for the dressing. It's creamy and has a mild flavor, making it perfect for coleslaw.
White Vinegar: Gives that tangy kick. It's sharp and clean, cutting through the creaminess of the mayo. We are using distilled white vinegar in our own mix at home.
Sugar: Balances the acidity of the vinegar. It adds a touch of sweetness to the dressing.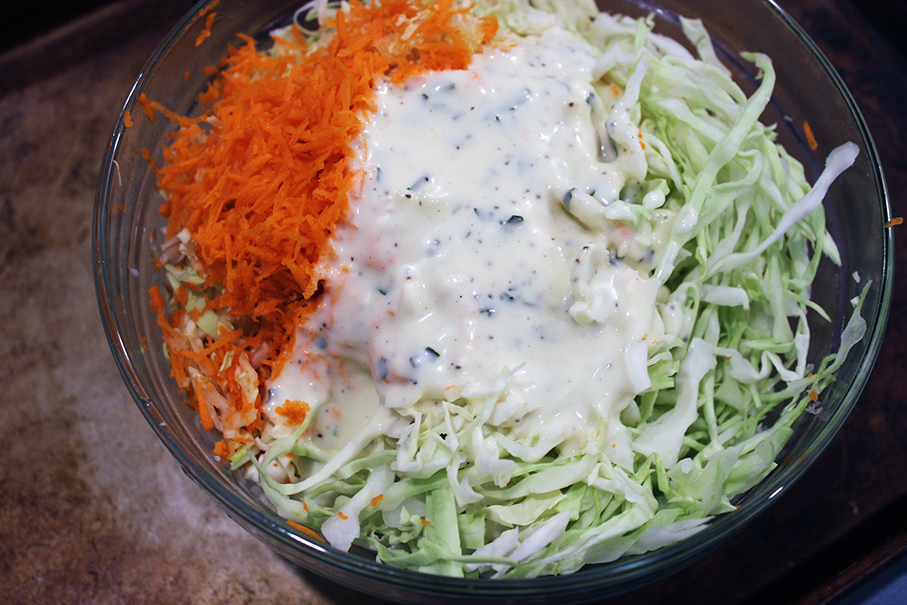 Can Tony Roma's Sweet & Tangy Coleslaw Recipe Be Made Ahead of Time?
Certainly! Coleslaw is one of those dishes that often tastes even better the next day, as the flavors meld together. Prepare the dressing and vegetables separately and combine them at least two hours before serving. For the best flavor infusion, letting the mixed coleslaw sit overnight is ideal. With its creamy dressing, crunchy cabbage, and colorful carrots, it's a delightful combination of flavors and textures that can elevate any meal.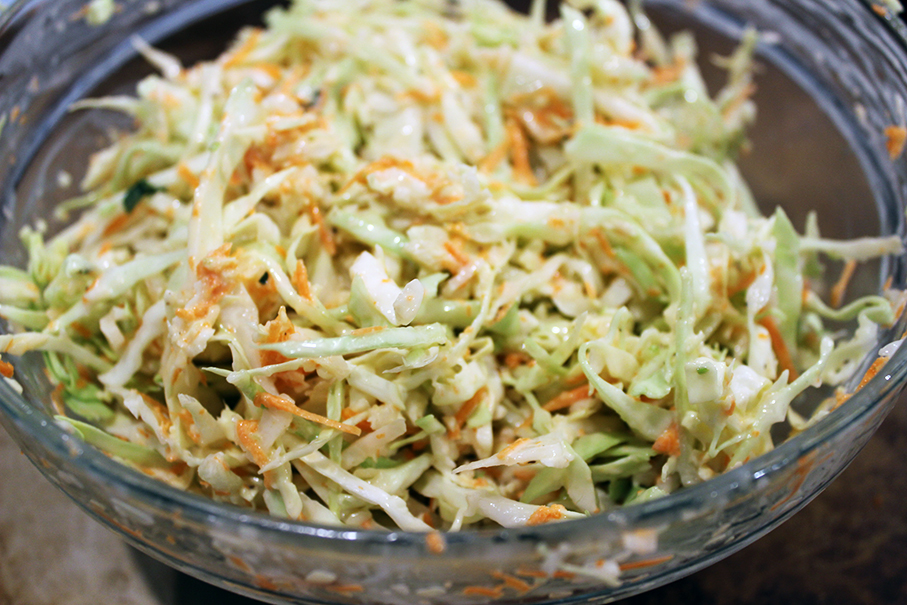 Substitutions in Tony Roma's Sweet & Tangy Coleslaw Recipe
Mayonnaise: You can substitute it with Greek yogurt or sour cream for a tangier flavor. Vegan mayo works great too!
White Sugar: If you're looking to use a different sweetener, honey or agave nectar can be used. Adjust to taste.
White Vinegar: Apple cider vinegar or red wine vinegar can be used. Each offers a distinct flavor, so choose according to your preference.
Cabbage: No green cabbage? Consider using shredded Brussels sprouts or kale as a unique twist. 
White Pepper: Black pepper is commonly used when white pepper is not available.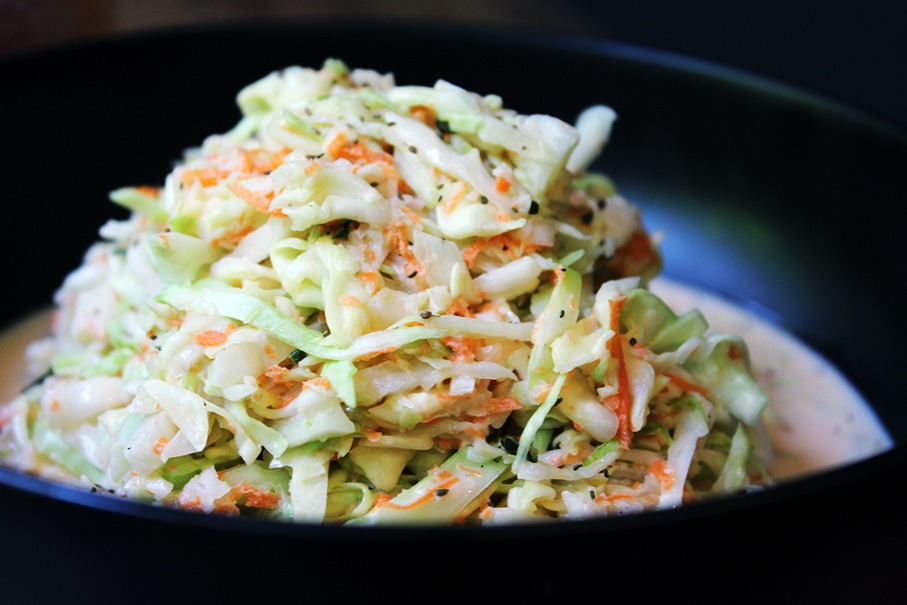 Variations on Tony Roma's Sweet & Tangy Coleslaw Recipe
Spicy Coleslaw: Add thinly sliced jalapeños or a dash of hot sauce to the dressing for a spicy kick.
Tropical Coleslaw: Mix in some thinly sliced pineapple or mango for a sweet tropical twist.
Creamy Blue Cheese Coleslaw: Crumble some blue cheese into the dressing for a rich and tangy flavor profile.
Nutty Coleslaw: Toss in a handful of toasted slivered almonds or sunflower seeds for an added crunch.
More Easy Summertime Sides
How to Store Tony Roma's Sweet & Tangy Coleslaw Recipe
Serve: Can be left out for about an hour at room temperature. If you're serving it outdoors on a warm day, consider placing the serving bowl over a larger bowl filled with ice to keep it cool.
Store: For best results, store your coleslaw in an airtight container in the refrigerator. It should remain fresh for up to 3 days. If you notice any excess liquid at the bottom, simply drain it off or give the coleslaw another good mix before serving.
Freeze: Freezing coleslaw isn't typically recommended as the mayo-based dressing can separate and the veggies might become soggy upon thawing. However, if you do wish to freeze, consider making and freezing only the dressing, then combining it with freshly shredded cabbage and carrot when you're ready to serve.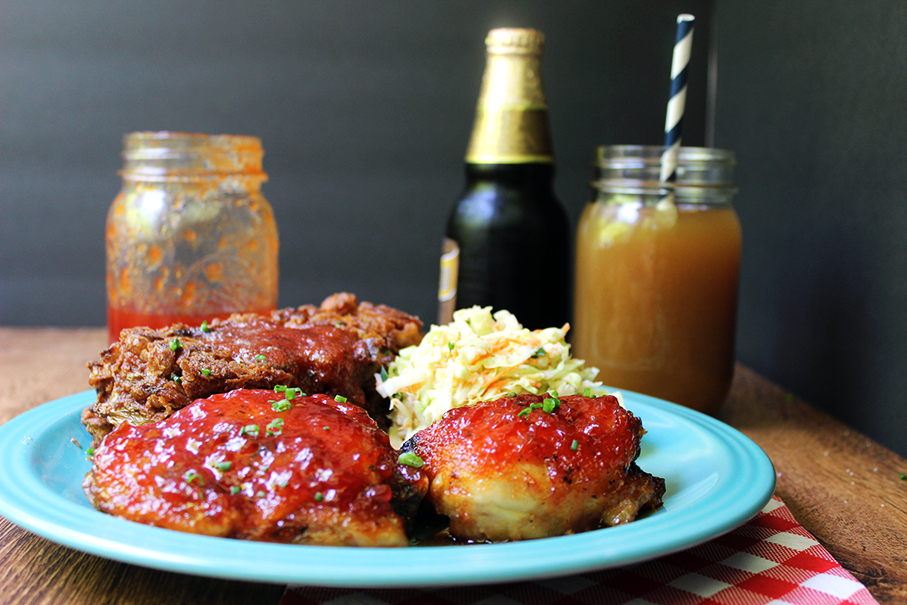 Ingredients
3/4

teaspoon

parsley

, minced

1 1/2

teaspoon

fresh lemon juice

1/4

teaspoon

onion

, minced

1/8

teaspoon

celery seed

1/8

teaspoon

white pepper

1/2

cups

mayonnaise

3/4

teaspoon

white vinegar

1/4

teaspoon

salt

2

tablespoons

sugar

1/2

head

cabbage

, cored and shredded (about 10 oz)

1/2

large carrot

, shredded
Instructions
Combine all dressing ingredients in a large mixing bowl.

Blend with a wire whisk.

Refrigerate for as long as you can, but remember the slaw will have to be dressed for at least a couple of hours before serving. It is best to make the dressing the night before.

Combine the dressing with the cabbage and carrots.

Mix thoroughly.

Refrigerate at least

2 hours

before serving.

Mix together again just before serving.
Nutrition
Calories:
164
kcal
|
Carbohydrates:
9
g
|
Protein:
1
g
|
Fat:
14
g
|
Saturated Fat:
2
g
|
Cholesterol:
7
mg
|
Sodium:
232
mg
|
Potassium:
144
mg
|
Fiber:
2
g
|
Sugar:
7
g
|
Vitamin A:
935
IU
|
Vitamin C:
28.5
mg
|
Calcium:
32
mg
|
Iron:
0.4
mg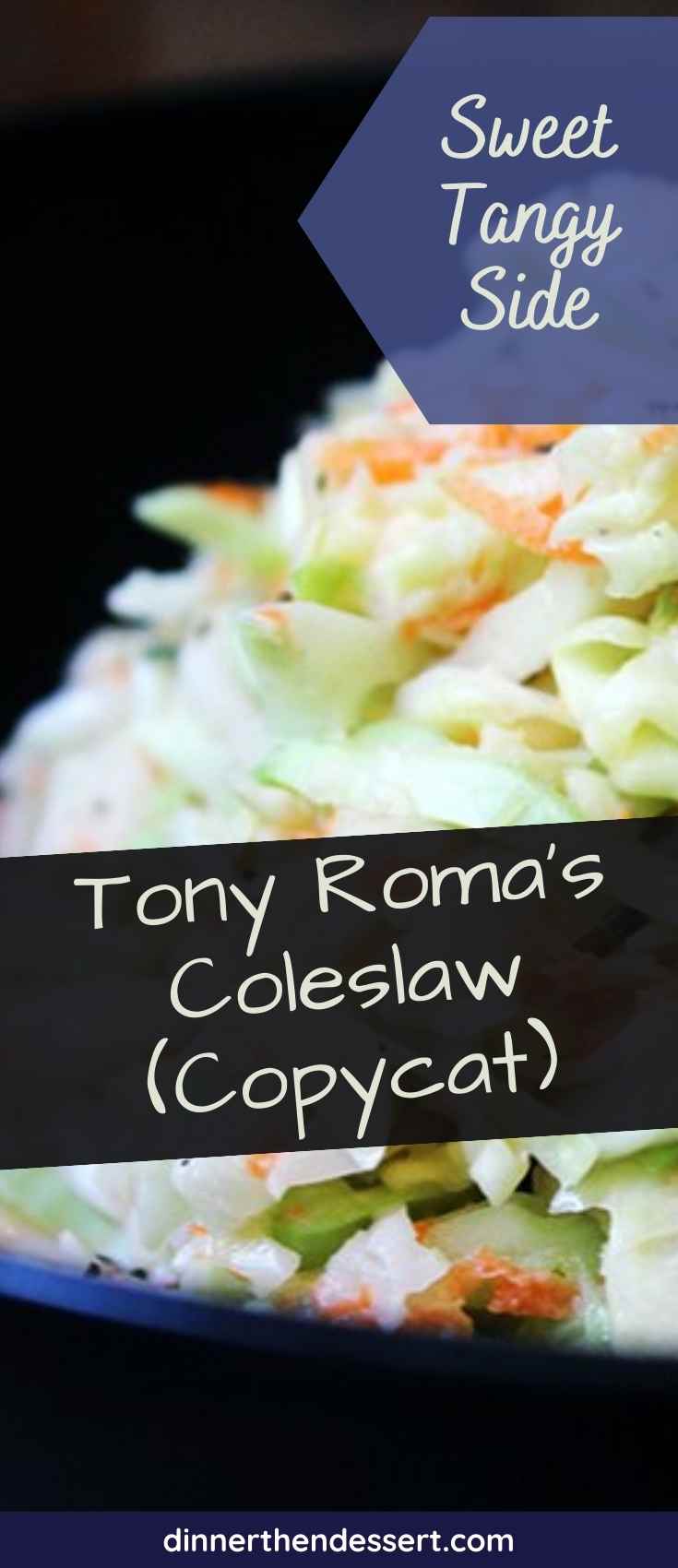 Photos used in a previous version of this post.