A1 Steak Sauce (Copycat)
This post may contain affiliate links. Read my disclosure policy here.
An easy and perfect A1 Steak Sauce Copycat made in just 20 minutes for a fraction of the cost!
A1 Steak Sauce (Copycat)
A steak isn't really a steak unless you top it with A1 Steak Sauce. That's what growing up with my parents taught me. At least once a month we'd grill steaks and make baked potatoes on the side for a classic steakhouse meal (nevermind that the right way to make a steak is in a cast iron skillet!).
We'd all sit down to some delicious NY Strip Steaks (I'm team ribeye now by the way) and everyone would wait their turns for the A1 steak sauce because it was so much better than Heinz 57 steak sauce. This is THE BEST homemade steak sauce recipe and I owe a ton of gratitude to Two Dogs in the Kitchen who worked hard to make the recipe.
The worst part about A1? Well for starters the bottles were so small! And even more importantly it is pretty darn expensive. The A1 Steak Sauce ingredients aren't expensive on their own, so there is no reason for it! You can make almost 2 cups of generic A1 sauce with this recipe.
While the ingredients may be non-negotiable here to capture that A1 Steak Sauce flavor, it is still an easy homemade steak sauce.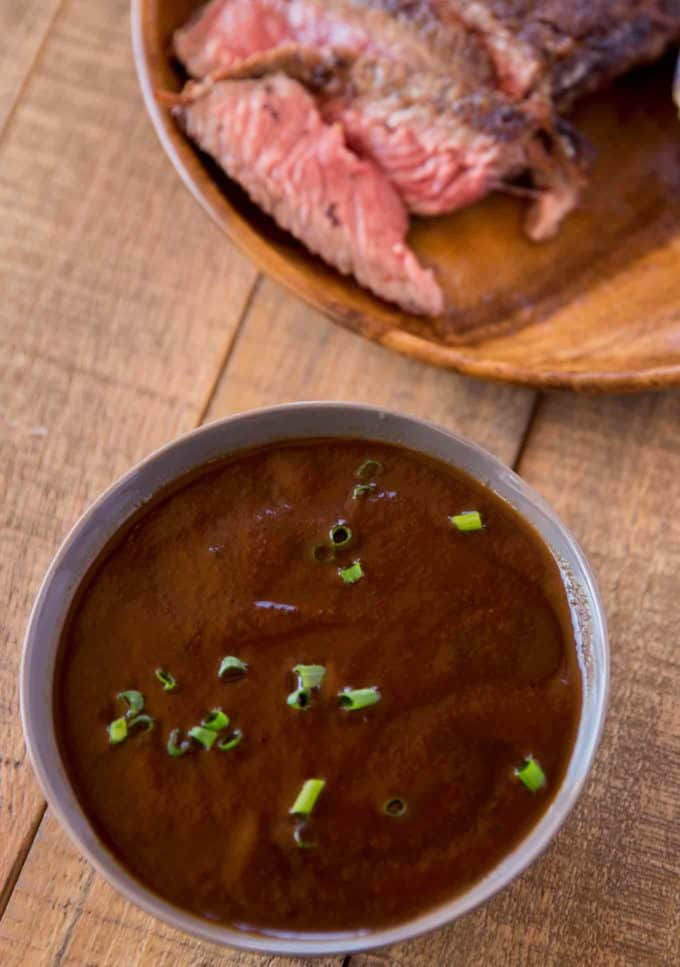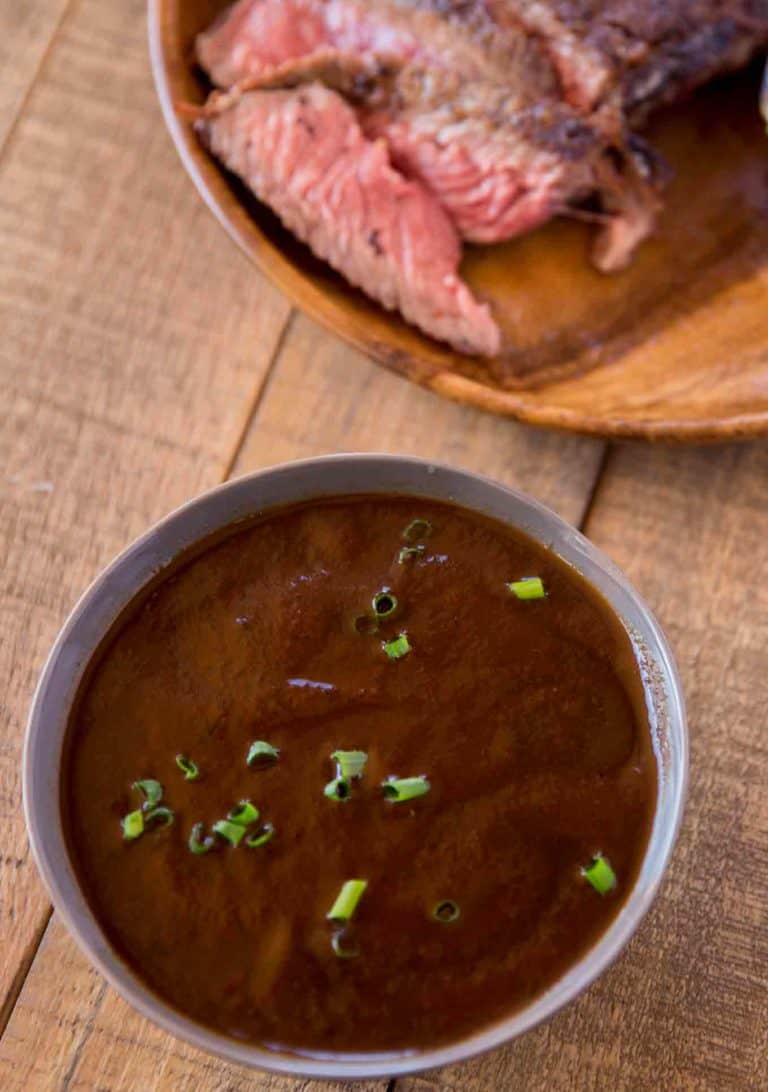 Can A1 Steak Sauce be used as a marinade?
A1 Steak Marinade: Add 1/4 cup A1 Steak sauce to 2 tablespoons oil, 2 garlic cloves (minced) and 1/2 teaspoon cracked black pepper. Add the ingredients to the steak and marinate them for 1 hour before cooking.
MY OTHER RECIPES
What is in A1 Steak Sauce?
A1 Steak Sauce is a mix of a lot of different flavors you wouldn't expect including raisins, balsamic vinegar, Worcestershire sauce, ketchup, dijon mustard, orange and more.
You can certainly make a homemade steak sauce without Worcestershire, a good example of it would be a Heinz 57 Steak Sauce recipe.
Looking for more copycat sauces?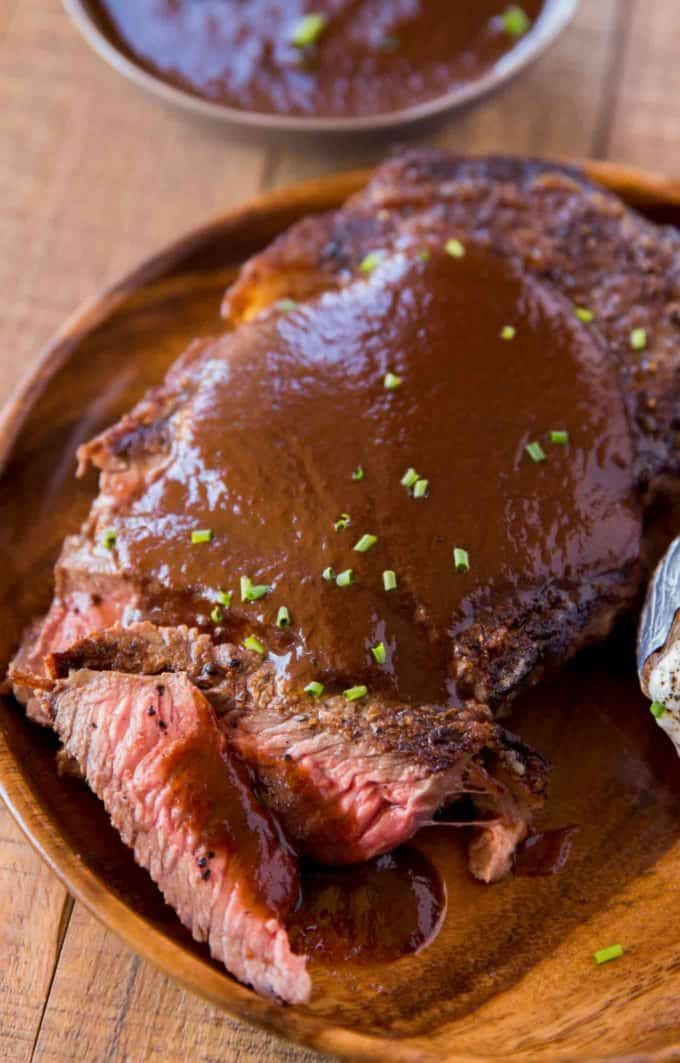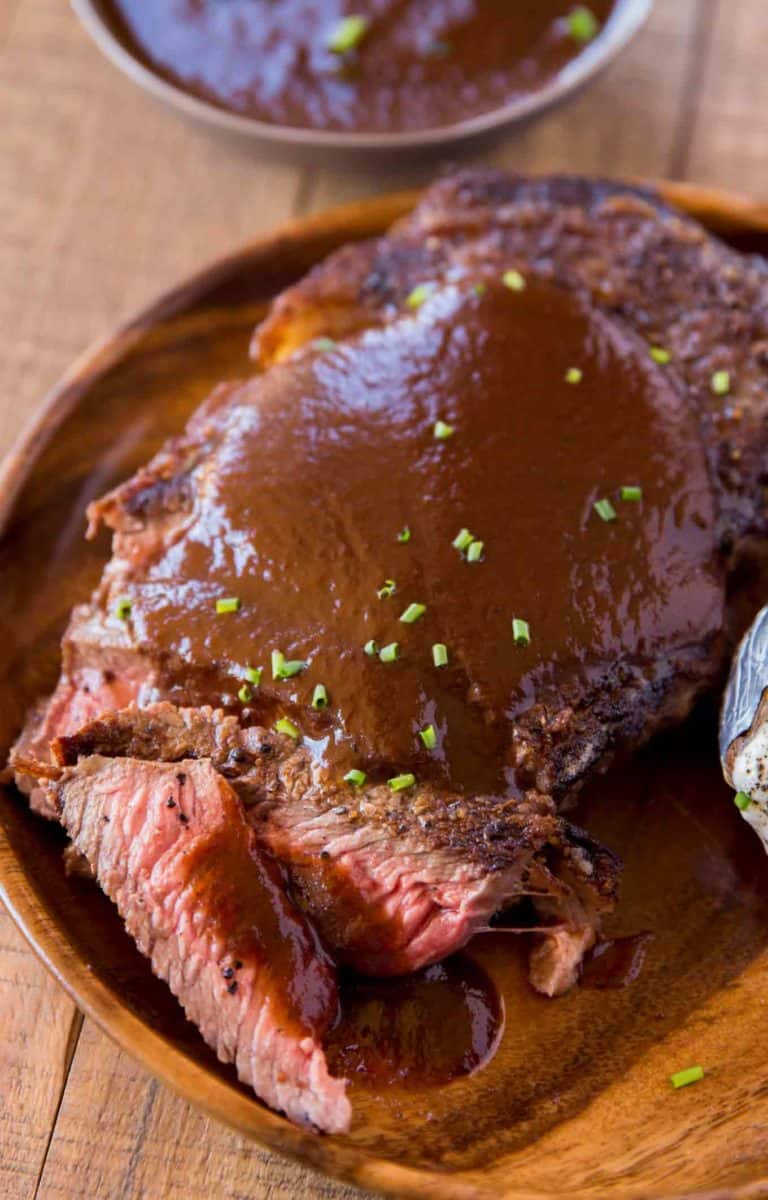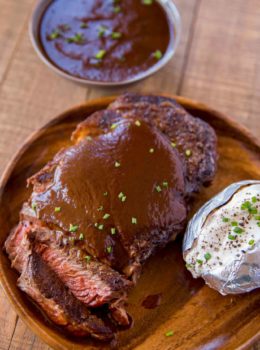 A1 Steak Sauce (Copycat)
An easy and perfect A1 Steak Sauce Copycat made in just 20 minutes and for so much less money! Made with raisins, Worcestershire sauce, ketchup and balsamic vinegar.
Ingredients:
Directions:
Add the ingredients (except for the orange juice) into a small saucepan.
Squeeze the oranges into the pan, then drop in the rinds.
On low heat, stirring occasionally, let it simmer for 15 minutes.
Careful to keep the heat low allowing for a very low gentle heat, not a hard boil.
To check doneness dip in a spoon and run your finger over the back, the line should stay clean.
Turn off the heat and strain out the garlic and orange pieces.
Let cool completely before serving.
Nutrition Information
Yield: 1 3/4 cups, Serving Size: 1 tablespoon
Amount Per Serving:
Calories: 20 Calories
All images and text ©
Made this recipe?
Show me what you made on Instagram or Facebook and tag me at @DinnerthenDessert or hashtag it at #dinnerthendessert.
Dinner, then Dessert, Inc. owns the copyright on all images and text and does not allow for its original recipes and pictures to be reproduced anywhere other than at this site unless authorization is given. If you enjoyed the recipe and would like to publish it on your own site, please re-write it in your own words, and link back to my site and recipe page. Read my disclosure and copyright policy. This post may contain affiliate links.