Zankou Chicken Garlic Paste is thick, garlicky and 100% addicting.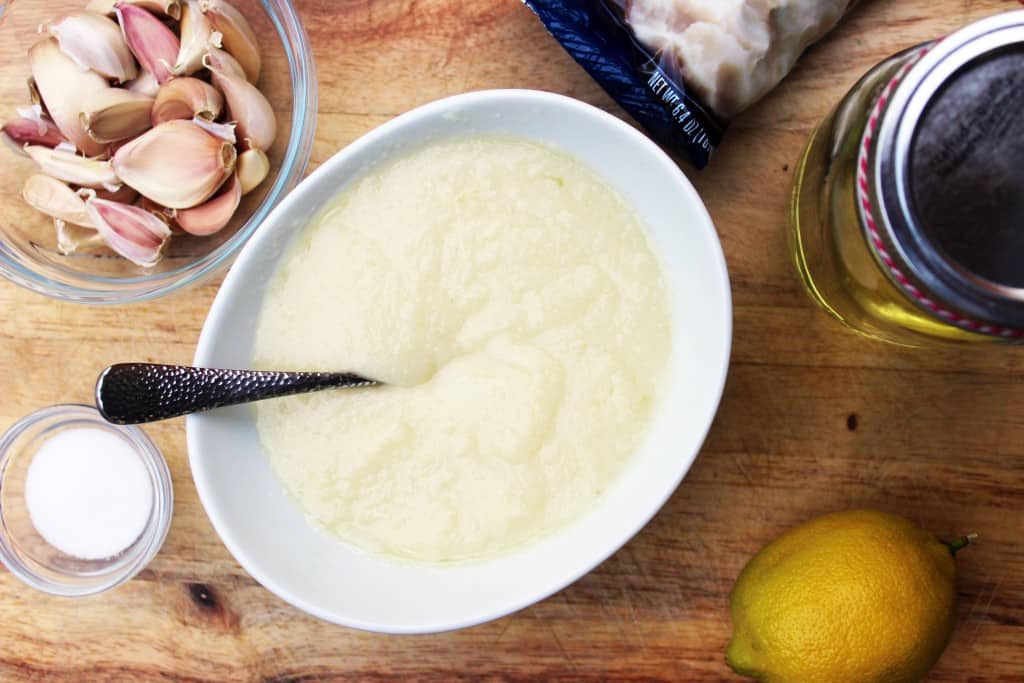 Zankou Chicken Garlic Paste is a magical sauce that may seem completely crazy to any of you not familiar with Zankou Chicken, but to all of us in LA, this sauce is good enough to horde.
Made with raw garlic, lemon and potatoes, the magic is in the flavor of the garlic. The punch of raw garlic immediately adds to anything you want to put it on.
Some ideas for use:
Rotisserie chicken or Falafel (C'mon Zankou knows how to do it right!)
On sandwiches! Makes for an amazing substitute for mayonnaise.
Tossed in pasta with a touch more olive oil.
Roasted Vegetables – I love this with roasted asparagus dipped in the paste! Also amazing with roasted bell peppers, even now as I am typing this I am eating this combo and swooning.
Roasted meats – works great with pork, beef and lamb.
Anything you would ever add garlic to!
Zankou Chicken Garlic Paste is so popular that what used to be a free sauce you could snag some extra of is now pre-packaged and inventoried and sold for much much more than should be allowed. Can't say I blame them, I routinely wanted three or four extra little containers with my meal just so I could use it on everything else I ate later that week.
If I had to describe it to you [since unfortunately for you computers have not yet formed the ability to do smell-a-vision] it would have the thickness and consistency of horseradish, but with a raw, strong garlic flavor with a hint of lemon.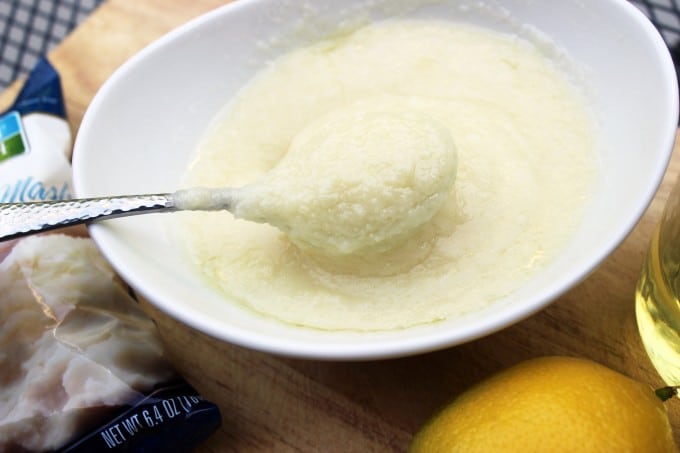 Many people have spent years trying to decipher the Zankou Chicken Garlic Paste Copycat recipe, going so far as to cook the sauce to see what form it takes [spoiler, it becomes a pancake!] and calling the corporate office asking if it has certain ingredients in it for "allergy reasons."
The secret ingredient turned out to be potato. People knew it was some kind of starch because it cooked into a pancake instead of melting in the hot pan, and ever since the potato was revealed to be the mystery ingredient the flood gates have opened. The main debate now lies in what kind of potato you use. Since I have no access to the actual Zankou Chicken Garlic Paste recipe or any connection to Zankou Chicken itself, I starting doing test runs.
In my trial runs of the Zankou Chicken Armenian Garlic Paste recipe I've gone both ways, potato flakes and fresh russet potatoes and while both were very tasty one was a clear winner…. the potato flakes! It also makes it an even easier recipe since using fresh potato means heating the pot of water, peeling and cubing them, mashing them and letting them cool all the way back down so you don't mute the flavor of the garlic by mixing it in hot and partially cooking it. Plus you know when you're working on that kind of volume


Ingredients
1

cup

instant mashed potatoes

, plain flavor or potato flakes

1/2

cup

room temperature water

15

cloves

garlic

1/2

tablespoon

salt

1/3

cup

lemon juice

, please don't use the plastic lemons with "juice" in them

1/2

cup

canola oil
Instructions
Mix the instant mashed potatoes with about ½ cup water. Depending on the brand, may be a bit more or a bit less. You're going for mashed potato consistency, this is used to give "body" to the sauce, so err on the side of caution and go thick, not soupy.

Peel the garlic cloves and put them in your food processor. Add the lemon juice and salt. Puree until finely chopped then stream in the canola oil until it looks like a delicious aoili.

At this point start adding the potato and continue running the food processor until it is all incorporated. Transfer to a covered container.

Now. Before you panic and think you've gone and added too much potato because of course you tasted it immediately and you're disappointed it tastes so potato-ey, put the container in the fridge. Forget all about it for at LEAST a couple of hours, preferable until the next day.

Now you can take it out, take a piece of bread and enjoy every delicious garlicky [and hardly discernably potato-ey] bite.
Notes
Inspiration drawn from this thread : http://chowhound.chow.com/topics/60530 and many many little containers of Zankou's delicious garlic paste over the years.
Nutrition
Calories:
322
kcal
|
Carbohydrates:
17
g
|
Protein:
2
g
|
Fat:
28
g
|
Saturated Fat:
2
g
|
Sodium:
890
mg
|
Potassium:
231
mg
|
Fiber:
1
g
|
Sugar:
1
g
|
Vitamin C:
24
mg
|
Calcium:
24
mg
|
Iron:
1
mg