Shake Shack Sauce (Copycat) is the legendary burger chain's tangy, creamy sauce that's perfect on burgers and sandwiches or for dipping!
Dine in tonight with a favorite takeout Copycat Recipe with some fries (like KFC Original Chicken) and enhance your dining experience by including this spot-on Shake Shack Sauce!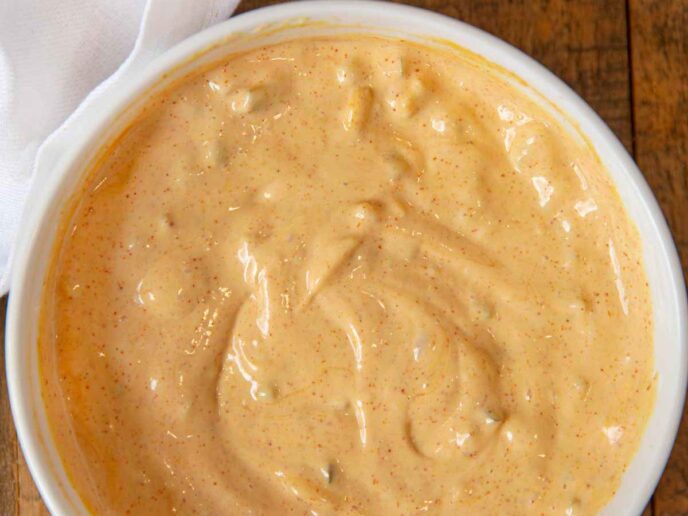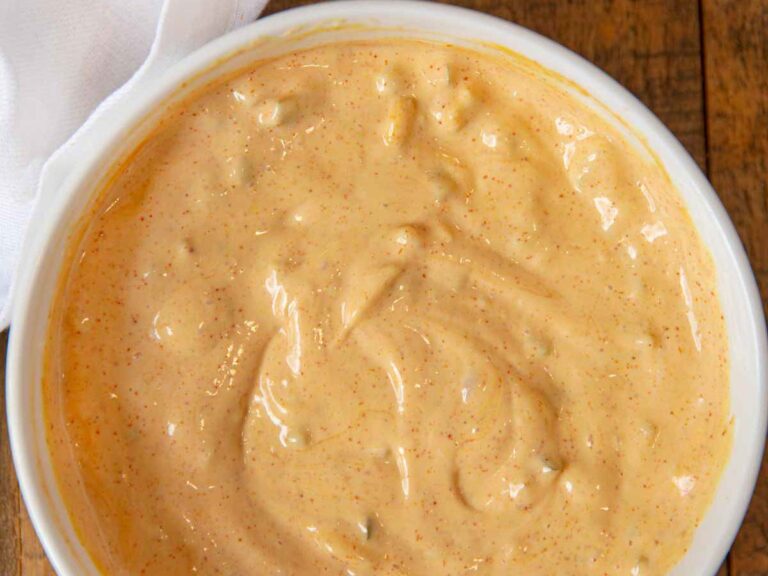 SHAKE SHACK SAUCE
One of the keys to success in fast food is developing your own secret sauce. Nailing a sauce that generates a loyal following, whether it's Chick-Fil-A's Honey Mustard or In-N-Out's Burger Spread, to make it big and inspire lines out the door, you have to have a closely guarded sauce that stands out.
Shake Shack tapped into that secret to making it big, and developed their own spread when they decided to make the leap from hot dog cart to making a debut on the burger joint scene. Tourists come from all over to their flagship location to get a taste of this unique Shack Sauce.
Surprisingly though, Shake Shack hasn't been as close to the chest with their recipes. Their instagram is always filled with peeks behind the curtain and trivia. They even came out with a cookbook that spills fan stories, fun facts, and 70 recipes (though they admit they don't give away the real sauce recipe!)
What sets the Shack Sauce apart compared to a lot of other burger spreads is the use of mustard and only a bit of ketchup. Most iconic sauces like Fry Sauce and Special Sauce are more a mayo-ketchup blend that ends up being on the sweet side.
They also use some dill pickle in their sauce to give it a tang and cayenne pepper for just a hint of heat. Of all the Sauces here, this one stands out as a well-rounded creamy blend of sweet, savory, tangy, sour, and spice. A true delight for all your tastebuds.
A tip to make this the most spot on recipe, get picky with ingredients. Use Heinz ketchup and Hellman's mayonnaise. While using other brands will still make a delicious sauce, you want to use the highest quality ingredients for the best possible sauce.
If you want to act like a Shake Shack insider, serve this sauce on a bed of crinkle cut fries, their special cheese sauce (bonus recipe below!) and melted American cheese. Shack Sauce and Fries is one of their most popular secret menu items. Add some bacon for an even more indulgent snack.
DELICIOUS EASY CHEESEBURGER RECIPES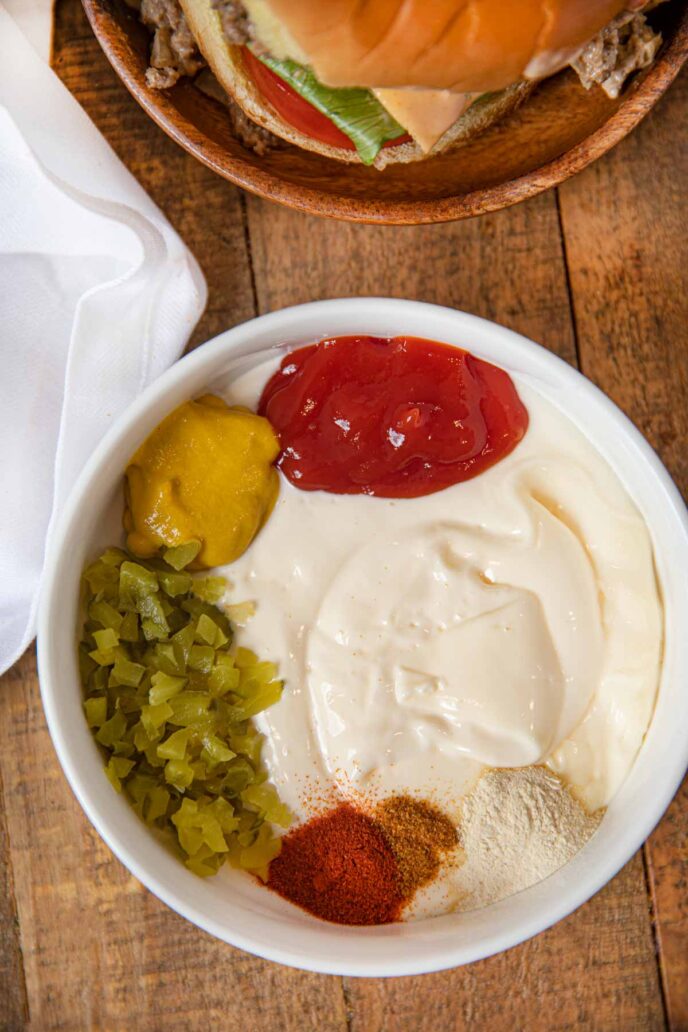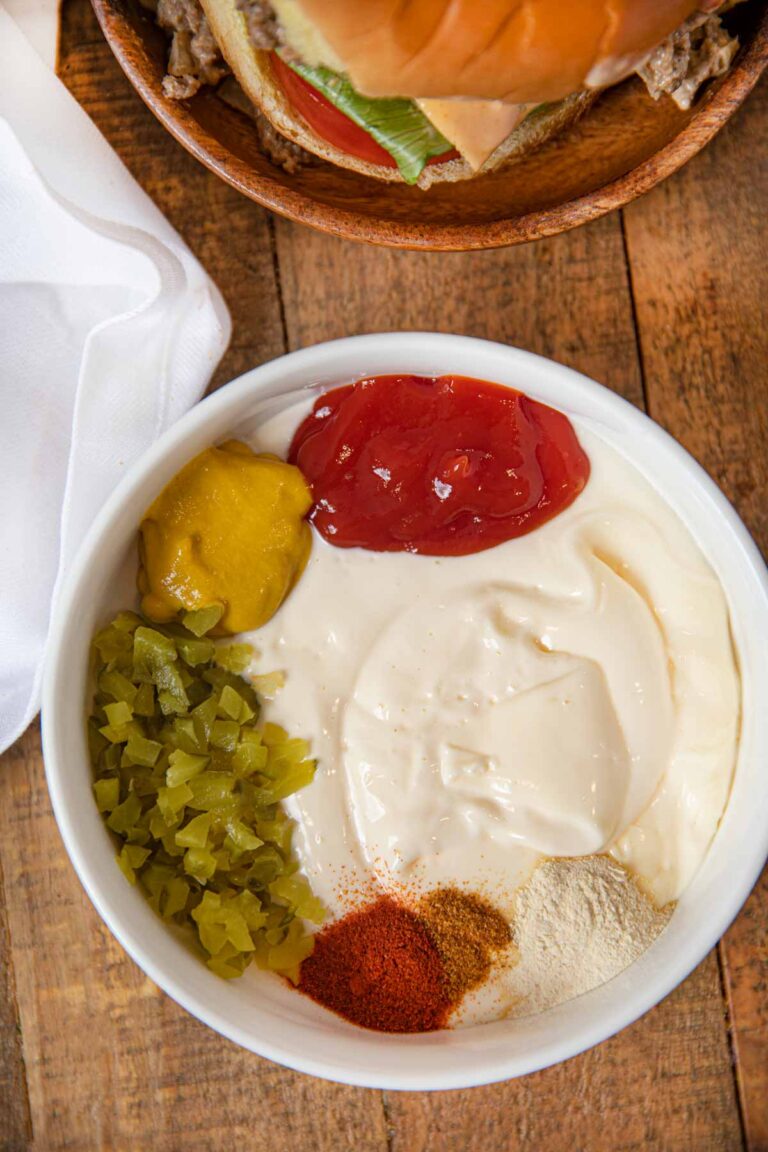 Create a free account to Save Recipes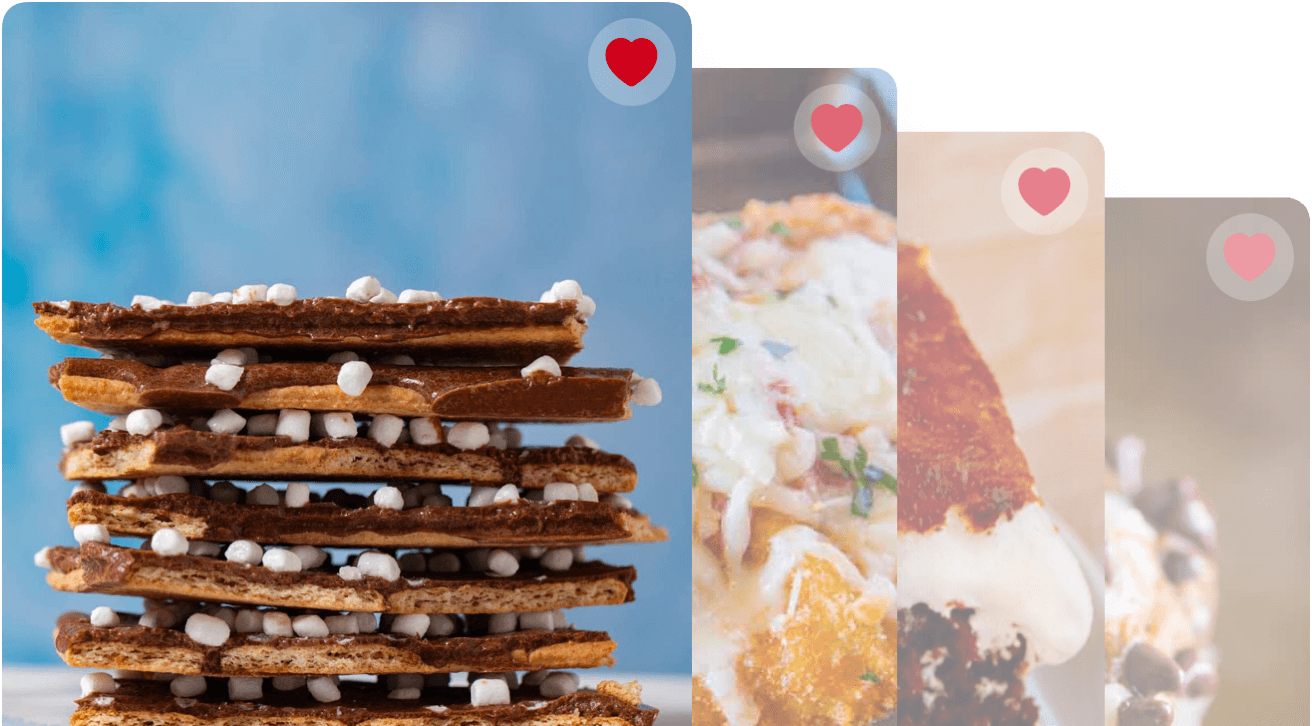 WHAT TO SERVE SHAKE SHACK SAUCE ON
This sauce is so good, you don't want to make variations on it. Instead use it in other recipes that call for a special sauce or spread.
Cheeseburger Casserole: Our cheeseburger casserole is modeled after the Big Mac but instead swap out the Shack Sauce to make a dish that Shake Shack wishes they had on their menu!
Chicken Strips: Use this as a dipping sauce for our Crispy Chicken Strips and serve them up for game day!
Meatloaf: Make kid friendly comfort food with our Cheeseburger Meatloaf and brush this sauce on top during the last 10 minutes of baking.
Burger: Of course you can always grill up the perfect burgers, spread this sauce on the top bun and recreate the Shake Shack Burger with American Cheese, green leaf lettuce, and plum tomatoes.
HOW TO MAKE SHAKE SHACK CHEESE SAUCE
Dice ½ a yellow onion and 1 seeded jalapeño and sauté.
Mix 2 cups heavy cream with 1 tablespoon white wine vinegar and 1 tablespoon white wine.
Soak onion and pepper in cream mixture for 30 minutes.
Heat on stove until hot.
Strain and pour over 2 cups American cheese and 2 cups shredded cheddar cheese, stir until melted.
Store in a sealed container for up to 1 week.
POPULAR COPYCAT RECIPES:
HOW TO STORE SHAKE SHACK SAUCE
Serve: Mayo-based sauces like this should be stored in the refrigerator within 2 hours.
Store: Store Shack Sauce in an air-tight container for up to 2 weeks in the fridge.
Freeze: Since it's made with mayonnaise, freezing this sauce is not recommended.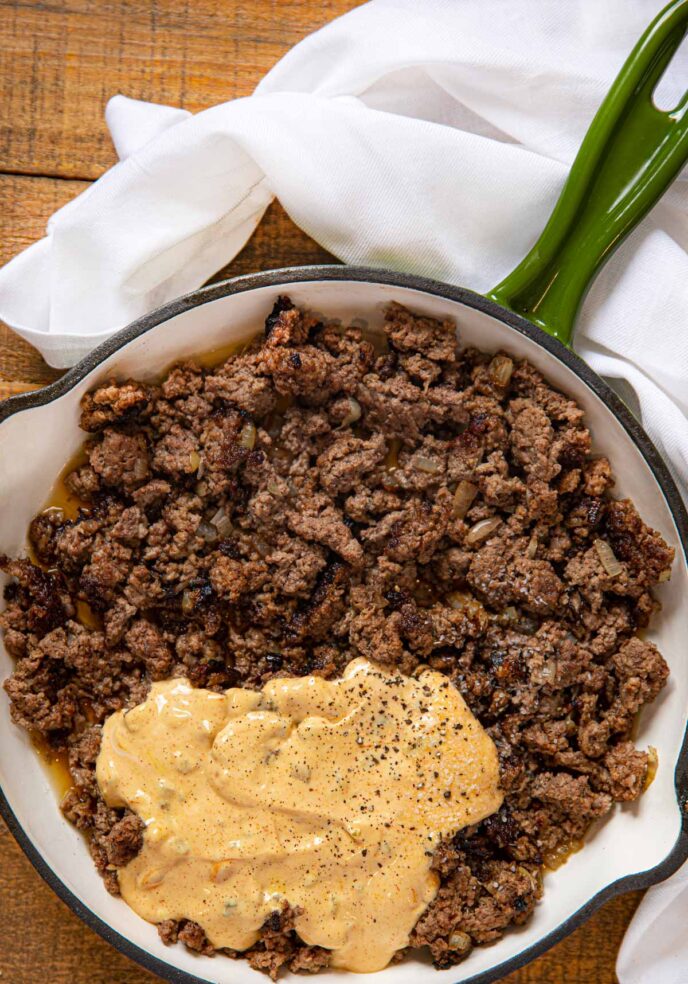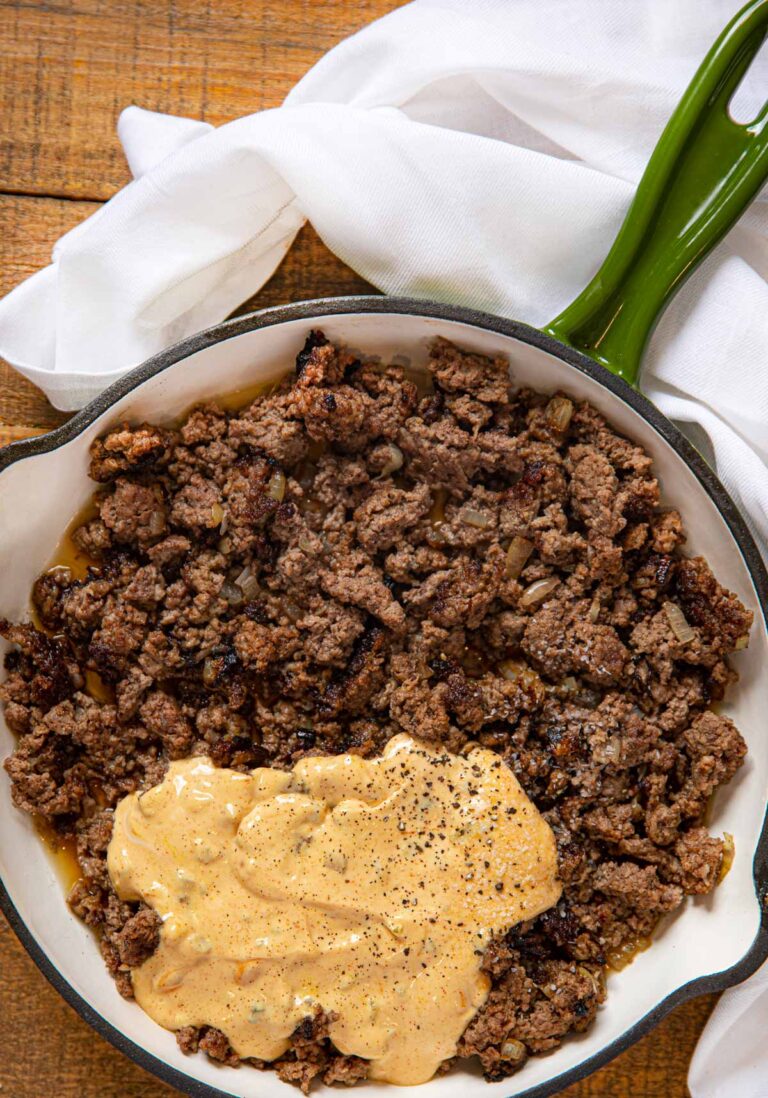 Ingredients
1/2

cup

mayonnaise

1

tablespoon

ketchup

1

tablespoon

yellow mustard

4

slices

kosher dill pickle

, finely chopped

1/4

teaspoon

garlic powder

1/4

teaspoon

paprika

pinch

cayenne pepper
Instructions
Combine all ingredients in a bowl and stir.

If you want your sauce to have a more smooth texture, you can blend it in the food processor for 5-10 seconds.

Store in a sealed airtight container in the refrigerator.
Nutrition
Calories:
37
kcal
|
Carbohydrates:
2
g
|
Protein:
1
g
|
Fat:
3
g
|
Saturated Fat:
1
g
|
Cholesterol:
2
mg
|
Sodium:
147
mg
|
Potassium:
6
mg
|
Fiber:
1
g
|
Sugar:
1
g
|
Vitamin A:
50
IU
|
Iron:
1
mg