Chick-fil-A Sauce is an easy dipping sauce is slightly smoky with a hint of honey mustard that is perfect for dipping waffle fries and more!
This is the perfect Dipping Sauce that is just like your favorite fast food restaurant! You'll love dippingSuper Crispy Fried Chicken and Tater Tot Waffles in your amazing sauce, as well as Garlic Butter Smashed Potatoes.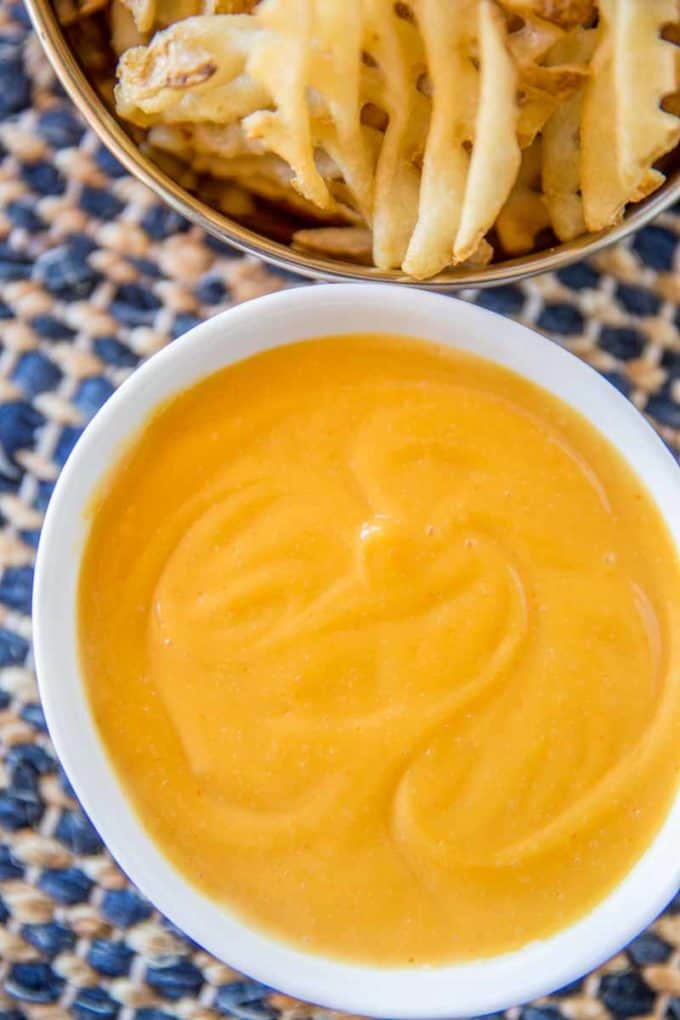 Welcome to your new favorite sauce! The world famous sauce from Chick-fil-A Sauce is a famous dipping sauce that is favored by many fans and an addictive sauce everyone craves once they've tried it! Even though the original sauce is a bit smokier than this recipe, you can tweak the ingredients if you need more of the woodsy smoke flavor! Putting it together is really easy. It is just a matter of mixing all the ingredients together in proper proportion to get the perfect sauce you can dip just about anything in!
This easy copycat sauce tastes just like the real thing which means you can have it anytime you want, whether there's a national shortage of this sauce or not! Plus, because you're making this classic dipping sauce at home, it will be a healthier guilt-free version you can feel good to serve your whole family at any time!
There's no more need to sparingly use the extra sauce packets you used to bring home from the restaurant for your grilled chicken sandwiches. Once you've made a big batch, you can enjoy this homemade dipping sauce with your favorite Chick-fil-A Chicken Nuggets and Chick-Fil-A Crispy Chicken Sandwich and Lemonade. A perfect flavorful sauce for any meal any time!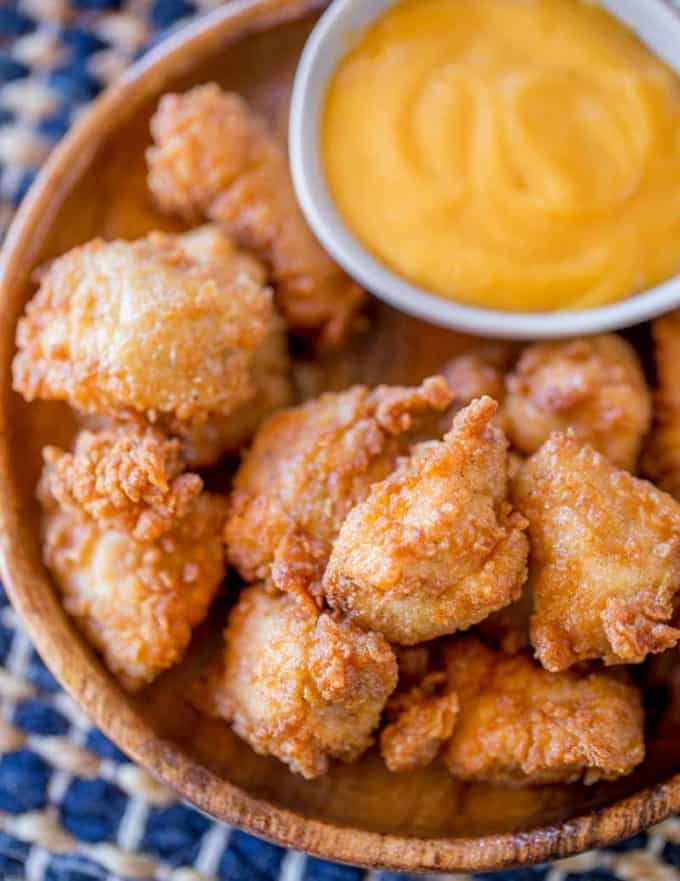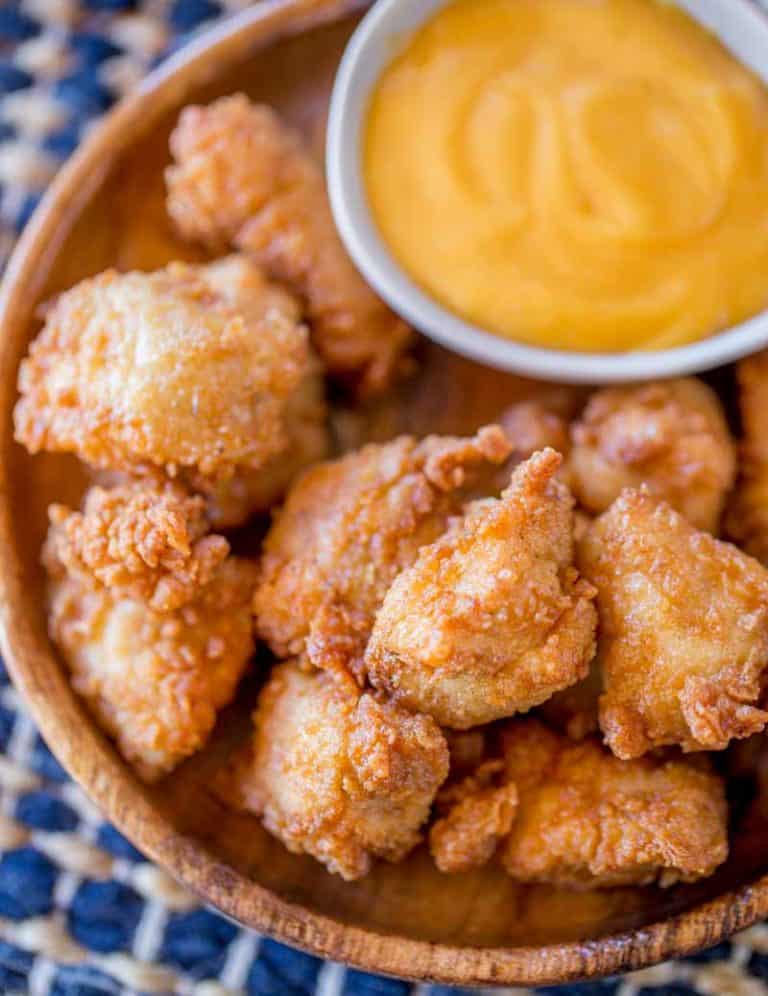 How to Make Chick-fil-A Sauce at Home
This couldn't be an easier recipe to make! It uses simple ingredients and takes less than 5 minutes to prepare and only a half hour to set.
Prep: Gather all the sauces and portion them into a bowl.
Mix: Mix it all with a whisk or fork until completely blended. If you use a blender, be careful to only rev the engine a second or two at a time as if you keep the blender on it will turn into more of a whipped consistency rather than a dippable sauce.
Set: Keep it in the fridge for less than an hour to let the flavors set together. Then enjoy! (If you just can't wait the full 30 minutes, it is totally understandable! You can just dig in right away! Honestly, we do too!)
More Chick-fil-A Copycat Recipes
Frequently Asked Questions
Is this Copycat Chick-fil-A sauce dairy free?
While this homemade sauce does not contain added dairy products like cheese or milk, it is made with mayonnaise which contains eggs. You'll have to check the ingredients of the mayo and BBQ sauce. 
What does this Chick-fil-A Sauce taste like? 
This beloved sauce is sweet and savory and tastes just like the actual sauce! It's got the perfect blend of sweet, creamy, and smoky tang that is held together by the subtle mustard zest. We promise you'll love this copycat dipping sauce recipe! 

If you're looking for another fry sauce idea, check out this other copycat In-n-Out Spread Sauce which is a spot on copy!
What BBQ sauce should I use? 
Nothing beats a classic barbeque sauce. There are funky BBQ sauces out there but this recipe just calls for the natural hickory smokey flavor of regular barbeque sauce. 
Is this Copycat Chick-fil-A sauce spicy? 
This creamy sauce does have some tang, but it's not spicy per se. If you'd like to make it spicy, add a few splashes of your favorite hot sauce while mixing to turn up the spicy heat!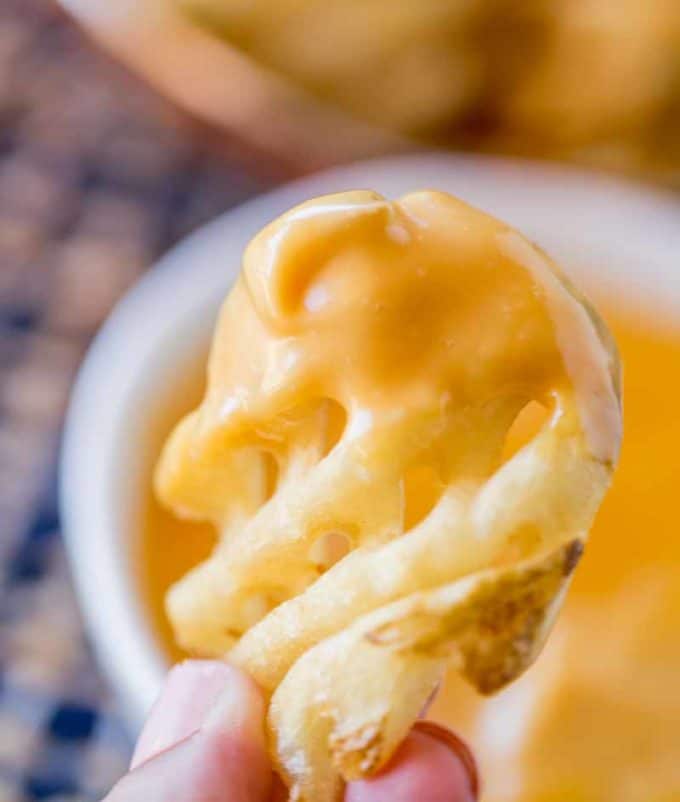 Create a free account to Save Recipes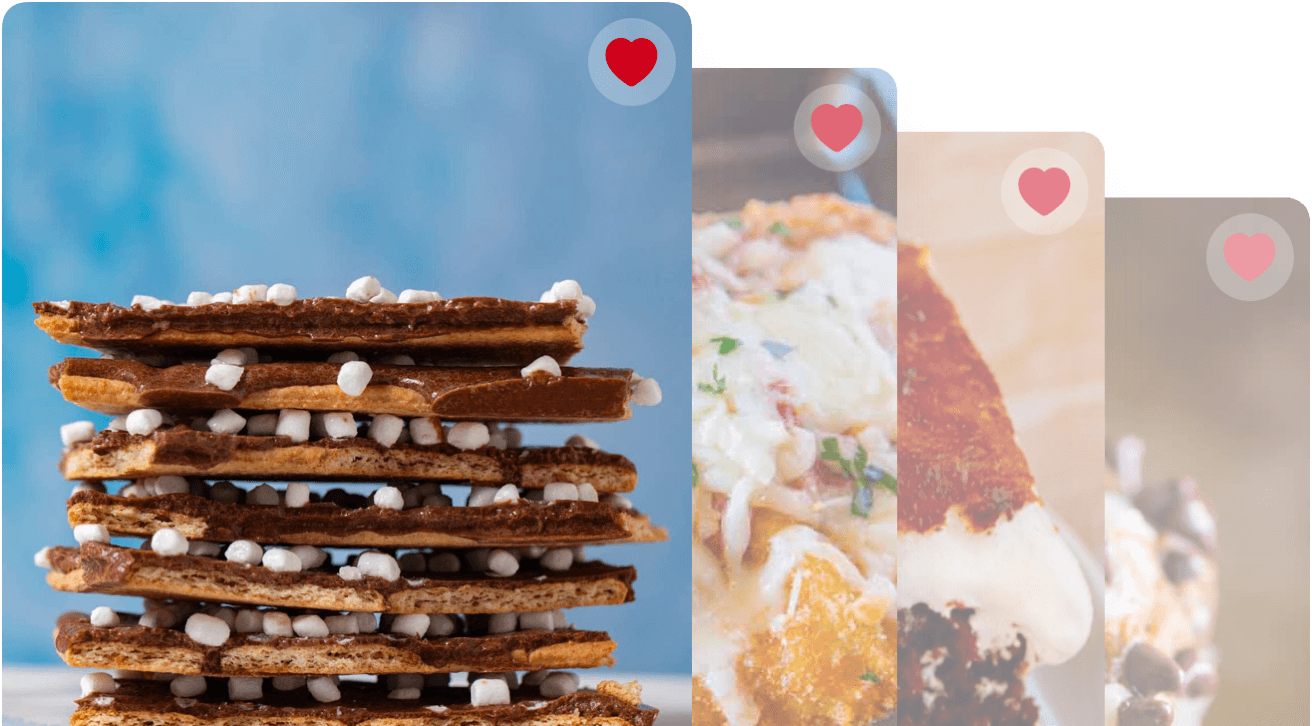 Key Ingredients in Homemade Chick-fil-A Sauce
The basic ingredients in this special sauce can be easily found in any nearby grocery store.
Mustard: This recipe uses a combination of mustards. Any regular yellow mustard or honey mustard is good to use. Dijon Mustard is a great option too because it has a more muted flavor that works well in sauces and for cooking (especially in other recipes that use pork).
BBQ Sauce: Smoky barbecue sauce is what gives it the deep, earthy flavor. if you want smokier, I'd suggest this smoky flavored sauce or using a bit of liquid smoke for more of a natural flavor.
Honey: Be sure to find and use real honey , not honey flavored syrup. Clover honey is good, as is wildflower honey. Bonus points if it's local and raw honey.
Mayo: You can find and use real mayonnaise from any store. Don't substitute Miracle Whip.
How to Store Homemade Chick-fil-A Sauce
Serve: Homemade Chick-fil-A Sauce can be served for up to two hours before needing to be refrigerated again. If it's being served out of the bowl, keep it covered so no bugs get to it.
Store: Your sauce will keep in the fridge for a solid 2 weeks before needing to be remade fresh. Keep it in an airtight container.
Freeze: This craveable sauce doesn't freeze well because of the mayo. Try to keep this delicious sauce in the fridge and use as needed.


Ingredients
1/4

cup

honey

2

tablespoons

yellow mustard

1/4

cup

barbecue sauce

, I use Sweet Baby Ray's

1

tablespoon

lemon juice

1

tablespoon

dijon mustard

1/2

cup

mayonnaise
Instructions
Mix all the ingredients in a bowl and refrigerate for

30 minutes

to allow flavors to come together.

If your sauce doesn't have that hint of smoke (in case your bbq sauce is sweeter rather than smoky) use a splash of liquid smoke.
Nutrition
Calories:
146
kcal
|
Carbohydrates:
12
g
|
Fat:
10
g
|
Saturated Fat:
1
g
|
Cholesterol:
5
mg
|
Sodium:
244
mg
|
Potassium:
31
mg
|
Sugar:
12
g
|
Vitamin A:
30
IU
|
Vitamin C:
0.7
mg
|
Calcium:
5
mg
|
Iron:
0.2
mg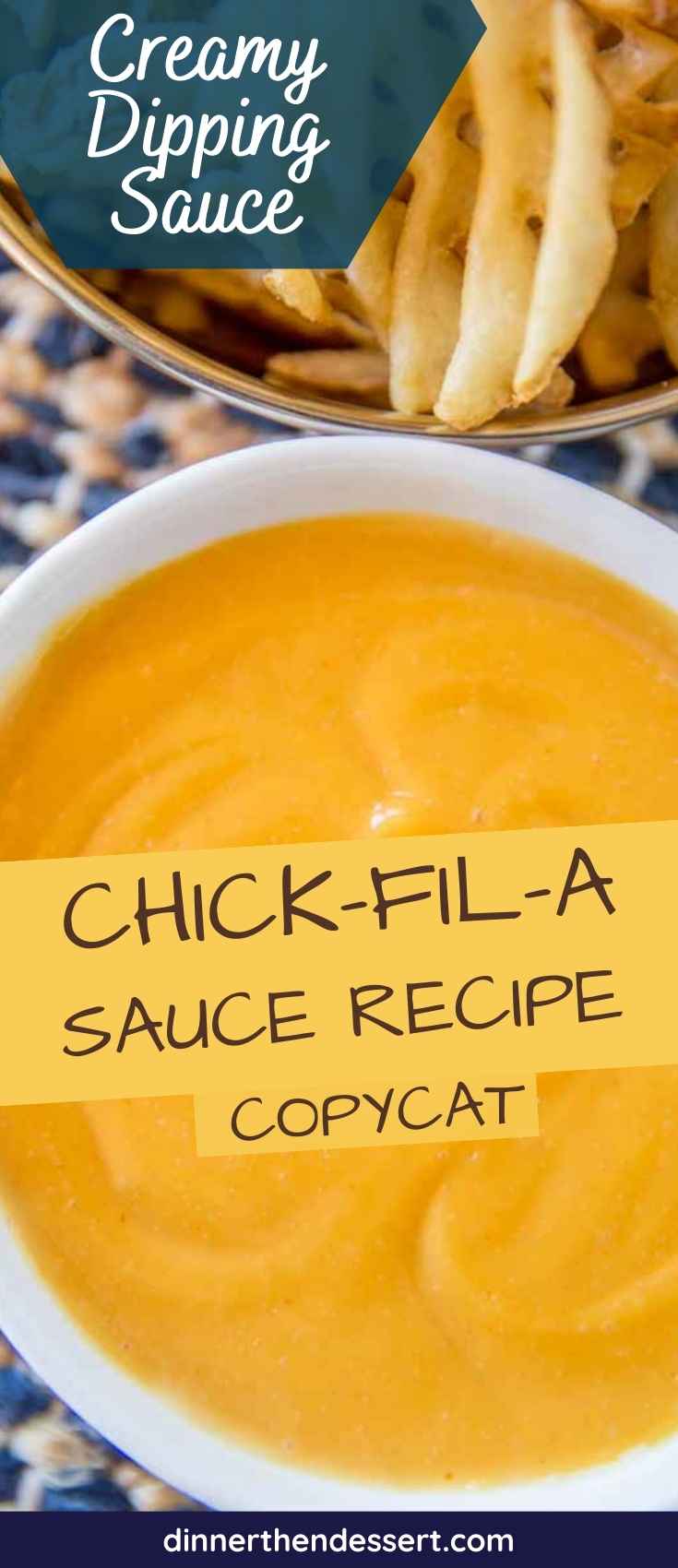 Photos used in a previous version of this post: