jump to recipe
Chick-fil-A Sauce (Copycat)
Chick-fil-A Sauce is an easy dipping sauce is slightly smoky with a hint of honey mustard that is perfect for dipping waffle fries, nuggets and more.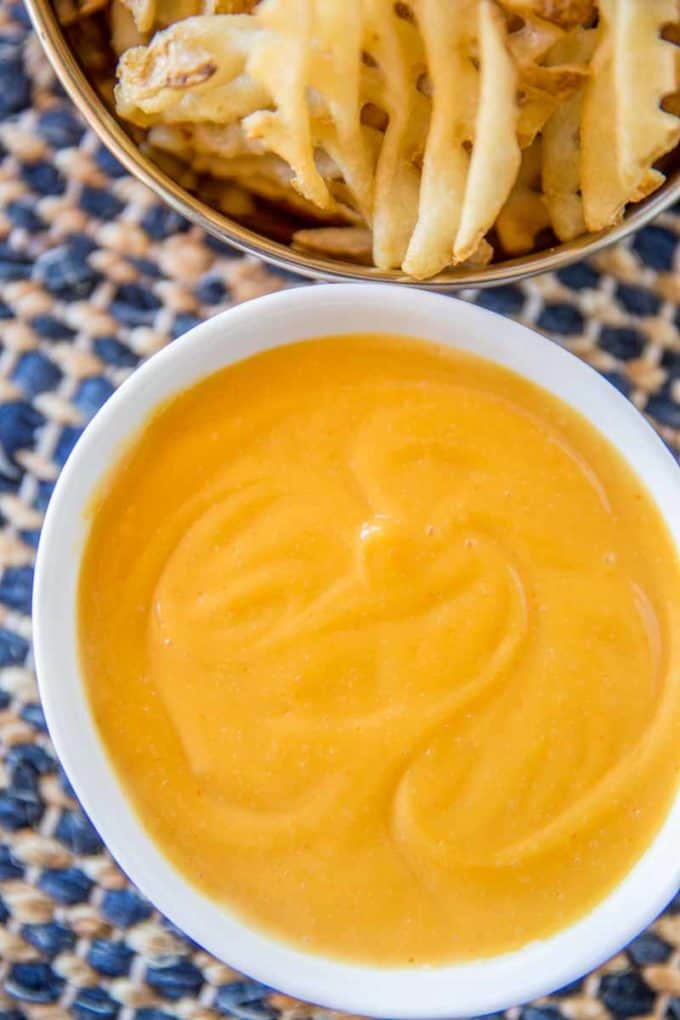 Chick-fil-A Sauce is a recipe that was actually pretty easy to find a copycat recipe for. I found the version I worked off of from Copykat Recipes and did a bit of tweaking to the ingredients. Since almost all the recipes online are the same group of ingredients I think we're all pretty close to the same flavors, but I found that the actual sauce was a bit smokier than the recipe made.
If you're having trouble getting that smoke flavor you can add a small splash of liquid smoke (if there was a way to do a pinch of a liquid thats literally how small of an amount I mean).
Then you can enjoy this dipping sauce with your favorite Chick-fil-A Nuggets and Chick-Fil-A Crispy Chicken Sandwich and Lemonade.
MY OTHER RECIPES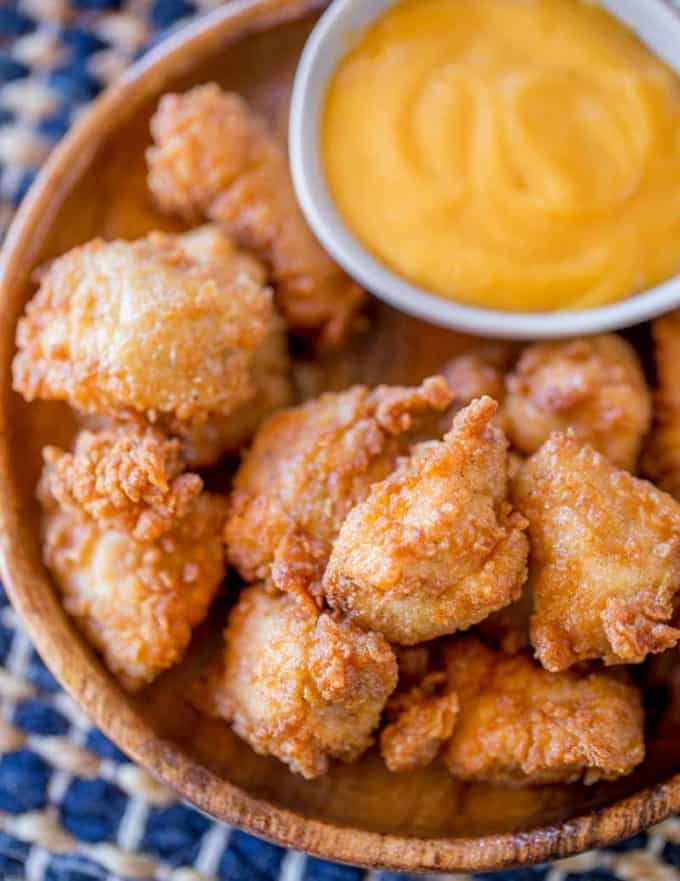 What kind of sauce does Chick Fil A have? They actually have seven different dipping sauces but the Chick-fil-A Sauce and the Polynesian Sauce are my two favorites (and their most popular). Chick-fil-A Polynesian Sauce is a slightly muted sweet and sour sauce, not like a Chinese takeout place, but more like the packets of sweet and sour that are tangier and darker in color.
What does Chick-fil-A Sauce taste like? Like a mixture or honey mustard, barbecue sauce and mayonnaise mixed with a bit of smoke and yellow mustard. Its a tangier honey mustard creamy bbq sauce.
If you're looking for another fry sauce, I also have a copycat In-n-Out Spread Sauce which is a spot on copy!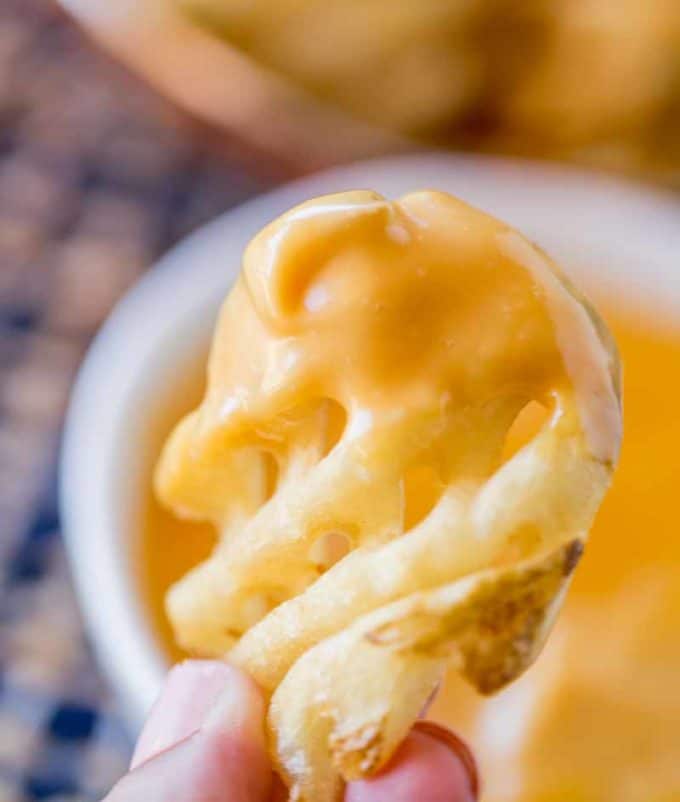 Tools Used in the making of this Chick-fil-A Sauce:
Barbecue Sauce: I find this flavor to be pretty close, if you want smokier, I'd suggest this smoky flavored sauce or using a bit of liquid smoke.
Dijon Mustard: Great, more muted flavor that works well in sauces and for cooking (especially with pork).
Honey: The best deal on honey you're going to find online that you know for sure is real honey, only $4 a pound. Or buy it in the store for even less!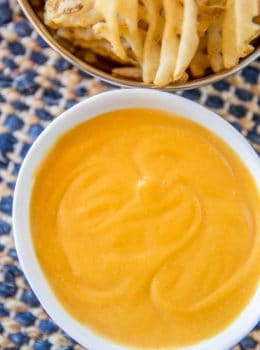 Chick-fil-A Sauce
Chick-fil-A Sauce is an easy dipping sauce is slightly smoky with a hint of honey mustard that is perfect for dipping waffle fries, nuggets and more.
Ingredients:
1/4 cup honey
2 tablespoons yellow mustard
1/4 cup barbecue Sauce (I use Sweet Baby Ray's)
1 tablespoon lemon juice
1 tablespoon dijon mustard
1/2 cup mayonnaise
Directions:
Mix all the ingredients in a bowl and refrigerate for 30 minutes to allow flavors to come together.
If your sauce doesn't have that hint of smoke (in case your bbq sauce is sweeter rather than smoky) use a splash of liquid smoke.
All images and text ©
Made this recipe?
Show me what you made on Instagram or Facebook and tag me at @DinnerthenDessert or hashtag it at #dinnerthendessert.
Dinner, then Dessert, Inc. owns the copyright on all images and text and does not allow for its original recipes and pictures to be reproduced anywhere other than at this site unless authorization is given. If you enjoyed the recipe and would like to publish it on your own site, please re-write it in your own words, and link back to my site and recipe page. Read my disclosure and copyright policy. This post may contain affiliate links.