This McDonald's Big Mac Sauce Copycat is easy to make with ingredients from your pantry! Almost better than the original top-secret spread!
If you've made Big Mac Sloppy Joes, you already know how good this Copycat Recipe for McDonald's famous sauce is. Slather it on everything from Slow Cooker McRib Sandwiches to Grilled Chicken Sandwiches, and so much more!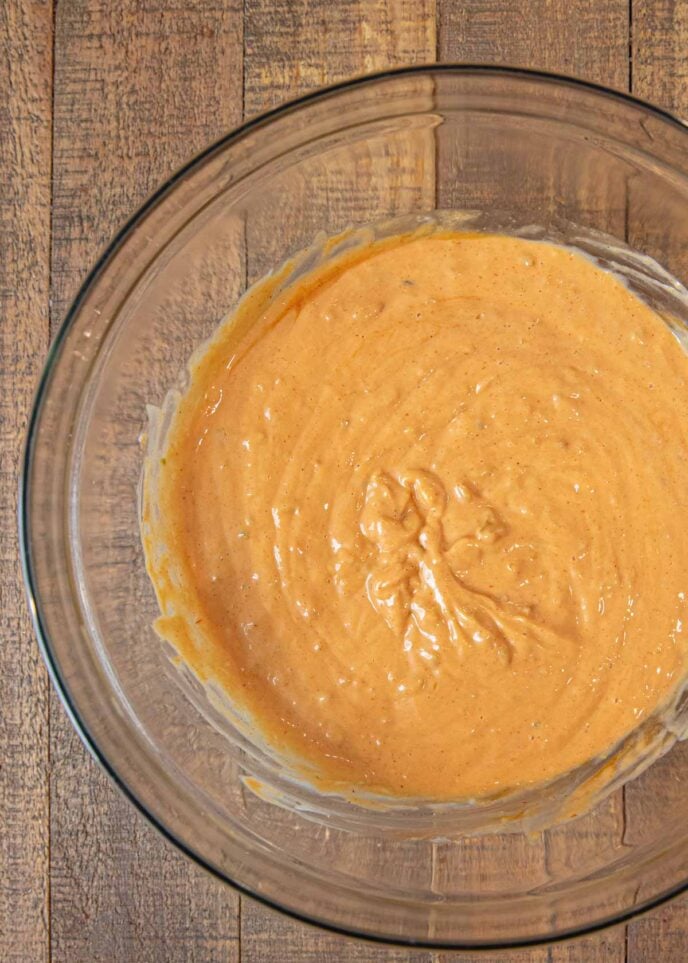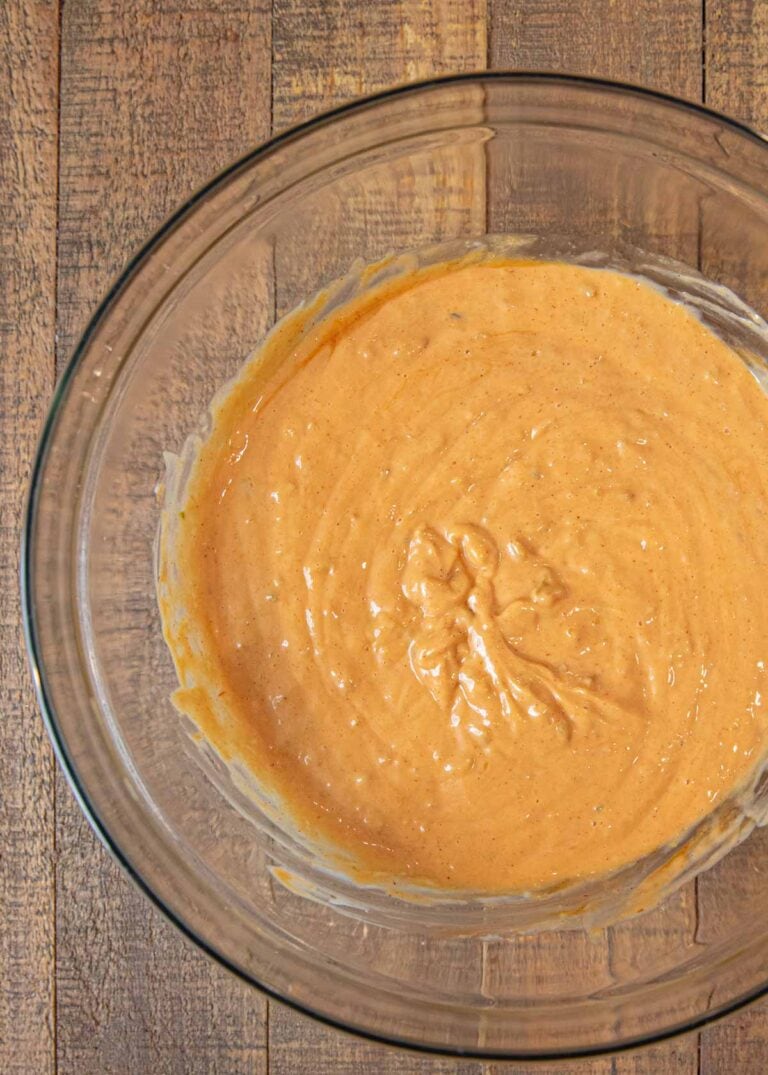 Is there fast food more iconic around the world that a Big Mac? Two all beef patties, shredded lettuce, onions, tomato, the sesame bun… Oh, and of course that creamy sweet and tangy sauce unlike any other!
Even before they released the ingredient list in 2012, many attempts have been made to recreate this top secret sauce. McDonald's didn't give the amounts of each ingredient of course, so there's been lots of testing to get it just right. And after many trials, we got it down!
You may be wondering if Big Mac Sauce is just Thousand Island dressing with a fancy name. While they are similar, Thousand Island has some warmer spices and this sauce has a lot more sweet pickle relish. Make sure not to get the dill pickle relish when making this sauce or it will be much more tangy!
There's some debate on whether ketchup and french dressing should be used in Big Mac Sauce, they give it the most spot on taste, coloring, and balance of flavors. Plus they cut down on what you need to make this special sauce. While they aren't listed in the official ingredients, they make this sauce the best copycat recipe.
The only thing better than making Big Mac Copycat Sauce at home is making a homemade Big Mac! To make a Big Mac taste spot on you'll need some particular ingredients, so we have included a guide in this post for the best replica for a Big Mac.
Typically we offer variations on sauces, but this Big Mac Sauce Copycat is perfect the way it is. Instead, take a look at some of the other ways we love to serve this sauce below. Be on the look out for more delicious recipes using this special sauce, including Big Mac Pasta Salad and Big Mac and Cheese!
How to Make Big Mac Sauce
The process for making the homemade version of the fast food dipping sauce is super easy! It's literally a matter mixing everything together and letting it chill. Check it out!
Step One: Gather all the ingredients in their proper portion sizes according to the recipe. 
Step Two: Mix all the ingredients. 
Step Three: Let it refrigerate if there's time, or dig in and enjoy! 
More Yummy Sauces u0026 Dressings
Frequently Asked Questions
What's the difference between sweet relish and regular dill relish? 
While both are made from cucumbers, regular dill relish is more common and is more tangy. Sweet relish has a lower amount of seeds than the regular dill relish, and sugar is added to it for sweetness. 
Is there yellow mustard in Big Mac Sauce? 
We do not put any yellow mustard in our yummy Big Mac sauce. However, it would be a great additional condiment to add to any homemade burger! 
Is Big Mac Sauce the same as Thousand Island dressing?
No. While they are quite similar in ingredients, Thousand Island dressing is made with red bell peppers and has a bit extra tanginess as well as possible ingredients like Worcestershire sauce and orange juice, depending on the makers recipe. 

Create a free account to

Save Recipes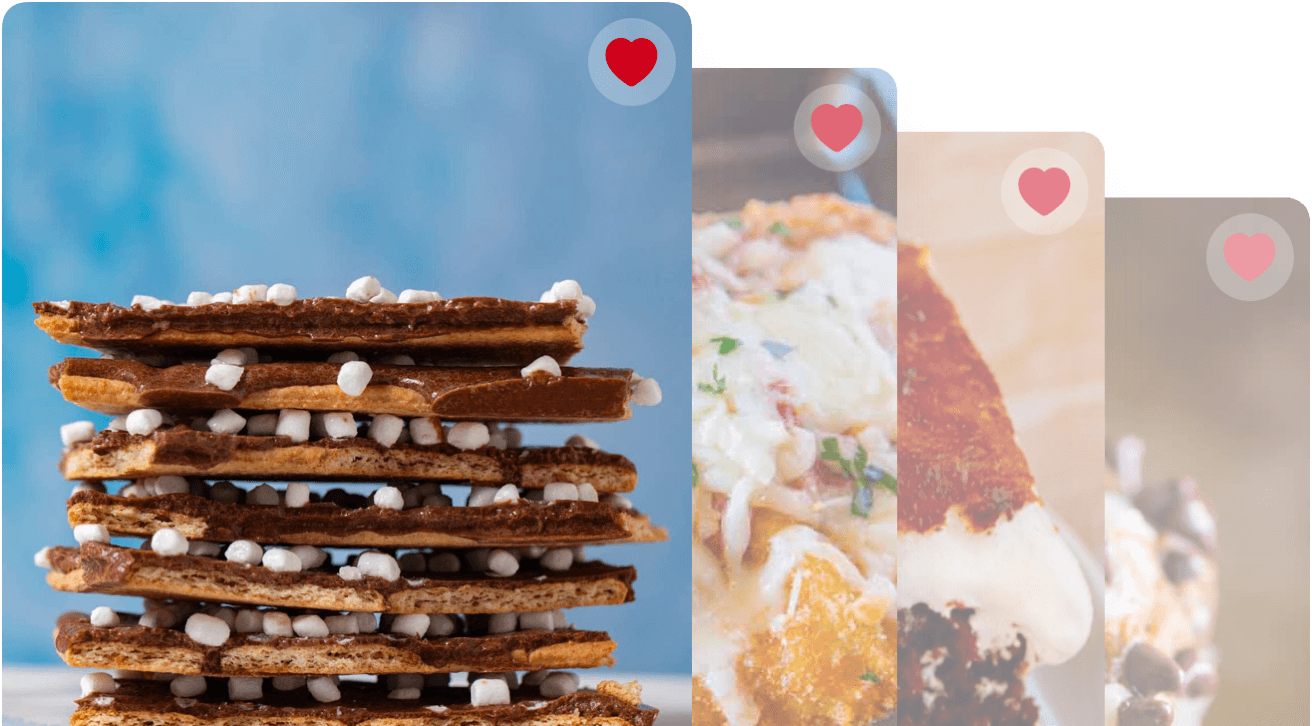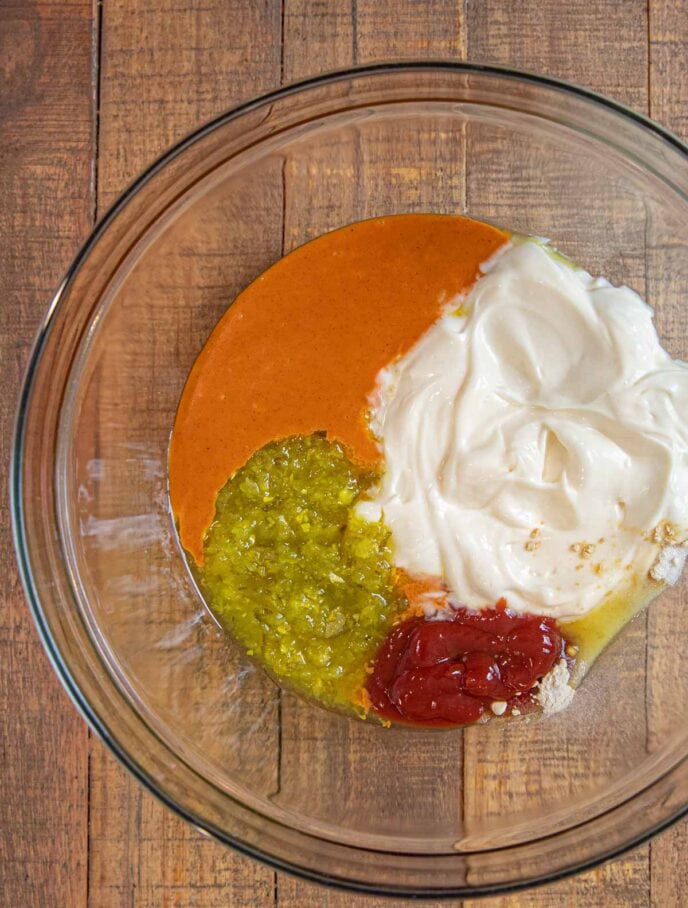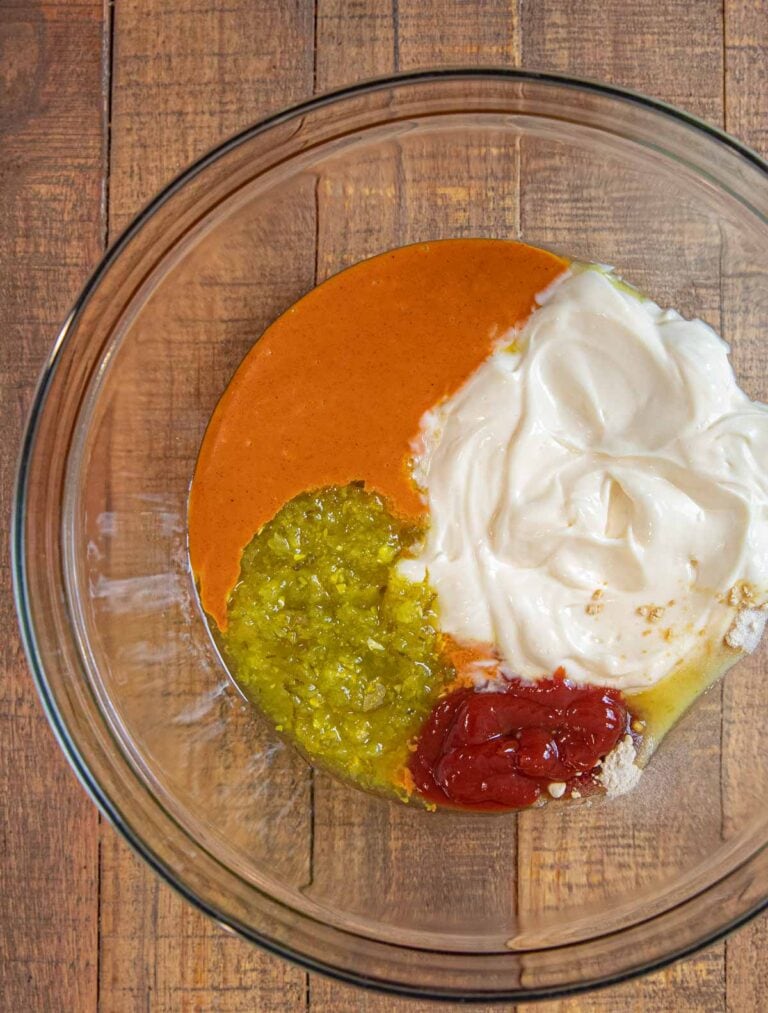 Key Ingredients in Big Mac Sauce
Making this homemade sauce is so easy! If you don't already have all the simple ingredients in your own pantry, then you can easily find them at the local grocery store. Check it out!
Creamy French: You can make this sauce with any store-bought creamy french dressing, no need to use a fancy brand. We've tried Wishbone and Kraft brands and both worked well, plus these are relatively inexpensive brands that go on sale often so you can stock for whenever the drive-thru craving hits.
Mayo: We used Best Foods mayonnaise in this recipe. Be sure to use real mayonnaise. Because of the delicacy of this recipe, Miracle Whip will not work as well. 
Sweet Relish: We are using a sweet relish, not the regular dill pickle relish which will be too tangy and not as sweet. 
Ketchup: You can use any ketchup you have in your pantry. 
White Vinegar: We are using a regular white vinegar, but you can substitute 1:1 for distilled white vinegar which has a lower acidity than regular white vinegar. 
Onion Powder: This dry spice is critical in giving the sauce a delicious depth of flavor. You won't want to skip it! 
Salt: We're only using 1/8th a teaspoon salt because the other ingredients already have salt in them.
Can I Make Big Mac Sauce Ahead of Time? 
Yes!
This is a great sauce to make ahead of time. In fact, it will taste even better because of the time all the ingredients have to set in together. You can make it up to a week in advance and store in the fridge. Don't store in the freezer because the mayo will not thaw very well. Enjoy! 
How to Serve Big Mac Sauce
With such a yummy sauce, you'll want to serve it with tons of meals. Check out these easy and tasty weeknight dinners that will make your family happy! 
Cheeseburger Casserole: The only thing our Big Mac-inspired Cheeseburger Casserole is missing is a drizzle of secret sauce!
Chicken Strips: If you were addicted to dipping nuggets in the limited time only Signature Sauce, dip Chicken Tenders in this Big Mac Sauce instead!
Bacon Cheeseburger Cups: Chicken and french fries aren't the only things you can dip in this condiment. Serve Bacon Cheeseburger Cups with a side of secret sauce with for a crowd-pleasing appetizer.
Cheeseburger Salad: Make a deconstructed Big Mac as a salad, just hold the sesame bun! Add a little more French dressing or vinegar if you like a thinner dressing.
Homemade McDonald's Big Mac
Make your own Big Macs at home and skip the drive-thru! This Big Mac guide makes 4 servings.
All-Beef Patties: Use 1 ½ pound leans ground beef seasoned with salt and pepper formed into 8 thin patties.
Buns: You want sesame seed buns, and you will need 4 top buns and 8 bottom buns. The middle "bottom bun" is there to catch all the sauce.
Lettuce: Use finely shredded iceberg lettuce for authenticity and the best crunch.
Onion: Minced white onions are what McDonald's uses. Mincing cuts down on their sharpness.
Cheese: Use 4 processed American cheese slices for a true Big Mac, or if you like extra you can double the cheese.
Pickles: You want dill pickle slices for the burger and sweet pickle relish for the sauce.
Assemble: Bottom bun, Big Mac Sauce, onion, shredded lettuce, cheese, patty, bottom bun, sauce, onion, lettuce, pickle, patty, and top bun. Enjoy!
More Popular Copycat Recipes
How to Store Big Mac Sauce
Serve: Make sure to let this sauce refrigerate and meld together for at least an hour, but it's best served the next day. Don't keep at room temperature for more than 2 hours.
Store: You can refrigerate any leftover sauce in an airtight container, like a sealed glass jar, for up to 1 week.
Freeze: Since this is a mayonnaise-based sauce, you don't want to store it in the freezer. It is made so easily from pantry ingredients, just make it the day before.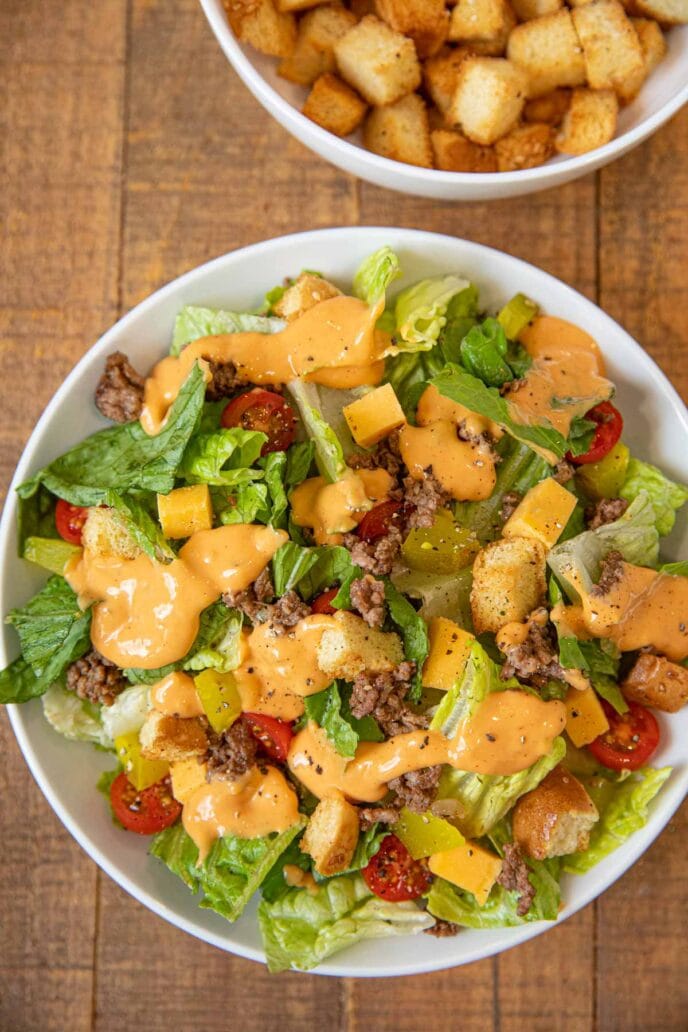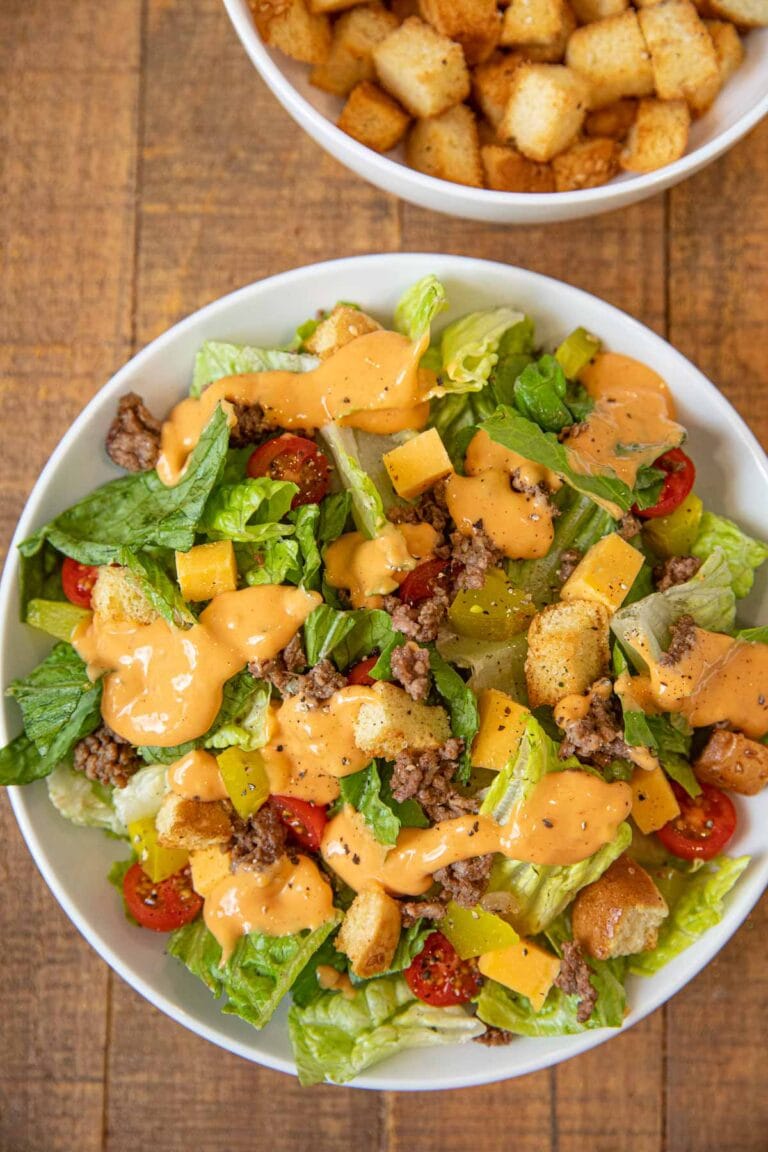 Ingredients
1

cup

mayonnaise

1/4

cup

creamy French dressing

, Kraft or Wishbone work great

2

tablespoons

sweet relish

1

tablespoon

ketchup

1

teaspoon

white vinegar

1/4

teaspoon

onion powder

1/8

teaspoon

kosher salt
Instructions
Mix ingredients well.

Refrigerate for 24 hours before using for best (and most authentic) taste.
Nutrition
Calories:
55
kcal
|
Carbohydrates:
3
g
|
Protein:
1
g
|
Fat:
5
g
|
Saturated Fat:
1
g
|
Cholesterol:
2
mg
|
Sodium:
179
mg
|
Potassium:
10
mg
|
Fiber:
1
g
|
Sugar:
2
g
|
Vitamin A:
56
IU
|
Vitamin C:
1
mg
|
Calcium:
2
mg
|
Iron:
1
mg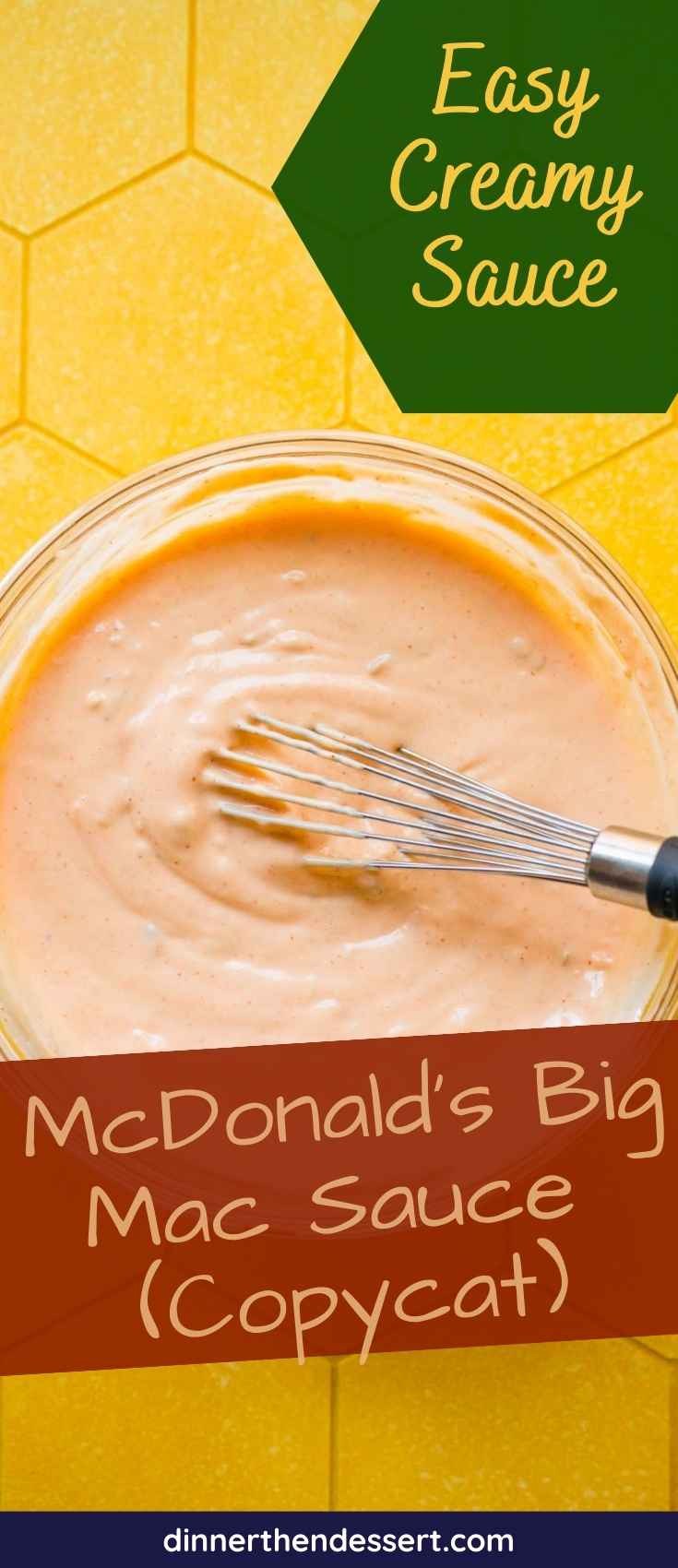 Photos used in a previous version of this post.