Blue Cheese Dressing that's chunk and creamy. Perfect for salads and dips that's better than any bottled version!
Blue cheese dressing is actually my favorite dressing as well as my favorite dip and go to for any buffalo chicken recipes like Buffalo Chicken Tenders and on top of salads like Classic Wedge Salad.
Blue Cheese Dressing Recipe
Blue Cheese Salad Dressing isn't as popular as it used to be a couple decades ago. These days it seems like it's used more as a sauce than as a salad dressing.
I actually don't understand why people have such an aversion to it but my guess is since my mom loved it and I grew up enjoying it I have an acquired taste for it. Blue cheese has a very strong flavor and for some using a dip or a dressing like Ranch dressing is much more suited to their taste buds.
Prominent flavors in Blue Cheese Dressing? Obviously blue cheese, a hearty amount of fresh cracked black pepper, mayonnaise, buttermilk, vinegar and sour cream with just a hint of sugar.
What is blue cheese dressing served with? Well aside from being a salad dressing it's commonly used as a dip alongside hot sauce and buffalo sauce.
The most popular salad you'll use this dressing with was just posted on the site. A Wedge Salad! If you're averse to using iceberg lettuce you can also swap for a heartier green leaf lettuce too.
Like This
Like this recipe? Then Like us on Facebook!
Please stop and read the next sentence!
One of the most important things about making this recipe taste incredibly delicious is high quality blue cheese… please do not buy those blue cheese crumbles from the grocery store in the tub. Buy a wedge of cheese. The higher the quality the better the taste.
My favorite wedge cheese is a brand called Point Reyes Blue Cheese which I normally buy at Costco. The flavors are outstanding and creamy. Plus the cost is not prohibitively expensive. I also mix crumbles with butter and freeze for blue cheese butter I use on top of steaks like my favorite Perfect, Easy Ribeye Steak. There's about a hundred places I love using this cheese.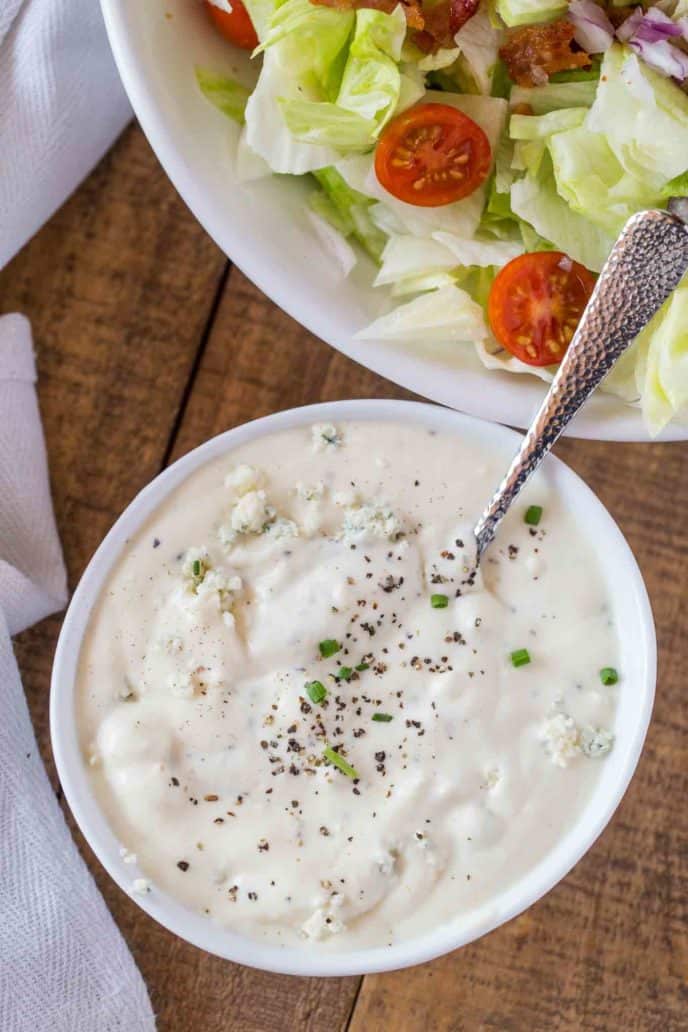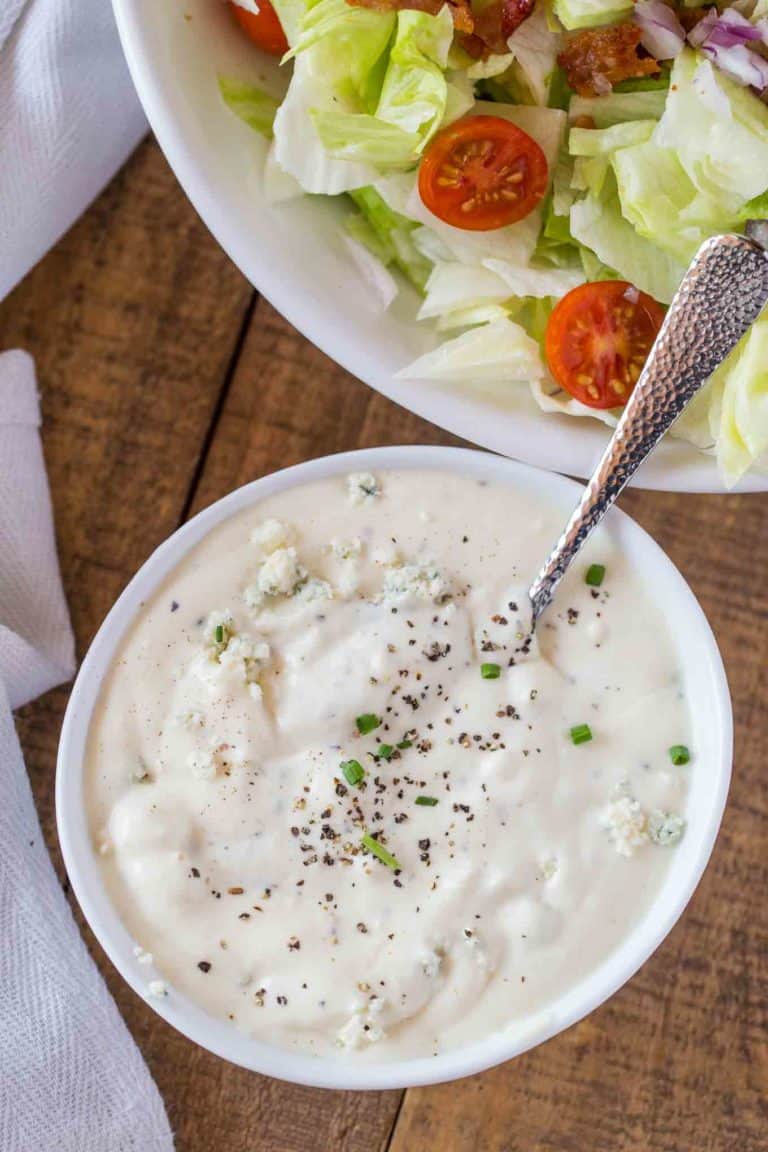 Create a free account to

Save Recipes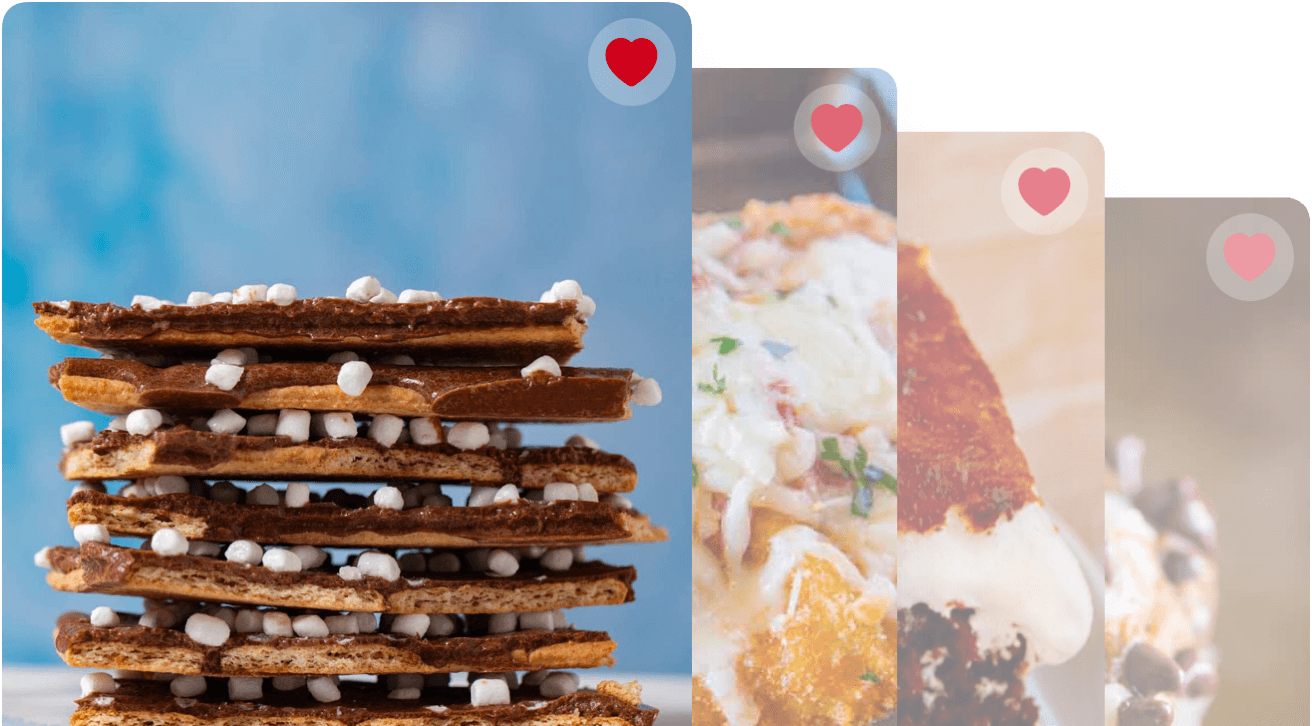 How to make Blue Cheese Dressing healthier?
Instead of using regular mayonnaise use light or fat-free mayonnaise.
Instead of using sour cream use low-fat greek yogurt.
Use less blue cheese, but remember this is a prominent part of the recipe so I'd cut back on this last.
How much blue cheese do you add to the dressing? I'm a firm believer in the chunkier the blue cheese dressing is the better! But if you're using this for a dip or a sauce you may want to blend the blue cheese more to create a more uniform texture. When topping on salads the chunks are good to maintain.
How to turn a dressing to a vinaigrette?
Vinaigrettes are made using a clear liquid fat instead of a creamy fat like mayonnaise. To turn the dressing into a vinaigrette swap the mayonnaise for canola oil. With a more prominent vinegar flavor you'll want to add a bit more vinegar to this recipe as well.
Blue Cheese Dressing for Wings:
If you're looking for blue cheese sauce for buffalo wings you're going to want to add the ingredients together in a small food processor instead of whisking them together. I like to leave small bits of texture in the sauce but you can also make it perfectly smooth.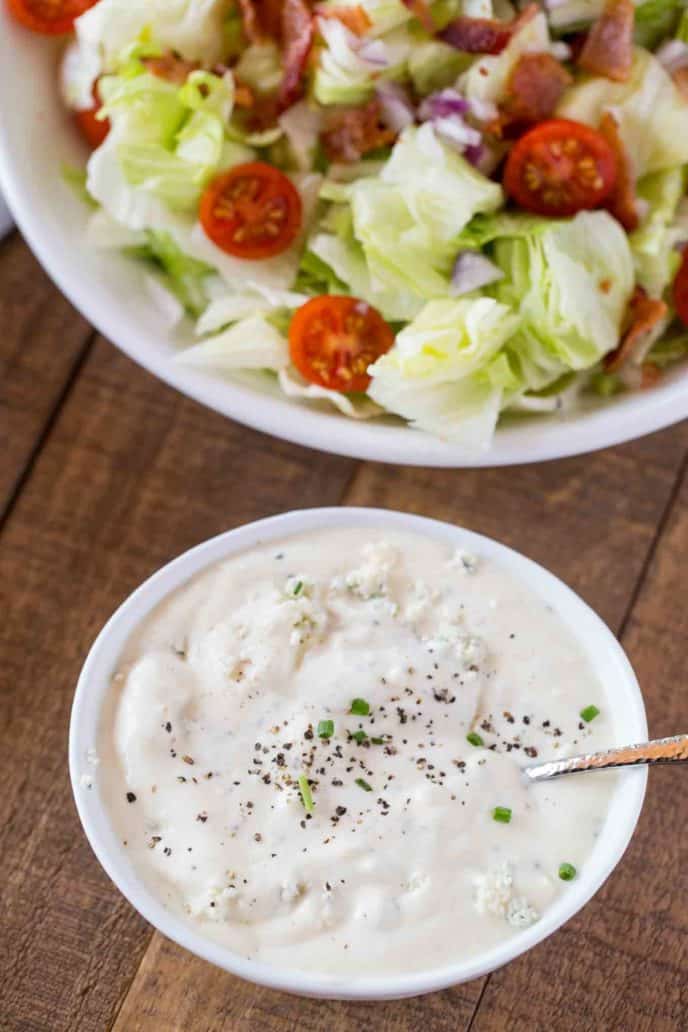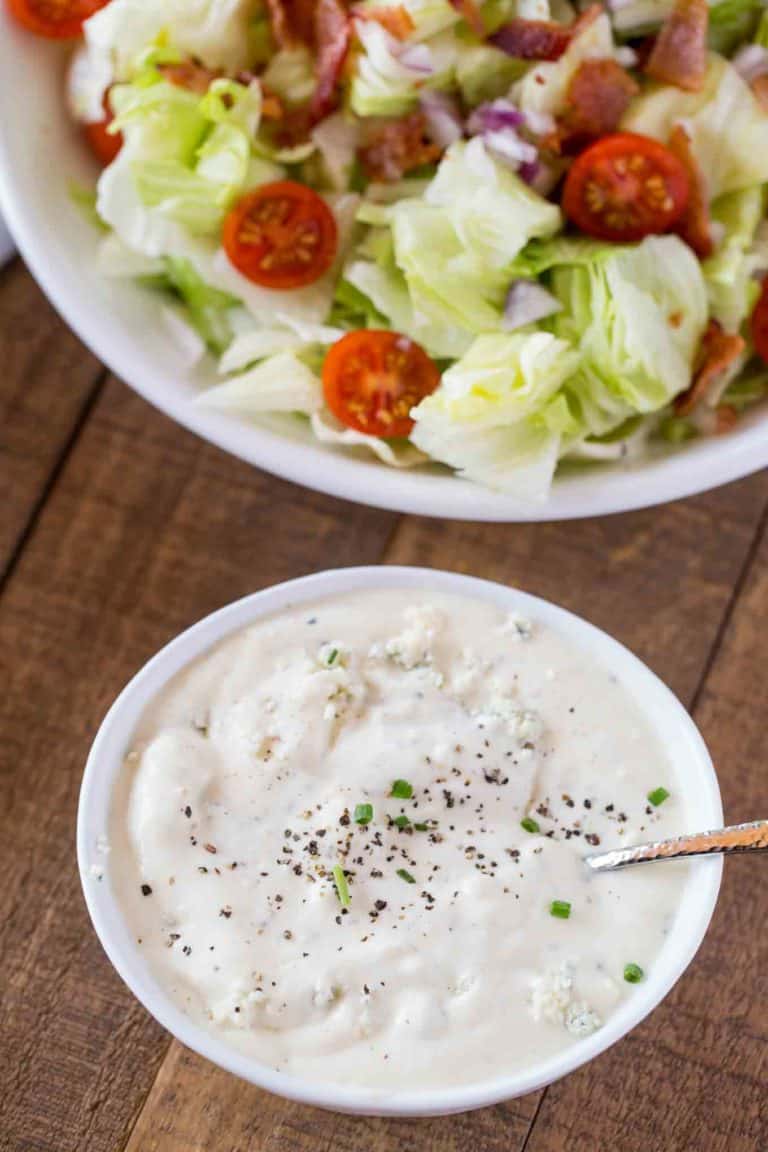 Ingredients
1/3

cup

crumbled blue cheese

1/4

cup

sour cream

1/3

cup

buttermilk

1/2

cup

mayonnaise

2

tablespoons

red wine vinegar

1

tablespoon

canola oil

2

teaspoons

sugar
Instructions
Combine all ingredients in a large bowl and mix until well combined,

Cover and chill at least

2 hours

before serving.
Nutrition
Calories:
155
kcal
|
Carbohydrates:
1
g
|
Protein:
1
g
|
Fat:
15
g
|
Saturated Fat:
3
g
|
Cholesterol:
14
mg
|
Sodium:
183
mg
|
Potassium:
38
mg
|
Sugar:
1
g
|
Vitamin A:
115
IU
|
Calcium:
49
mg